watch the first trailer for the heathers tv remake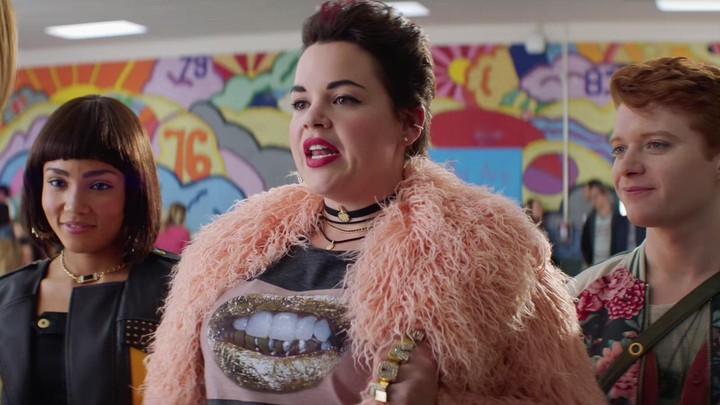 Still via YouTube
This article was originally published by i-D UK.
The first trailer for the Heathers TV remake is out, and it's quite something. It's 2018 instead of the 1988. Its Grace Victoria Cox in the place of Winona Ryder. It's a much more diverse cast. But some things never change — it's still snarky and satirical AF. The cult film and its TV remake follows a clique of popular girls at high school: Heather, Heather, Heather, and Veronica. When the latter gets sick of the incessant toxic bitchiness, she decides to kill Heather Number One with the aid of her psychopathic love interest. Mild overreaction but hey.
"Fat kids can be popular!?" the principal decries in reference to the refreshingly not-stick-thin main Heather. "The preferred term is body positive," his colleague replies. "What about the Asian kids?" he responds. "And the genderqueer?" another colleague pipes in. "Obviously the jews and gays are over."
Another similarity? The appearance of Shannen Doherty, in her first role since her fight with cancer. The actress played one of the Heathers in the original film and is set to return for a cameo, details of which we don't know much about. That said, the show's creator Jason Micallef has promised Veronica will undergo some "very, very major character changes," The Wrap reports. "It's 2018, it's not 1988. No one's going to want to watch a girl for 10 episodes follow a guy around, murder people and then whine about it." The show premieres March 7, so mark your heart-scrawled diaries. In blood.