jim jarmusch is making a zombie comedy with selena gomez and chloë sevigny
Bill Murray, Adam Driver, and Austin Butler round out the cast.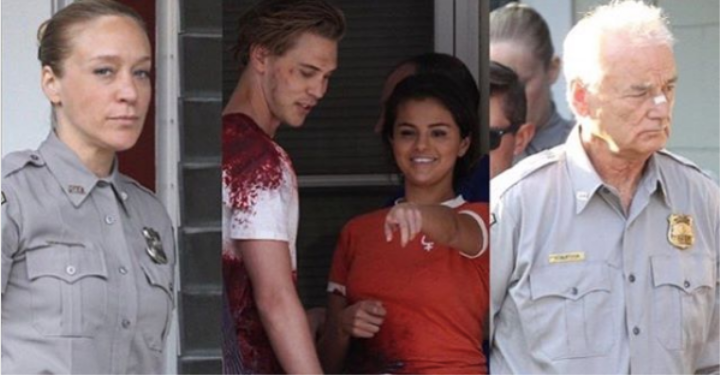 Image via Instagram
Somehow filmmaker Jim Jarmusch got a hold of your dream journal and decided to cast his next movie from it. Variety reports that the indie king is currently shooting a zombie comedy film starring none other than Selena Gomez, Chloë Sevigny, Adam Driver, Austin Butler and Bill Murray.
Not much is known about the new film, titled Kill the Head, besides what Bill briefly let on in an interview from March. "I've got a good job coming up. Brace yourself: It's a zombie movie. Jim Jarmusch has written a zombie script that's so hilarious…" he said.
The film is currently shooting in upstate New York and thanks to some papped set photos we know a little more about the film's characters. Bill along with Chloë Sevigny and Adam Driver have all been spotted in police uniforms. While Selena was spotted in summer wear alongside a blood covered Austin Butler.
This isn't the first time Jim Jarmusch has made a movie about the undead, in 2013 he made Only Lovers Left Alive starring Tilda Swinton and Tom Holland as vampires. At the time it was one of the year's best indies and went on to be nominated for the Palme d'Or at Cannes.
This article originally appeared on i-D AU.