this is benji b's essential carnival playlist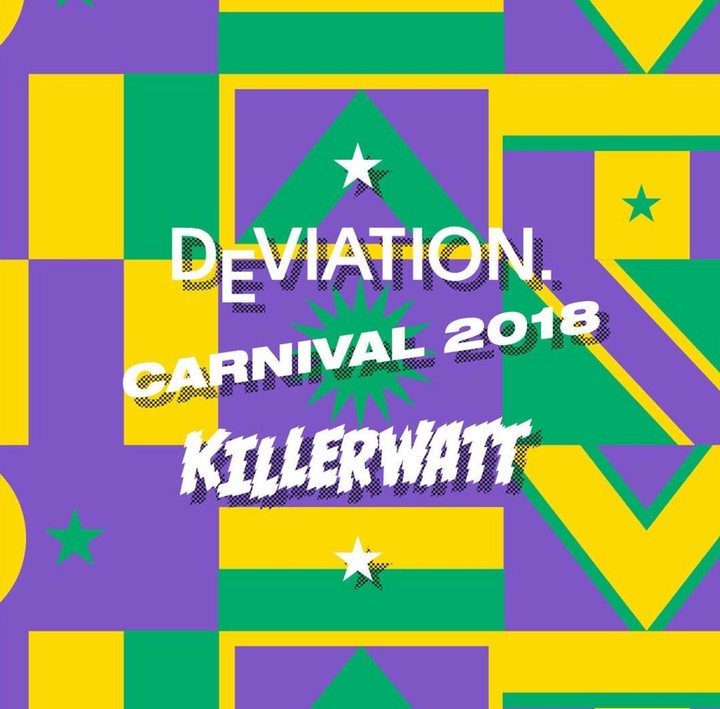 DJ. Producer. Radio 1 presenter. Founder of London club night and record label Deviation. Newly-appointed Musical Director of Louis Vuitton. Benji B has a lot going on. Even by his standards, this weekend is a busy one, but it's also his favourite weekend of every year. For over a decade now, Deviation have been putting on eclectic nights of quality music and helping you celebrate carnival like clockwork each August bank holiday weekend.
This year at Notting Hill carnival, Deviation are taking their sound system to St Luke's Road on Sunday 26th. To celebrate — not only have they released some rather fetching custom-dyed merch made especially for the big weekend — Benji B has crafted i-D a playlist of his essential carnival tunes. Inspired by his own carnival memories, this selection of UKG, UK funky, jungle, dancehall and grime will almost definitely get you in the mood.
Stick this on and learn from Benji's top carnival tips below.
Do you remember your first carnival?
My first carnival as one of the clearest early memories in my life. I was 7 years old and it had a huge impact. It was probably one of the reasons I set my sights on wanting to be DJ. I had never seen someone play a record that loud before and was definitely the first time I ever saw a sound system. I can remember the sea of people and speaker stacks and energy so clearly. I have been back pretty much every year since.
What's the Deviation plan for carnival 2018?
This year Deviation have a new spot. We're partnering with Killerwatt sound and it's the first time in almost 10 years that we're scrapping the afterparty and focussing all on the daytime sound system to make it extra special. Find us there 12-7pm on Sunday 26th.
Do you reckon that carnival matters more than ever in 2018?
It's not just this year: carnival matters every single year to remind us of the incredible culture and beauty in diversity that we celebrate in London, and not least to celebrate and appreciate the immeasurable contribution and influence that the Windrush generation has made to UK culture. The 2 million people on the street owe the experience they enjoy each year to the foundations laid by them and every generation that followed. Anyone truly involved in carnival understands and appreciates this.
What are your top carnival tips?
-Get cash out before you get to carnival.
-Bring a lighter even if you don't smoke — someone will ask you for one and they might be hot.
-Bring Rizlas even if you don't smoke — someone will ask you for one and they might be hot.
-Take a small bottle of rum for the back pocket. Water is also good.
-Do not roll deep. 4 people maximum or it gets long.
-If you want to move around, do it between 12 - 4. After 4pm, pick your spot and plot!
-Don't try to see everything — choose your sound for the last few hours of the day.
-Don't try to get from Notting Hill Gate to Kensal Road at 6pm. It's not gonna happen.
-Bring good vibes only. Bring love. Look after each other. Enjoy :)
---
read more
Tagged: