this new ck underwear capsule features andy warhol's name and nudes
You can finally afford an Andy Warhol artwork.
Calvin Klein and The Andy Warhol Foundation have collaborated on a capsule of underwear again, continuing the partnership between the two American icons. Titled Andy Warhol: Exposures, '77-'85, the new collection features four Warhol photos printed on Calvin Klein Underwear tees, tanks, boxers, bralettes and more. Taken between 1977 and 1985 the images are Andy's celebration of the human body, which features anonymous males and Italian magazine editor Daniela Moera.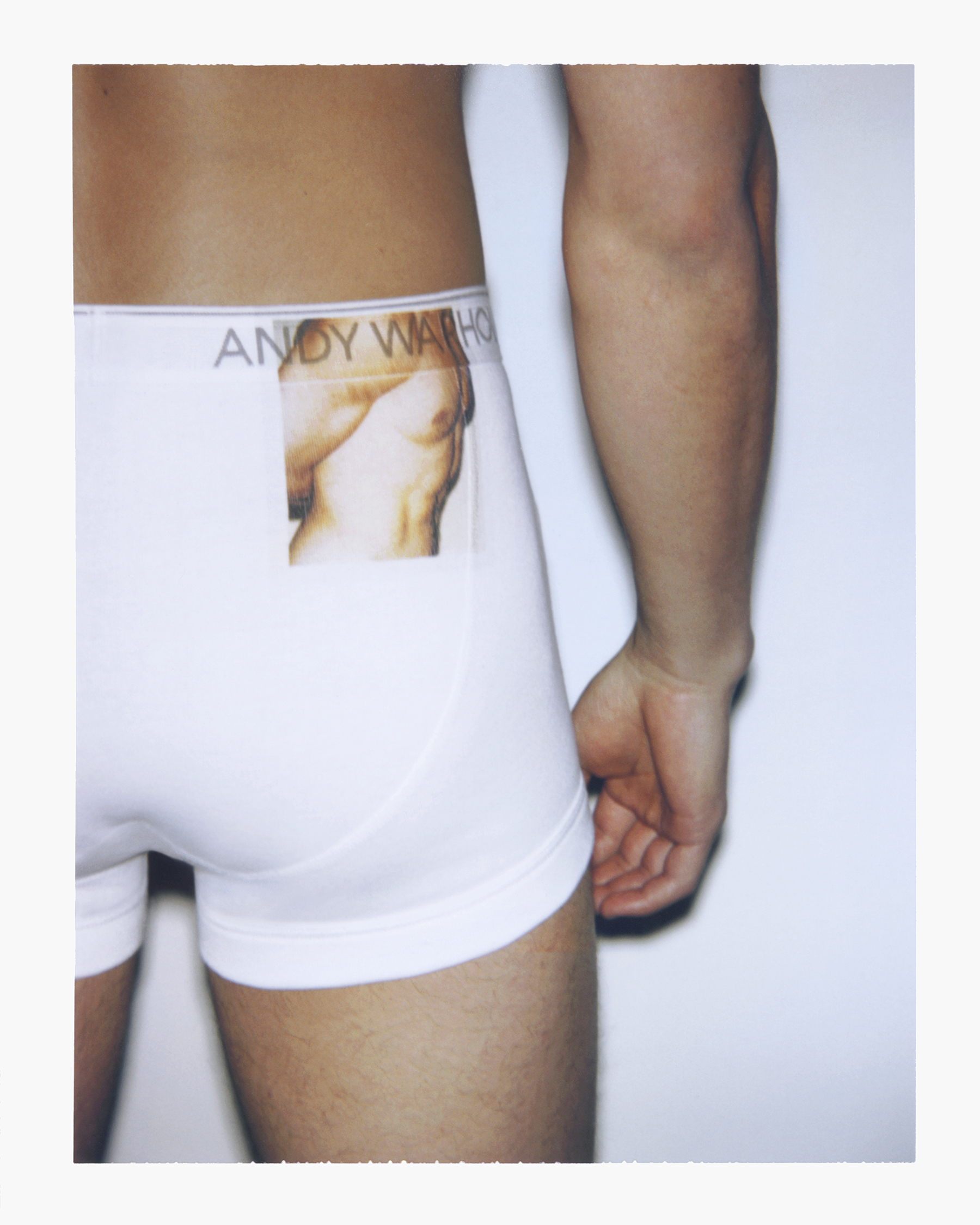 For the first time the waistband on the underwear will feature both Calvin Klein and Andy Warhol names. It's a sign of the strength of the partnership which has flourished under Raf Simons' tenure as Calvin Klein's chief creative officer. A noted art lover, Raf has taken to using Warhol's works throughout the Calvin Klein range, from products to advertisements, as a symbol of American identity. "He captured all sides of the American experience, including sometimes its darker sides. Warhol's art tells more truths about this country than you can find almost anywhere else," the designer explained in the past.
For many of us it's the best chance we'll ever have of owning an Andy Warhol piece. The collection is available now.