why is jack whitehall playing disney's first openly gay character?
Disappointed but not surprised.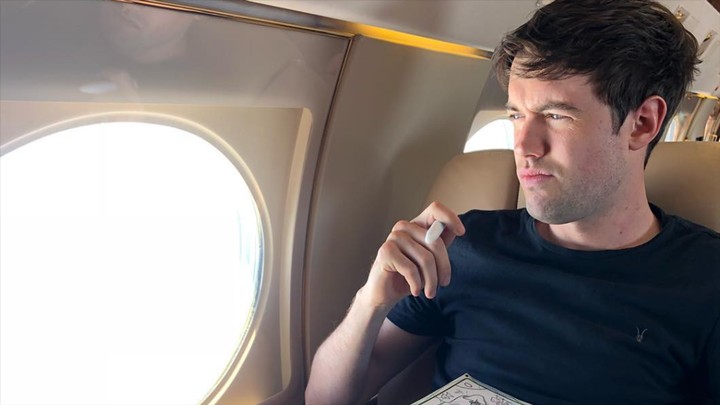 Photo via Jack Whitehall Instagram.
Jack Whitehall will make Disney history by playing the company's first ever openly gay character in a new film Jungle Cruise. It's hard to believe that nearly 100 years and at least 146 movies, not one of the thousands of beloved characters Disney has been anything other than hetereosexual, but it seems that's finally changing.
Jungle Cruise, a new film based on a Disneyland theme park ride of the same name, will see comedian Jack Whitehall playing a "hugely effete, very camp and very funny" gay man. The film follows Jack, starring alongside Dwayne The Rock Johnson and Emily Blunt, as a group of travellers who traverse through a dangerous, magical jungle.
Sharing a video of the new movie on Instagram on Friday, Jack wrote: "I'm so honoured to be part of this epic adventure. It's so cool to be part of something of this scale and also as possibly one of the biggest Disney nerds on the planet so exciting to be working on a project with so much history."
While it's obviously a good step that Disney is -- at long last -- publicly acknowledging the existence of gay people in their films, on closer inspection things are a little bit more problematic. Disney has, after all, consistently made a huge deal out of their tiny concessions to the LGBTQ community, which in turn sparks homophobic backlash from parts of their audience. In 2017, much was made of Disney's first "exclusively gay moment" in Beauty and the Beast, which was little more than a same-sex dancing scene, and yet sparked protests in Russia, where the film was subsequently rated 16+.
Then there's the problematic casting to consider. It's not too much of a stretch to argue that if Disney truly want to make a statement of acceptance for LGBTQ families, then casting Jack Whitehall to play what sounds like a camp caricature, as a straight actor, is an odd choice. Plenty of actors posted their disappointment with the casting on social media, with one writing on Twitter: "If only there were gay actors who could play 'camp' as well as Jack Whitehall."
Unfortunately, a double standard still exists within the movie industry where straight actors who play gay characters are for some reason considered brave or newsworthy, while the same doesn't apply for gay actors who play straight. It's something Ellen Page has talked about extensively, arguing in 2015: "When people are called brave for playing LGBTQ people, that's borderline offensive. I'm never going to be considered brave for playing a straight person, and nor should I be."
There's no denying that Disney's first gay character is a step in the right direction after decades of heteronormative films, full of queer-erasure. Clearly though, there's still a long way to go.
read this next