watch the new trailer for gaspar noé's deranged dance film 'climax'
The drug-fuelled horror show was inspired by Parisian voguing balls and YouTube dance videos.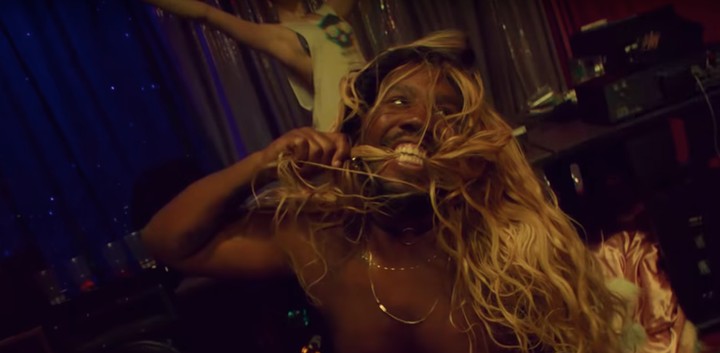 Still via YouTube
If nightmarish dance movies are your jam, Gaspar Noé has one that makes Black Swan's bleeding fingers scene appear positively soothing. Six people apparently walked out of the Cannes premiere of the controversial director's new film Climax, and judging by the first official trailer, they weren't just running late to dinner. The film puts Algerian actor/dance Sofia Boutella at the center of a dance troupe who gather in an empty school building to practice a new routine, though the troupe's decision to slam multiple cups of LSD-laced sangria takes the rehearsal in a deranged new direction.
The trailer splices wild dance moves with excerpts of interviews with the troupe members, who are clearly completely unaware of what they've signed up for, offering unintentionally potent clichés such as "What doesn't kill you only makes you stronger." Climax sees Noé teaming up with Benoît Debie, who is responsible for the fever dream cinematography of Spring Breakers and Noe's previous opus Enter the Void. Despite the walk-outs, or because of them, critics are calling Climax Noe's best work since his debut 1998 film I Stand Alone. "The action of this film is a kind of episodic series of spectacular tableaux, a horrendous decline into madness and infernal despair," the Guardian wrote after the Climax premiere at Cannes.
Part of the film's divisive appeal is that it arrived shrouded in Beyoncé-level secrecy. The dancers, formed almost entirely of young Parisian dancers from the city's underground voguing and street dance scene, were banned from talking about it until the infamous premiere. "We tried to hide everything as much as much as possible because I wanted to open the movie here, without anybody knowing anything about it," Noé told i-D earlier this year. The problem with making movies and the internet: you know everything about a film before it's even released." Does knowing slightly more about it make the film less shocking? Decide for yourself below.
Tagged: