Aurélie Fontan won the Vivienne Westwood Sustainable and Ethical Award and grows her own fabrics from fermented kombucha, sugar, bacteria and yeast. "My generation of designers have the opportunity, and the responsibility, to question established practices in the fashion industry." Georgia wears all clothing Aurélie Fontan.
the designers fashioning the future
A new generation of fashion design graduates are challenging the British fashion industry on issues of ethics and sustainability. Sarah Mower meets nine designers who want change and who want it now.
|
11 September 2018, 7:30am
Aurélie Fontan won the Vivienne Westwood Sustainable and Ethical Award and grows her own fabrics from fermented kombucha, sugar, bacteria and yeast. "My generation of designers have the opportunity, and the responsibility, to question established practices in the fashion industry." Georgia wears all clothing Aurélie Fontan.
This article originally appeared in i-D's The Earthwise Issue, no. 353, Fall 2018.
Revolutions happen slowly and then all at once, in a rush, and then they become inevitable. The reality of that momentum in fashion has hit me this year in a way I've never witnessed before, except for when the Berlin Wall came down. A new generation of designers are erupting across fashion education. They are standing up to challenge the industry in university studios, at fashion shows, presentations and festivals. Behind the scenes, the only conversations I hear are about how these designers will only work ethically and sustainably. Principled, uncompromising, creative and scientifically agile, these are the designers of Gen Z: outspoken critics of the ills of fashion, they are also our brightest hope for curing them.
'IMAGINE WE COULD BE THE ONES TO CHANGE IT ALL' Paolo Carzana scrawled in pencil in his sketchbook while working on his Westminster University BA graduation collection, which he presented in February. Titled The Boy You Stole, the collection was massively accomplished and huge in stature – with ominous jacketed figures being carried on the models' shoulders – it had a drama that sent journalists running backstage to discover who made it. Work of this magnitude reminds you of the likes of McQueen or Galliano, but there was an extra jolt. As Carzana described the multi-layered symbolism about the abuse of power in the industry ("The men on the models' backs represented the idea that we are being controlled like puppets"), he also spoke in detail about how his collection was made, with strong red vegetable dyes, reconstituted fabrics and a supple, drapey leather substitute, Pinatex. "It's made from waste pineapple leaves," he told everyone backstage. There was a pause. "Oh, so are you vegan, Paolo?" someone asked. "Of course!" he looked surprised. "Everything here is 100 per cent vegan. I became vegan two and half years ago – originally because of caring for animals; but now I've grown up, I do it for the environment as well. It's really important to me."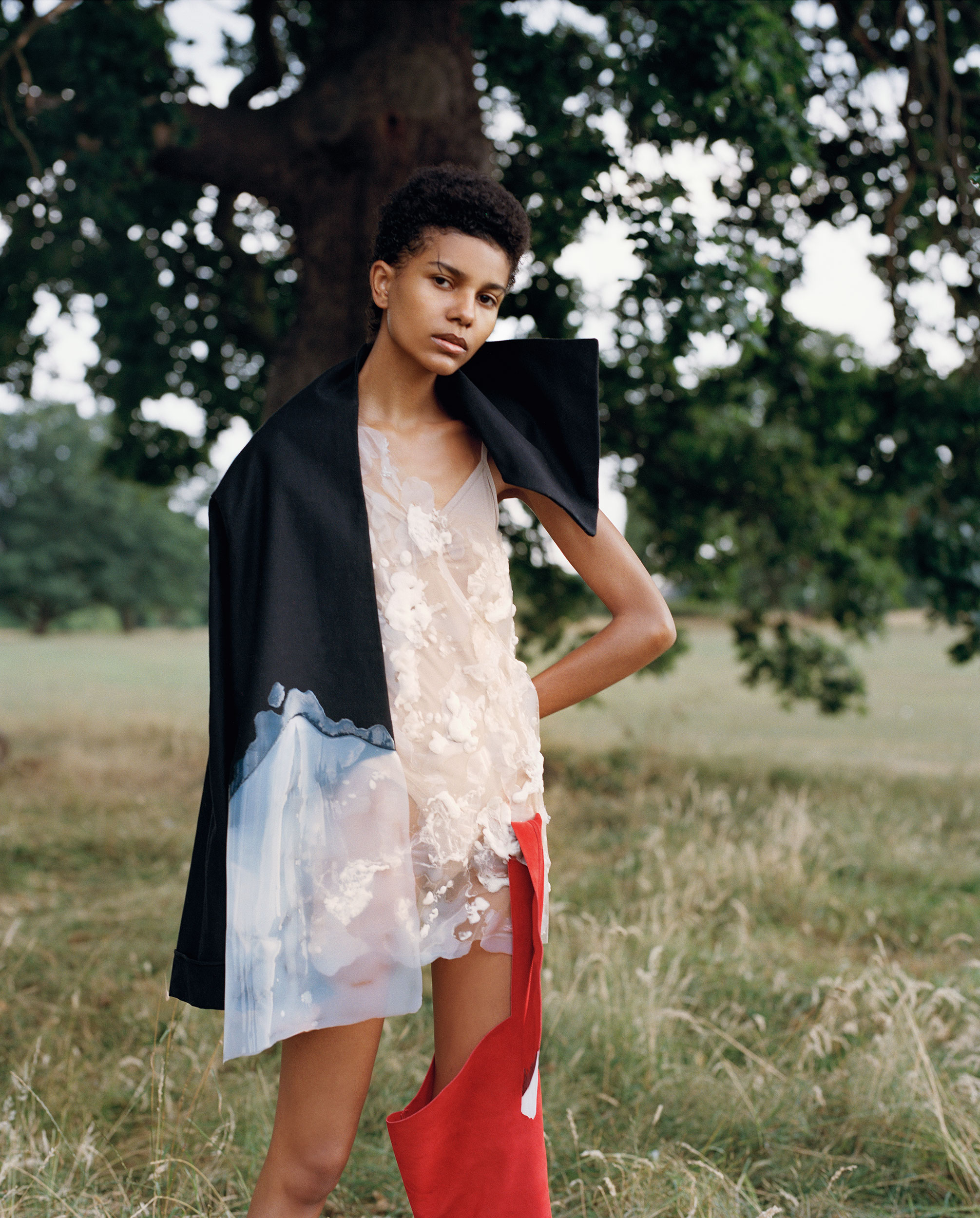 The first wave of organic and eco-certified clothing started coming 20 or so years ago. But it was always of the 'alternative lifestyle' kind; slightly scratchy T-shirts and baggy leggings, a look that was very deliberately self-segregated off in a separate lane from fashion. Five years ago, there were only one or two designers who committed to 'sustainability' and got on with it. Christopher Raeburn and Bruno Pieters' Honest By were among them. Now, in 2018 a new generation are taking on the industry, question by question, issue by issue. What they're after is systemic change. They walk the talk, investigate and invent, accumulate knowledge and pass it down the line. And often they're going faster than their university tutors can teach them.
This generation don't need to be told that the clothing industry is the second biggest polluter on the planet: they've seen the evidence with their own eyes. Over the past two or three years, many of the students I've met have told me how they've been radicalised and horrified by the wasteful practices they've seen on their work placements in the fashion industry; luxury houses, high street and international brands included. Some of them have walked away from their courses in disgust, wanting nothing more to do with fashion. While others have returned to their courses 100 per cent committed to seizing their platforms for action.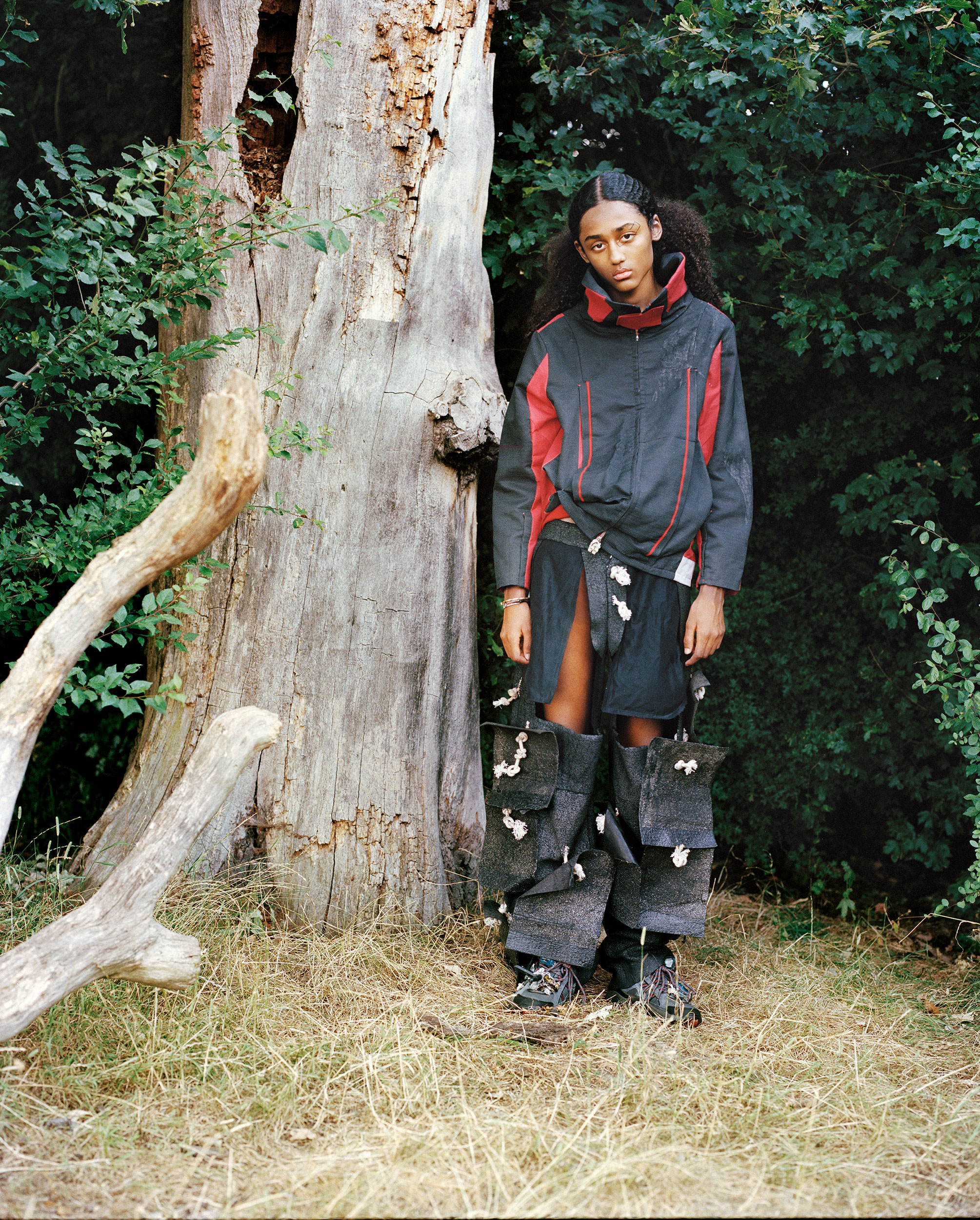 "Working at two fashion houses on my year out definitely had a massive impact on my design approach," Paolo Carzana says. "I saw the overproduction of garments and what's crazy is that it's not even fast fashion, it's luxury. It really changed my outlook and made me quite upset. Before that, my idea for a collection had never been to make it sustainable. It just happened. When I started to choose materials, I realised that they would have to be recycled, or helpful for the environment. I wanted the collection to look as if it had come out of the ground, but to save everyone on the land. It's about working with nature, rather than against it." Matthew Needham, who is about to start his MA at Central Saint Martins alongside Carzana this September, had a parallel epiphany on his industry year in Paris. "I had no idea of the actual scale of it," he recalls. "At one luxury house they sent the leathers for incineration every six months, to make room for more. I asked permission to use some."
Fashion students' experiences witnessing the impacts of overproduction – warehouses of luxurious materials being incinerated, choking pollution generated by factories in China and the voraciousness of the American mass market – is beginning to cause a positive counter-movement. Orsola de Castro, the Founder and Creative Director of Fashion Revolution and pioneer heroine of ethical and sustainable fashion says she's seeing a sudden rush of activism and innovation on multiple fronts now. "There is a generation who don't know if there's even going to be a planet in eighty years," she says. "Suddenly, they're using their creativity as a vehicle. That's when it really becomes interesting, because they're an active part of the solution, rather than just being terrified about the problem."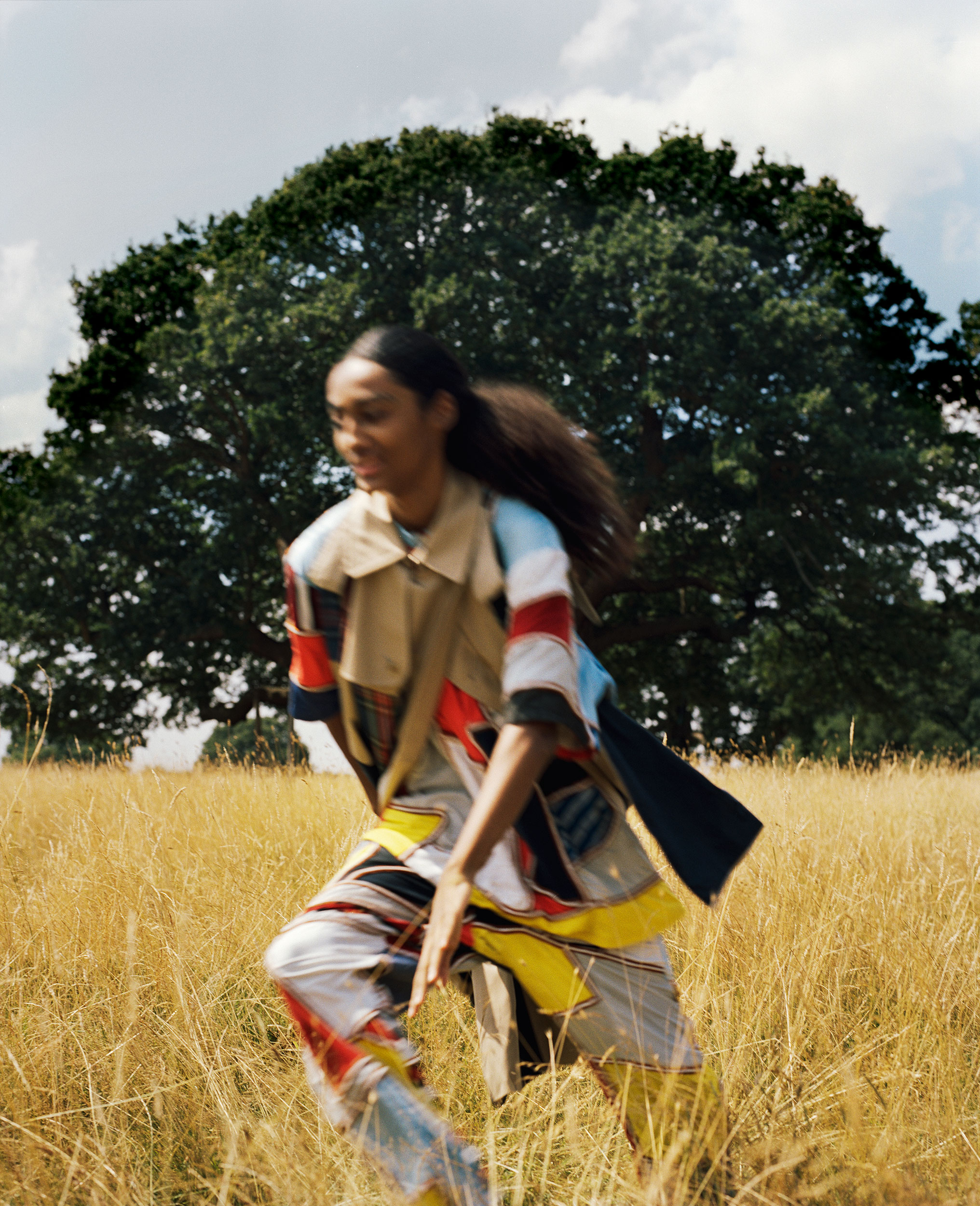 Another designer tackling fashion's waste is Priya Ahluwalia. Ahluwalia, who has family in Nigeria and India, first became aware of the dumping of discarded western clothes while she was studying for her Menswear MA at the University of Westminster. Seeing the extent of the issue and the scale of how many clothes were discarded, Ahluwalia decided to start taking photos of the second-hand garments she found in Panipat, India, a city entirely dedicated to textile waste. Her images of colour-coded mountain-ranges – red, turquoise, white, grey – at first seem to be an incredible contemporary art installation, until it hits: she's also showing you the tiny figures of families with children, living there. Does it makes you feel good to donate your clothes to charity? It shouldn't. The second-hand clothing trade destroys economies and environments wherever they're shipped. Ahluwalia published the pictures in a book, called Sweet Lassi, in an effort to create visibility around the issue.
Once you've seen something like that, you can't unsee it: but the next question is what are you going to do about it? "20 years ago, sustainability was only whispered about," says Matthew Needham, one of the design-activists pushing things forward. "But younger people coming out of school see things differently now." Inspired by his industry year at a luxury house in Paris ("All I can say is, it's completely changed the way I eat, dress, and look at the world. It's completely changed me.") Needham closed the 2016 Central St Martins BA show with a shocker of a collection made using environmental waste including roofing asphalt, fly-tipped rubbish and upcycled Chanel tweed. For him, and for many other young designers I talked to, the term 'sustainability' grates. "It's the overuse and commercialisation of the word, and the green washing," Needham explains. "I try to avoid the word. I prefer it just to be inherent in what I do. That's why I don't really speak about it. I use the term 'upcycling'."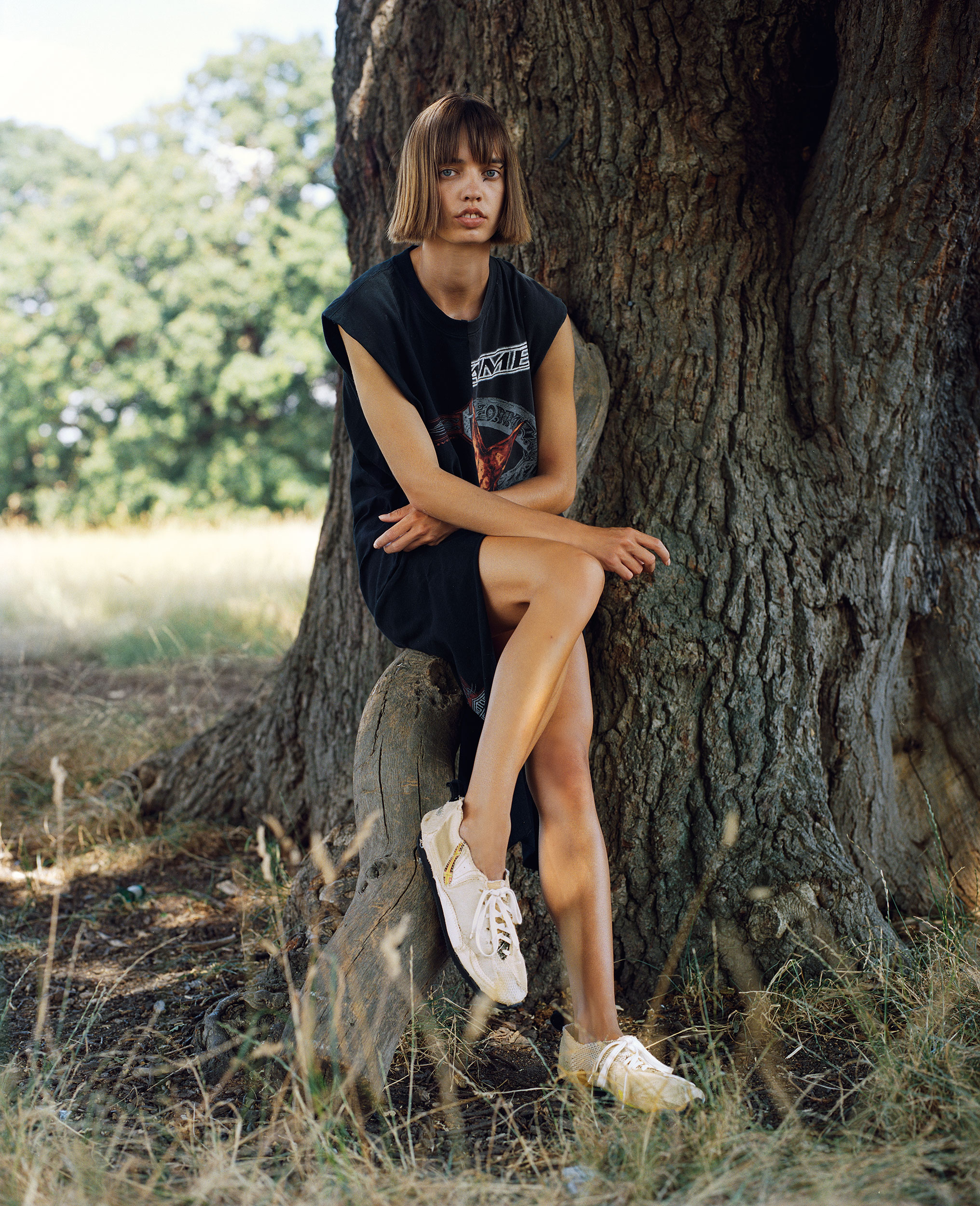 Last year, Needham hosted Fashion Revolution's DiscoMAKE sessions (community upcycling sessions where attendees can mend, upcycle and customise old clothes). He also became an inspirational teacher at Kingston University, turning Foundation students onto new ways of thinking. "I thought, 'Right, I want these kids to know that they don't just have to go and buy fabric. They can make a new fabric," he explains. "So I wrote something called the 'Free' project, for students to go out in threes to find something on the street to make into clothes. Since then, it's been mind-blowing: 17 of them have started BA fashion courses this year. It all comes from setting an example."
"A lot of this is happening peer-to-peer," agrees the journalist Tamsin Blanchard, an expert on fashion's environmental impacts, who has taught at Central Saint Martins. Compared to a few years ago, attitudes amongst the current student body are electric. "Students today absolutely live, design and think around these issues," she says. "It is what they want to be communicating."
This new breed of change-makers are working to upgrade and improve fashion from the inside out. A brilliant example is Helen Kirkum, who stopped people in their tracks with her 're-mastered' trainers, when she graduated from the Royal College of Art in 2017. Constructed out of dead pairs of trainers she sources from charity shops, Kirkum's style shifted the needle in the wider world of sneaker aesthetics (the much-replicated trend for stacked, collaged sport shoes began with her) if not its practices. Nevertheless, Kirkum is an influential leader. Back from working at Adidas, she is now established as a footwear artist and design consultant, taking on commissions and collaborations. Her latest: recycled trainer-uppers sunk into square-toed shoes and boots for Cmmn Swdn.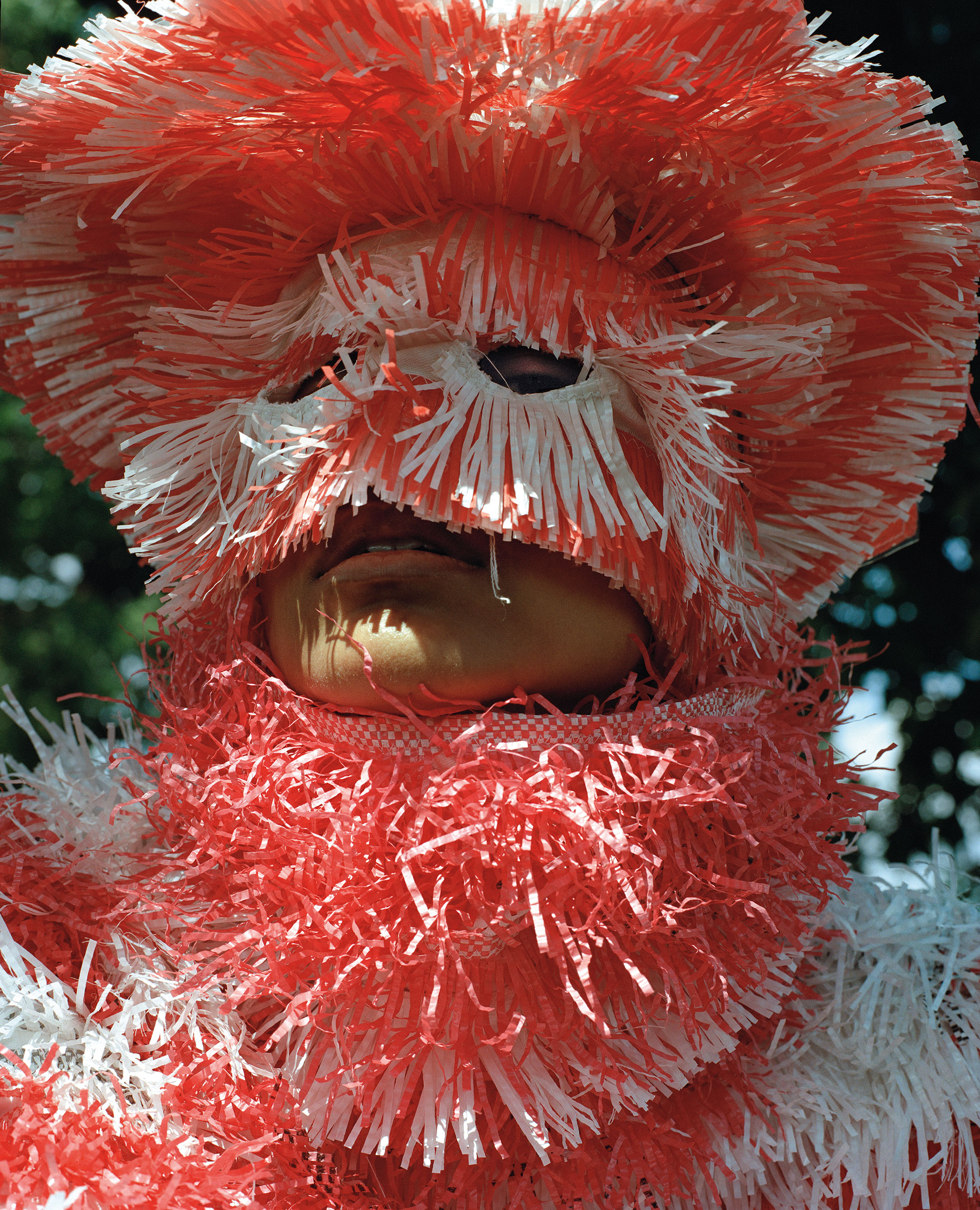 That level of design credibility marks the distance between what's happening now and the separatist, fashion-disapproving days of the early ecology movement. "It's definitely not my intention to make you think it's vegan, or non-damaging to the environment. I'd like to think that it can stand alone as a fashion collection," Carzana says. What he did with his collection flexed priorities in new directions and hacked into old practices. "In the materials I used, it's a contrast. There are old bedsheets I found on Portobello Road, but then I coated them with a tree-trunk wax from a sustainable source in Mexico and used natural dyes. I wanted to make something that had never existed." He used banana yarn and dishcloth material to knit huge Aran sweaters, and created strong red dye from pomegranates. Perhaps he was most excited about buying used coffee bags from the Watford Recycling Arts Project Centre. "They collect all kinds of materials which can be used in craft, slowing down the process of it reaching landfill. What was amazing was it cost absolutely nothing," he observes. "With my generation, there's not a stigma attached to arts and crafts like there used to be. That's vanished now, because you really can do anything with found materials."
One of the most mind-blowing pieces of inventiveness this year came in the field of bio-fabric development. Aurélie Fontan, a BA fashion student at the Edinburgh School of Art, showed up at Graduate Fashion Week with a collection made out of fabric she had literally grown in trays under her bed. "It's a recipe of fermented kombucha tea, sugar, bacteria and yeast," she told journalists. "I started by brewing a big batch of tea in the lab, and after a while, a slimy brown blob of culture, which feeds on a mixture of sugar and vinegar, forms on the top. It's a sort of synthetic mushroom, a living organism. Then I scooped this off and started the drying process." The cultured fabric has the consistency of leather, which she covered with biodegradable copper foil. "Then I seamed it with soluble cable ties," she explains. The result: a 100 per cent biodegradable collection that gained four awards at Graduate Fashion Week, including the Dame Vivienne Westwood Sustainable and Ethical Award. Like many of the outstanding students of her generation, Fontan's experiments ended up outstripping her teachers' expectations. "The kombucha is a very sensitive organism to work with and it took me a year to develop the dress. So they were sceptical that my collection could be produced in the timeframe," she laughs.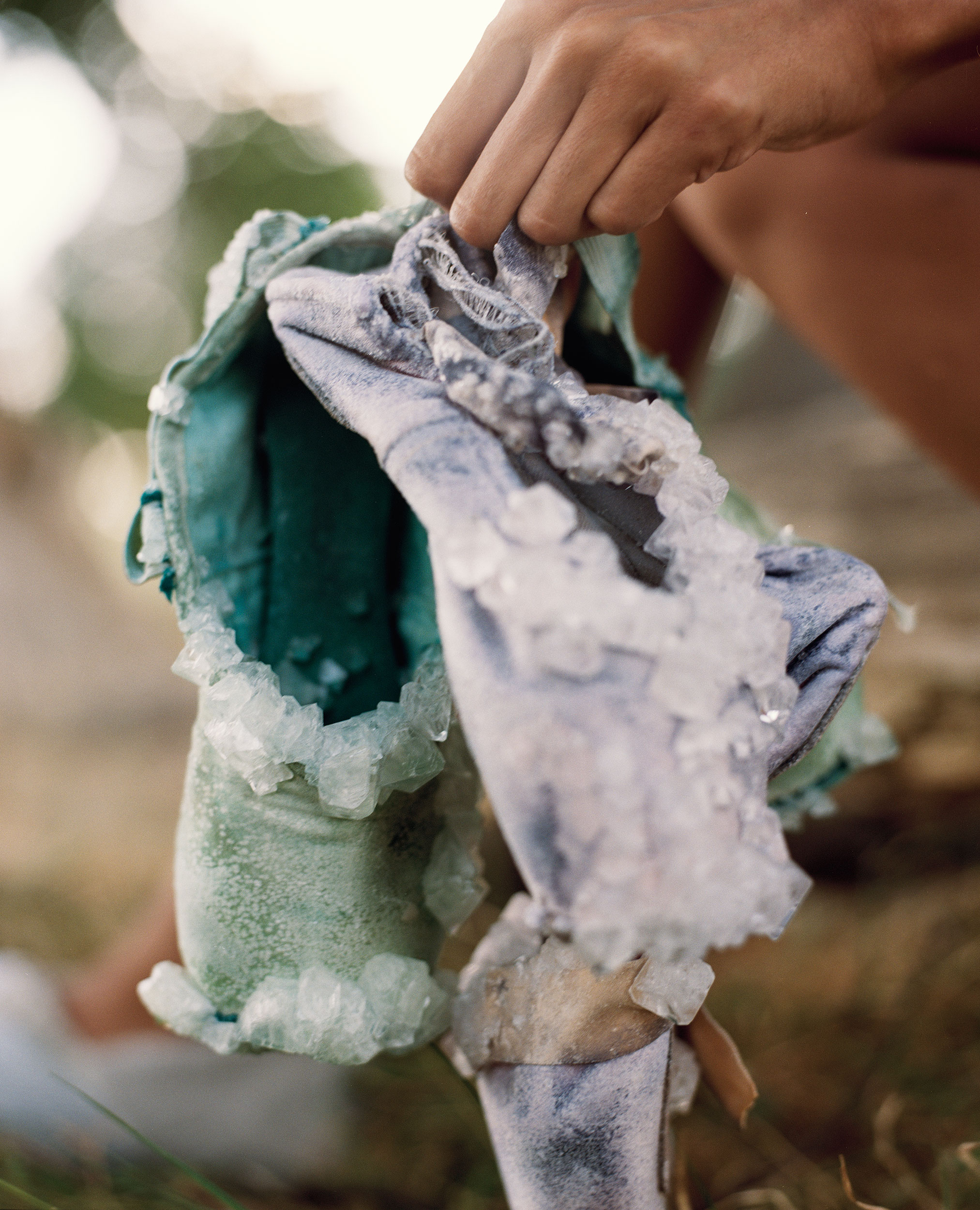 The most radical thought of all is that the major fashion conglomerates may be increasingly seeking the answers to their problems amongst this cohort of change-agitating Gen Z fashion students and designers. Today, LVMH funds programmes on zero-waste design and sustainability at Central Saint Martins, and Kering and The London College of Fashion have launched a free online course on sustainable fashion (so you don't need to be a student to use it).
When the establishment starts wanting to work with its critics, that's when you know the revolution is succeeding. Matthew Needham thinks that change is inevitable. "There needs to be a huge shift in luxury fashion," he says. "There are so many areas that need to be considered; recycling, upcyling, transparency, zero waste… We have a long way to go, but there will be a time when what we do is inherent to everyone."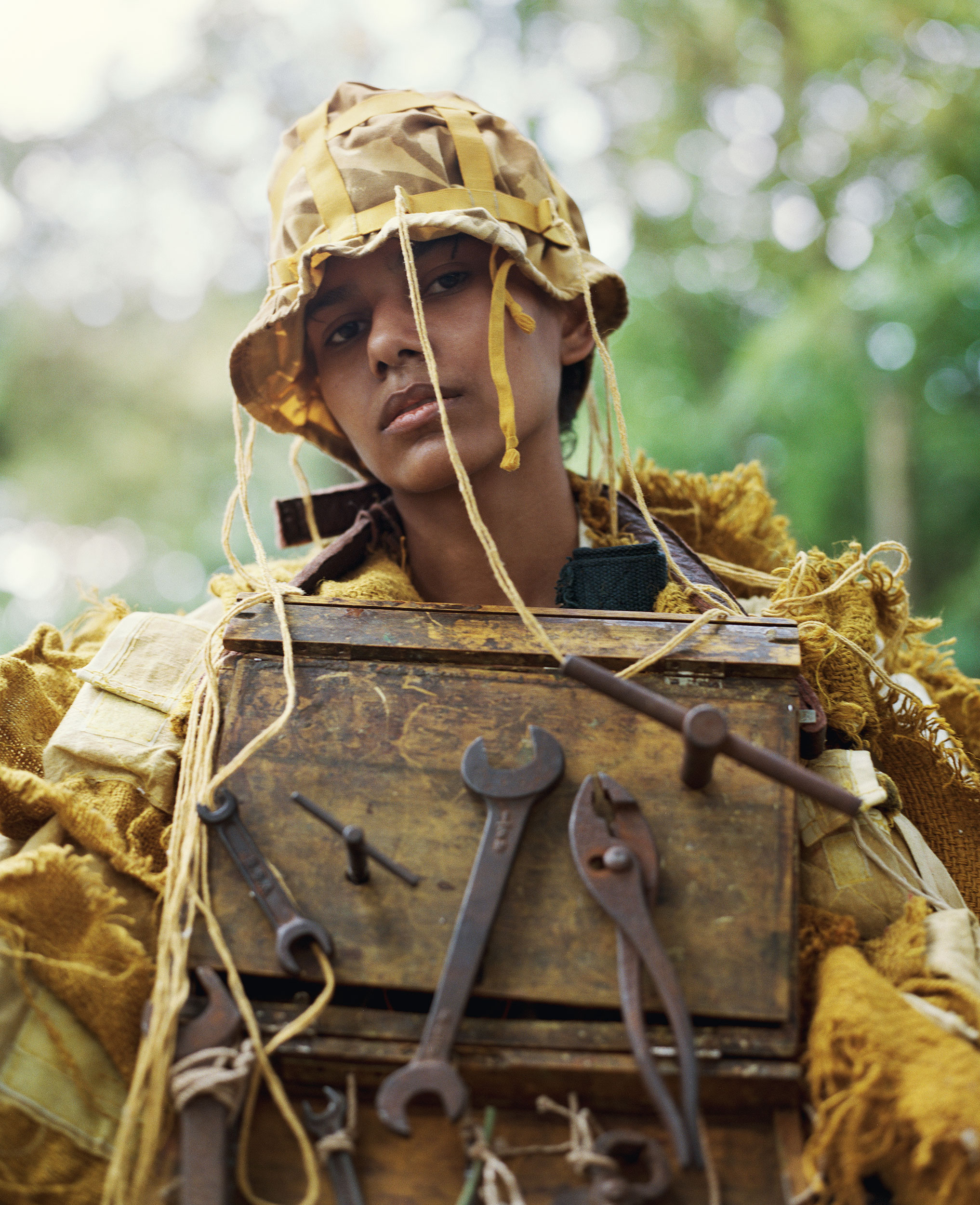 Credits
---
Photography Campbell Addy
Styling Max Clark
Hair Viriginie Moreira using Sebastian Professional and Fudge Pro. Make-up Vassilis Theotokis using M.A.C Cosmetics. Photography assistance Wilbert Lati. Styling assistance Louis Prier Tisdall. Make-up assistance Sunao Takahashi and Zahra Hassani. Casting Nii Agency. Models Maria Vittoria at Next. Josh H at Nii Agency. Bee at Nevs. Georgia Palmer and William at Storm.
This article originally appeared on i-D UK.