david lynch designed jewelry inspired by transcendental meditation
The venerable director has previously designed beer packaging and a Paris nightclub.
|
21 November 2017, 6:18pm
Now that David Lynch has shut down rumors of Twin Peaks Season 4, you might be asking yourself what's next for the legendary director. Wonder no more — Lynch's next project is already here, and it's a jewelry line inspired by Transcendental Meditation, naturally. The charitable collection is called "Meditating Eye" and it's tasteful enough to wear even if you haven't started every morning with a smoke and a meditation sesh since 1973. The three affordable ($42-$88) pieces include an "Eye Color Infusion" expandable necklace, a matching charm bangle, and a sleek men's cuff. 20% of the proceeds will go to the David Lynch Foundation.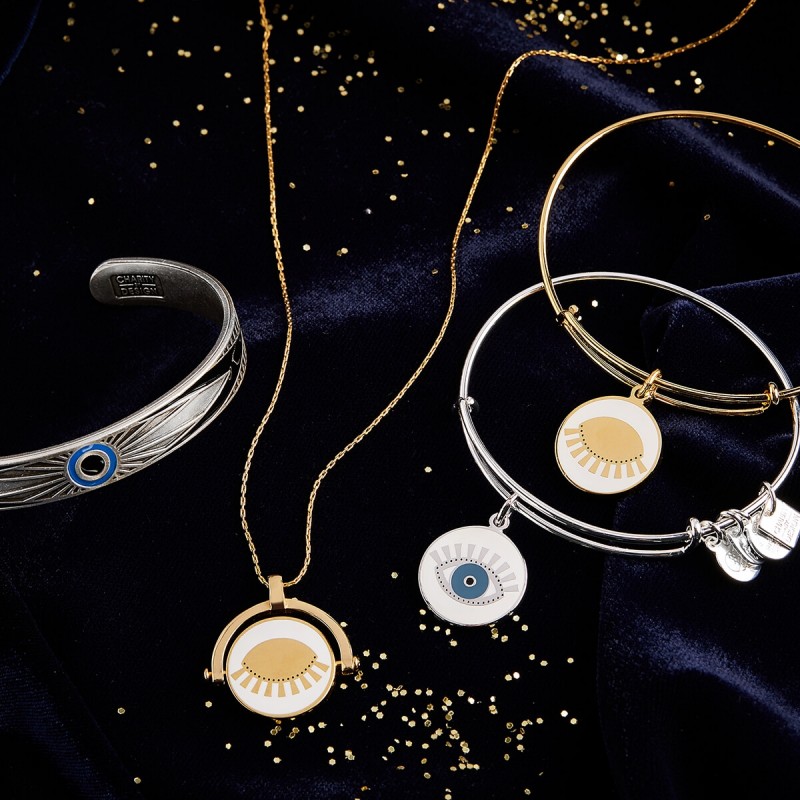 As Lynch explained to us on the 10th birthday of his Foundation, he was compelled to launch the charity after watching a school play in a tiny theater at a consciousness-based education institution in Iowa. "I thought it was going to be one of the most boring nights of my life," he said. "But onto the stage came these students and I saw the most magical thing: I saw consciousness glowing off their faces. It's this thing that is so beautiful that you can't stop watching it. I thought wait a minute, every school has got to have this."
In the years since, Lynch's commitment to Transcendental Meditation has only grown stronger in today's crazy world. "You can look it at this way: in a dark world if everybody became a light unto themselves there wouldn't be darkness anymore," he said. "We are supposed to be happy — these little puppies who are wagging their tails with smiles on their faces." If a charm bracelet with an eye on it can help you attain such beautiful levels of enlightenment, paying $42 for it sounds like a damn fine deal. Start your journey via official David Lynch jewelry partners Alex and Ani.