Malaysian label Motoguo is creating its own whimsical universe
Designer duo Moto Guo and Kinder Eng chose feast over famine in their latest campaign. And we've reserved you a seat at the table.
|
29 November 2019, 6:00pm
Good things come in pairs. Would there have been an Yves sans Pierre Bergé? What would a Viktor be without his Rolf? Just try to name a more iconic duo than Vivienne and Andreas.
Another designer duo set to add their names to that list are Malaysian designers Moto Guo and Kinder Eng with their label Motoguo. The duo's SS20 collection was one of the highlights of Shanghai Fashion Week last month, with models strutting down the runway wearing ties made of flower bouquets, belts with stacks of US dollar bills as buckles, and collars made to look like huge rings. It was all very reminiscent of Schiaparelli's surrealistic designs. Earlier this month Motoguo released its AW19 campaign, a playful take on consumption entitled Feast or Famine.
The campaign features a group of models dressed up in the bold patterns and bright colours of Motoguo's AW19 collection. Whoever said "please, don't feed the models" better think again, because at Motoguo they get to feast on a lavishly decked out dinner table.
The images were shot by Antwerp-based photographer Lee Wei Swee, who Moto connected with through Instagram. "I came across this very exciting and well executed short video on the Antwerp Fashion Department Instagram," says Moto. "I really loved it. The moment I found out it was shot by Lee, I immediately sent him a DM on Instagram to show my appreciation. That's how the connection started and we have a really good chemistry working together, so far he has already shot two of our campaigns." Feast or Famine is inspired by the predicament of surviving in an industry that at times feels oversaturated with talent – with new labels popping up everyday. It is the duo's metaphorical question of survival – the 'do or die' many designers starting their own label have to deal with.
Born and raised in Malaysia, 28-year-old Moto grew up in an artistic family: his father is a still life painter and his two uncles are respectively a mural painter and a musical theatre singer. Heavily influenced by the creativity of his family members, the designer picked up the violin and double bass and then enrolled at a conservatoire to pursue a career in music. "After almost two years of studying music, I dropped out and decided to take a break," he tells i-D. "Not long after I decided to go after my dream of becoming a fashion designer." Moto started his degree in Fashion Design at Raffles College of Higher Education in Kuala Lumpur and graduated in 2013 lauded with 'Best Collection' and 'Best Academic'.
Inspired by the designs of the late Alexander McQueen, Moto cites Lee's creations as one of the main reasons he got into fashion. "His work was so remarkably intriguing and mindblowing," he says. "I used to fantasise so much about being part of the world he created." Nowadays, Moto's fashion heroes are Antwerp six designer Walter Van Beirendonck and cult label Jenny Fax, which clearly transpires in the eclectic garments Motoguo creates.

After graduation, Moto shot an editorial of his graduation pieces with longtime friend and photographer Zhonglin. "I remember simply feeling an urge to do something with my graduation collection," he says. "So we decided to work together on a shoot and submitted the editorial to Fucking Young! Within just two hours after the release of the post, we got two wholesale orders from London as well as from multiple stockists in Tokyo." He figured he was onto something and launched his namesake label in 2015, together with his partner Kinder Eng.

Kinder has been by Moto's side from the start, as collaborator and life partner. "We've been in a relationship for almost 8 years now," tells Moto. "So we basically do everything together." After launching their brand in 2015 Kinder assumed the role of creative director, and the pair's work-life relationship is the driving force behind the label. "We argue a lot because we both have strong opinions," Moto says. "But after running the brand for almost four years now, we figured out our own way of resolving issues and arguments." We'd say that's working out pretty well for them so far.

See Motoguo's full AW19 campaign here: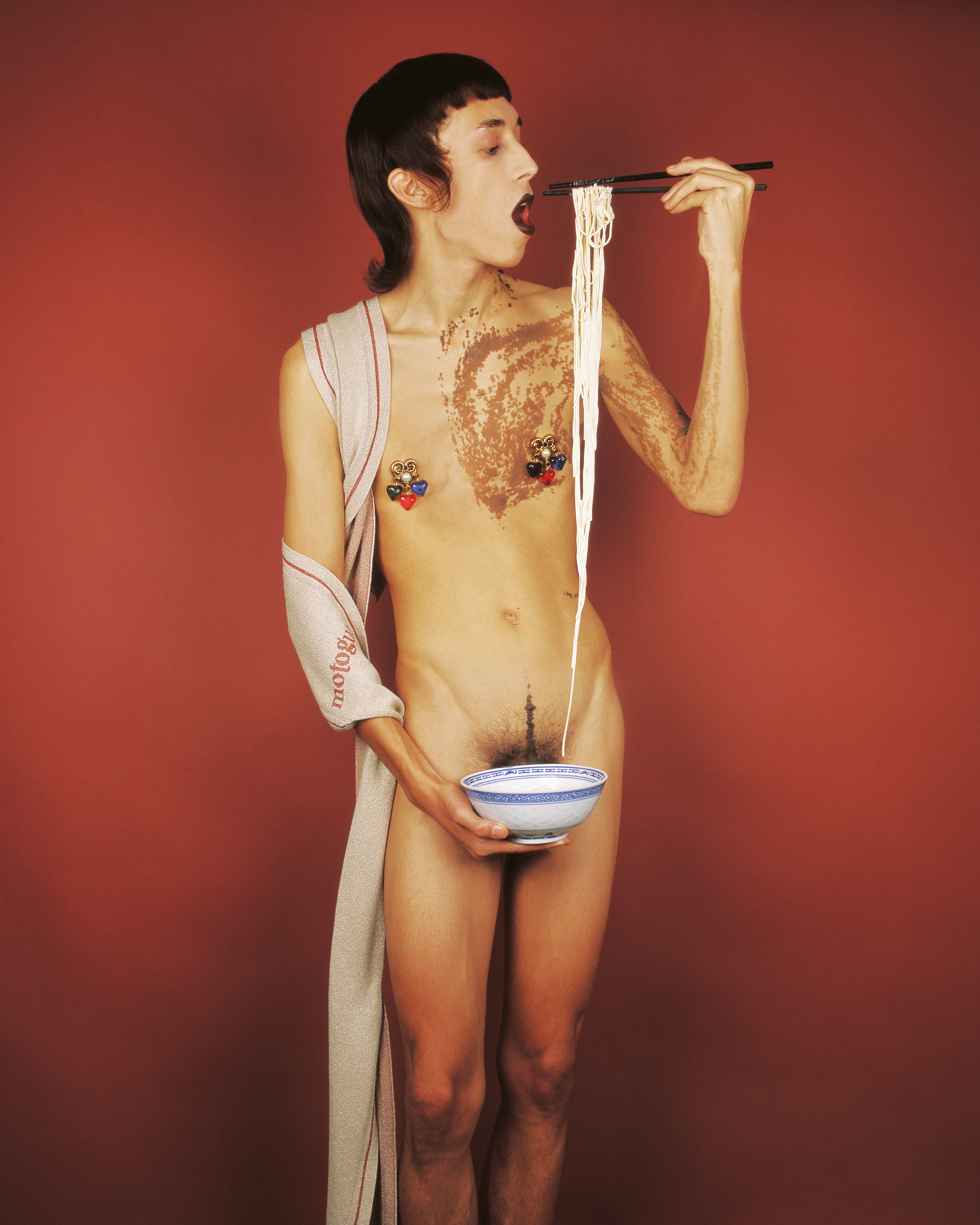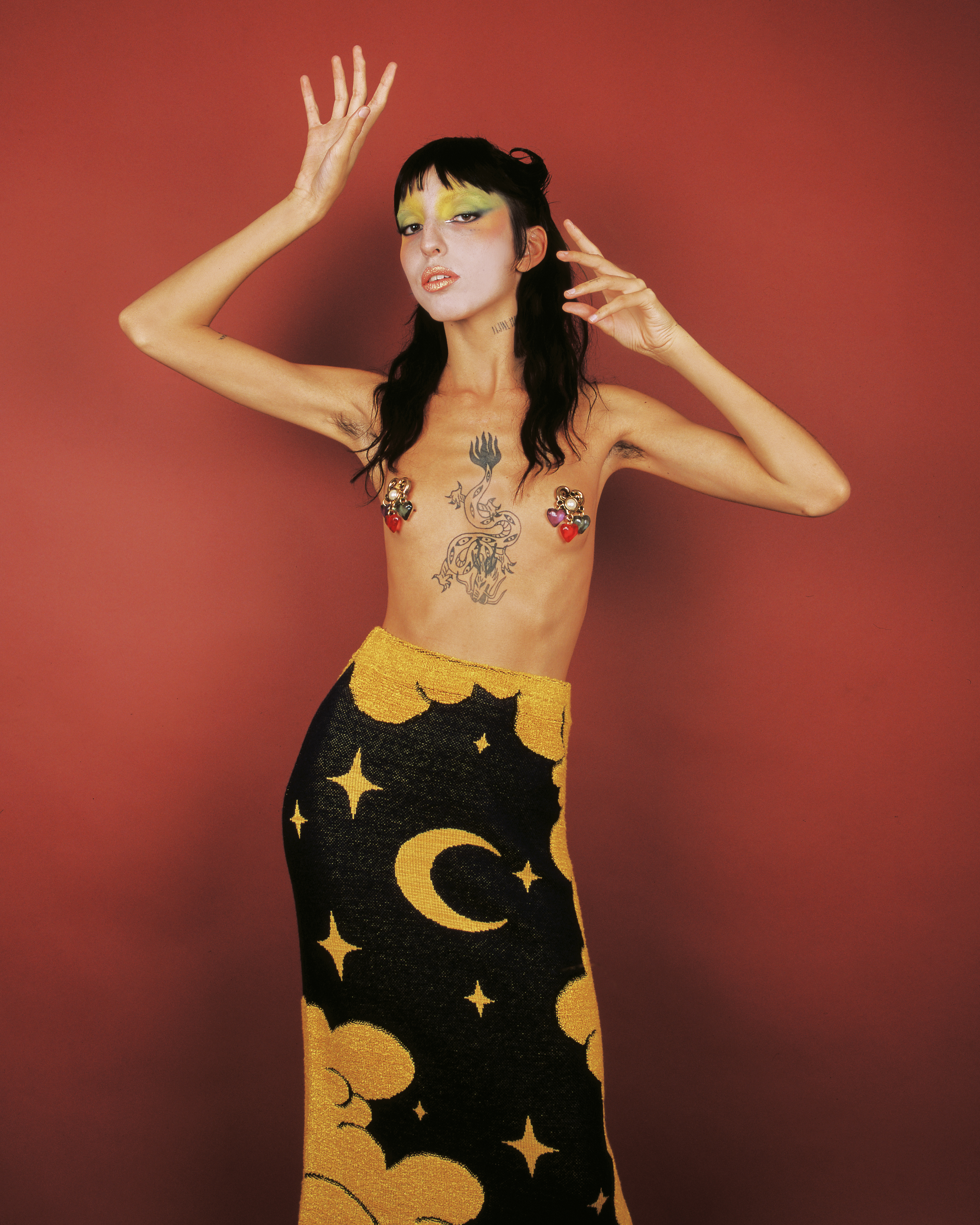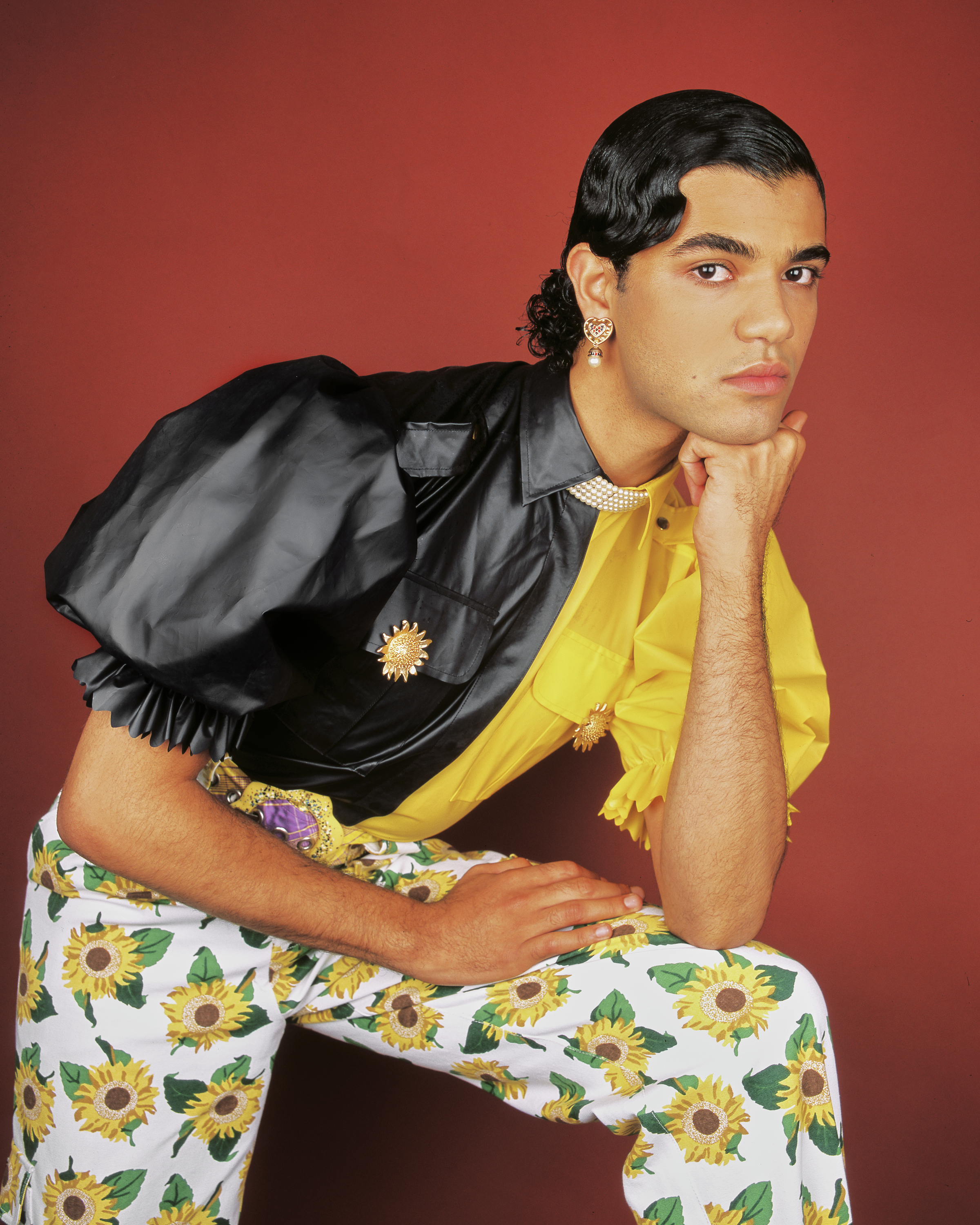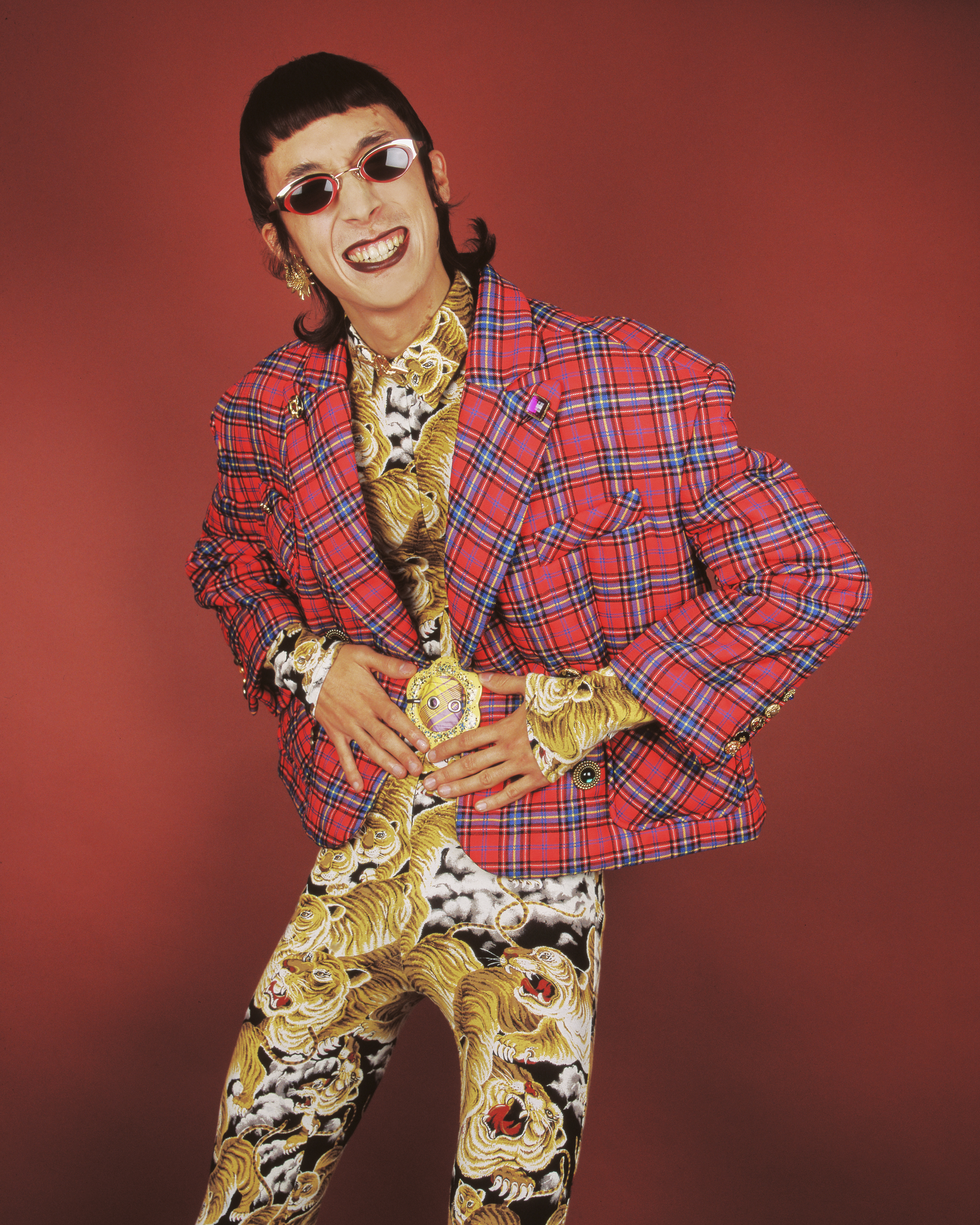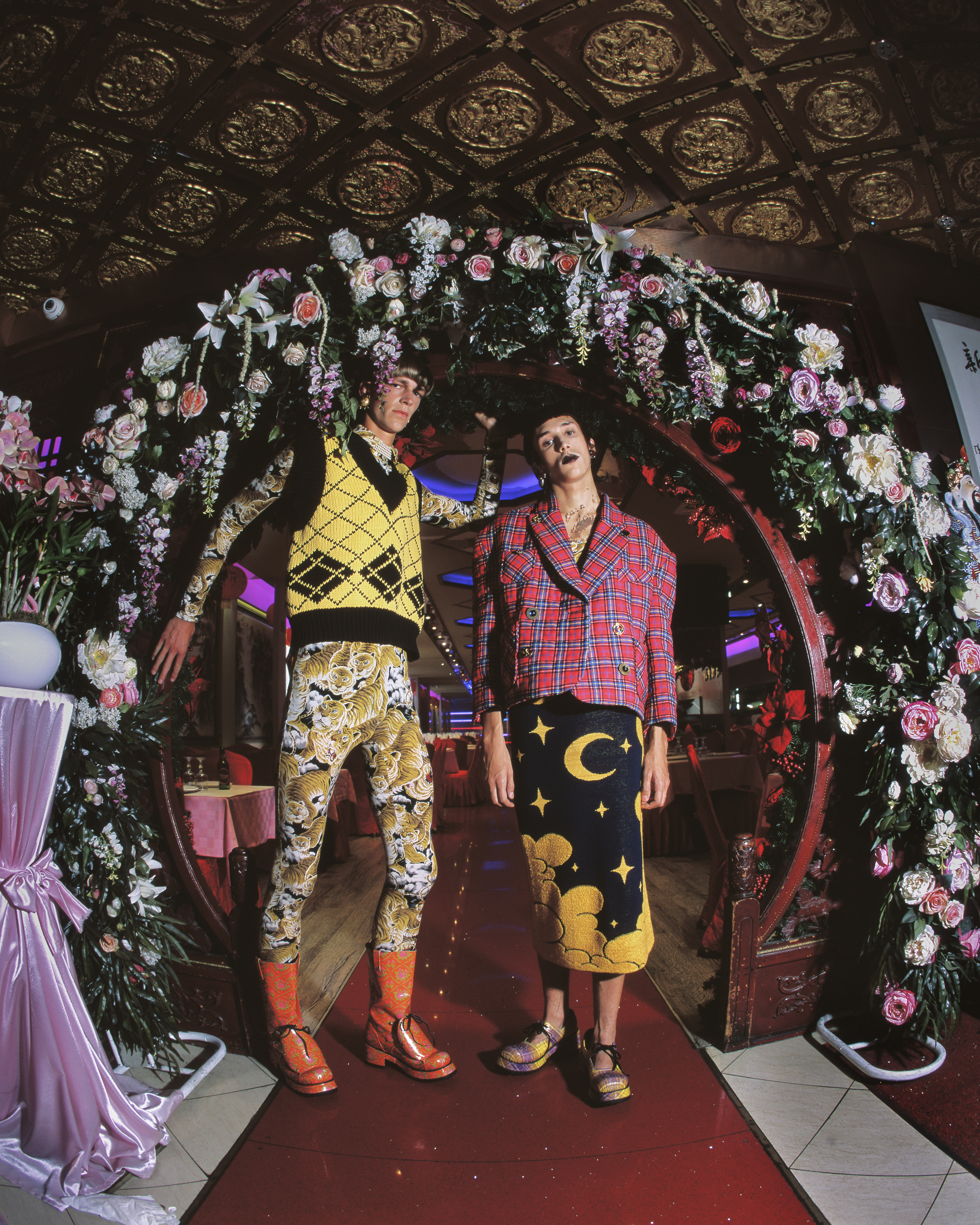 Credits
---
Photography Lee Wei Swee
Creative direction Kinder Eng
Make-up Cécile Paravina
Hair Yann Turchi
Models Lisa @ Let It Go Management, Jesse, Nassim @ Noah, Ophélie, Willy
Thanks to Vincent Wong & Jay Perry