Here's what it's like to be a teenager in Milan today
In the latest edition of our '1616' series, the youth of the world's most stylish city sound off on voguing, love and the climate crisis.
|
03 December 2019, 5:00pm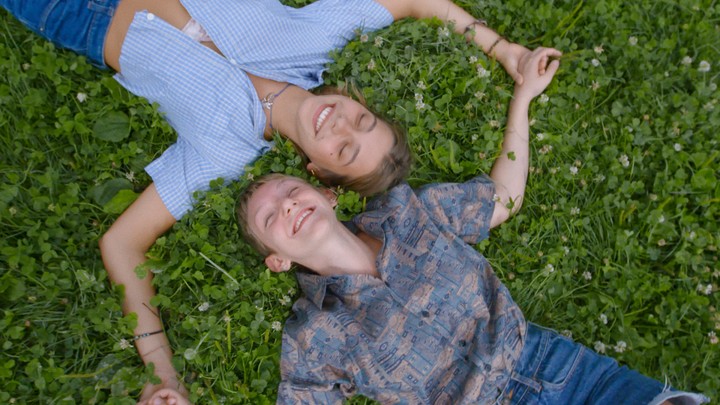 Edoardo can vogue the streets of Milan in a pair of high heeled boots whenever the fuck he wants to. "You might get a bad look," the 16-year-old says, "but most people stop you to compliment you." He's one of the the teenagers who represent a new, freer era of Italian adolescence; a generation who've found a powerful way to make their voices heard in a society that often undermines them.
From New York to Paris to Berlin, our '1616' series hands the mic to 16-year-olds in cities the world over, taking you deep into the heart of the new youth cultural movements brewing beneath their surface. Back in Northern Italy, Marta and Bianca are making sense of how their coming-of-age will unfold, safe in the knowledge that it's going to be impacted by the climate crisis. "We can't let older people do things that could ruin our future," Marta says.
But art and expression, the Milanese youth have learned, is often the greatest antidote to the problems in the world. Eva uses photography to capture what's happening in the here and now, though she "thinks I'll do it forever". Meanwhile, Antonio is making use of the city's world-renowned reputation as a fashion hub. Maybe he'll become a designer? "Milan pushes you to do more," he insists.
It's a city famed for its athleticism, too. We meet the next generation of boxers, and the girls reclaiming the masculine narrative around soccer and weightlifting. "I think it must be odd for people to see a little girl lifting weights," Lavinia says, "It's not a well known sport, but in Milan you can always try new things."
Perhaps that's the best way to see the city: whether you're playing sport, taking photos or turning the streets into a voguing ball, Milan is a city young people thrive in. You can watch the video in full below: