Photography Jesse Lizotte. T-shirt, pants and pins Supply Collection 2019. Jacket worn underneath Louis Vuitton.
an inside look at supply store's new in-house label
As they launch their first cut and sew collection, the retailer reflects on how DIY subcultures are at the heart of everything they do.
Photography Jesse Lizotte. T-shirt, pants and pins Supply Collection 2019. Jacket worn underneath Louis Vuitton.
Supply's side street, basement level store has been a home for those wanting to find new and unknown street and skate brands for nearly two decades. Since the early 2000s owner Shawn Yates and his team have nurtured labels and seen them go from niche to hype, with lines around the block now commonplace. With their in-depth knowledge of street and skate wear firmly cemented, the crew's attention has now turned to developing their own garments.
This interview marks the release of Supply's first cut and sew collection. Importantly, it's built to the same high standard of the brands that Supply already offers, being produced in Japan and sourced from the highest quality fabrications and factories available. Most of the collection is an homage to vintage pieces the team have loved and worn over the years, with that nostalgia taken and reinterpreted for now. With the release of the collection, and also a recent expansion to Melbourne, it's fair to say that Supply is entering a new phase — one that we had to sit down and ask Shawn about.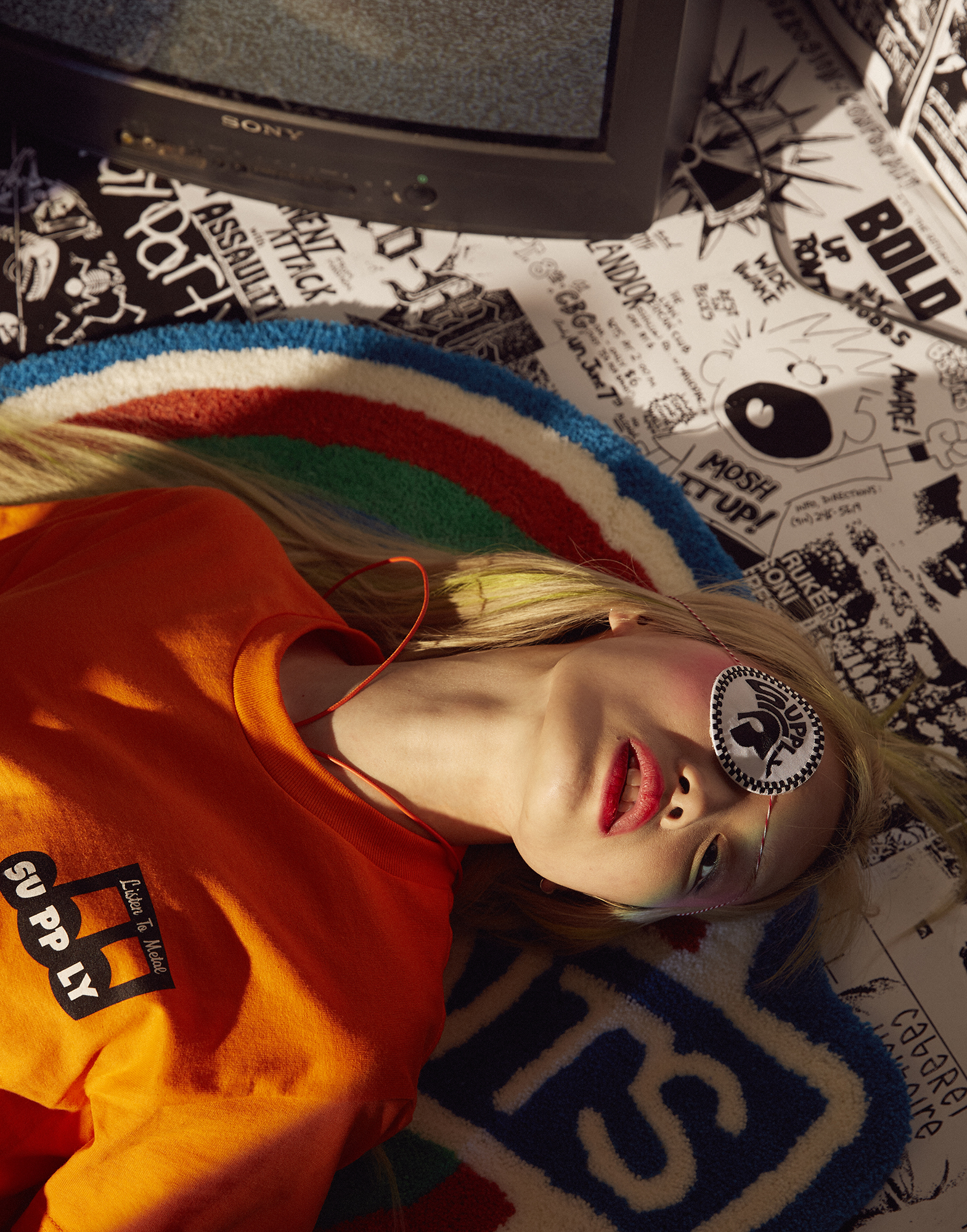 i-D: How did you first get involved in fashion and retailing?
Shawn: I got into clothing by accident actually. My mum found this ad in the newspaper, I was out of school and the ad read along the lines of 'skate, street and lifestyle shop,' they were looking for staff. Taking that job shaped everything. Through that job I started traveling to trade shows in the US for buying trips. Magic Show and ASR were the big ones back then.
Traveling frequently to the US I started meeting different people like the Union store crew, Supreme in New York etc.. I was into that world of brands and wanted to bring them back home to sell but knew the current shop probably wasn't at that level. So the idea then became that I'd start a new shop in the front of my then office. Me and a group of mates literally built a 26sqm shop basically to bring these brands to Sydney. Brands like Silas, Supreme, Kaws, some of the early Japanese brands like Visvim, Head Porter, Goodenough. And you gotta remember at that point in the early 2000s these brands were super underground and not well known like they are today.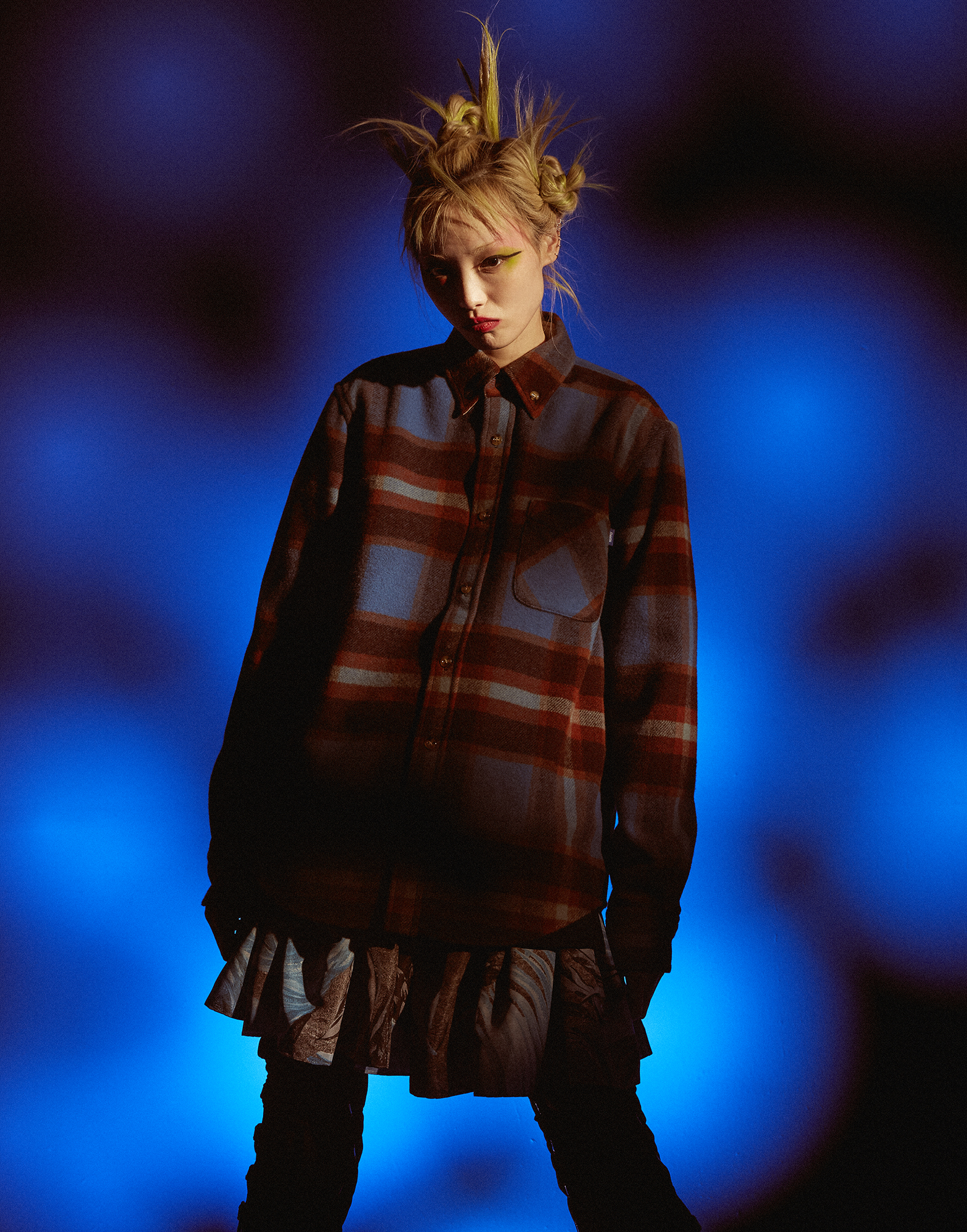 Since opening Supply Store in 2002, what changes have you seen in the Australian scene
It's obviously changed but in a weird way it's still kinda the same. It's just the market is way larger now. I grew up with music and skateboarding through the late 80s and 90s. You were always hunting for a particular board you saw in Thrasher or some hardcore EP you read about in a fanzine. To me it's still the same general idea really, just it's about clothing brands and sneakers rather than skate and band merch. The world of brands we work in is basically a niche so there's always a kid digging on the fringe looking for the next new brand to come up.
I think when the internet really took hold it made everything a lot more accessible, number one, but it also made people a lot more aware in a good way because you could learn and research brands and products much easier. You know you could come across a brand for example and be like 'what is this?' and educate yourself pretty quickly on it. The customer these days is way more clued in now and so I think that's why you get these big lines [laughs] that you never used to get because a lot more people are interested in this world.
What were you inspired by and what influenced you for Supply Collection 2019?
It was more as a team thinking, 'hey that'd be cool' and that's how it evolved. We all had garments we wanted to make, so it built from there. For example the shirting, I've always been a fan of old vintage Woolrich flannel shirts so we went to Woolrich Woolen Mills in Pennsylvania and bought up a bunch of deadstock flannel rolls. The fabrics are great quality, iconic made in USA stuff.
I don't think the Supply collection is inspired directly from any particular brand, rather it's a kinda rehash of our favourite vintage gear over the years. Supply exists because of the brands we sell, the brands make our shop. We wanted to make something that's truly Supply, something that we feel represents us, but is at a comparable level of quality and production as the brands we carry. It's a big point for us, the brands make Supply the shop that it is — it's not the other way around.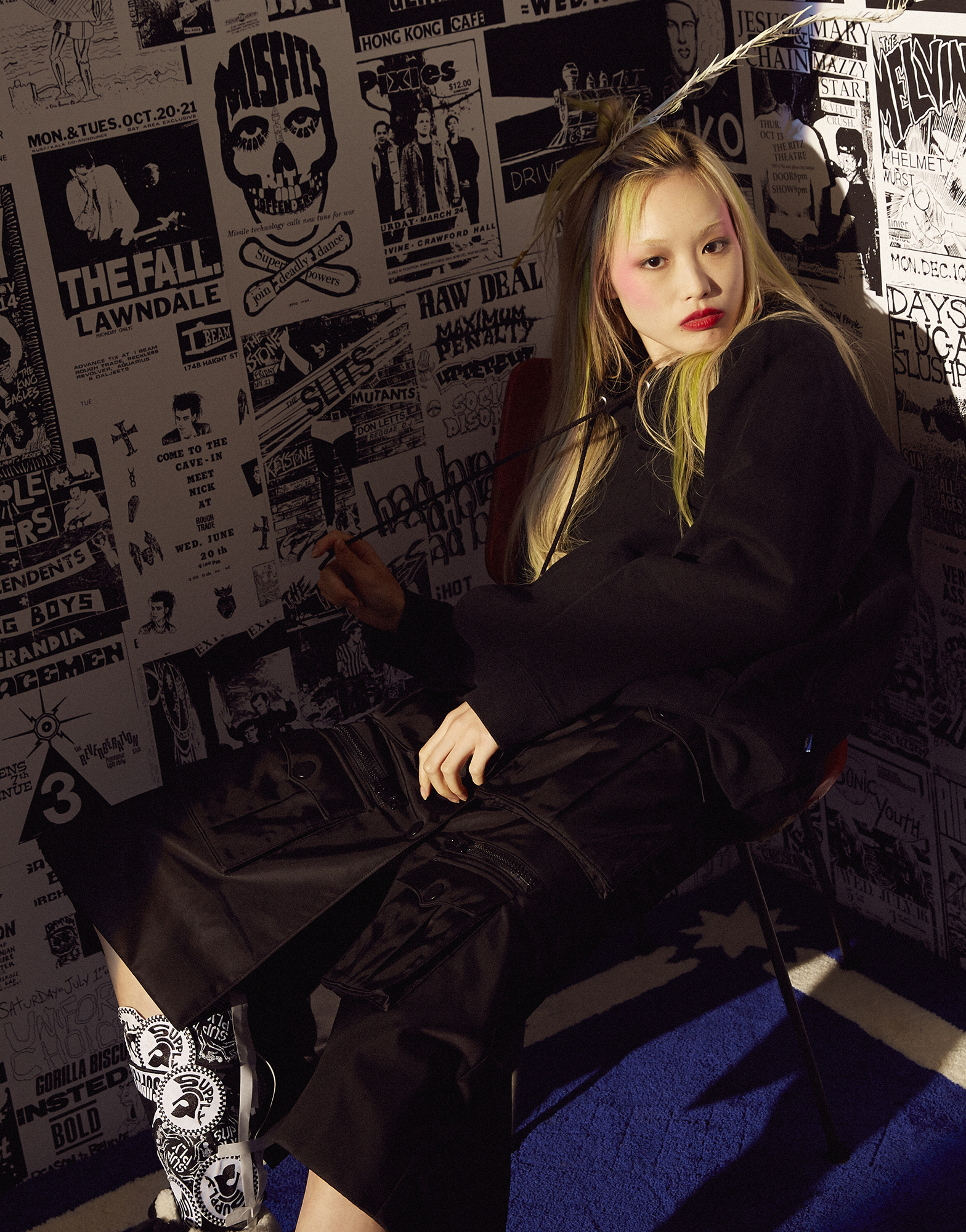 It sounds like manufacturing was an important aspect for you, where was the collection made?
We did everything through Japan, everything the Japanese do you know they're just across it. We sell a set of Japanese brands, WTaps, Neighborhood, Visvim etc, and we just wanted to have the best quality we could in order to sit next to that calibre of production and not look out of place. Japan just has that stuff around manufacturing and fabrication dialled in, it was a pretty natural decision to go there to make our stuff. We had friends there that worked in production so it was pretty much the only place we went and it's been fun, it's been quite interesting because we're not clothing designers by any stretch.
You just opened a new store in Melbourne, what took so long?
No particular reason. We're always busy with the day-to-day and I guess I probably always saw Supply mainly as a Sydney thing. We run a set of brands not available in many spots locally and thought it would be kinda cool to get them to Melbourne. We definitely wanted to do something in a bigger space and it kind of just became right fit, right time. So we thought we'll go there and bring our world of brands and hopefully people will like it.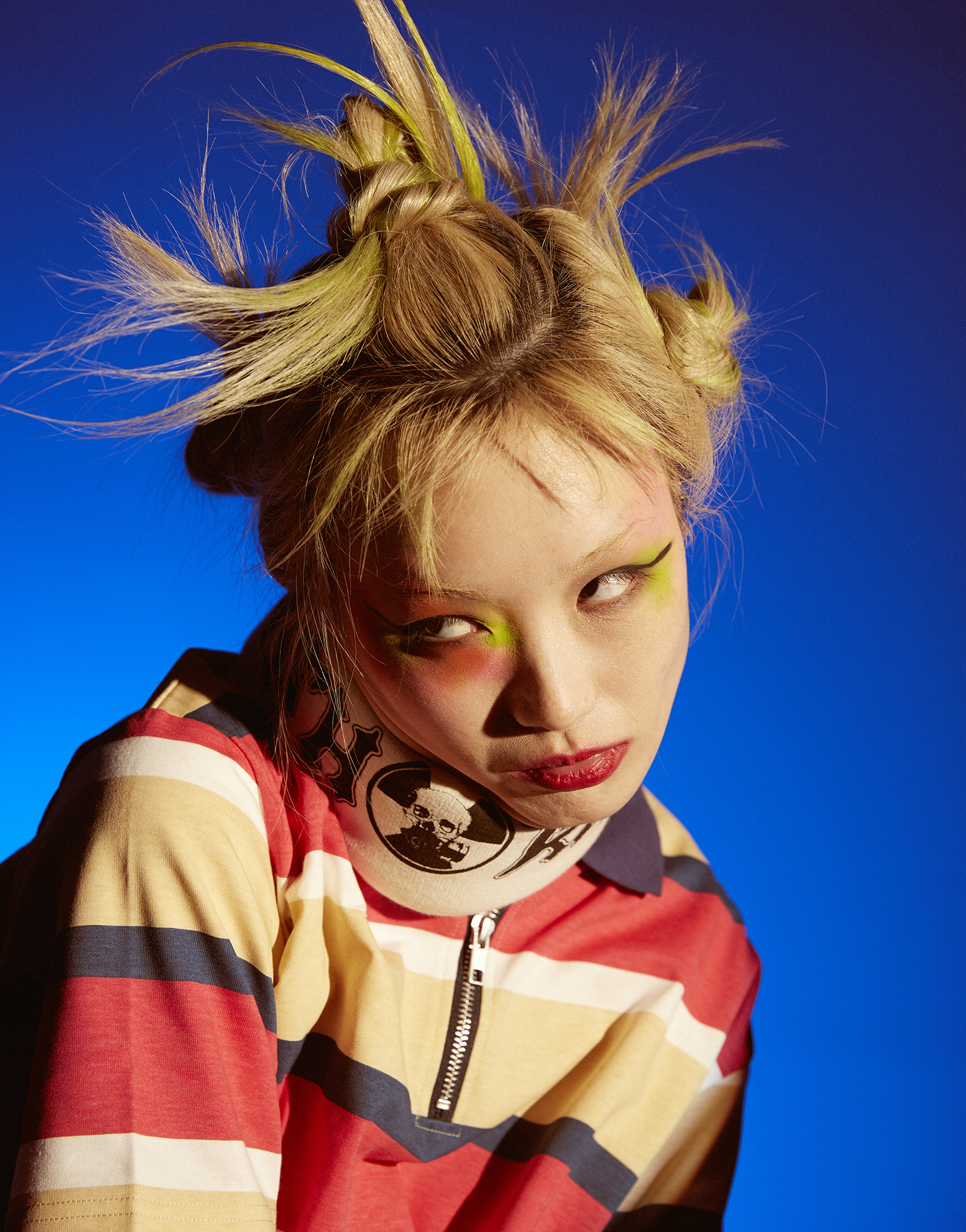 So what's next? Will there be further Supply collections?
There's no master plan, let's put it that way. It's just, like, we go as we go. We'll keep making collections of product and offering brands that hopefully people are down for in Sydney — and now, Melbourne.
Credits
Photography Jesse Lizotte
Styling Charlotte Agnew
Hair Alan White @ M.A.P. using R+Co
Make-up Isabella Schmid
Model Fernanda Ly @ Priscillas
Photography assistant Nick Shaw
Fashion assistant Victoria Wills