this photo series reflects on chioma obiegbu's nigerian upbringing
Photographed by Learon Coleman, it nostalgically centers around her favorite toy, 'cantas' or soda bottle caps.
Photo by Learon Coleman.
"'Cantas' or 'counters' were one thing you knew for sure that would be stumbled across when walking down the street back in Enugu," says 22-year-old Nigerian model, creative director, and health science student Chioma Obiegbu. The cantas in question are made from colorful bottle caps. "Kids used these to learn how to count and create toys or games to substitute for what they could not afford."
To Chioma, cantas have come to embody innovation and child-like wonder that remind her of her upbringing in Nigeria. Now based in Queens, New York, she recently worked with 22-year-old photographer Learon Coleman to create the series 'Cantas, a Nigerian Story,' paying tribute to Nigeria through bottle caps.
The creative duo met over Instagram, where Learon was searching for a model for one of his shoots. From early on the working partnership was a match. "It felt like we were linked to each other's dreams," Learon says. "The moment we collaborated on our first project 'Black Sisterhood,' we knew for certain that our partnership was meant to be," Chioma adds.
Chioma finds her work in both science and the arts to be "very ironic." She's always been interested in visual arts and modeling, but "given the circumstances back home" she was unable to express her artistic talent fully back in Nigeria. When she moved to New York in 2014, she decided to apply to the Miss Nigeria USA 2015 beauty pageant. She was selected and her modeling career began from there, as did her interest in all areas of the creative process.
As a Nigerian creator, Chioma says that she didn't know that her "inability to fit in" would be her greatest advantage in the city. "Being Nigerian comes with a certain type of drive that is instilled in us, which enhances our work ethic and perseverance," she explains. "I definitely think it gives me a different perspective on things, especially living in the U.S. It makes me appreciate my culture even more, so I often incorporate my culture either subtly or boldly with intention of embracing my identity and educating our viewers."
For Learon, being an African-American photographer is "a blessing." Through experiencing emotions and experiences that are unique to the black community, he's inspired to capture moments of power, vulnerability, culture, pain, and happiness. "The excitement of shooting black people motivates me to pick up my camera," he says. "This is not just for myself, but for the people I represent. This is bigger than me."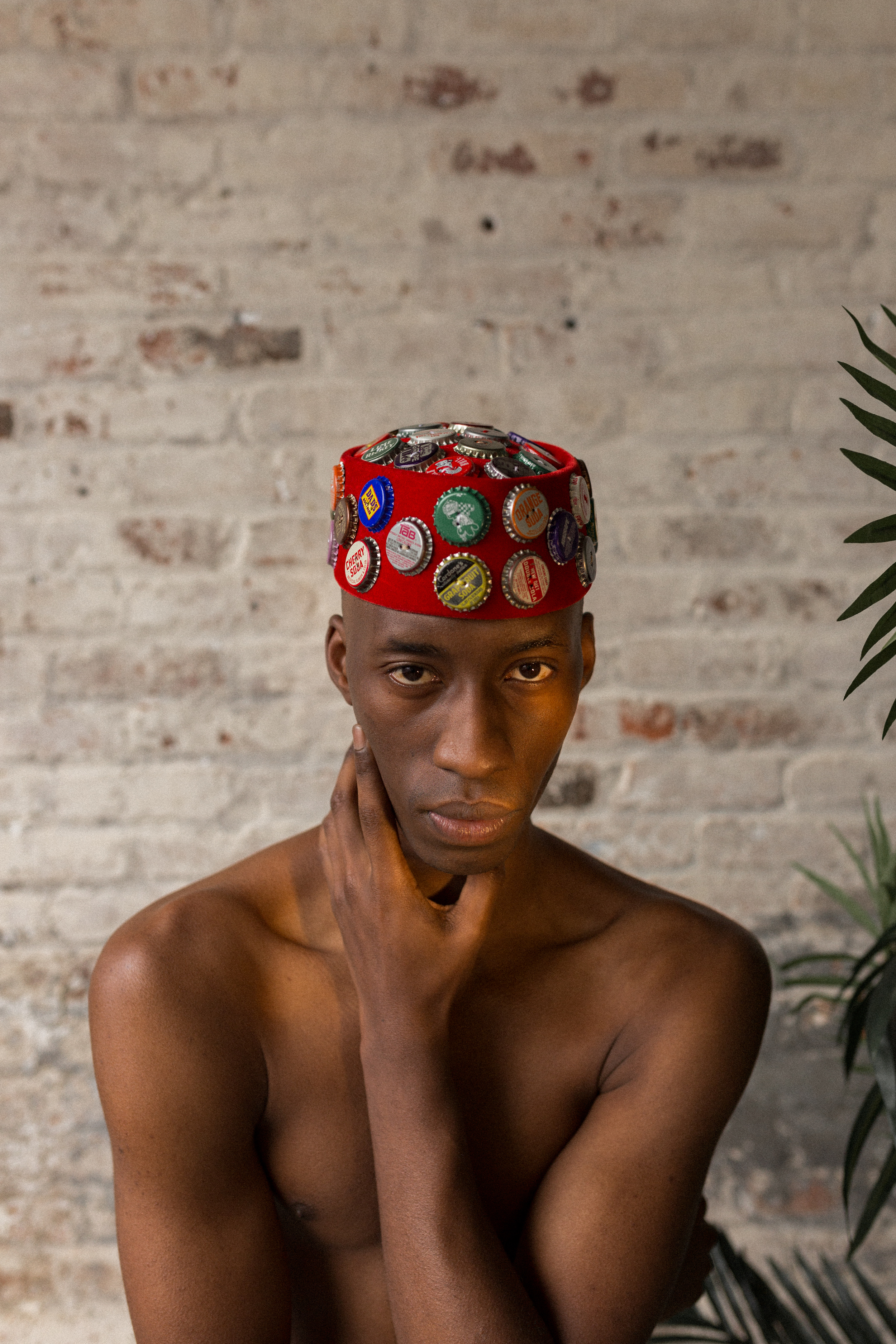 Coming together with a mutual goal of celebrating their communities, 'Cantas, a Nigerian Story' is intended to make the viewer feel nostalgic. "When people look at this series, I want them to feel joy. The joy they felt as a kid, the innocence and freedom a child experiences," Learon says. "I want this to take them back to those playful moments where nothing but happiness is deeply felt."
For Chioma, the concept of play is of extreme value as she believes it's one of the gateways to creativity. This idea was her "fuel" behind the series, and she is often inspired by the imagination of children and their ability to disconnect from reality. She hopes these images will encourage people to observe them with a "free and open mind." Reminding us that: "sometimes, the things that we desire are staring at us right in our faces; all we have to do is look." She also wants people to see value in reinvention and recycling, both environmentally and creatively.
As creative partners, Chioma and Learon are actively looking for ways to celebrate black culture and features. Incorporating the 'cantas' into the hairstyles throughout the series and choosing cornrows, Chioma says, was a way to acknowledge "a black classic protective hairstyle."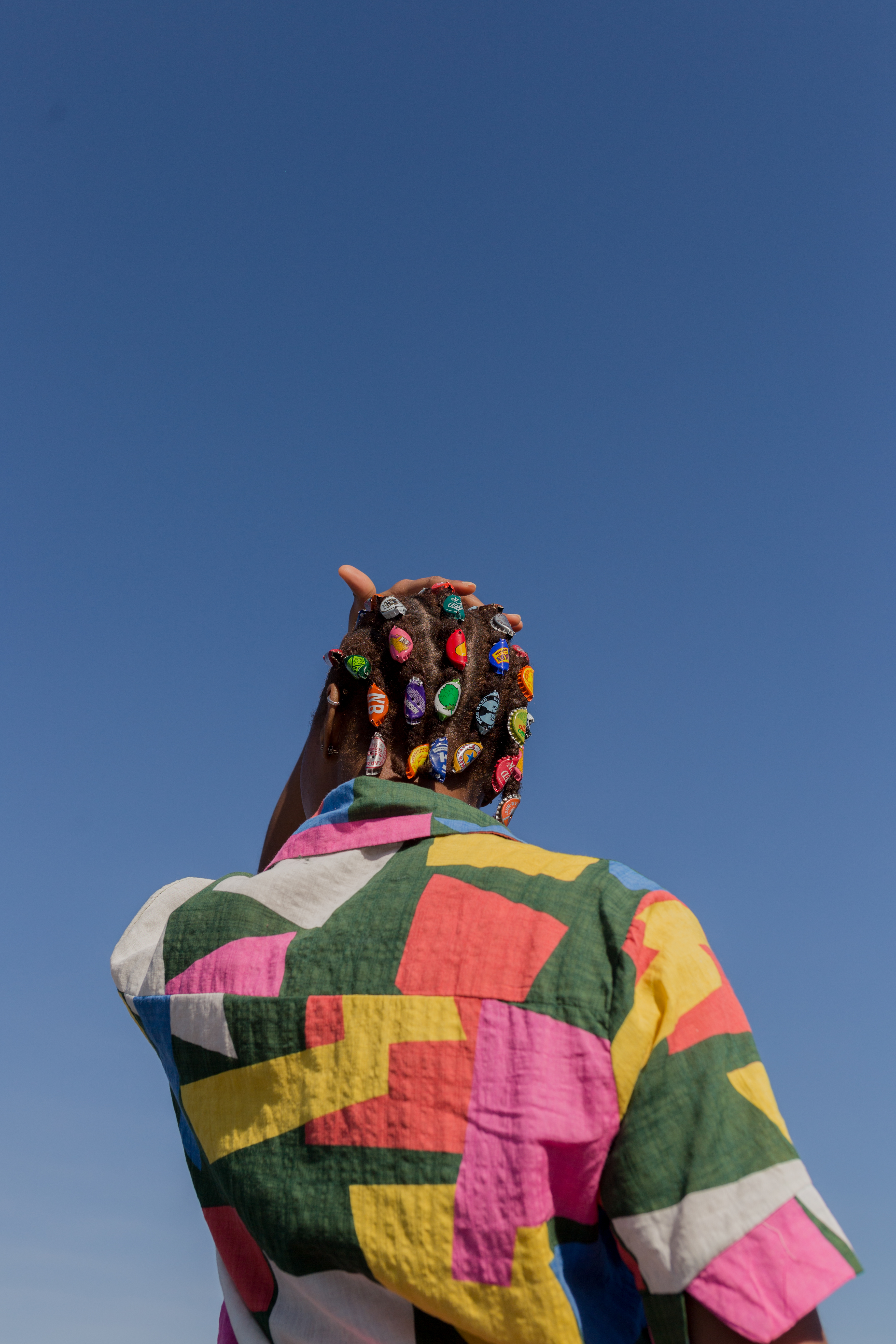 They also work together as scouts and co-founders of Unsigned Models, a platform for freelance models of color worldwide. Through this platform, they hope to raise awareness of the lack of diversity in the industry and provide a safe space for models of color, all shapes, heights and sizes, to feel beautiful in their own bodies. "They do not have to fit into a box to be accepted, they are enough, and they are seen," Chioma says.
Learon and Chioma plan to continue to create work together that is an exploration of culture, using more unconventional items and objects that are reused and easily accessible. And Chioma is not done exploring 'cantas' just yet. They plan, as a team, to exhibit their work through solo exhibitions and photobooks, alongside traveling around the world together "creating and scouting models." Chioma hope to inspire and empower people of color, especially Africans and African-Americans "to grasp their awe-inspiring existence."
Connecting with a shared vision to empower black people around the world, the young creatives will continue to advocate and be the change they want to see in the creative industry. "If someone is simply having a bad day or struggling with self-acceptance, whatever it may be at the time, I want our work to make them feel proud of who they are and where they come from," Learon says.