sir david attenborough is looking for a dj to remix his field recordings
The veteran documentary maker is ready for his Ibiza takeover.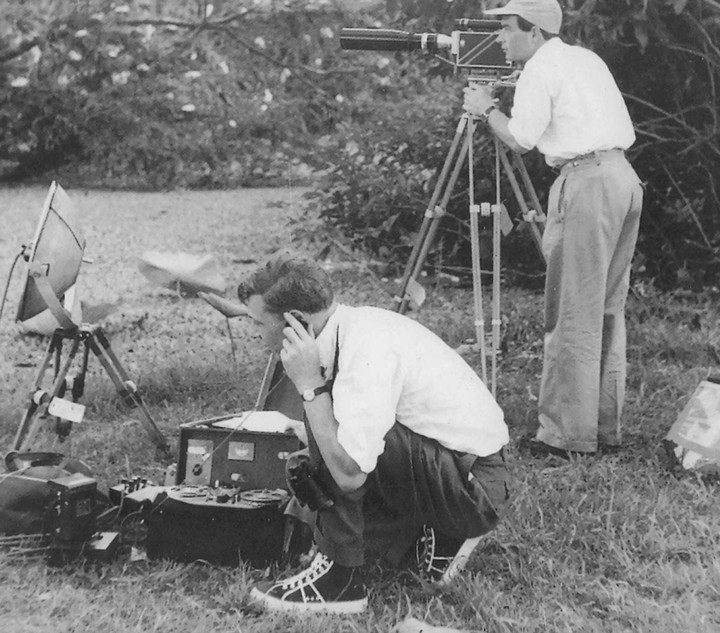 Image courtesy of 'David Attenborough: My Field Recordings from Across the Planet'
Today is his 93rd birthday, so to celebrate in style Sir David Attenborough wants to become the world's next biggest dance act. Attenborough is headed to clubs, y'all. Sort of.
The documentary maker and national (global?) treasure has decided to take his first steps into the world of dance music and he's after a DJ to help. According to the BBC, the natural historian wants to remix a recording of some sacred gamelan music he made in Bali 70 years ago into a club banger. The music, known as Gender Wayang, was recorded while he was filming his 1954 series Zoo Quest.
"The villagers play this concerted music with extraordinary precision and real zest," Sir David said. "So it is haunting music that you hear every night -- or you did in those days, in the villages of Bali."
Sir David told the Beeb that he was hoping that by inviting dance music makers to remix the recording he would open up the world of Indonesian music to a wider audience. So if you've got yourself a Soundcloud and fancy yourself a dance music expert, all you have to do is enter a competition, run in conjunction with Songlines magazine and the PRS Foundation. The entries will be judged by Sir David, as well as panel that includes Cerys Matthews, Ghostpoet, Hannah Peel, Gilles Peterson and Matthew Herbert. They will select six tracks which the public can then vote for, with the winner announced on 1 November 2019. Enter the competition here.
Meanwhile, if you're keen to hear more field recordings that Sir David Attenborough has made throughout his career you're in luck. Thanks to Radio 4 producer Julian May, a collection of Sir David's recordings made up of local sounds and music, Sir David Attenborough: My Field Recordings From Across The Planet, is available to buy and stream now. You can also catch his latest Netflix series, Our Planet, too. What a time to be alive.
Move over Diplo, there's a new dance music king in town. See you in Ibiza this summer, Sir David!