Anok wears blazers Calvin Klein 205W39NYC. Shirt Gucci. Kilt HBA museum spring/summer 17 archive.
Tie Charvet. Belt Underground. Earring (worn throughout) Ambush.
anok yai: "I want to be a role model for dark skinned beauty"
In the space of just one year, Anok Yai has gone from studying biochemistry to becoming one of fashion's most in-demand new faces.
|
06 November 2018, 10:02am
Anok wears blazers Calvin Klein 205W39NYC. Shirt Gucci. Kilt HBA museum spring/summer 17 archive.
Tie Charvet. Belt Underground. Earring (worn throughout) Ambush.
This article originally appeared in i-D's The Superstar Issue, no. 354, Winter 2018.
Anok Yai steps into the lobby of New York's Soho Grand Hotel wearing jeans and sneakers. Despite the hotel's low lighting and her deliberately low-key appearance, her beauty is impossible to ignore. Her skin is luminous, her eyes perfectly almond-shaped, and she's easily 5'10'' in flats. She nestles into the sofa and orders a sparkling water, laughing and joking about everything from her music playlists, (she's a NAO and Weeknd fan), her first time out of the country, (Milan — to open for Prada), and her thwarted plans to go out in New York, ("I tried to go out to clubs when I first got here, but I'm always working"). She's just celebrated her first full year in the industry and has already broken records, bagged a coveted beauty contract and become a favorite of a certain Miuccia Prada. When I ask if her nylon Prada crossbody bag was a gift from the brand, she laughs, "No I bought this! Maybe they'll hook me up soon though!" Anok is relaxed and refreshingly real, despite her newly minted supermodel status.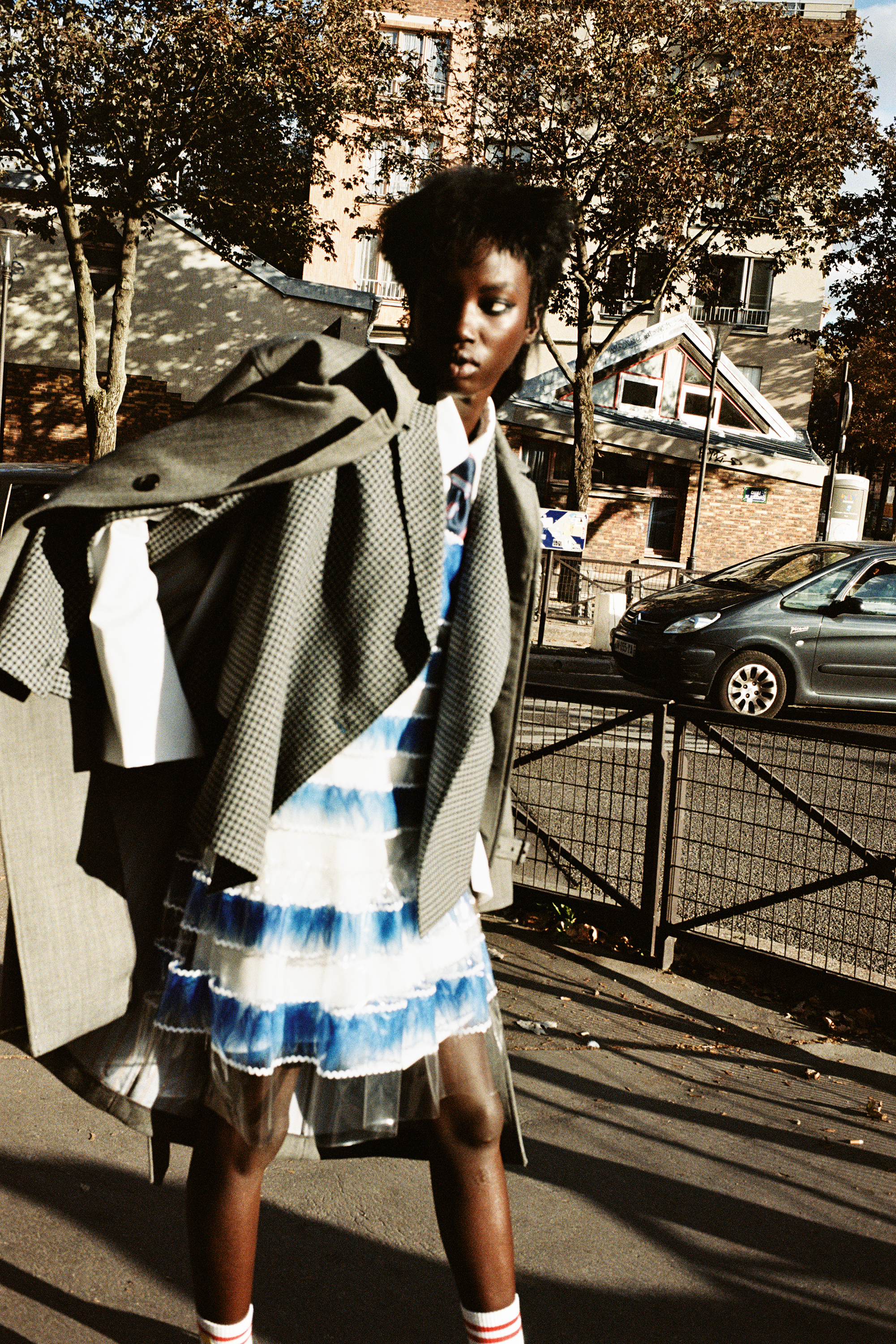 Of Sudanese heritage, Anok was born in Egypt in 1997 and raised in New Hampshire, New England, where her family settled after fleeing the Sudanese genocide. Anok Yai's first encounter with the fashion industry was watching America's Next Top Model with her sister growing up. While she was fascinated by the TV show, it was watching archive clips of iconic British supermodel Naomi Campbell on YouTube that inspired her to want to become a model herself. "I saw how powerful she was and how successful her career had been, and it inspired me to want to be like her," she recalls. While modeling was always something Anok thought she would like to do in the future, she had to put her dreams on hold. "When my family came to America, they worked 16 hours a day just to get us to school. I just knew I had to work hard," she says. "My family were poor. We were in government housing for a while before my family managed to get their own apartment." So a shy Anok kept her head in her books and studied biochemistry at Plymouth State University, aligning herself with her father's wishes to become a doctor. "He drilled into me every day that it was what I would do," she says. "He made me read the dictionary at night in kindergarten. He'd have me do spelling tests and define the words and then he would buy me a bunch of maths and science textbooks."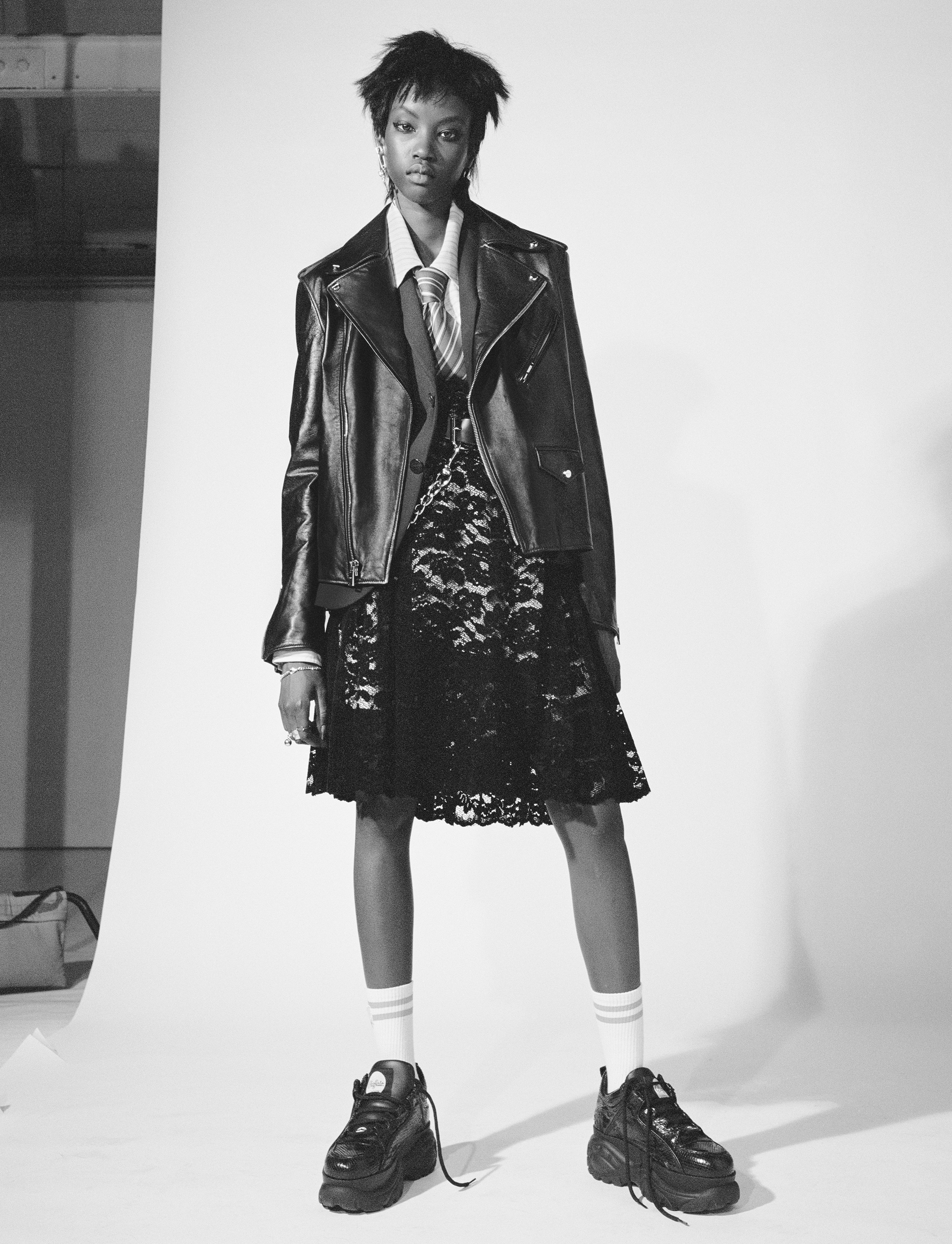 Fate had other plans for Anok, and at the annual Homecoming concert for Howard University in Washington, D.C., her future changed forever. Anok was spotted by street-style photographer Steve Hall, of Instagram account the @thesunk, who took her photograph and posted it to his Instagram account with the caption 'Discovered a beauty'. "As he took my photo he said 'I think this is going to go viral'," Anok recalls. "But I didn't think any more of it. I just gave him my Instagram handle and went about my day." The next evening her phone started to "blow up" with notifications. "I started with 100 followers and suddenly I had 30,000. The next day I had 80,000! Then I started getting calls from modeling agencies." Amongst them was NEXT Model Management's President Kyle Hagler, who was sent her picture by a friend. "I just knew I had to meet her and sign her," Kyle says. "When I met her in person she became even more compelling, her personal story and journey, her drive, her infectious personality. In fashion, we are still selling beauty and style, but the ultimate thing that we are selling to the world is the idea and importance of self actualization and complete understanding of self. Anok is representative of those things and so much more."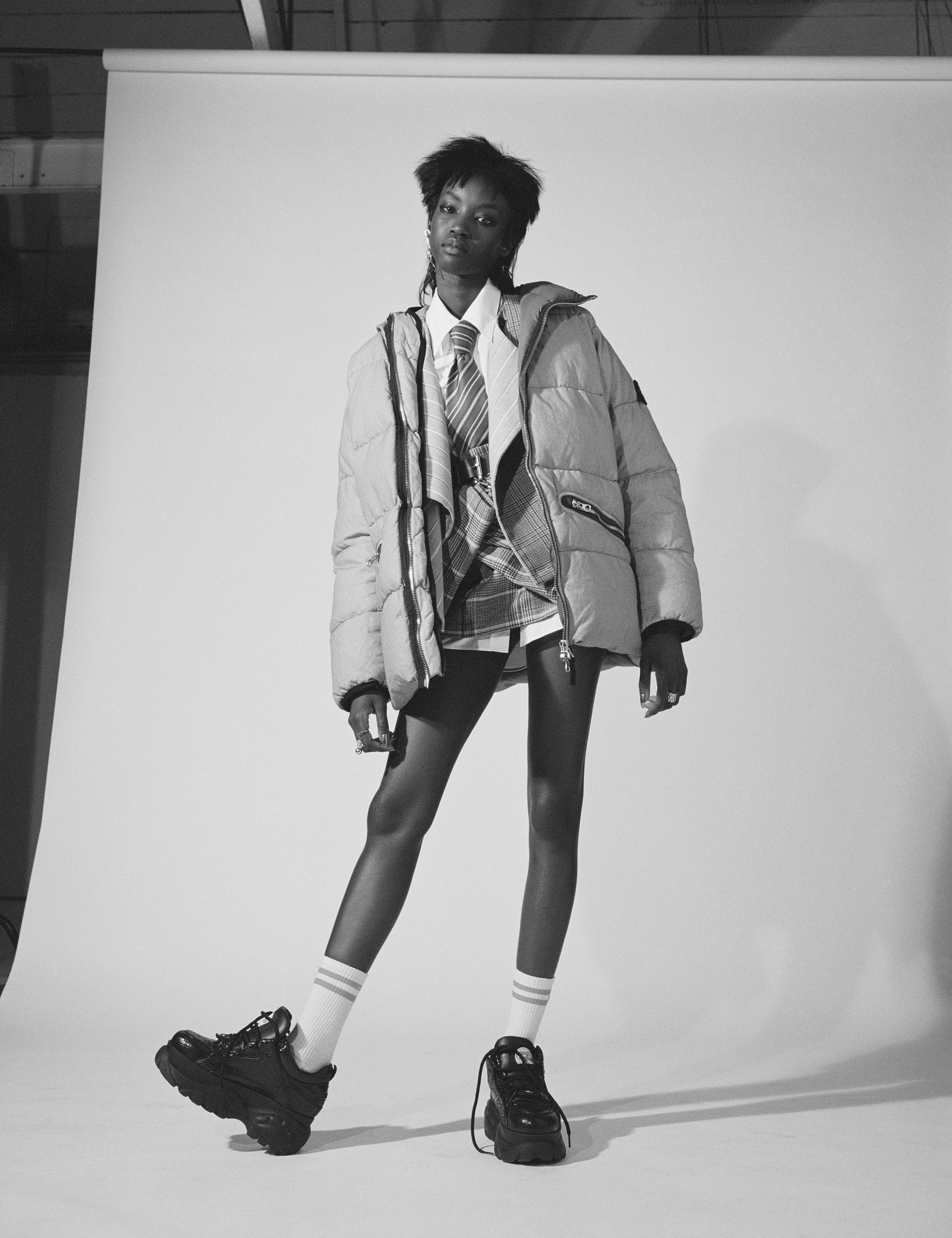 On signing with NEXT, Anok's career quickly went stratospheric. Less than six months later she had signed a global exclusive with Prada and was making fashion history as the second black model ever to open a Prada show. "When they told me I was opening Prada, me and my sister just started screaming," she recalls. "We were like, 'Are you crazy?!' I was so proud. I had only planned to give modeling six months, I was ready to go back to school." It was a milestone moment not only for her career but for the fashion industry too. Prada had previously been called out for its lack of diversity on the catwalk, with no models of color walking between Naomi Campbell in 1997 and Jourdan Dunn in 2008. Greater representation in fashion and beauty is something Anok is determined to fight for. "I want to be a role model, I want to make dark-skinned beauty an everyday thing. I don't want to be otherworldly, I want it to be the norm."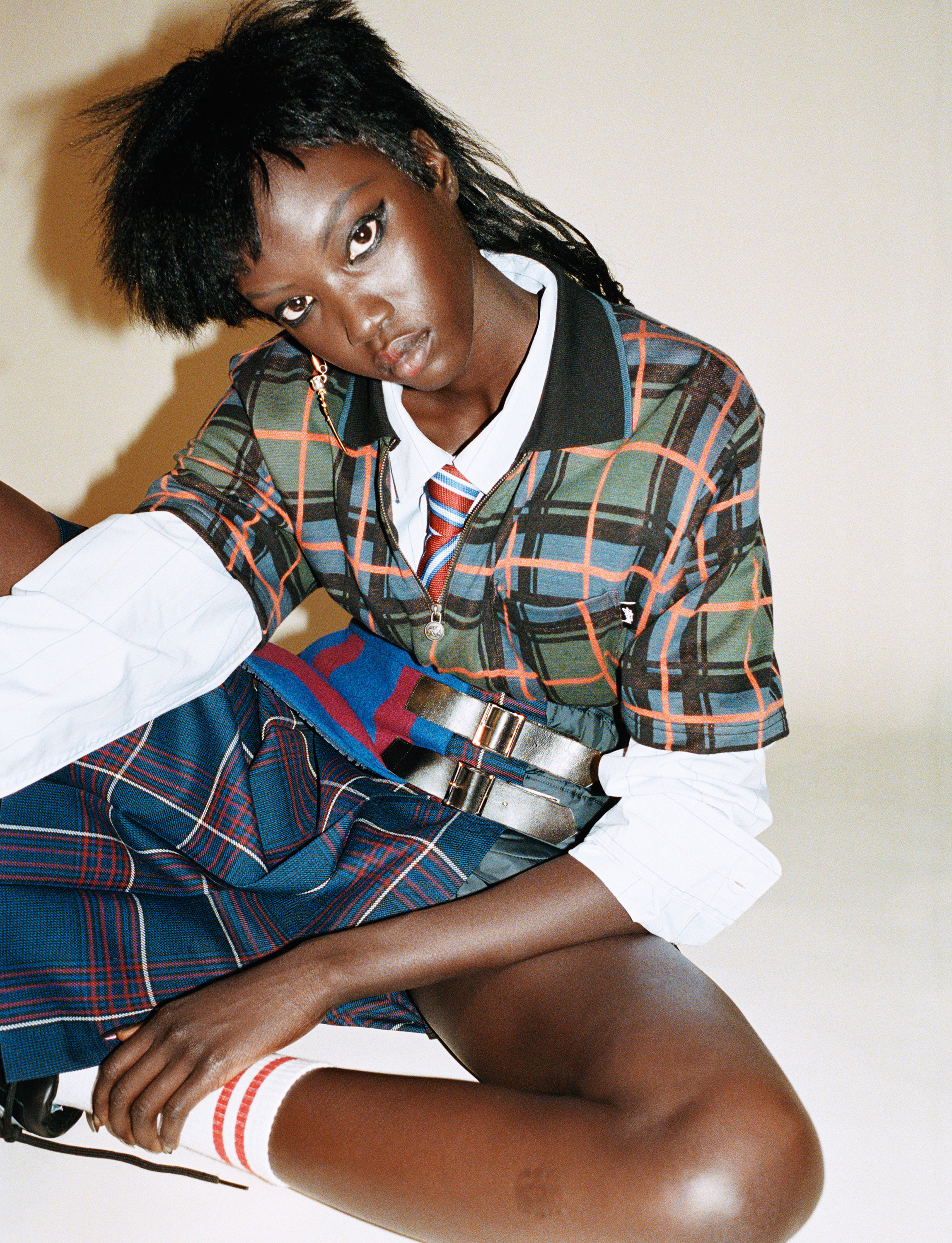 Signing as an ambassador for Estée Lauder earlier this year -- a lucrative beauty contract being the gold medal of modeling -- she's on track to make those dreams a reality. "To be a woman of color representing an iconic brand that has continuously been at the forefront of beauty is an honor," Anok said of her appointment. "Anok is joining fellow supermodels Gigi Hadid, Karlie Kloss and Kendall Jenner, but it is working alongside Puerto Rican supermodel and fellow Estée Lauder ambassador, Joan Smalls, that has impacted her the most. "Seeing Joan Smalls included as a face inspired me, and now knowing I can work with her and with the entire Estée Lauder team is surreal."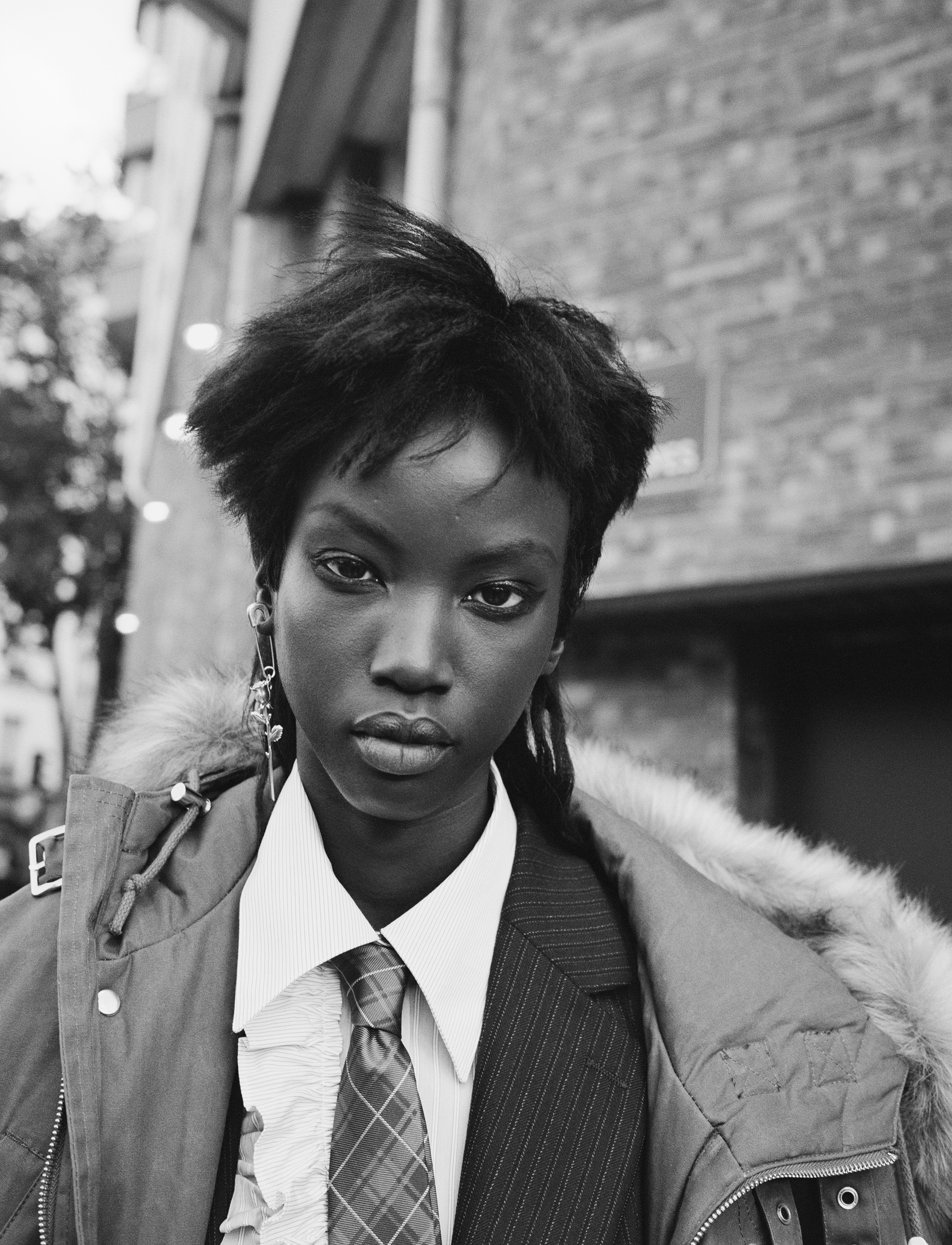 Temporarily putting her studies on hold, Anok has relocated to New York City and is trying to adjust to her new lifestyle of flying around the world for shoots and fashion weeks. At the spring/summer 19 fashion weeks, she walked sixteen shows including Prada, Miu Miu, Saint Laurent, Chanel and Louis Vuitton. "I am just so tired these days, I barely go out!" she says of the jet lag. "I haven't even had time to furnish my apartment." Together with fellow models and i-D cover stars Adut Akech and Adesuwa Aighewi, Anok finds herself part of a new wave of supermodels championing a more diverse representation of beauty in the fashion industry and beyond. "I'm extremely dark compared to your average model, so hopefully Estée Lauder and Prada putting me in the spotlight will show other people that their dark skin is beautiful too," she says. "Before I started modeling, I had barely left New England, but now I have the opportunity to represent a new kind of beauty. There are so many girls and boys who don't see themselves as being accepted in society because they don't see themselves in the media. I want to show people their dark skin is beautiful."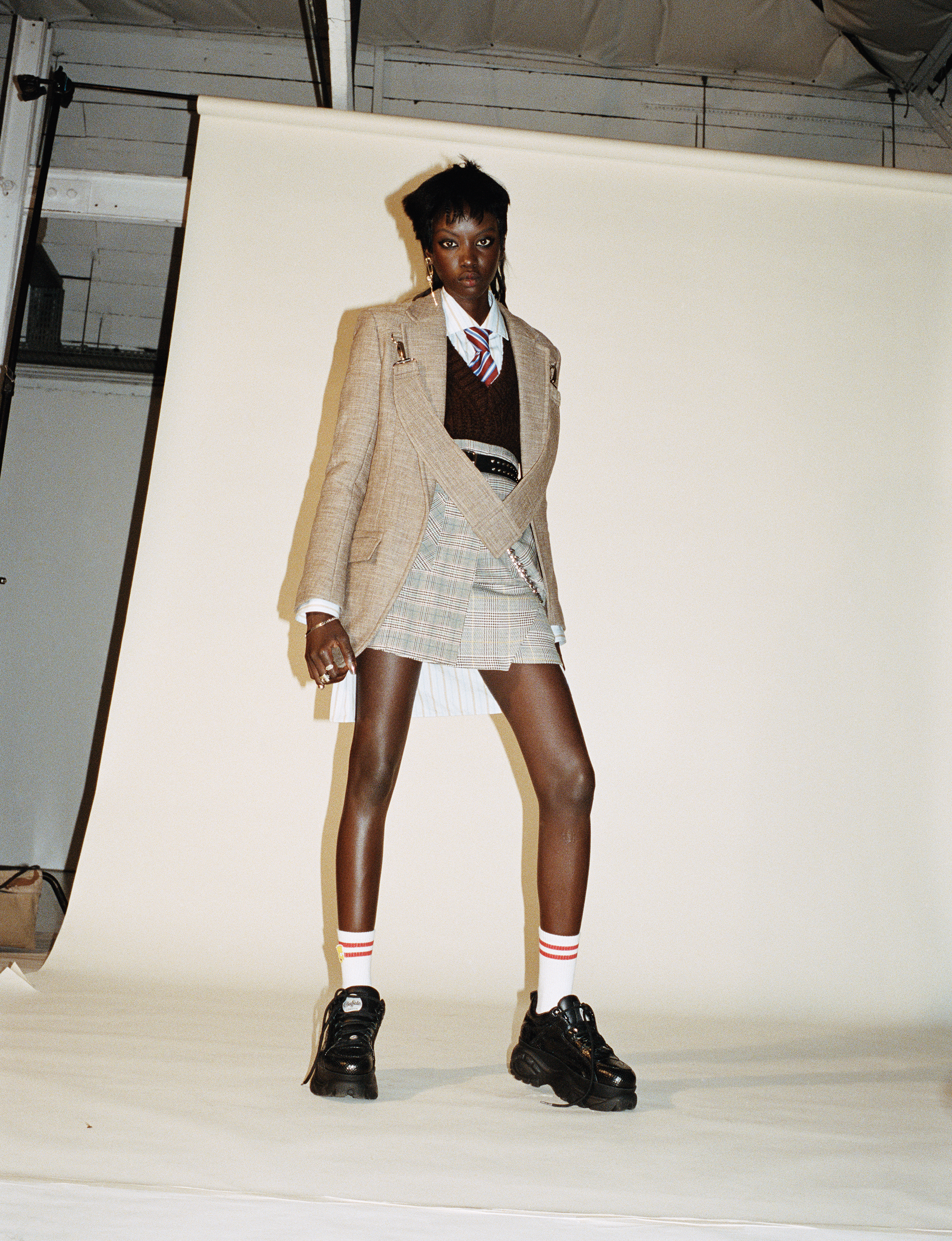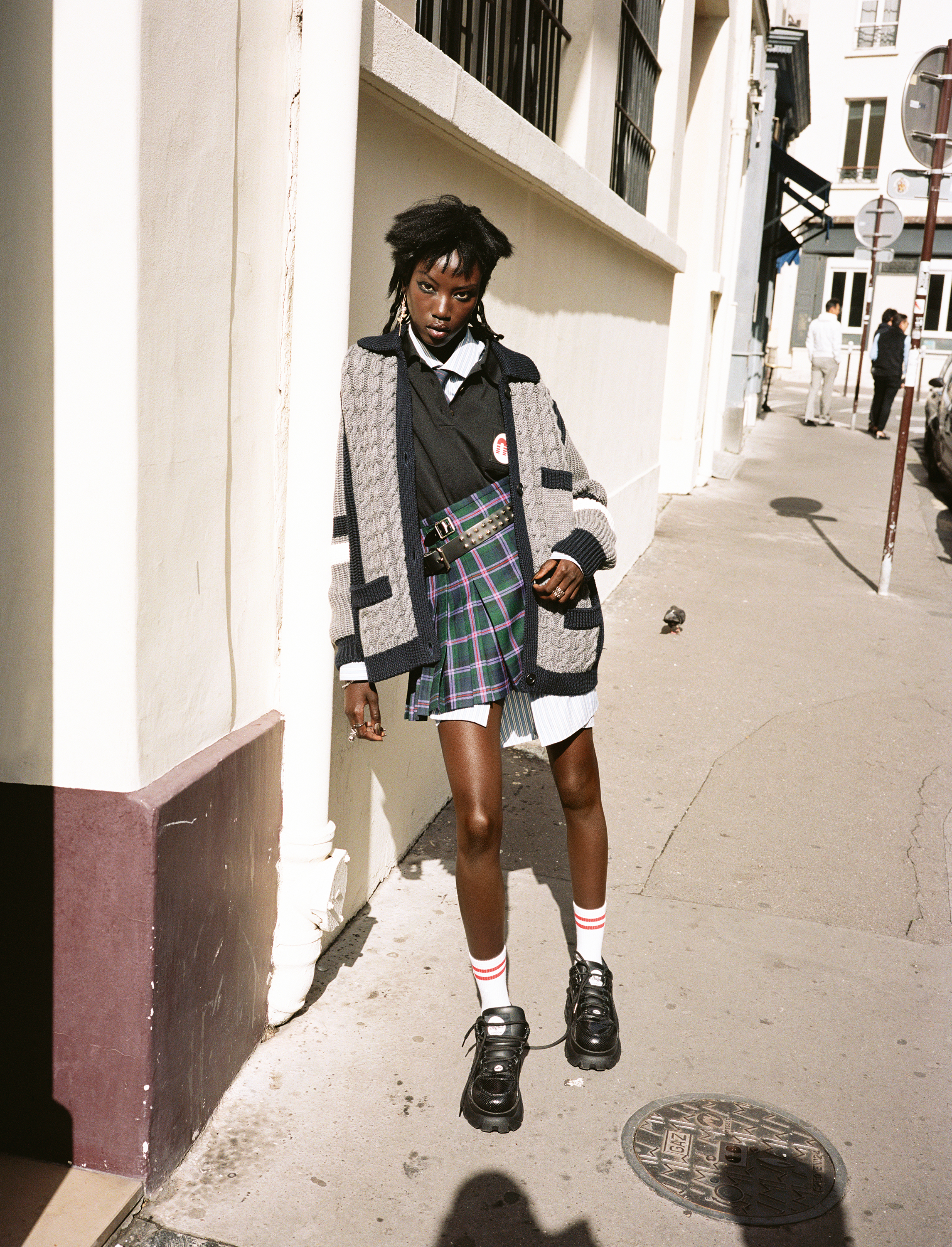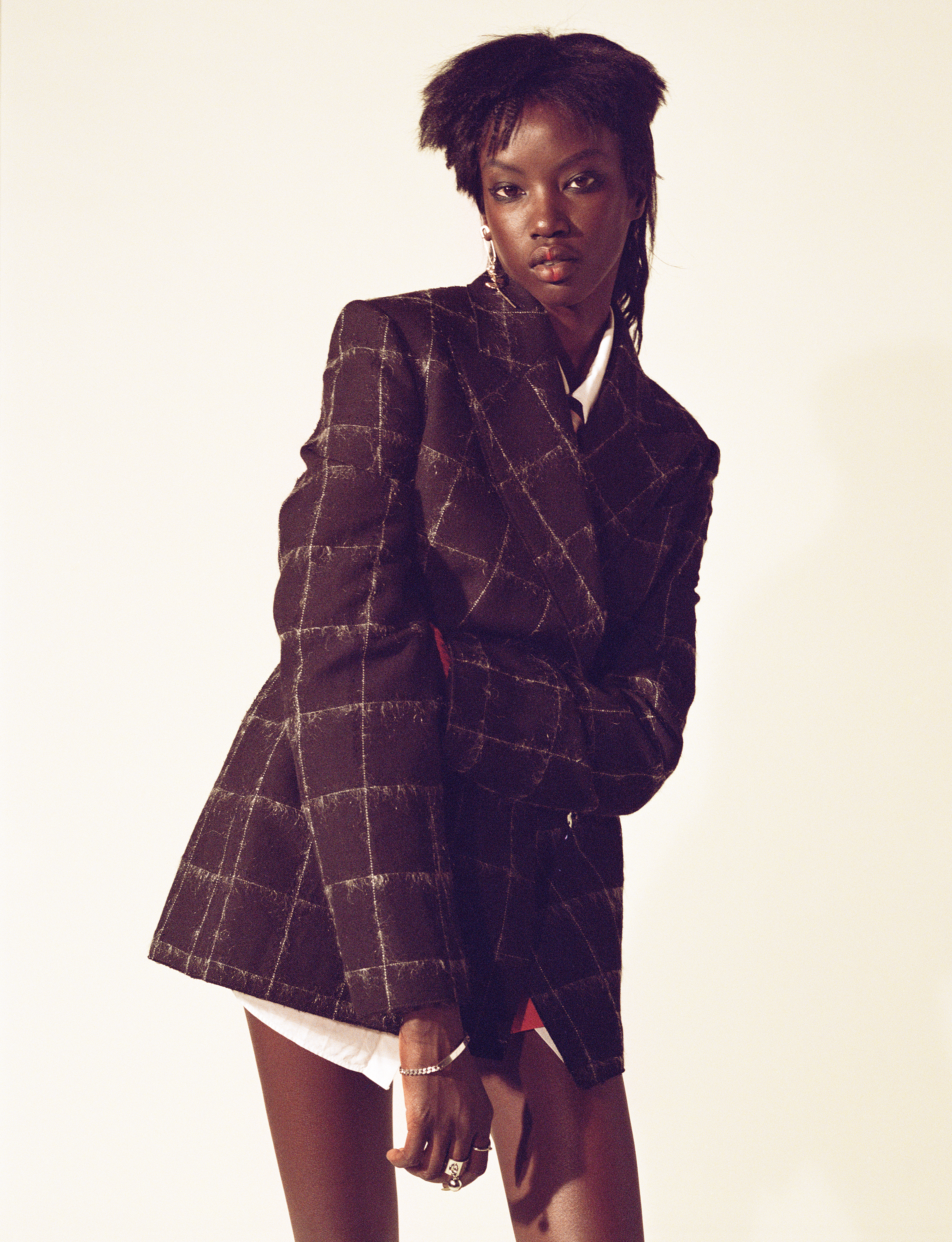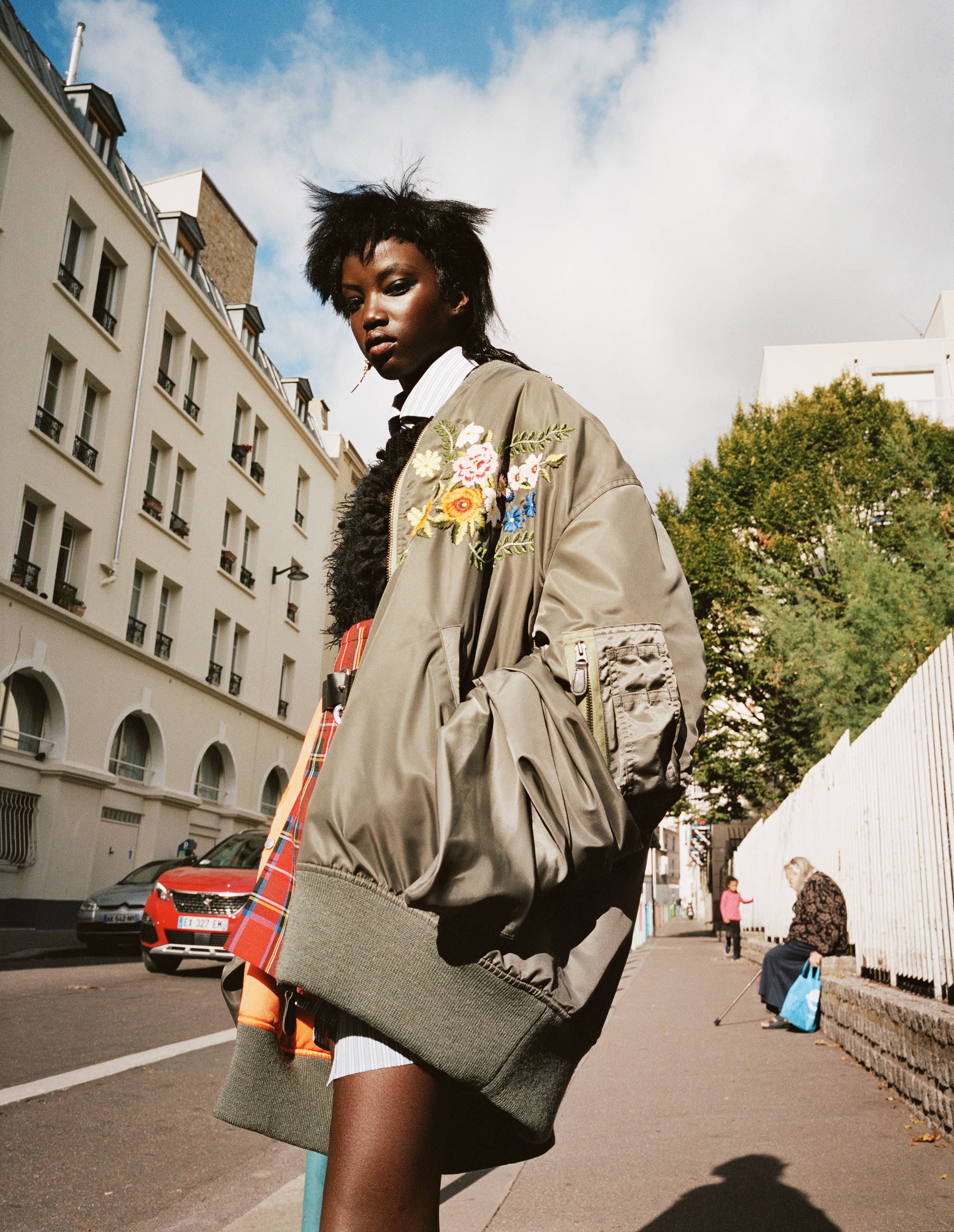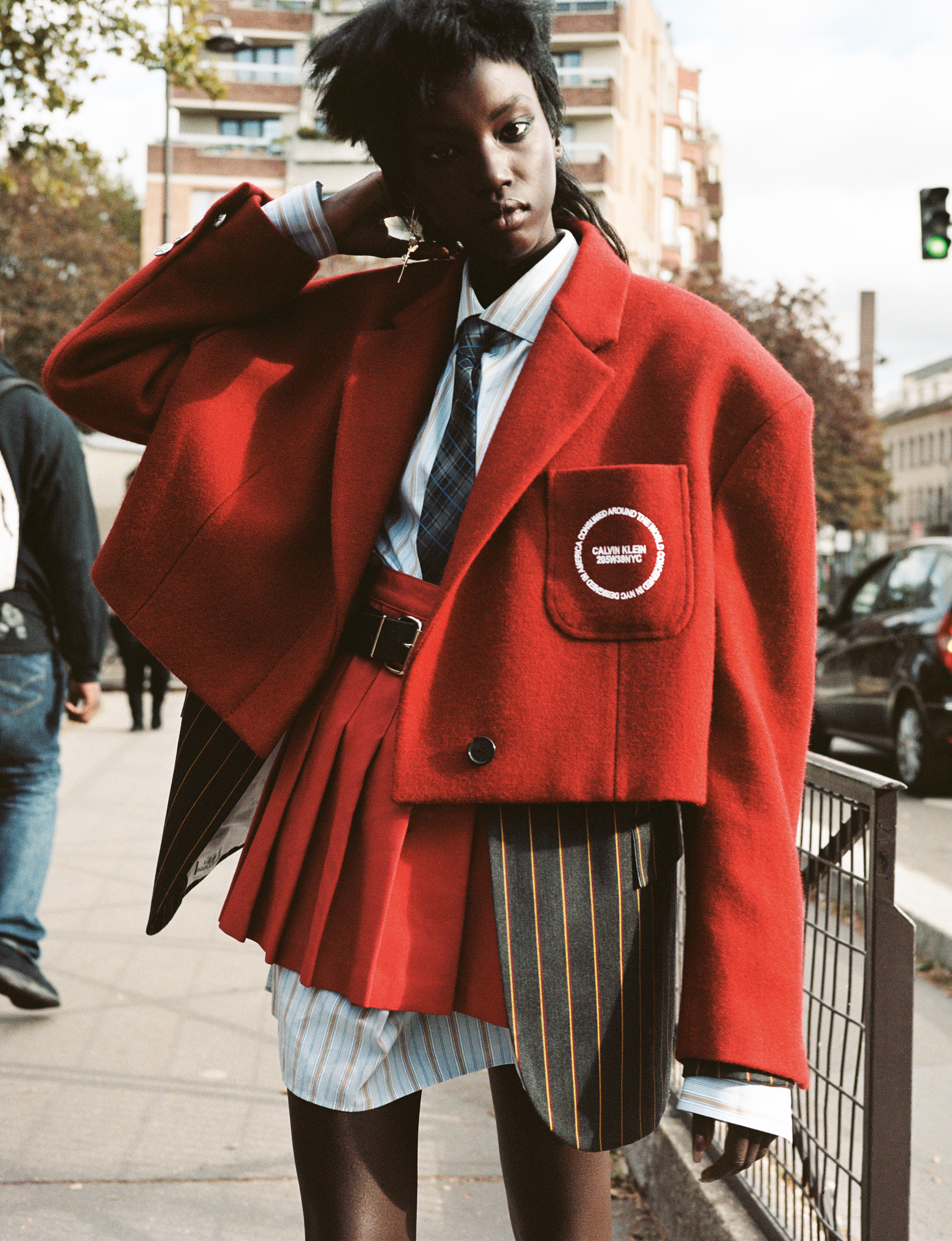 Credits
---
Photography Angelo Pennetta
Styling Carlos Nazario
Hair Cyndia Harvey at Streeters. Make-up Susie Sobol at Julian Watson Agency. Nail technician Anatole Rainey at Premier. Photography assistance Jack Day and Pablo Freda. Styling assistance Alain Lucas. Hair assistance Pal Berdahl. Make-up assistance Shannon Rodriguez and Marijana Zivanovic. Production Yulia Meldzikhova at Art Partner. casting midland agency. Model Anok Yai at Next.
This article originally appeared on i-D UK.
Tagged: