hero of the week: the women striking at yarl's wood detention centre
Women at the facility have been on hunger strike for a month, protesting their 'indefinite' detention (which is illegal in all other European countries) and "inhumane conditions", supported by protesters across the UK.
Hero: The women asylum seekers detained indefinitely at Yarl's Wood Immigration Removal Centre in Bedfordshire. They are detained pending a decision on their immigration status, with the government chartering secret flights to deport those who are refused asylum.

What they did: On 26 February, after a three-day hunger strike was not initially recognised by the UK Government, 120 of the women detained at Yarl's Wood announced they would "cease to participate in detention" from then on. Their protest includes going on hunger strike, striking from working for the detention centre, and boycotting its facilities.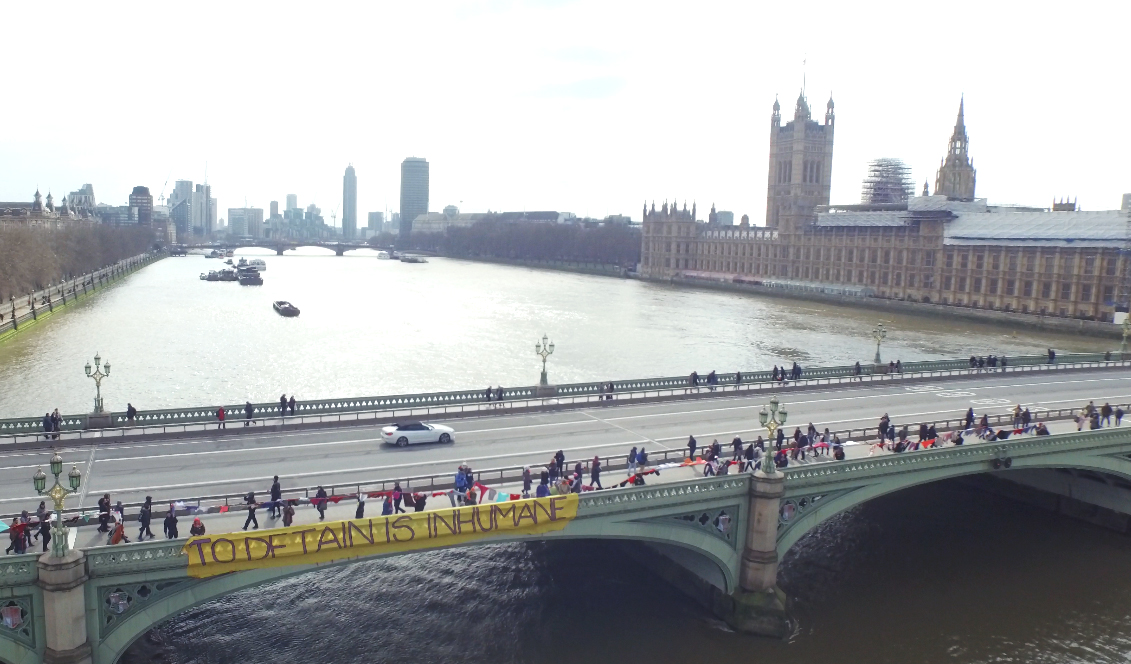 Tell me more: Yarl's Wood is notorious. In 2009, 30 women detainees went on hunger strike to protest "poor conditions", and the medical care of two Ugandan women on hunger strike was criticised by a HM Prisons Inspector, and described by local MP Alistair Burt as "beyond comprehension and decency".
An undercover Channel 4 documentary, filmed in 2015, revealed Yarl's Wood staff discussing the extent of self-harm by detainees. "They're all slashing their wrists apparently. Let them slash their wrists," one officer can be heard saying. When another asks why they are doing it, the first voice says, "It's attention seeking." Along with footage of a stairwell at the centre, an officer says, "We've had two or three jump off here." One broke her back. Elsewhere in the documentary, staff were recorded calling detainees, "black bitch", "animals", "beasties" and "evil".
Yvette Cooper MP (then Shadow Home Secretary) called (then Home Secretary) Theresa May MP's failure to show up to the House of Commons to answer urgent questions following the broadcast a "disgrace". Cooper told the MPs who did attend that, "There is no point in ministers pretending to be shocked at news of abuse. This is not news... This is state-sanctioned abuse of women on the Home Secretary's watch and it needs to end now."
Six allegations of sexual assault at Yarl's Wood were made between 2013 and 2016. Responding to a Freedom Of Information request by the Independent, the Home Office refused to reveal whether women detainees at the centre had been sexually assaulted or raped. The reason given for the refusal was that, "disclosure would, or would be likely to, prejudice the commercial interests" of the people running Yarl's Wood.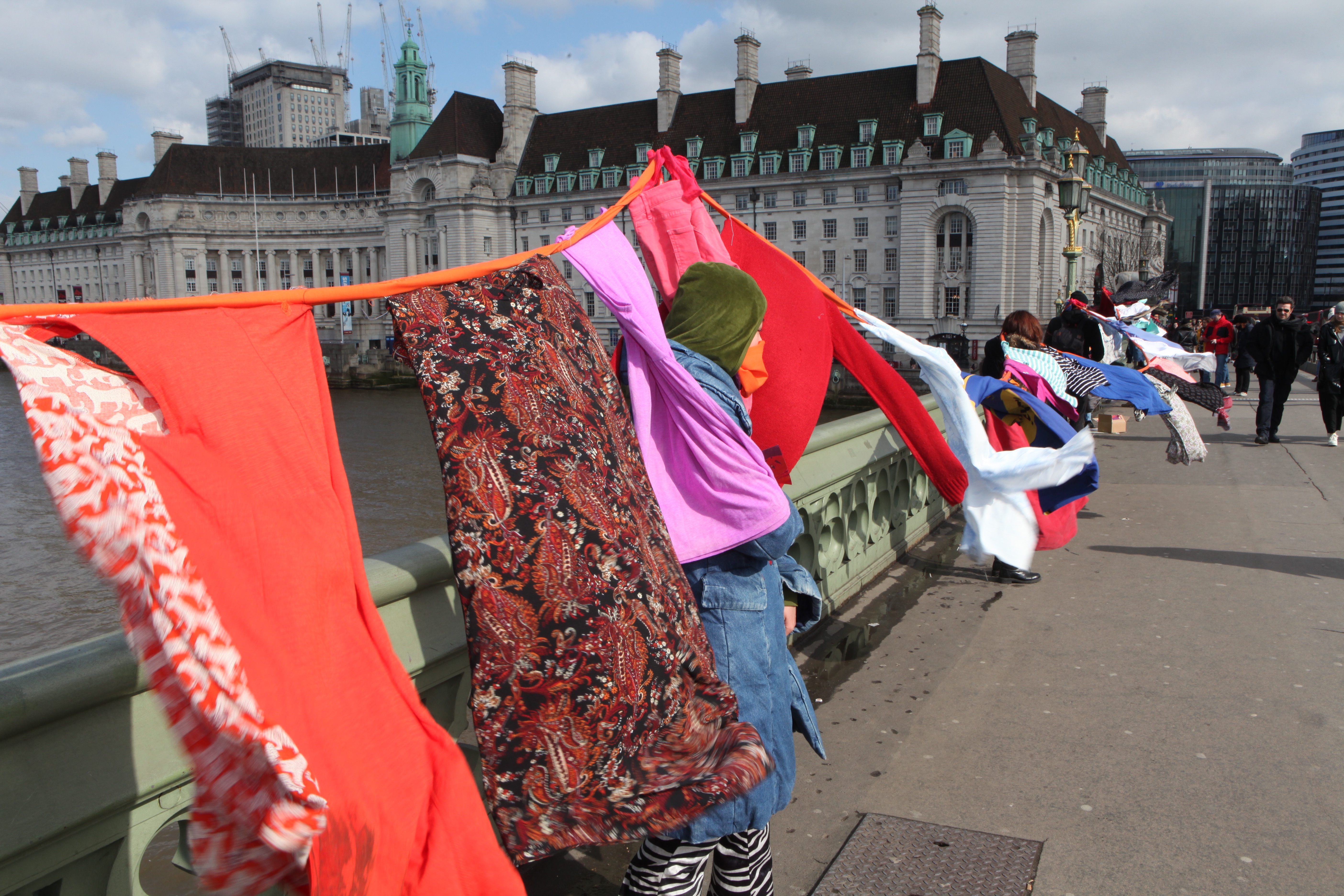 Why it matters: Because it is pretty wild that a detention centre like Yarl's Wood even exists in the UK, let alone one that has had so many worrying issues both reported and actually documented. When UN Human Rights inspector, and Special Rapporteur on Violence against Women, Rashida Manjoo, came to the UK on a fact-finding mission in 2014 -- despite having a visit to Yarl's Wood approved by the Prisons Inspectorate (and a staff member going with her) -- the Home Office stepped in to deny her access. Manjoo described the incident as "disturbing", adding that, "if there was nothing to hide I should have been given access".
The women detained at Yarl's Wood have not been charged with any crime. They are awaiting a decision on their asylum status, and have been detained indefinitely (sometimes for months, and even years) while they wait. Detaining people indefinitely in this way is illegal in every other European country, and is opposed by the Labour party, among others.
For comparison, note that suspected criminals can only be detained by Police in the UK for up to 24 hours (or 36 or 96 -- on application -- for serious crimes like murder) before they have to be charged or released. Even people arrested under the Terrorism Act can only be held without charge for up to 14 days.
The striking women have 15 demands, including "an end to indefinite detention and a return to the original plan of the 28 day limit… an end to charter flights and the snatching of people from their beds in the night and herding them like animals," and a request that the mental health nurse "stop operating as an extension of the Home Office asking people such questions as, 'Did you know you were going to stay in the UK when you entered?'"
What effect is it having: Since the hunger strike (a peaceful but dangerous form of protest) began, supporters of the women and activists who want to see the end of detention centres like Yarl's Wood in the UK have demonstrated in Liverpool, Manchester, London, Leeds, Glasgow, Bristol and at the centre itself.
An attempt to deport one of the strikers was halted at the last minute following efforts by SOAS Detainee Support, supported by Shadow Home Secretary Diane Abbott MP and legal work carried out by her team.
The hunger strike came to an end on Wednesday after one month. "Even though the hunger strike is now over, we are still hungry for our freedom and justice," a statement by the women reads. "We will continue to protest and fight for our human rights, and will not participate in our own detention." To find out how you can help, check out our International Women's Day guide about what you can do to support refugee women.
Special mention: The brave whistleblowers (including this fashion trend forecaster!) and journalists working to expose the shady tactics of "cyberwarfare" company Cambridge Analytica. The company allegedly mined Facebook user data to build psychological profiles of people and target them to vote for Trump in the US and Brexit in the UK, as well as election campaigns in over 200 other countries.