this is what happened when cardi b met beyoncé
And everything else we learned from a new interview.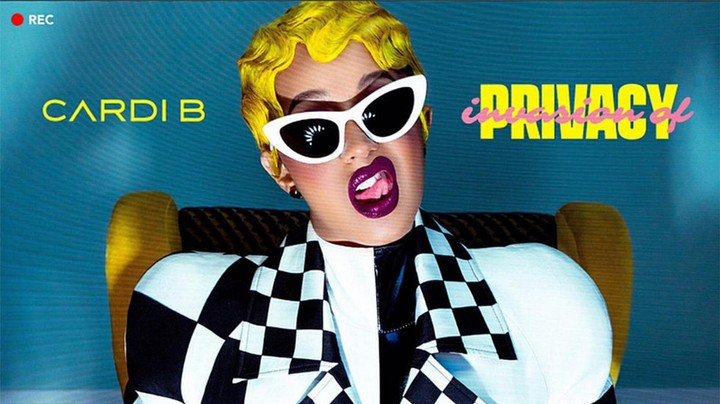 Cardi B's choice of words has always been just as important as her rhymes or her outlandish outfits, as fans know from her multiple Instagram monologues, and we're reminded once again in a new interview with GQ. In the piece, the newly minted icon seemingly leaves no topic untouched, from her incredibly engineered figure, to her love of history (yes, really), to rumours that she's part of a gang. Here are our latest learnings.

Cardi can name every president
Cardi's better equipped than most to diss Donald Trump, because she has extensive knowledge on all the US presidents. Yes, all of them. She starts the interview with a speech on the varied accomplishments of Roosevelt, before demonstrating tremendous grasp of what all the other ones achieved too ("Buchanan is the only president that was a bachelor" is a choice quote). "I love government. I'm obsessed with presidents. I'm obsessed to know how the system works."
She doesn't want young people joining gangs
"Stripping...changed my life. When I was a stripper, I didn't give a fuck about gangs, because I was so focused on making money," she says, after revealing that, yes, she was a Blood when she was a teenager. Cardi explains that when you join a gang, it's not something you can leave, even if you're not actively a part of it any more. ""Yeah, it's like saying you're a Libra. When I was younger, I used to go very hard. As I got older… you can do your own thing, but you always got to check in with your set," she concludes.
Her butt injections cost only $800
And she got them in a basement in Queens, after her than boyfriend cheated on her with a woman with a "fat, big ass." There you go. She also noticed that her fellow strippers with a rounder backside were making more money than her, which makes a lot of financial sense. Less sensible is getting something injected into your bottom by a woman in a basement -- apparently she's in prison now after one of her clients died.
She was a fragile child
Yes, hard to believe, but the rap goddess had really bad asthma growing up. "My mom used to cry a lot because she used to be scared that I would fall asleep and die of an asthma attack," she says of her early years, which sounds horrible for the young Belcalis. In even worse news, her mom also didn't let her go to parties.
When she met Beyoncé
"I wanted to shit on myself." Truly, a woman of the people.
This article originally appeared on i-D US.