dizzy fae's new video is about her first time falling for a woman
The Minnesota musician talks L-O-V-E and living her truth.
Photography Rachel Day
Love is a seemingly inexhaustible topic for artists of all kinds, and the same has proved true for Dizzy Fae. Her new mixtape, Free Form, chronicles the self-discovery you only find in loving someone else. In particular, the songs Her and Indica, which she's threaded together into one video you can watch here, tell of how she fell in love with a woman. Her is the first burst of realisation that you're in love, while Indica follows how Dizzy finds herself again. It's something we can all, hopefully, relate too, although few of us will know what it is to have as great hair as Dizzy (which she does herself -- follow her for documentation of her incredible skills).
Dizzy phoned us from Minnesota to talk about touring with Lizzo, the perils of playing trumpet at home, and the feelings that went into Free Form.
How are you Dizzy?
I'm pretty good, I'm enjoying the sun! I'm in Minnesota, we only get the sun for one season. I was just talking to my homie Jorja Smith and her band, and they were telling me how London especially isn't sunny!
So, Free Form is your first mixtape.
Yeah, this is my first mixtape! I made my first song when I was 16, called Color Me Bad. I was in high school when that happened, and it built from there. I trained in opera for four years, and that really helped me develop my voice, realise what kind of voice I have and discover the direction I wanted to go in.
Your voice is the focal point of the mixtape.
This mixtape shows a lot of growth in my identity. When I went on tour with Lizzo last year, it was sick. What was nice about being on that tour is that I really focussed on how I wanted the audience to feel, and how I wanted them to move. Afterwards, I erased everything I was making and started afresh. I was so inspired and made a lot of those songs in a two month period. I'm a really high energy person, so I know I need to transpose that into whatever I'm making, so that when I perform, I'm exactly who I am! It's very experimental, and that's why it's called Free Form. It's about understanding my identity.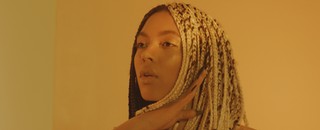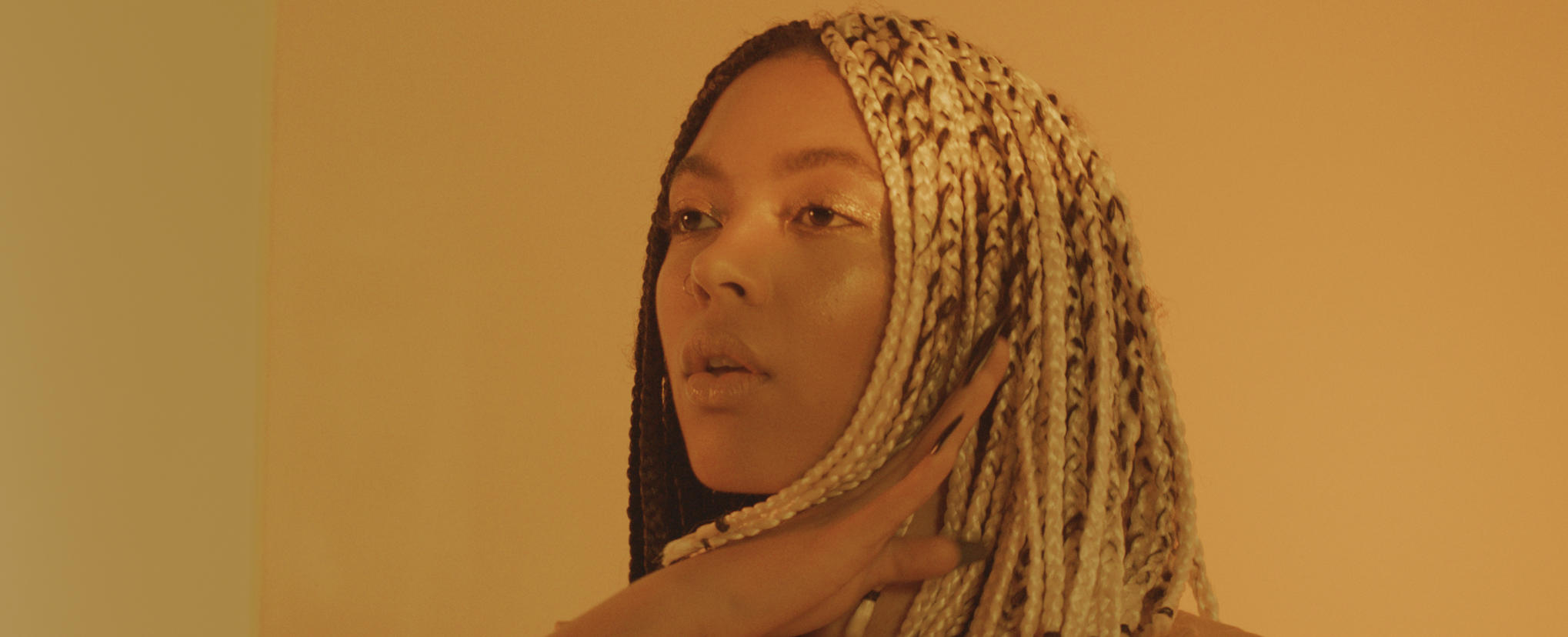 Tell us about your two-tone hair in the video for Her/Indica.
Did you like it? I braid my own hair. I take hours and hours, really sculpting out my hair, like an art form. That took about a day.
What is the split video about? It has a very serene and self-possessed mood.
The music video is about my first experience falling for a woman. And it expresses this familiar yet unfamiliar feeling, and understanding love is a journey. And that journey is mad vulnerable, especially when it's intimate, but you can't separate it from knowing yourself. Her and Indica are two completely different songs with the same depth, and it's really beautiful to collide these two experiences. I really want people to see that you can love someone and still know yourself. That's what it's like going from Her to Indica. Her is like, 'Wow, I think I'm in love with this woman, there's so many experiences,' and Indica became, 'Okay, this is the backbone of things, I know who I am.' It's about the vulnerability of saying, 'I want to feel wanted.' It makes you vulnerable, that regardless of who you are, you want to feel wanted.
Love is surrender!
It takes so much courage to fall in love! So much! My first experience with a woman was very experimental for her, but for me, it was on.
Who are some of the other artists who've inspired you by living their truth?
I think I'm inspired by the people I've met and made a connection with. Jorja Smith's so kind. She's just so real, and we're the same age. She's so genuine and true to herself, and you can see that on stage. I think it's everyone I'm surrounded by -- people who are true to themselves.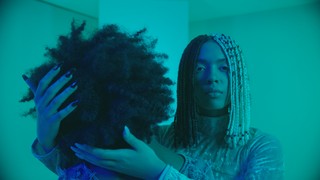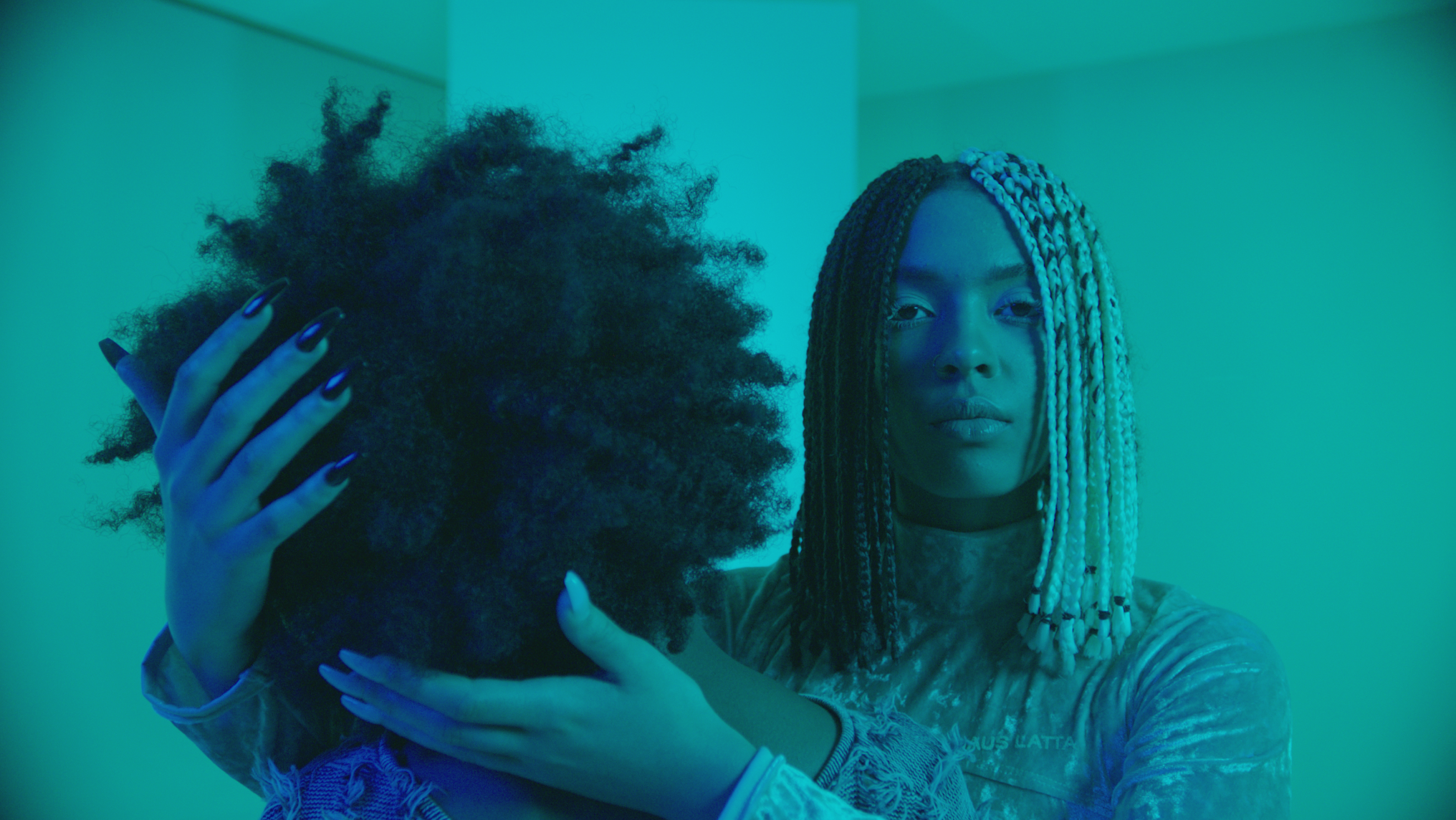 And musically?
I think a big influence of mine growing up was a bunch of 80s and a bunch of funk. I was sort of forced to listen to it. My mom was married to this guy -- he would play loud music all night, it didn't matter to him. So he'd play funk all night, and if he was still drunk in the morning it would be blues and Miles Davis. It was one of those situations. But I ended up really liking the music. Bittersweet!
Dizzy Fae's a memorable name. What does it mean to you as an artist?
Well I want the people who know me by my real name to call be by my real name! I remember laying in bed a few years ago, and for some reason 'dizzy' came up. And then I thought, I can't just be Dizzy, there are so many. I was into the word 'fate', and the meaning of it, and that's where Dizzy Fae came from. I wanted to be a jazz vocalist; I loved scatting, and I was really into Dizzy Gillespie, and I played the trumpet in elementary school. My neighbours would scream out the window, "Stop! You're no good!"
What's next?
I'm going to London to perform. I'm so excited because I've never left the country. And I've got so much music to release. That's my flow, I make tons of songs with my people. So I want to release music this summer for sure. And I want to go on tour this year, I love the tour life. The tour life is really easy when you have good people around you, and I have good people. I just feel so much more myself since Free Form came out, and I just want people to dance.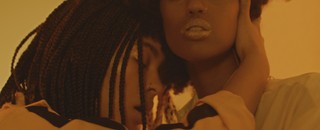 This article originally appeared on i-D US. Dizzy Fae will play London's Folklore on 17 May