francisca silva tattoos love poems to her wife abroad
Her minimal tattoo-poems engage with themes of queer love, sex, and separation.
Within an Instagram feed dominated by black-and-white snaps of simple, line-drawn tattoos, a disclaimer reads in caps lock, "GUESS WHO IS A GIRL MARRIED TO A GIRL? ME. THAT'S MY WORK, DIRTY LOVE POEMS FOR MY WIFE. CRAZY STUFF FOR CRAZY PEOPLE. YOU THOUGHT IT WAS A GUY IG? NO. MAYBE UNFOLLOW? YES. MAYBE LIKE IT EVEN MORE. " Welcome to the sexy hate-free zone of an artist by the name of Fra.
33-year-old Francisca Silva's practice is something of a cocktail: she creates site-specific installations, raps, paintings on canvas, neon textiles, incisive texts, and tattoos. Her most recent work, communicated widely across social media under the moniker "FRAMACHO," is a marriage of poetry and tattooing in which her clients don her signature minimal poems, inked in Silva's own coarse handwriting — all-caps all the time. Her writings are concise but poignant, begging unpacking, and typically contained within just a few mischievous and deeply personal lines or words. Not without humor, they weave through Spanish, English, and German, grappling with themes of queer love and sex, monogamy, and distance.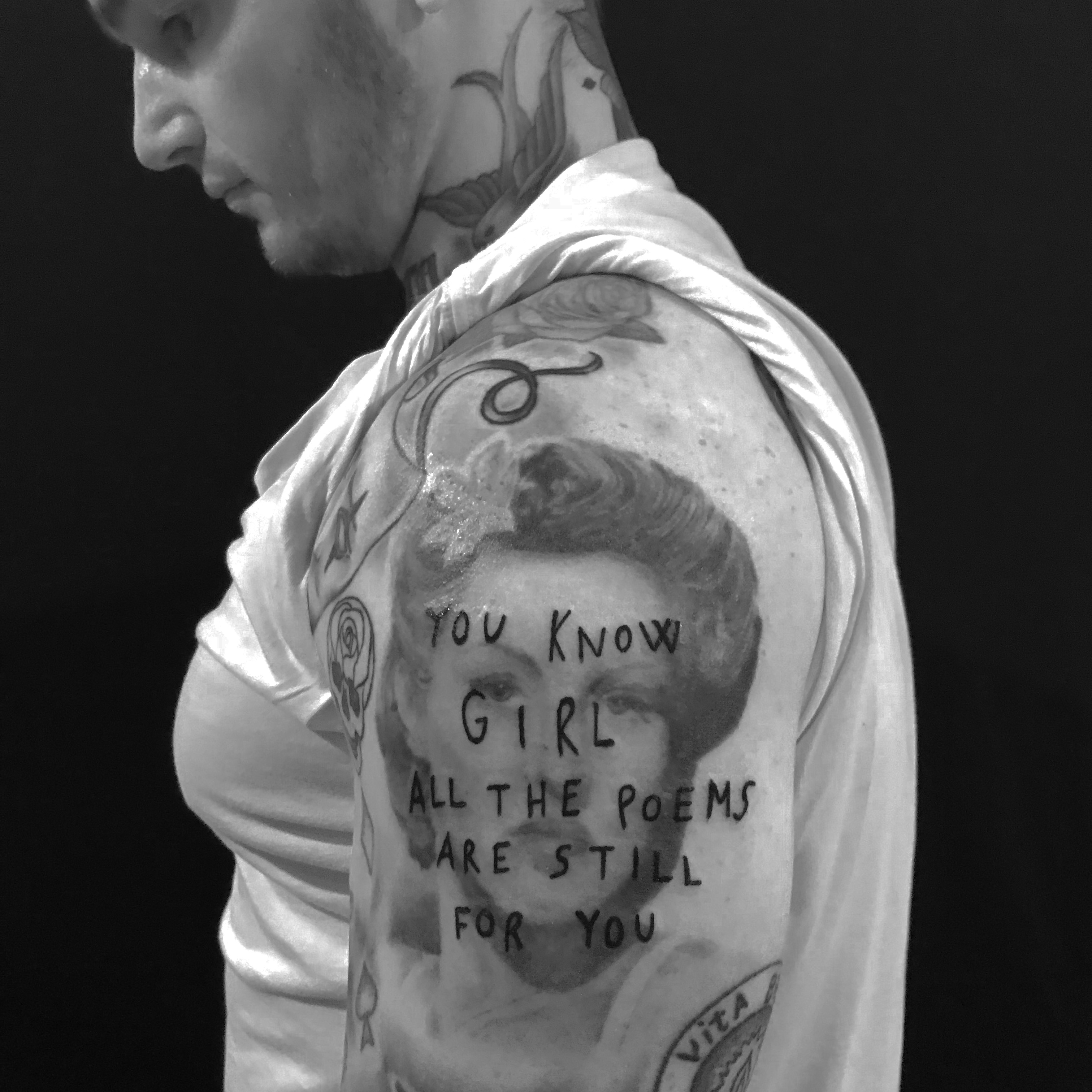 Born in Switzerland's canton of Ticino to Chilean refugee parents, Silva earned her Master of Fine Arts from Zurich University of the Arts in 2012. She began tattooing at the age of 15, practicing first on her own skin, and picked up the gun again in her 20s. "It was for me the natural step from paper and installations," she explains. "I draw a lot and write, and document my life with my wife with cheap cameras. I like to work with different mediums but, at the moment, I live in between countries, so I don't want to collect any extra luggage." Now a full-time job, Silva's style of tattooing is frequently understood within the industry as "Ignorant Style," a term coined by French tattooer FUZI UVTPK and characterized by simple line work, little to no color or shading, and references to street art. Silva rejects the umbrella term. "That's what people call them if they don't speak magic," she says, trading the phrase for one of her own imagining: "I call it THE BRUTAL MINIMALISM ." A running hashtag throughout her social media feed, the phrase is correct in that her tattoo-poems engage with the principles of minimalism, hammering down language into raw, uncompromising emotion in the form of very few, choice words.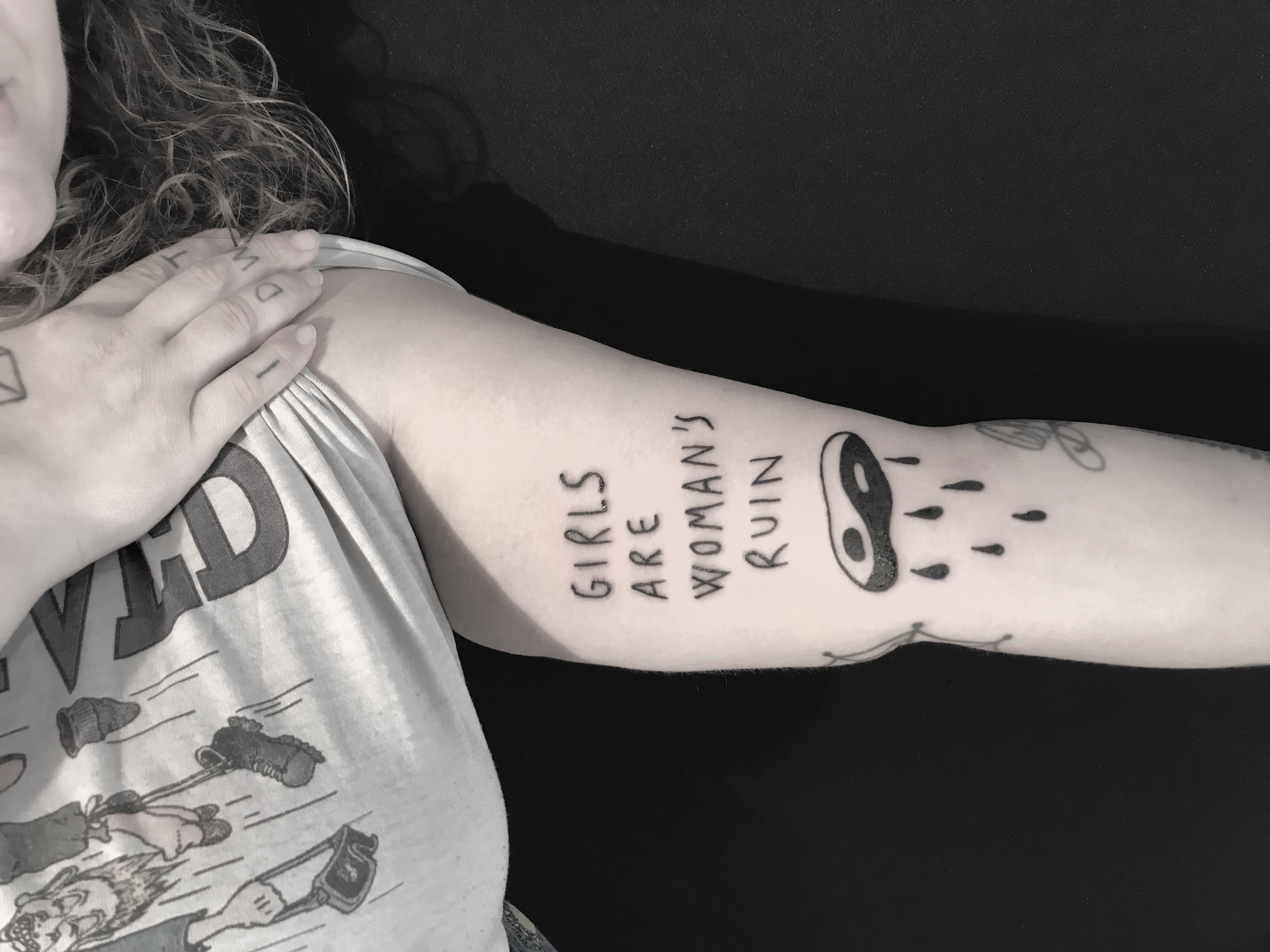 Silva, covered head-to-toe in tattoos herself, met her wife, Hillery Sklar, in Brooklyn just one year ago when Sklar first came to her as a tattoo client. "She needed my poetry," Silva says. What quickly transpired between the pair was a whirlwind romance: trips to Paris, explorations into the desert, introductions to family members overseas, marriage, an apartment occupied by two dogs, one named Brother, and another named Boyfriend. "She makes me feel like I am right the way I am. She can take it, and she wants it. She blushes at every dirty word I put out there. So sweet and hot." With a plan to settle down with her wife in New York City, Silva currently splits her time between Brooklyn and Balerno, frequently traveling throughout Europe where she works as a guest within tattoo shops plus galleries or artist-run spaces.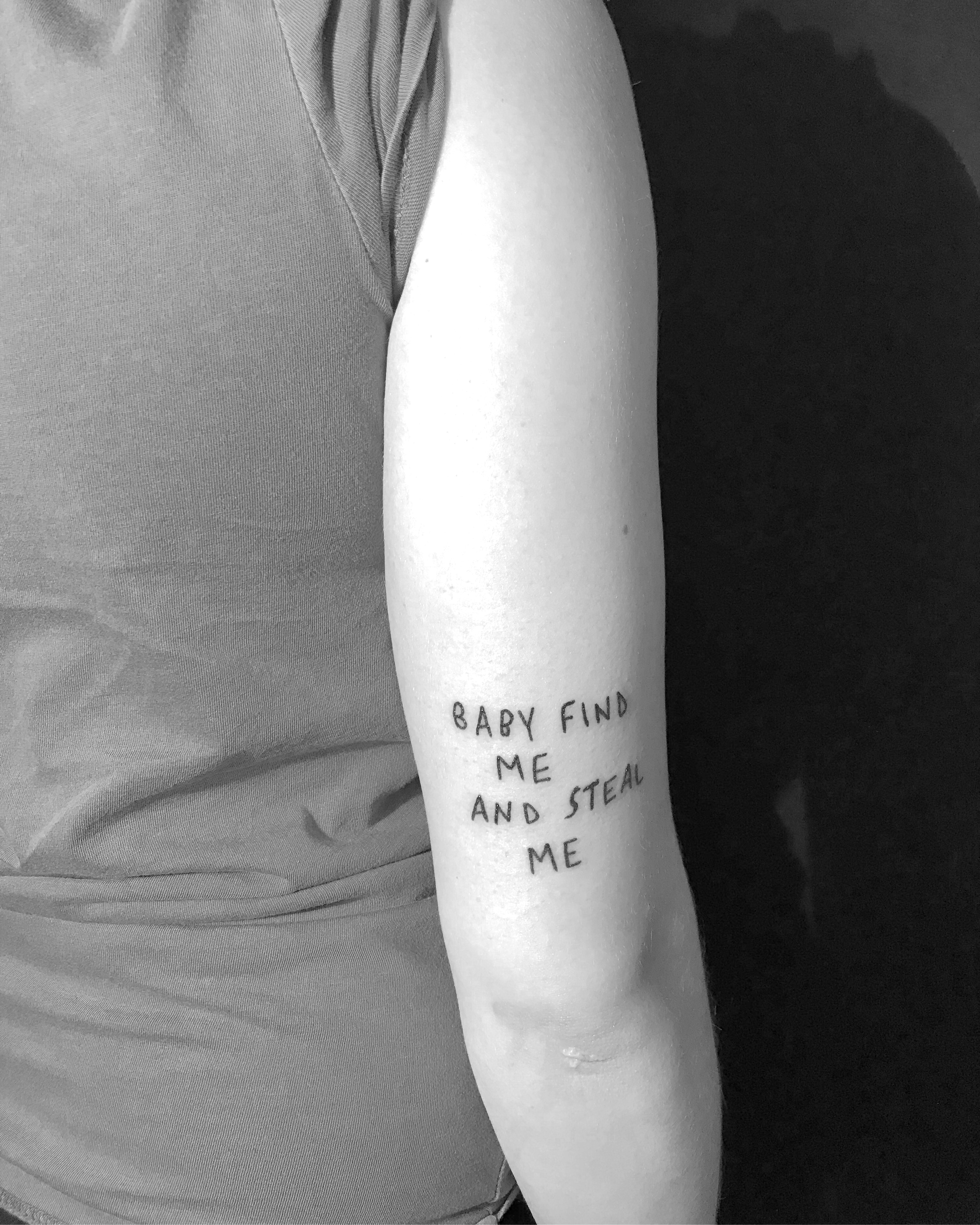 In the meantime, her tattoo work continues to converse and converge with her writing, and many of her love poems, those that muse over her relationship with Sklar and engage with the difficulties of a long distance relationship, regularly find their ways onto her clients' bodies. One tattoo, centered on the wearer's belly between what appears to be brick walls, reads THE HOLE / IN SPACE / AND TIME / WAS MADE / FOR SEX / ON / BENCHES. Another piece comprises the better half of a forearm, topped with a little rose and some even smaller droplets: I WENT / SUPER FAR / AWAY BABY / BUT STILL / SAW YOU / WALKING AROUND / EVERYWHERE. / EVERY CORNER / IS MADE OF US. When asked why she thinks her tattoo clients gravitate towards her love poems in particular, Silva responds, "They get it, and they need it. Whoever wants it needs some strength, magic, hope, love, and all of these feelings…. Once they're on paper, they kinda belong to everyone."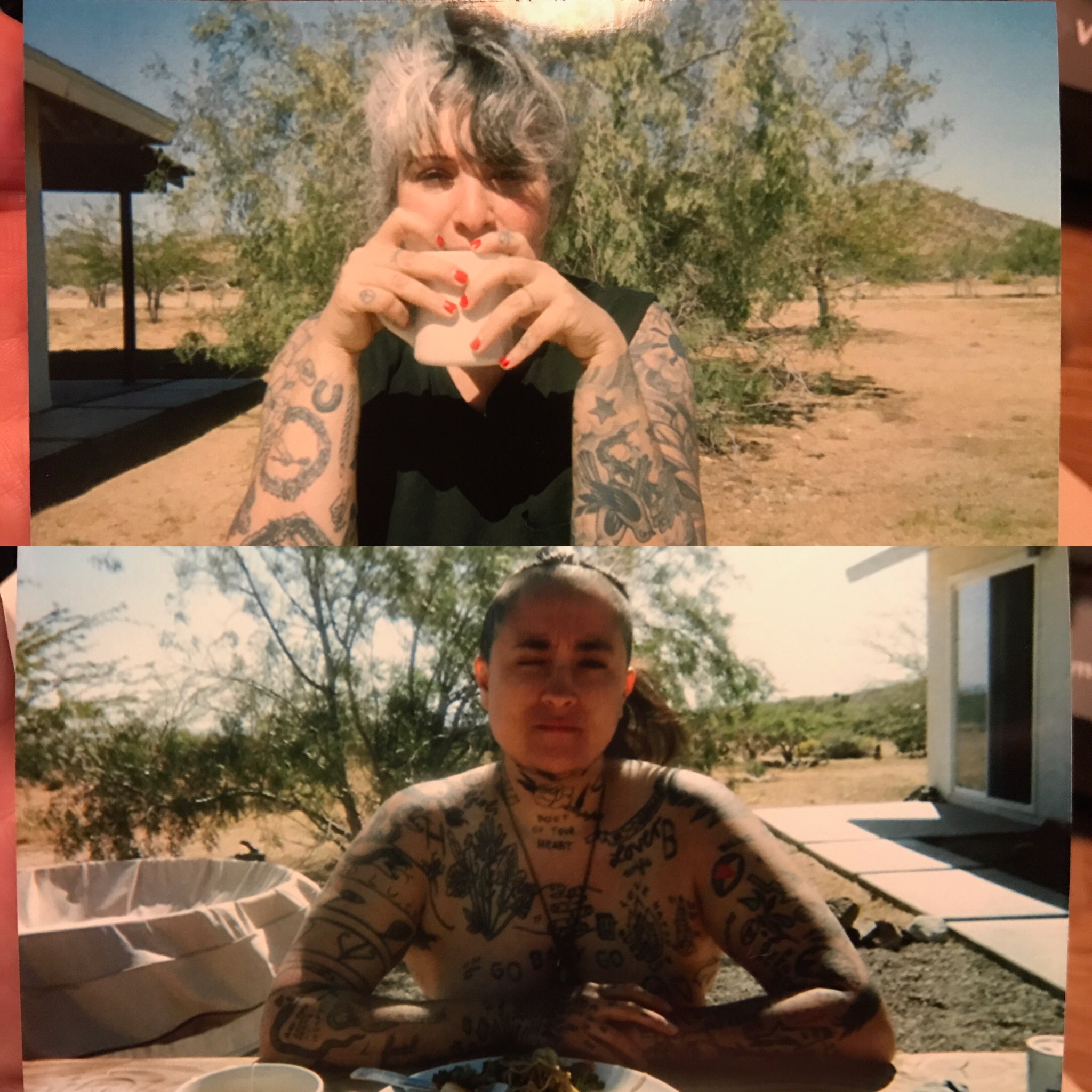 A collection of Silva's poetry titled 25 Memoranden was published in 2017 by Swiss art book publisher Edition Patrick Frey. "I didn't even know that I was a poet," she explains. "Well, I'm a woman that doesn't speak much about feelings. Ask my sweet wife how she struggles with that. But I've got things to say, so I write. And it goes public 'cause otherwise it becomes embarrassing and I'd throw it away. And I always wanted to freestyle but I can't, so I do it on paper. Rap on paper."