truth and beauty at margaret howell spring/summer 18
Margaret Howell's latest collection once again was elegantly grounded in real life.
|
18 September 2017, 11:21am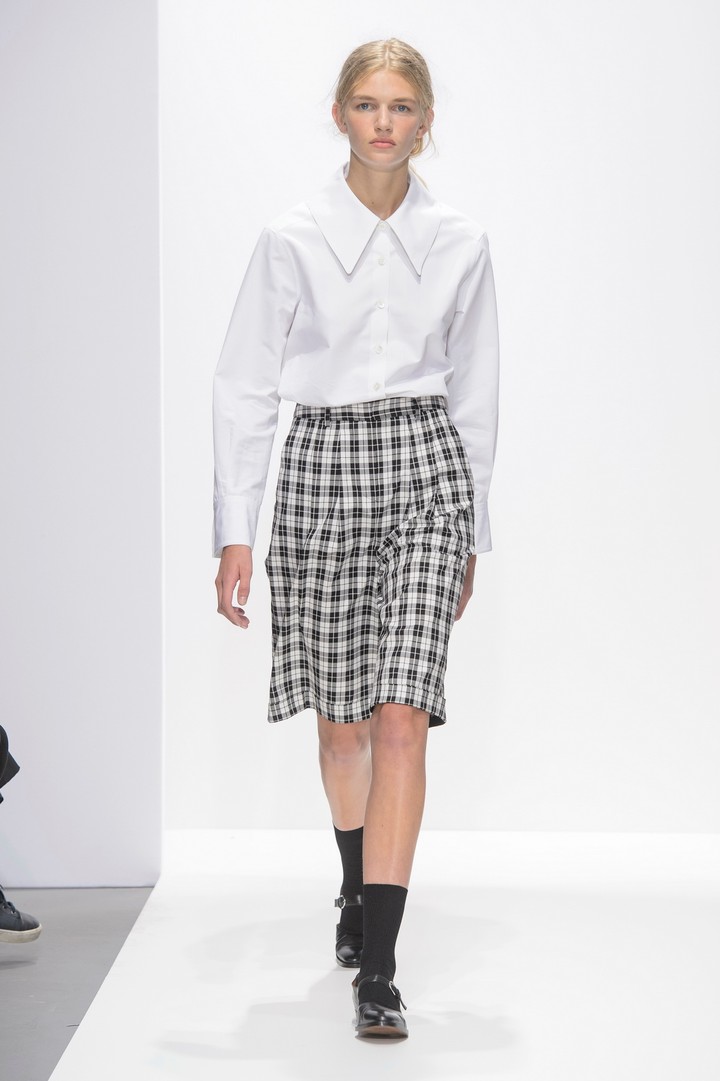 What are the advantages of a woman making women's clothes? We asked Margaret Howell, last year, in a feature on the women of London's fashion scene. "The obvious answer is that they might not romanticise them." Yet Margaret Howell has always presented a romantic vision of the world, even if she's never mythologised the women she designs for. Her designs are resolutely rooted in a history of British craft, industry, authenticity and real life. Such touchstones remained defiantly in place for spring/summer 18.
This felt like a collection that continued the exploration of the romantic vision of British life Margaret so astutely understands; and which makes her collaborations with Alasdair McLellan, who celebrated 10 years of working together this year, potent still. These clothes work on the catwalk and in fashion week, sure, but their real strength is in real life.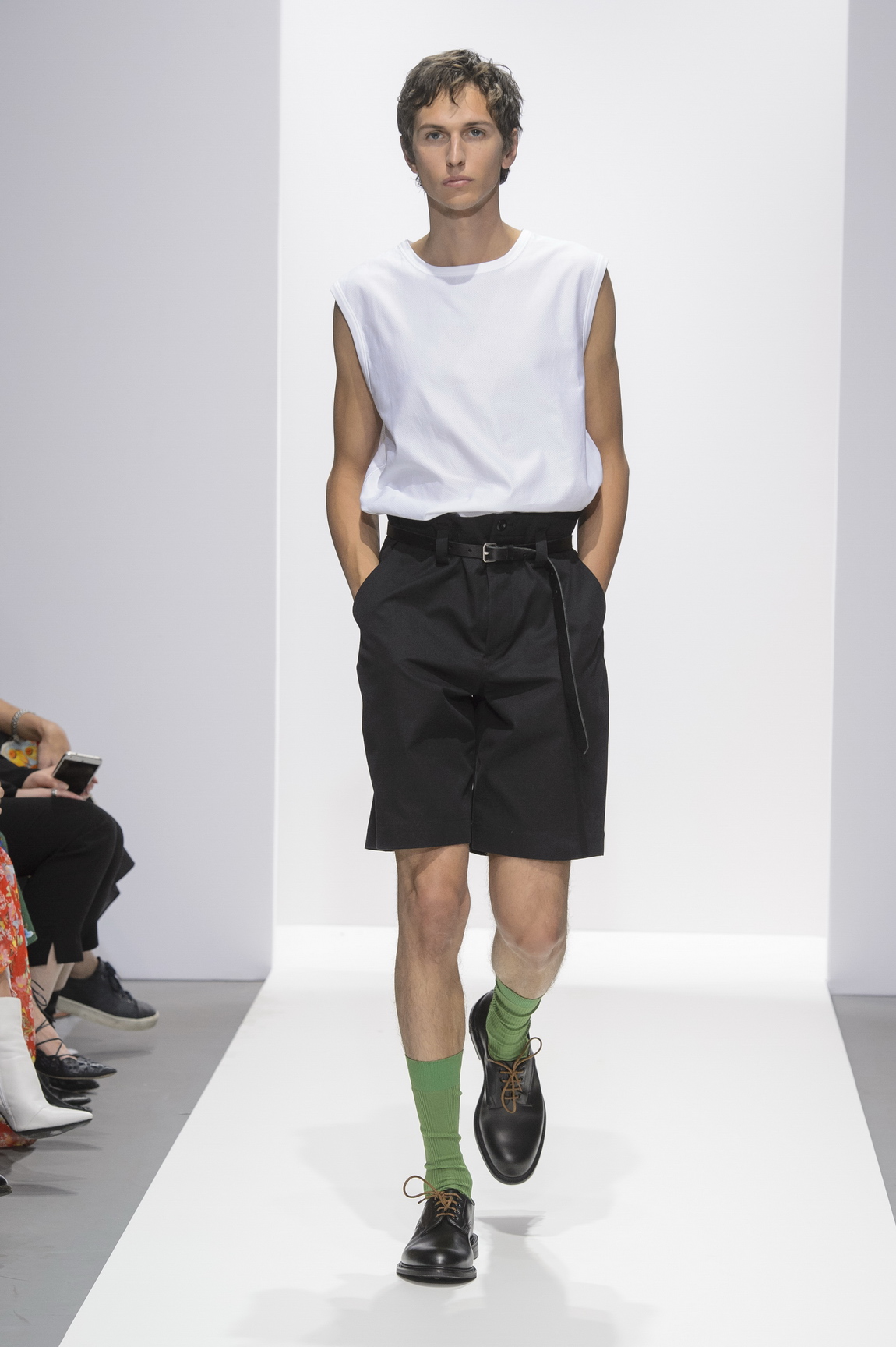 So comprehensively, in her 40-plus year career in the industry, has she built her world and defined her aesthetic, that it feels harder and harder to find new superlatives to extol her eminently wearable pieces with. She is incredibly good at the things she is incredibly good at (and why try and be anything else) so she makes a beautiful white shirt (and we should let a beautiful white shirt be just a beautiful white shirt) the opening look here, presented with a slightly oversized collar, that made you simply think, well, I would like to own one. She's got the cosy perfect proportions of trousers down, baggy shorts stop just at the right spot on the knee, a flash of colour in jade green socks or neckerchiefs.
The mood of the clothes this season seemed to revolve around girlish charm (in those shorts and socks and sandals for the boys, knitted strappy vests and mid-length pleated skirts for the girls) on the cusp of growing up; a mix of youthful freedom tempered by oncoming real life.