ibeyi talk us through new album, ash, track-by-track
One half of XL's beautiful Franco-Cuban twin duo breaks things down.
|
11 October 2017, 10:24am
Two years ago we introduced you to the XL-signed Cuban duo Ibeyi and their powerful music, and we're very happy they've gone and done a new album. Ash is full of deeply moving songs that'll start you off with the tears all over again. Interestingly, it leans ever so slightly in a hip-hop direction (Naomi is a big fan), with Lisa describing the record as "unapologetic, yet intimate and truthful to Ibeyi". As with their self-titled debut, the 22-year-old musicians worked with XL label boss Richard Russell on production, but for the first time collaborated with other artists too, moving past the fear of losing control that came with making the first.
While Ibeyi was an incredibly personal record about the deaths of their father and sister, naturally introverted in both sound and process, album two is different. "This time we know who we are and where we wanna go," Lisa told i-D.
Despite being twins, Naomi and Lisa are total opposites in the personality and musical stakes.
Who brings what to the table? "I bring loads of backing vocals and the rough songs, and she brings the rhythm and the movement," Lisa says. "And then Richard knows how to melt everything together, you know?" We dig. The pair sometimes work on songwriting with their mum (who also manages them). What do they want listeners to take away from their new album? "I always say to my mother, if I can change two minutes of someone's day; if they're having a shitty day and then they listen to Ibeyi and it's not so shitty for a moment, that's the best thing."
Keen to deep dive into the individual album tracks, we joined Lisa at XL's cosy West London HQ to listen to a then unreleased Ash at full volume, while she talked us through the record.
1. I Carried This For Years
"Normally when we start recording, we try not to listen to too much music because it's really easy to get lost in what you wanna do. But this time we were listening to a lot of Bulgarian voices and really wanted to work with this sample. On top of the sample, Naomi and Richard created a beat and we looped the "I carried this for years" line, creating layers and layers of voices. It was evident that this should be the first track as we feel that the album is about subjects that we carried for years in our bellies. It felt like it was in our bodies for a long time and it needed to get out."
2. Away Away
"All of the songs come from a place of joy, even when we're talking about important or sad subjects. There's always hope. Naomi once said that if there's no hope, you die. And I truly believe that. Naomi and I are always driven by hope. We're both singing here, though Naomi sings a lot more on this record, which is something she always wanted to do. This song is about a woman who looks outside a window and sees the world spinning wrong; falling apart. At first she's just witnessing it and being really passive, but suddenly she realises she wants to do something about it. It's about how a tiny spark can change things. There's a Yoruba song for the God of the volcano at the end, because in the Yoruba mythology, when the volcano erupts, the earth can be fertilised and start again. It's about a new start, and us being able to do that."
3. Deathless ft. Kamasi
"I told Richard about the time I got arrested by a racist policeman in Paris. He asked me if I had ever written a song about it, and I responded no, because I felt like my experience wasn't bad compared to what is happening elsewhere in the world with police brutality. But he and Naomi said that what had happened to me was already too much, and that I should express it if I wanted to. But while I was writing it, it became a song for everybody to feel big, large and immortal for three minutes. I think the reason why the album is so personal is because Naomi and I are singing what we needed to hear. We wrote it because we wanted to hear a whole crowd singing 'we are deathless'. If you vocalise something, you're no longer passive."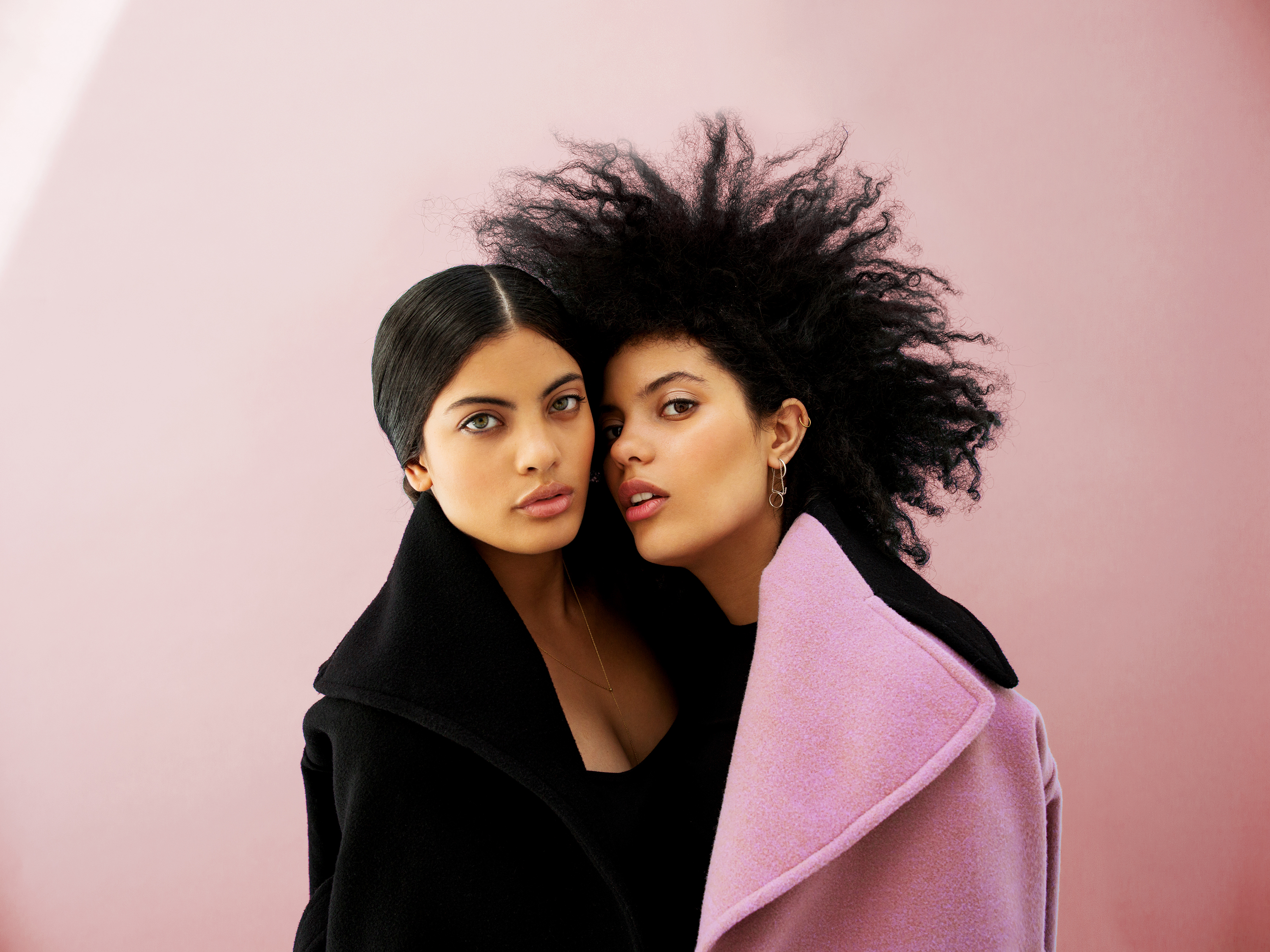 4. I Wanna Be Like You
"This is actually about Naomi. It was written a long time ago because we wrote the majority of the album on tour. Back then, it was not about Naomi, but when we went to the studio Richard said, "I love that song about your sister" and I loved the idea of having a song about her, so we changed the lyrics to make it about her. And I do wanna be like her sometimes, so it's my song for her."
5. No Man Is Big Enough For My Arms
"We were in Dorset with loads of books around us and Richard handed me a book called Widow Basquiat. In it, Basquiat's partner Suzanne says that when she was a child, her mother hid soldiers who didn't want to go to war. She remembers that one of them was laughing with her and saying that one day he would come back and marry her. Her seven-year-old self looked at him and said, 'No man is big enough for my arms.' At the time we wrote it Trump got elected, 'grab them by the pussy' was all over, and Michelle Obama had made that amazing speech about how the measure of any society is how it treats women and girls. We needed the words on the record, but everyone was like; say bye to your sample! We contacted Michelle's team and she heard it and said yes, which was amazing. This song is all about female empowerment and how we all need to set an example for our friends, our daughters, our nieces, our neighbours, and how we need to feel strong and powerful no matter who we are."
6. Valé
"That song is more like the first album, weirdly, but I kind of like the fact that it's a little touch of the past. It's a lullaby for our 5-year-old niece. She's so precious and so intelligent; she's gonna save the world. Her name is Valé. We didn't touch anything on that song. We recorded it and it stayed the same. We got really emotional when we sang it, and we didn't want to recreate the emotion. You can hear it in the vocals because they're not perfect. Lullabies have always been important in our world; our grandmother always sung us lullabies. We're telling Valé that she is loved, that she is protected and that there's a star up there that will always be looking over her. If she's frightened, she will always have this lullaby. I really believe that everybody deserves a song. It's like having a piece of heaven there just for you."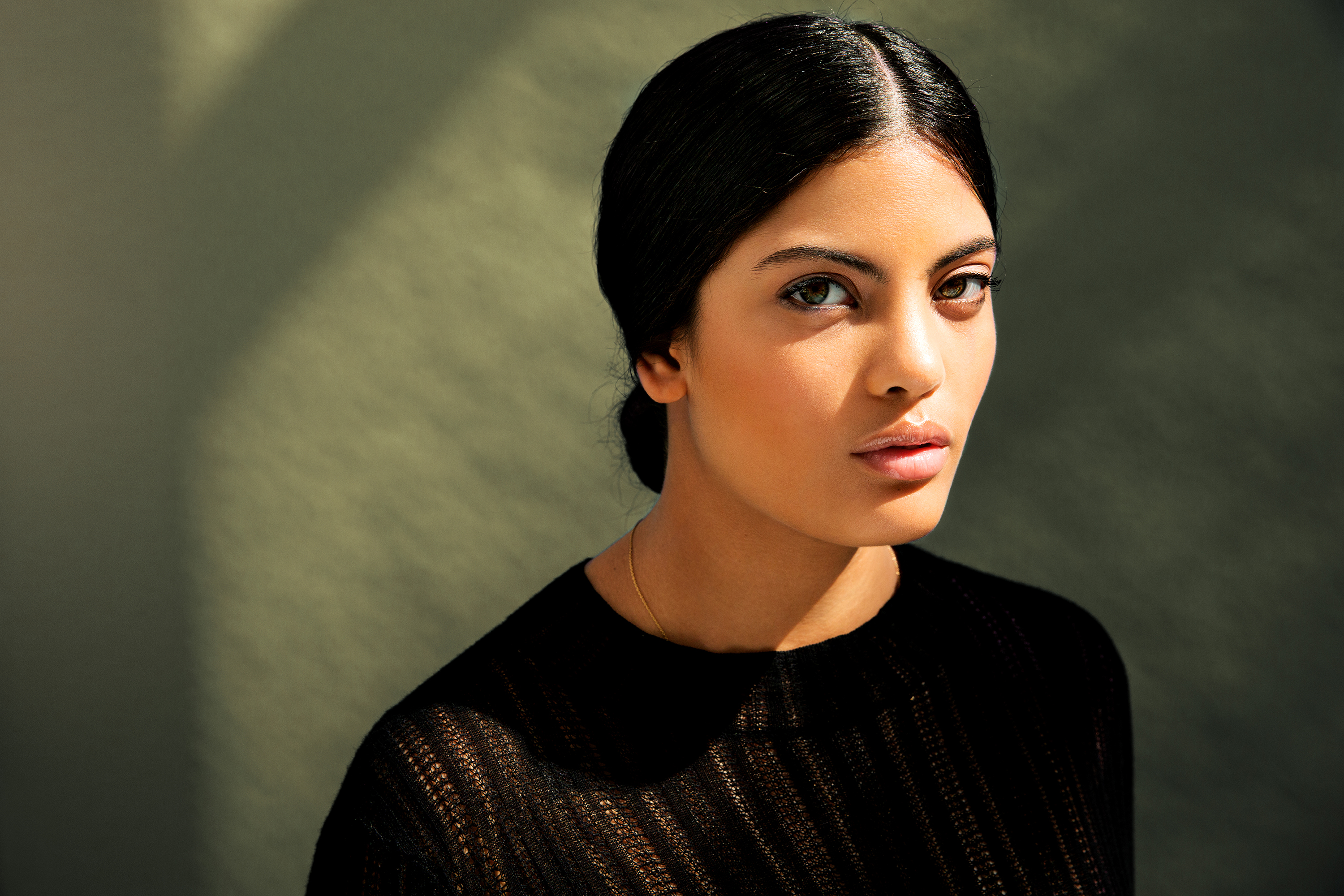 7. Waves
"We did that song in the studio and at first it was really poppy and the more we worked on it, the more introverted it became. I really like it. I think it's amazing because you are waiting for the beat to arrive and then you realise it's not going to, so you're just there floating and you kind of accept it and let yourself go. I think she sounds both sexy and strong at the same time."
8. Transmission/Michaelion
"We thought about the album as phase A and B and this is the middle section. It was two separate songs and we kind of melted them together and now we can't hear them separately anymore. Meshell Ndegocello is a goddess and a bass player and she made one of my favourite albums of all time. She played bass on Transmission, and for the first time I got to direct a choir, which is my absolute dream. It's not about singing a song, it's all about transmitting. We believe in education and we believe in transmitting; giving something to people, and those people giving you back beautiful things. There are tears, there is pain, but we are transmitting this: we're alive, we are here, we are beautiful, we are strong, and we can change things!"
"There are some amazing samples; one from Frida Kahlo's diary that our mother selected and read, which translates to, 'Feet: why do I have them if I have wings to fly?' Another is from Claudia Rankine's The Citizen, which is full of poetry from every racist encounter in her life and it's incredible. It's so personal. I love the quote we use, 'I didn't know what the water wanted.'"
9. Me Voy
"Naomi listens to reggaeton all the time. I think that if she was doing a solo record, it would definitely have a reggaeton dancehall sound. We wanted to do our own Ibeyi version of that. It's a sexy song. Mala Rodriguez is singing, she's an absolutely amazing Spanish artist with amazing lyrics. It's a sexy love song. I've never actually tried to translate it before, but it's like, 'You touch me/ the water sinks me/ rain sinks me/ dreams and honey in my mouth.' It was important for us to write in Spanish."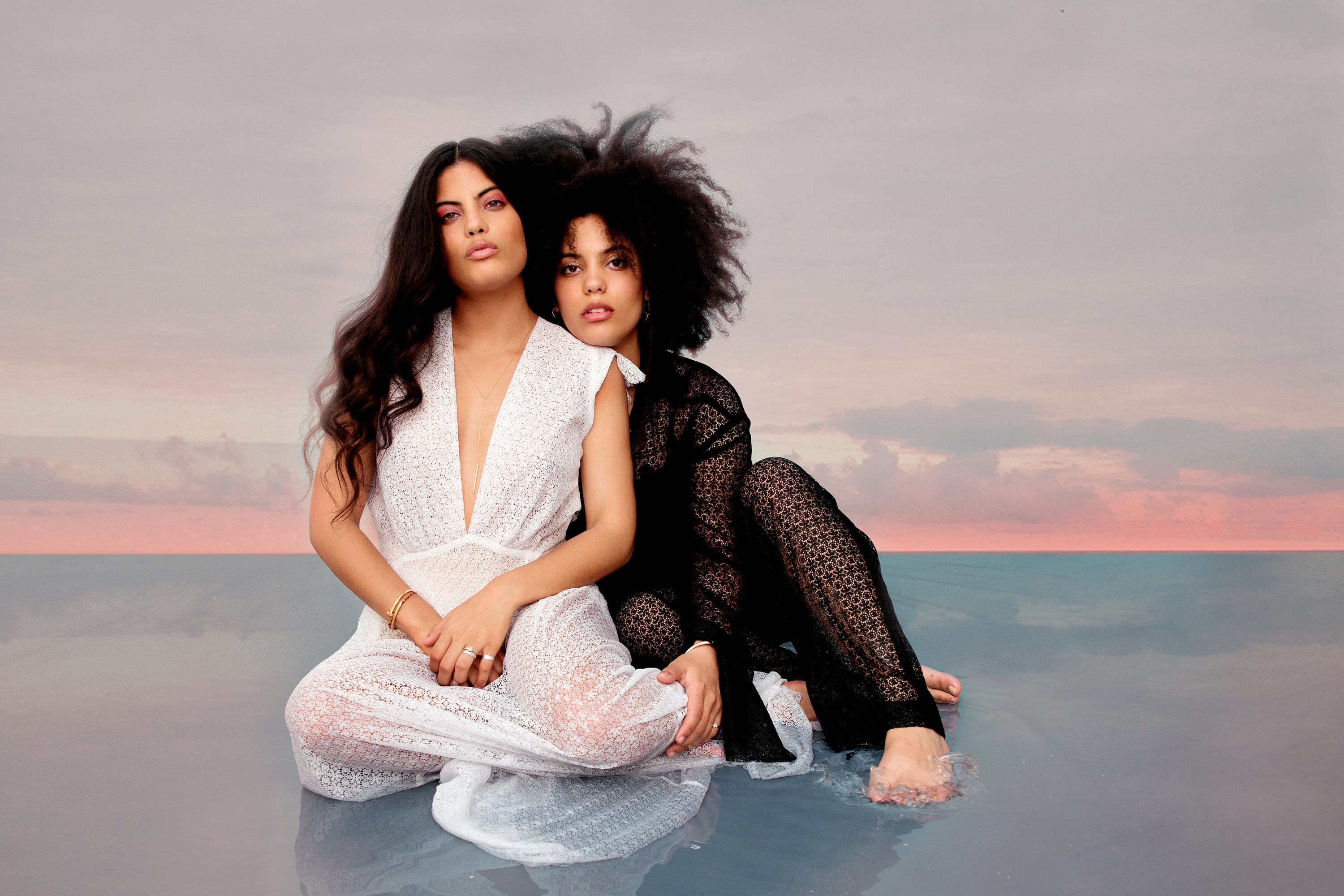 10. When Will I Learn
"This one is about making the same mistakes over and over before learning. Sometimes I get really mad at myself for it. Chilly Gonzales is playing the piano here. I absolutely love to work with him, he's such a character. Naomi and I were so happy to have him on the album. He sat down, played the whole thing from start to finish and we used it all. It's a god-like feeling when you're creating something with other people and it's better than you could have imagined. The euphoria lasts about three seconds, but I think it's one of the best feelings ever. Creation is an amazing thing. Everybody should create."
11. Numb
"I wrote this because a big American TV series asked us to write a theme tune. They liked the song but it didn't quite fit in the end, so we kept the song because we loved it so much and it became this!"
12. Ash
"This was the first song that we wrote, that's why the album is called Ash. It's a bit apocalyptic and we wanted to be like; wake up guys! The whole album is like that. Naomi said we were crazy for auto-tuning a Yoruba song, but it felt so good. Yoruba ceremonies are closed with this song, so it made sense to end with it. I think this is an important album for us. Ibeyi, our first, was important because it was us presenting ourselves to the world and talking about all this baggage we had. But this feels centred. I feel like we're ready, not to fight, but for what's coming. We are ready."