you can finally buy lady gaga's pink 'joanne' hat
Or one that looks exactly like it anyway.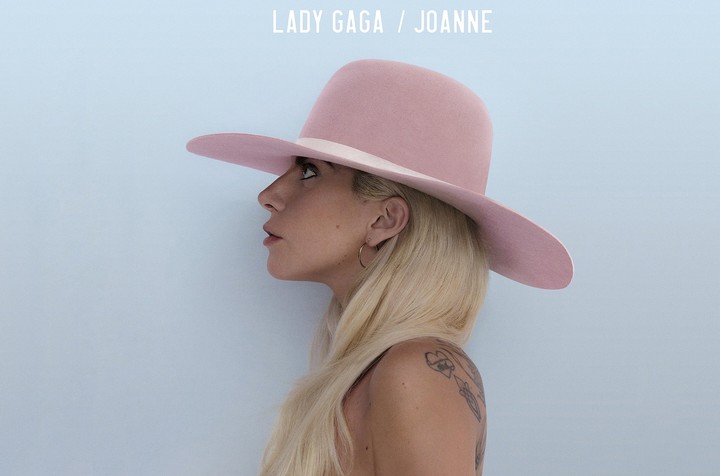 Lady Gaga has worn no shortage of iconic hats over the past decade. They have ranged from a tower of bedazzled silver shards courtesy of Philip Treacy to a slab of flank steak from the local butcher. One of the most meaningful — and wearable — was the millennial pink Joanne wide-brim hat that starred on the pop star's stripped-back latest album. The original version by Mexico-born designer Gladys Tamez cost $680, took eight hours to make, and sold out almost immediately. But Gaga has just dropped a near-identical Joanne hat on her own website for a far more affordable price of $45.
Tamez is probably cool with her client's lower-priced dupe lid. The two women are friends, having collaborated numerous times in recent years. Tamez also custom-designed the bedazzled pink "Lady Bianca" hat — inspired by Bianca Jagger and covered in 9,000 Swarovski crystals — that Gaga wore to perform her track "Diamond Heart" while on tour.
"She told me what she was looking for, and then she got really involved in the process," Tamez recently told Billboard of the collaboration process. "Pink is her favorite color, so we went from there." She brought a bunch of samples to the singer's home and they decided on a 70s vibe, though Tamez had no idea that one of her creations would end up on the new album cover.
Country aesthetics are back in a big way right now. Miley Cyrus revisited her "Hoedown Throwdown" heyday for her new album Younger Now, while the pop provocateur's godmother — country queen Dolly Parton — is having a moment of her own. Parton is a main muse of Polish cool girl label Kreist, which actually collaborated with Gaga on a studded pink Joanne tour jacket.