the it sequel has already been announced, and it sounds super weird
Pennywise is coming back.
|
27 September 2017, 11:20am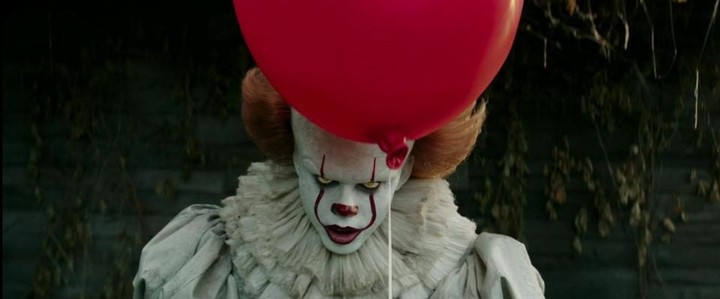 If, after scaring yourself half to death with the new IT film, you just can't get enough of Pennywise, Georgie, Stuttering Bill and the whole ragtag Loser Club gang, then you're in luck -- there's a sequel coming, and it's got an exact release date already.
Warner Bros. has announced that the sequel, for now mysteriously referred to only as 'Chapter Two', will arrive on 6 September 2019. So just another two years to wait. Although none of the new cast has been confirmed, THR claim IT screenwriter Gary Dauberman will return, along with director Andy Muschietti.
The plot isn't certain either. The second half of Stephen King's mammoth 1,200 page novel focuses on the gang returning to Derry, Maine as scarred adults to fight Pennywise once again, and it's super weird. As our pals over at VICE explain: "Pennywise the Clown is actually this evil entity who feeds on emotions and was birthed in some mysterious dimension called the Macroverse. There's also a giant turtle creature in the Macroverse named Maturin, who helps the Losers Club defeat Pennywise once and for all during some kind of psychic battle called the Ritual of Chüd".
It's not confirmed whether the young cast of the first film will feature at all in the second half, and some of the young actors are already speculating about who could play their characters as adults. Finn Wolfhard (Richie) picked Bill Hader, and Chosen Jacobs (Mike) picked Chadwick Boseman, which would be awesome.
While the release date announcement seems early, it makes sense that we're getting a sequel -- the movie has already become an instant classic, screaming into the history books as the highest grossing horror movie of all time. For now, we wait impatiently for Halloween 2019. Until then, at least we'll have this Halloween's impending influx of Pennywise costumes to tide us over.