rowan blanchard is releasing an art book
Will her pal Gloria Steinem write the foreword?
|
21 September 2017, 4:28pm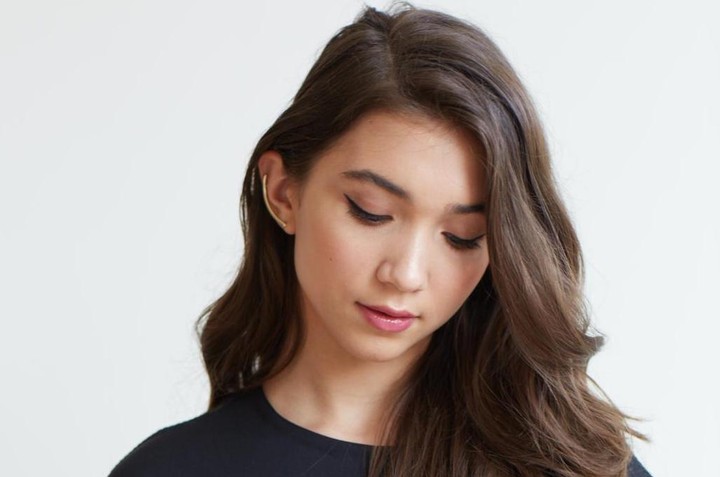 Rowan Blanchard is not your average 15-year-old Disney star — she has openly talked about her queerness on Twitter, gave an inspiring speech at the Los Angeles Women's March, and has modeled for Kenzo, Chanel, and Opening Ceremony. She also has her eyes set on attending Columbia or Oxford. The Miu Miu muse will soon be able to list yet another accomplishment on her college applications: published artist. The Girl Meets World actress has announced the upcoming release of her art book Still Here.
The labor of love is a result of Rowan "making, collecting, and editing various artworks" created by her and her "insanely talented friends" over the past three years, she explained on Instagram. "This is so surreal and is what I have been up to at 1 in the morning alone in my bedroom for the past few years." She also shared the book's cover: a picture of a well-worn journal with a dandelion taped to the front. Rowan told fans they can expect the book "early next year."
Rowan really does have a lot of insanely talented friends — from Yara Shahidi to Gloria Steinem — so we're excited to see whose work she includes in Still Here. An aspiring journalist, she'll be interviewing the Rodarte sisters about their new film, Woodshock, at a Q&A after a special LA screening this week. In addition to her new book, we'll be able to catch Rowan in the Ava DuVernay-directed adaptation of A Wrinkle in Time alongside Oprah Winfrey next year. Basically, Rowan's application essays for Oxford and Columbia are going to be lit.
---
Photography Harry Eelman