this pioneering bio-tech designer is turning sweat into fashion
As recent RCA graduate Alice Potts begins her one-year residency at the Athens-based Onassis Foundation, prepare to rethink body fluids.
|
16 November 2018, 3:30pm
Photography Nick Knight
Earlier this year, Leicester-born Alice Potts ignited our imaginations with her RCA MA graduate collection that crystallized human sweat into unique, zero waste embellishments. Driven by her interest in personal training and desire to utilize nature, Alice's bio-material investigations saw her transform the used clothes and shoes of ballet dancers and athletes by unlocking the potential of one of the most naturally occurring bodily by-products, sweat. Throughout modern history, the most arresting art and fashion has continually attempted to break taboos and challenge preconceptions. In her work, Alice takes waste and makes it beautiful. By its very nature, her work starts conversations and, with the support of the Athens-based cultural institution the Onassis Foundation, the dialogue is continuing.
Over the next twelve months, Alice will dedicate her practice at the Onassis Foundation in the nature and technology of Athenian sweat, taking her belief that the greatest technology humankind possesses is our own bodies. Building on her acclaimed graduate collection and just five weeks into the year-long residency, Alice and her supportive team of collaborators have created an immersive installation inside the Onassis Stegi complete with kitchen, gym and mini-rave that invites visitors to explore her process and to work up a sweat of their own. A poetry of the human fluids, sweat as art. The ATHENS Sweat exhibition invites visitors into an ordinarily closed world of research and development, while hinting at tomorrow's world.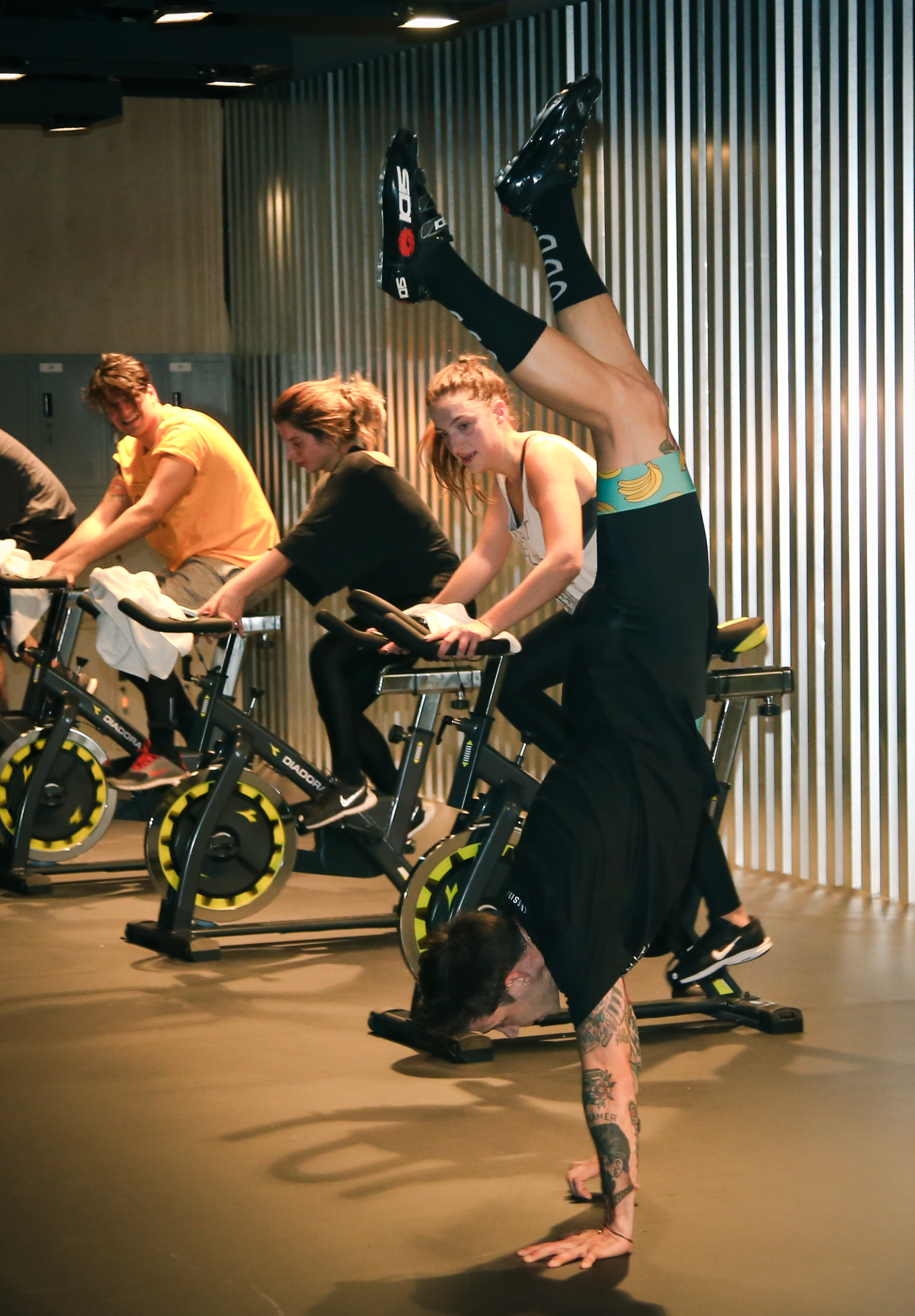 Alice is inviting visitors to explore her work-in-progress research with an immersive installation that includes a kitchen -- a reminder of the graduate's lab-at-home beginnings -- a gym and a club in which and anyone can work up their own sweat. The Onassis Future scheme encapsulates the Athens-based cultural institution's vision for educational, professional and personal development. Beyond theory and academia, the personalized scholarships, residencies and fellowships are shapeshifting support systems aimed at releasing and realizing the potential of curious minds. In Athens, Alice has been provided a rare opportunity to delve deeper into what she started at the RCA.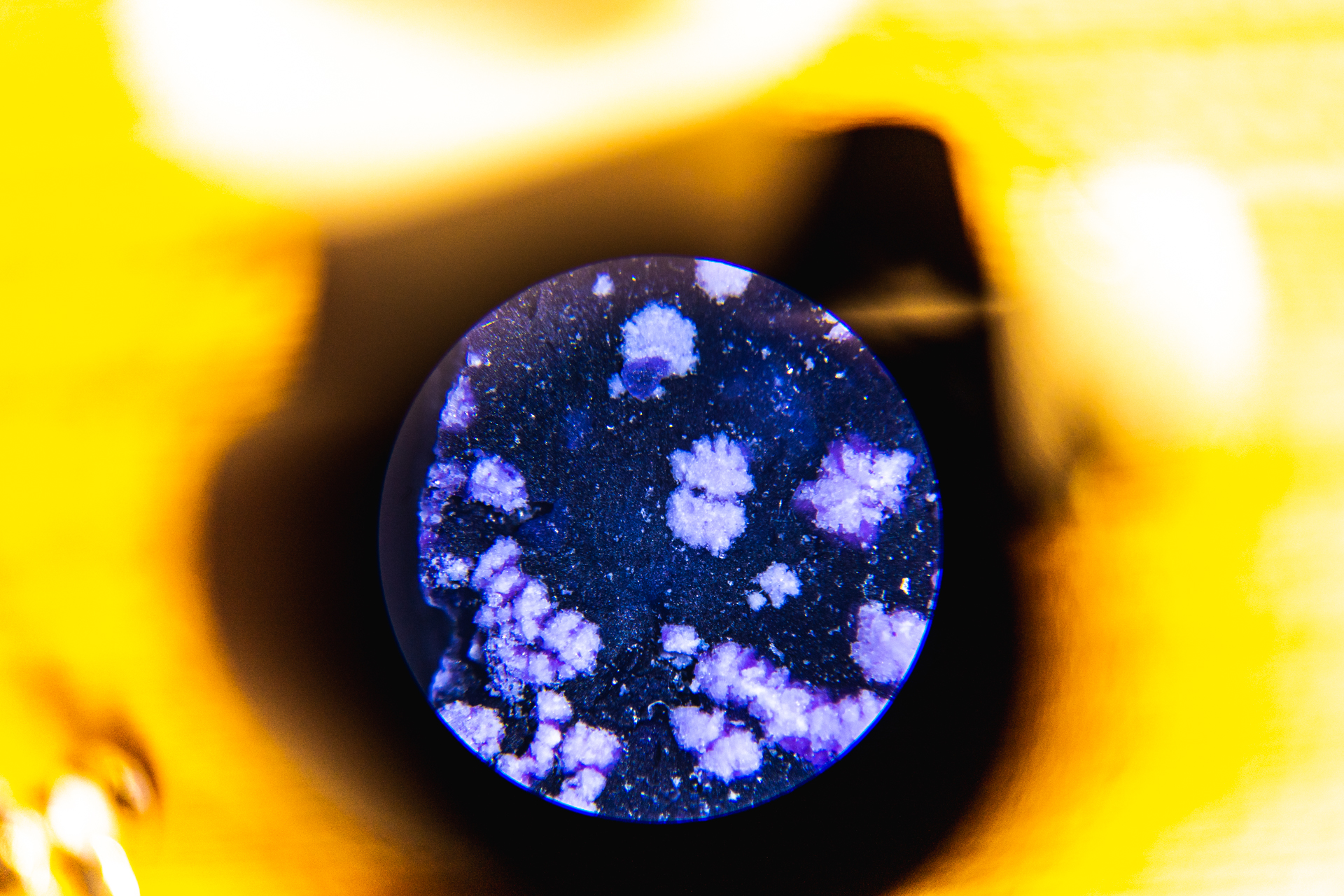 "Much like nature follows its own path, Alice's work found its own way with us at the RCA," Zowie Broach, RCA's head of fashion, explained during a SHOWStudio live panel discussion that announced the launch of the partnership. "She examined so much and was fascinated by so many processes. She doesn't just want to learn about the collision of science and fashion, which is hugely compelling in its own right, but how they can be communicated too. Fashion is a complete language. It's not just about material and construction, its the complex relationship with the body, with the customer. There's a completion that you have to take on board. As Alice went deeper, it went beyond further the examination of what bio-materials might be around and through fashion, It's about the full communicative exploration and how they influenced her choices. It's about a new opening. What's so intriguing about this continuation with Onassis, rather than conclusions, it's about not knowing. These are new conversations, new journeys, new possibilities, new freedoms."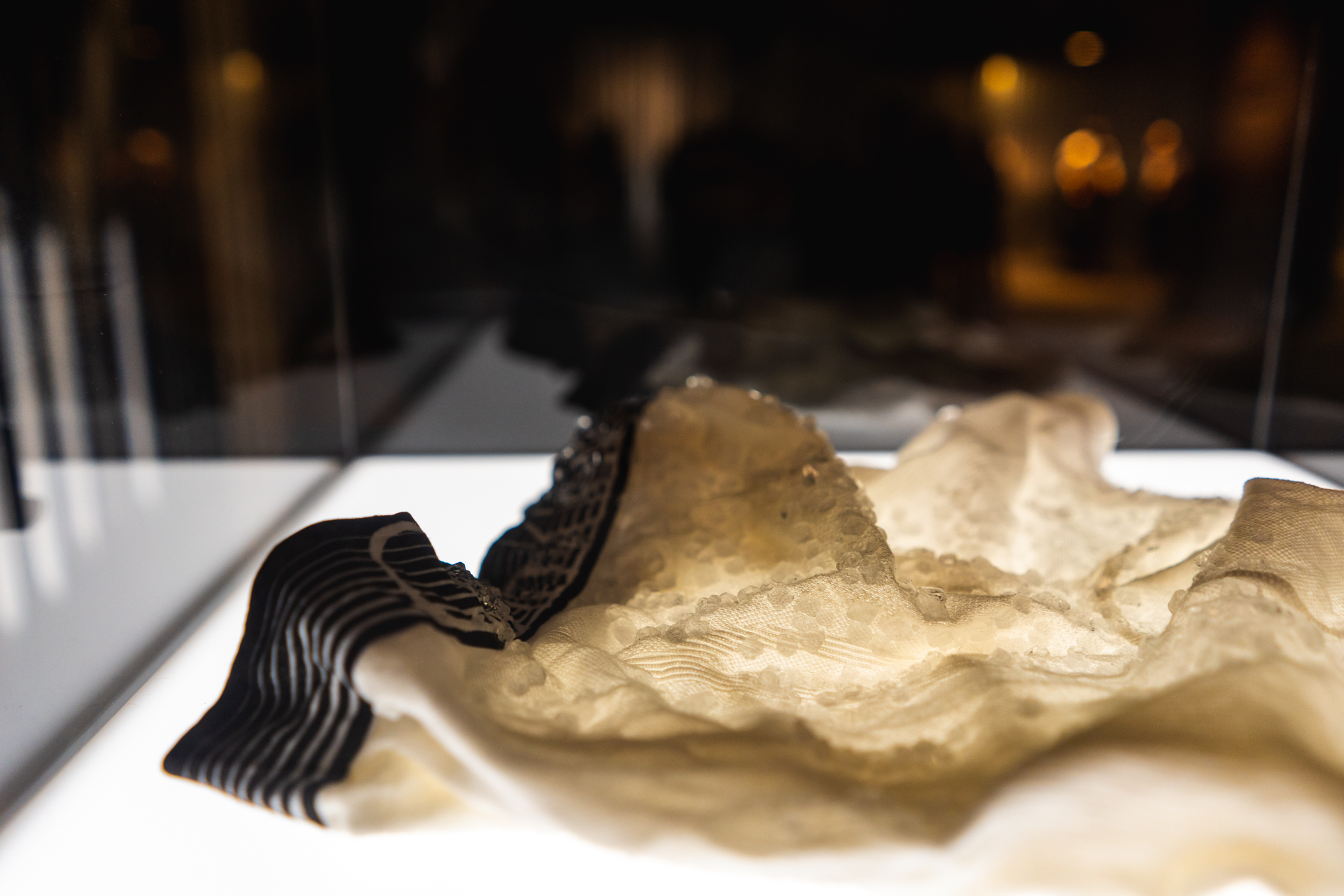 Here, the Onassis Foundation becomes a laboratory of ideas, a space that encourages one of the industry's most exciting young minds to delve deeper in her research and to present her work in new ways. "At the Onassis Foundation, we don't want to be defined and it's the same for Alice too," Aphrodite Panagiotakou, Director of Culture at the Foundation explained. "Don't reduce what you do. The best thing is to be open, and to evolve." It's advice that Alice has taken onboard. "Not labelling myself, as Aphrodite mentioned, has been one of the most self empowering choices i have made throughout my career so far," Alice Potts explained from a quiet corner of the installation. "By removing the label of just one discipline, it's allowed me to have the courage to not feel restricted by one area of approach," she added. This freedom encouraged her natural curiosity in design, science and the body while affording her the opportunities to collaborate across disciplines. If pressed, because well, people do like to label, she had previously described herself "a Material Researcher" as "it can be interpreted into all these different areas that i am fascinated with," she explained.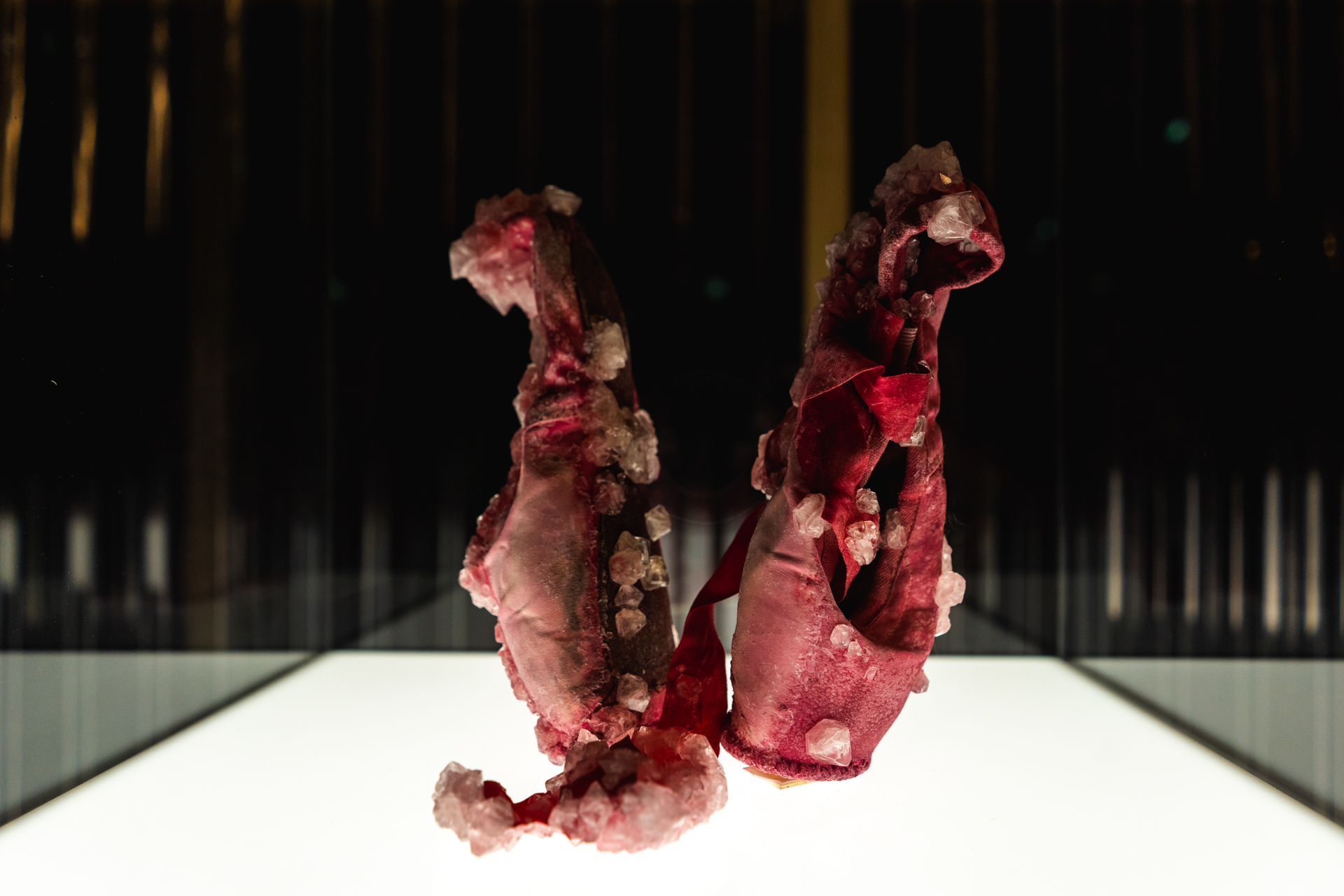 In the show notes for SWEAT Athens, Sarah Mower reminded us that "eccrine sweat glands are found in large numbers on the sole of the feet, the palms, the forehead and cheeks, and armpits." It might gross some of you out, but we need these glands to secrete the odorless sweat fluid to help control our body temperature and this is what Alice Potts collected from pointe shoes discarded from the London Ballet School and the worn kits of professional athletes.
Working alongside the biomedical engineers from Imperial College London, Alice discovered a pioneering method of accelerating the growth of sweat crystals while revealing the unique qualities of each person's being. The results not only excited the science world but excited the fashion world too, as we were left with unique, zero waste crystal embellishments. Ultimately, Alice is challenging what fashion can be, opening a new frontier between aesthetics, science, biology and the natural world.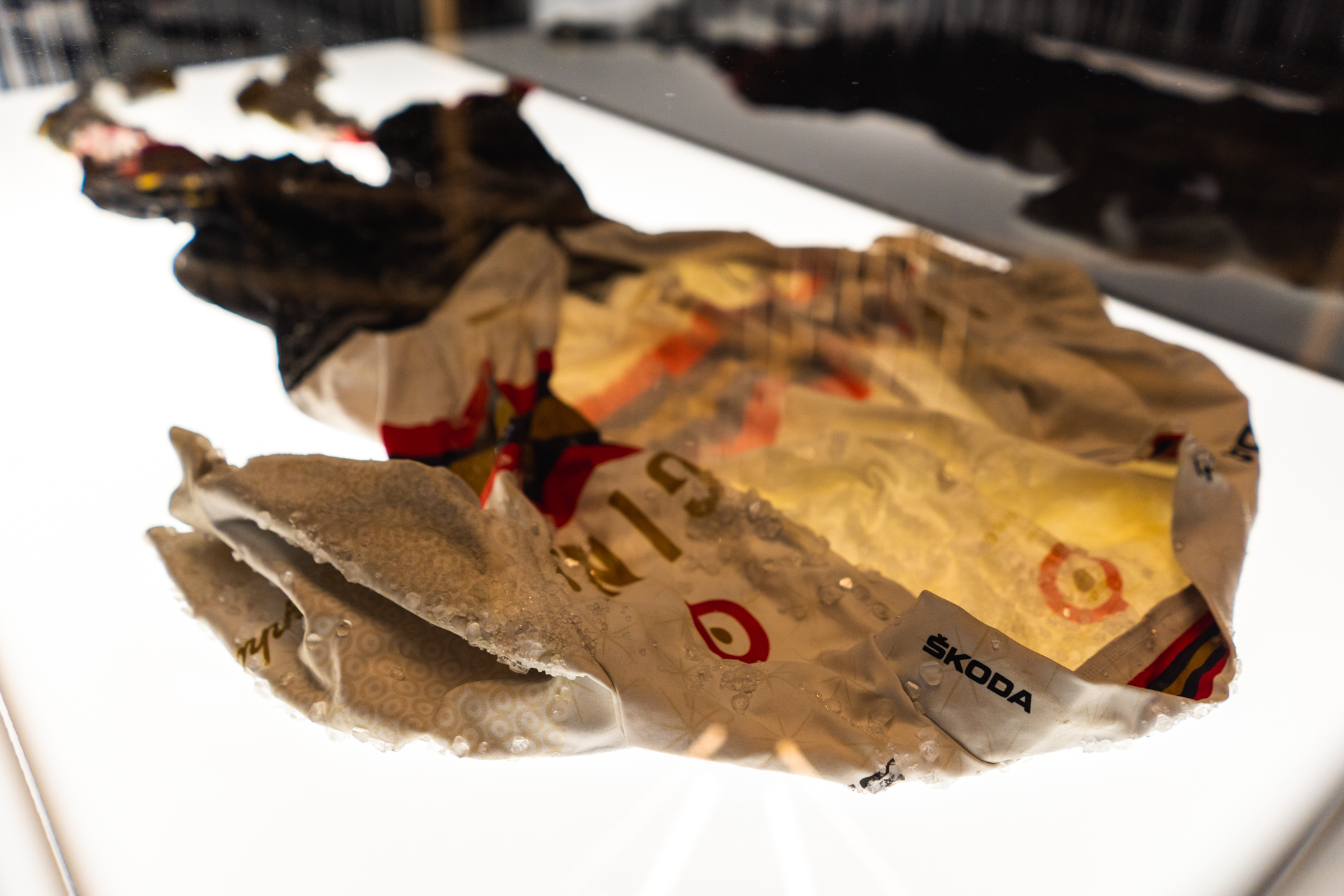 As we highlighted in our Earthwise Issue, Alice is part of a new generation of talent challenging the British fashion industry on issues of ethics and sustainability. "It's one of the most important messages I wanted in my work," Alice declared. "To be given the opportunity and platform to encourage fellow students as well as the British fashion industry that there is such a vast area within multidisciplinary approaches to change the minds of how fashion is perceived. Fashion in the past has been one of those areas that people have never thought so much about but for me has one of the biggest opportunities to create change. Unlike other industries fashion is extremely multicultural and connects so many different people together that by using fashion as a platform for ethics and sustainability can encourage so many more people to develop new ways of thinking." In Athens, immersed in a new city and surrounded by new cultures, Alice can hone her thought provoking processes.
"Having never previously been to Athens before the fellowship it gave me a chance to have a fresh outlook on my work and how I wanted to develop it over the next year," she added. "What Onassis have taught me is the importance in culture and community and has been so apparent in every area of Athens I have lived in over the last 5 weeks. For me what has been the greatest experience to takeaway is with everything that has happened in Greece over the last couple of years is seeing how connected Athenians are to Athens and each other. To have such a connection to a city that has been through so much, I feel extremely honored to have an opportunity to capture all these emotions into my work."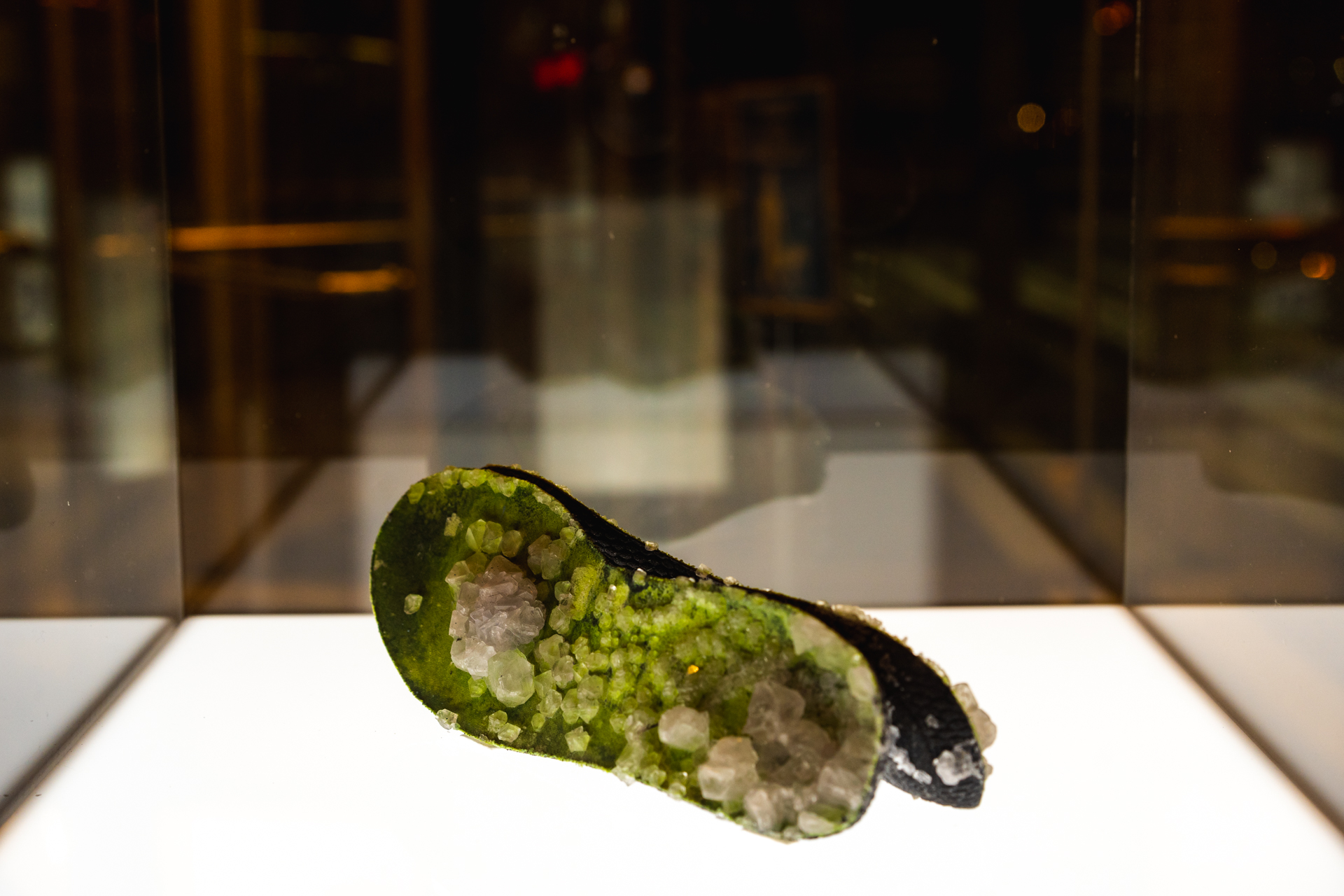 While on the panel and in regards to future work, Alice hinted at health diagnostic methods, possibilities of bio-technologies and medicine, along with a desire to explore the opportunity of another common bodily fluid, tears. As she builds her practice, broadens the science, deepens the research and continues to allow nature to guide her, she sees so much possibility. "I'm most excited about the whole idea of the unknown and how for the first time there is no knowing what my practice could change or become within different industries in the future," she explained. "By working with bio-technologists, other designers and people in medical diagnostics, it will push my practice into so many different areas that I could not imagine of my own but have an opportunity to not just revolutionize the industry but help everyday people as well."
"It's rare to find such support that affords so much freedom." Stavros Karelis, Founder and Buying Director at Machine-A, exhibition curator and creative conduit here. "With Onassis Future, there's space to nurture. With the world as it is, now is the time to ask questions, encourage dialogue, challenge negative preconceptions and call for positive change," he continued. SWEAT ATHENS does just that. "I consider myself fortunate to be surrounded by so many brave, smart women that each look to the future in unique ways," Stavros added. If the future is female, the future is secure. Here's to a better tomorrow.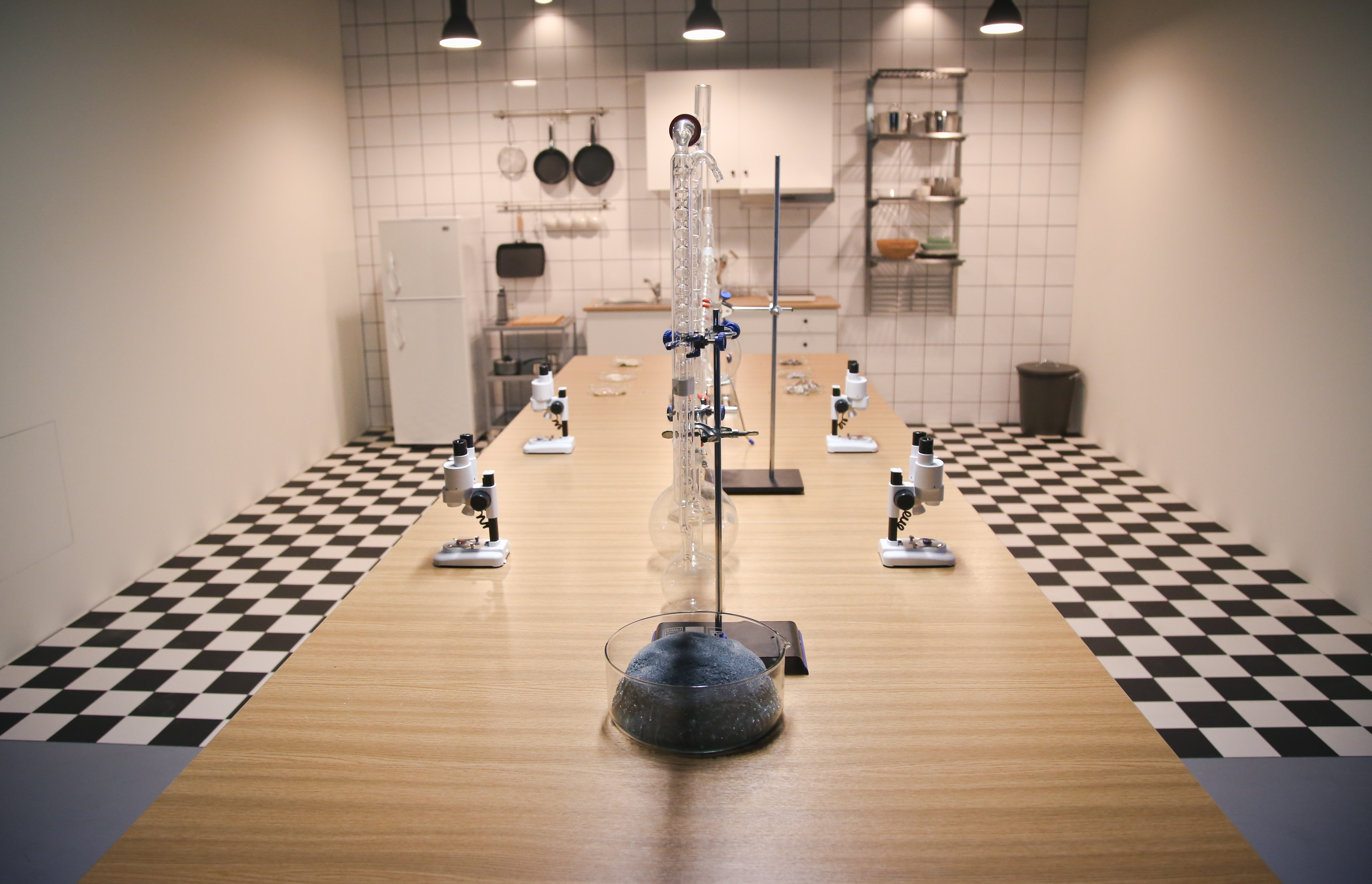 As part of their ongoing collaboration with SHOWstudio, Onassis Stegi are running the SWEAT ATHENS exhibition until 27 November and admission is free.

This article originally appeared on i-D UK.