Images courtesy of Zora Sicher
zora sicher's first book documents fierce friendship in a foreign city
The photographer tells i-D about 'Progreso 110.'
|
04 December 2018, 9:40pm
Images courtesy of Zora Sicher
Zora Sicher's deeply personal work documents her friends in Mexico City, where the New York-born photographer lived one and off for the past two years. Sicher moved there to study and stayed, finding a home in the creative communities there. Her new book, Progreso 110, is named after the address she used to live at, and serves as a document of her fierce friendship with her friend Samantha, and how she was welcomed into Samantha's chosen and actual family. Sicher attempts to answer what a budding friendship looks like when you're new to a city, with screengrabs and scans of ephemera alongside her photographs. The book was produced by creative director Carla Valdivia Nakatani in Mexico, and will be launched tonight at Sicher's exhibition in New York, Hysteria.

i-D caught up with Sicher, who shot Aaron Philip for the last issue of i-D, ahead of her show. We asked what it's like making a life somewhere you're learning the language, why Mexico City, and what role images play in communication.
How did you come to live in Mexico City?
I went to school in New York for two years for photography, and I left in 2016. From there I left for Mexico City and went to study at La UNAM. They do specific programs there. I was taking a bunch of classes, but it was mostly an intensive Spanish class. I had already met my good friend Samantha, who is perhaps my muse, and is 85% of the book and what this project is about. I had met her in New York. She was like, "Oh you have to come, I'll introduce you to this person and that person," [such as] Maria who has the modeling agency Guerxs and is a close friend of mine now, Victor Barragan the designer who's from there. I fell in love with the city, and I was there for 8 months. I came back to NY for a month, and since then have been back and forth. I guess it's been two years!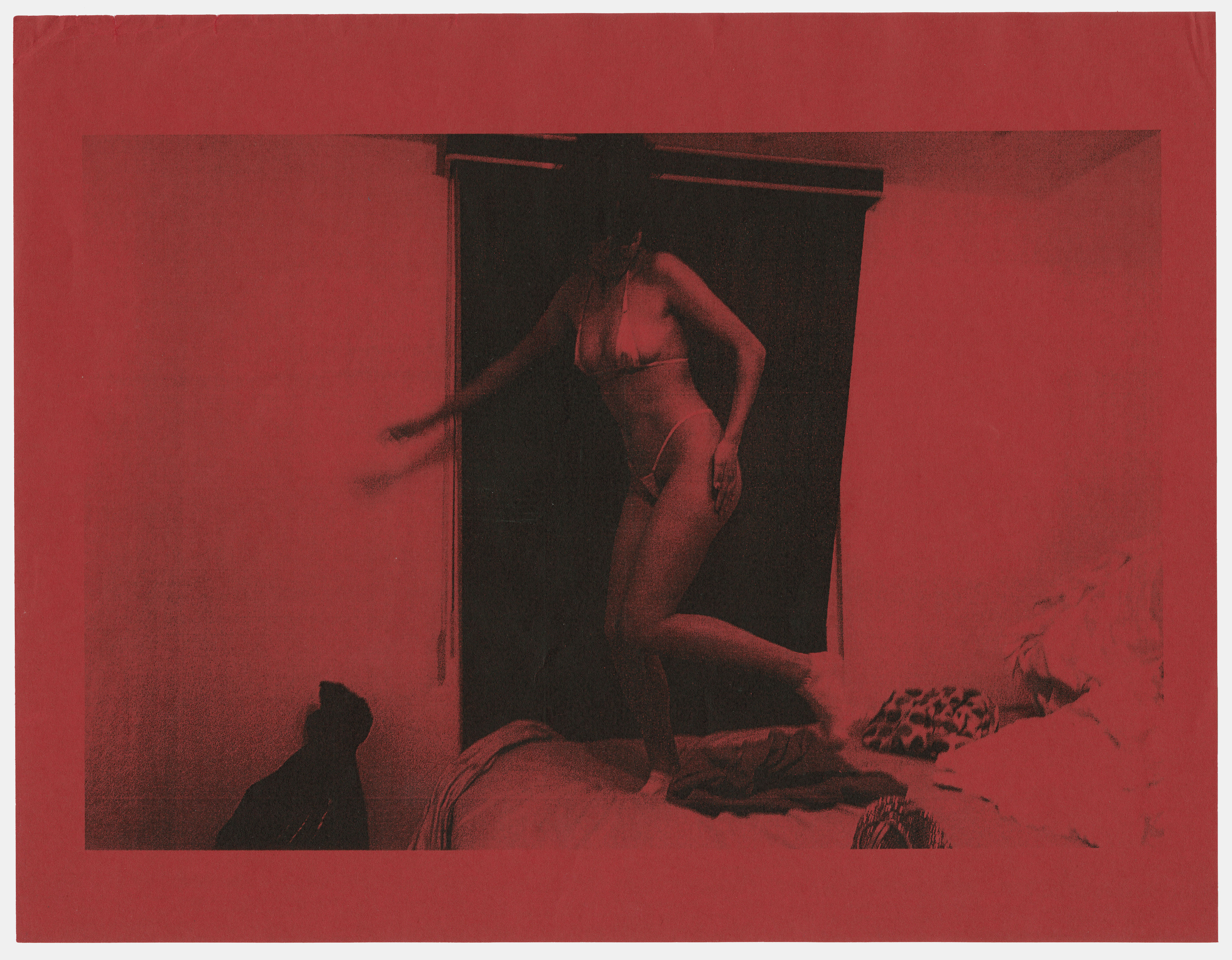 And the book chronicles that time?
The book is called Progreso 110, which is the address of where I moved in with Samantha and two other girls. It's been a year. It's definitely a documentation of all of that time, but it focuses on that time with the girls, specifically Samantha, and what it meant for all of us. Because she was in the midst of a romantic situation in New York, and I had one in Mexico, and we also had our really close thing, so it was sort of about us being in the two different places and getting so close.
What is it about Mexico City that shapes your work?
I think Mexico City specifically, and the young creative scene there… I feel like there's a lot of creative freedom, and a lot more people doing things together. New York is sort of crazy and every man and woman for themselves. Mexico City, is more like, "Wow I have this huge family." One day we're making a music video together, then we're trying to get this shoot together, then it's a series of raves. There's just so much. I found the creative energy there, and also the rhythm, being a lot more relaxed than New York. But also full of endless possibilities. One thing I've thought about a lot is that obviously it's a new place for me. It's relevant that it's Mexico City, but one thing I think is important about the book is that it's something that could exist anywhere. The city is so important, and it's about these two meeting places, but at the same time it could be in Budapest. Because the point of the book is not just to be like "Me in Mexico City." It's a lot more about my relationship, and me being foreign.
Aside from the community, in terms of production and materials it's such an insane city. And that's something I learned a lot about, making this book with Carla. If you want to find paper, or whatever, you have something you're looking for, there's a zone in the city. Ten blocks dedicated to neon paint? Or where Carla took me to all the offset printers. The craft or trade there is so interesting. That exists in New York a little bit, but in Mexico feels very present.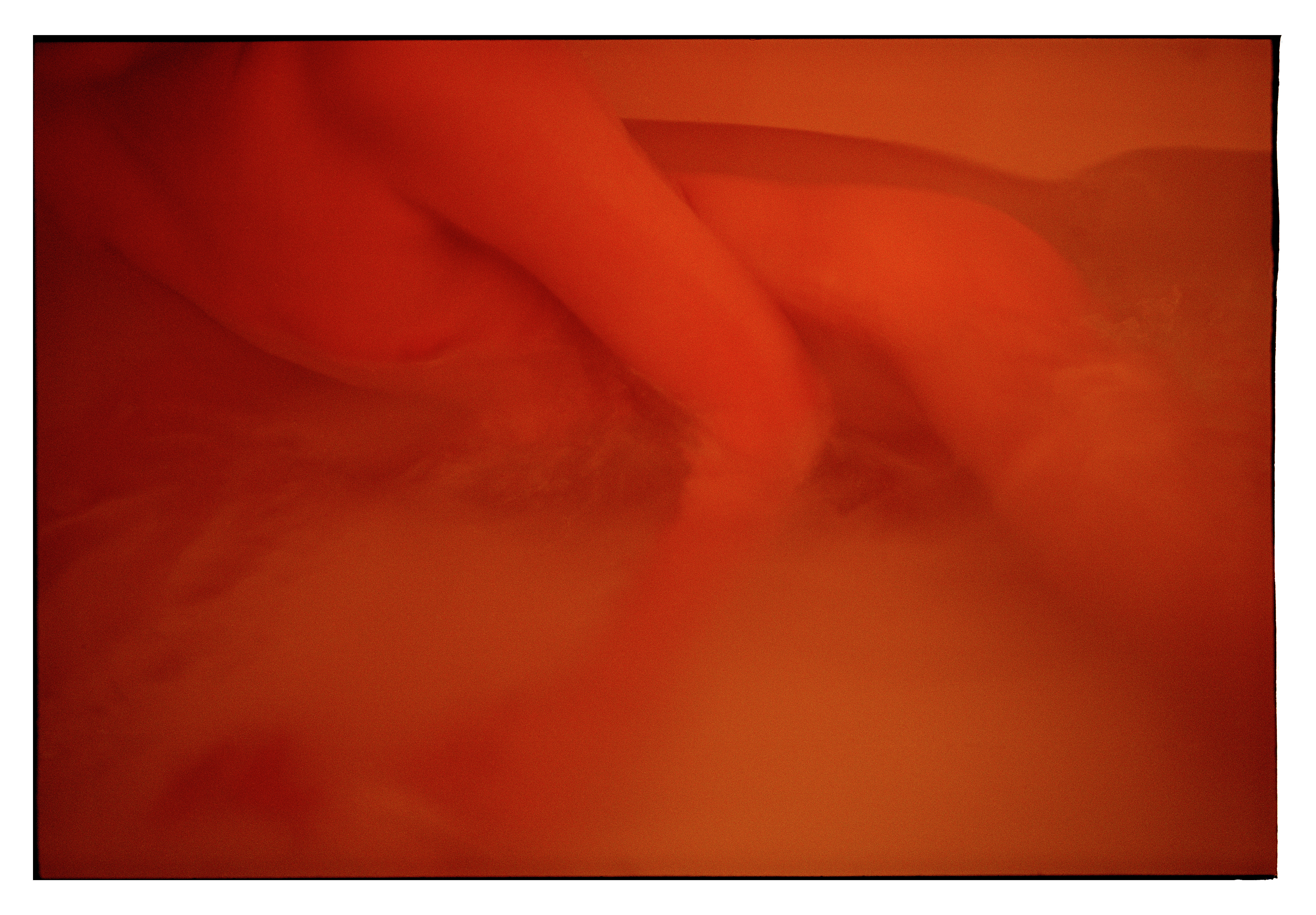 What were you thinking with incorporating the screengrabs?
It got to this point where I thought, "Oh my God, I'm making work for Instagram all the fucking time." I love it when I get all these likes, I'm communicating, and it's instant — I'm sending out this feeling to the world that I feel. And then you forget about it. I think it's great in a lot of ways and it's been a huge component of this body of work. But I decided I needed to make something physical. Not that I have nothing to show, but I want to hold something in my hand.
You can see Zora's show 'Hysteria' from December 4 at 61 Hester Street, for one week.