All images courtesy of American Vintage FW18.
american vintage is more than just the perfect t-shirt
13 years on from the brand's launch, American Vintage founder Michaël Azoulay reflects on the brand's humble beginnings and his plans to make the future bigger and better than ever.
|
27 November 2018, 1:47pm
All images courtesy of American Vintage FW18.
When Michaël Azoulay set out to create the perfect T-shirt, all the way back in 2005, he could scarcely have imagined the global success that his brand, American Vintage, would attain. Inspired by his travels to and from the United States, the Marseilles native drew upon the infinite possibilities of cotton to launch a T-shirt line of classic brushed cottons, roll-up and raw cut hemlines and a timeless loose fit.
13 years later American Vintage has grown exponentially, expanding into a multifaceted wardrobe of staples, a men's line which launched in 2008 and 1000 outlets worldwide. Michaël took the T-shirt from an everyday item into a veritable collection piece. Here he sits down with i-D to explain how he did it, and what's next for the brand.
Who is the American Vintage woman/man?
The American Vintage woman is free, artistic, strong. She is her own person before the product, the product does not make her. She's a woman who is sensitive to materials, texture, colors, and attuned to her emotional sense. It's similar for the American Vintage man. The product is so subtle it seems simple. He is sophisticated, confident, bold, likes to play, and has a nonchalant careless side to him. He is playful, likes to tease and is provocative.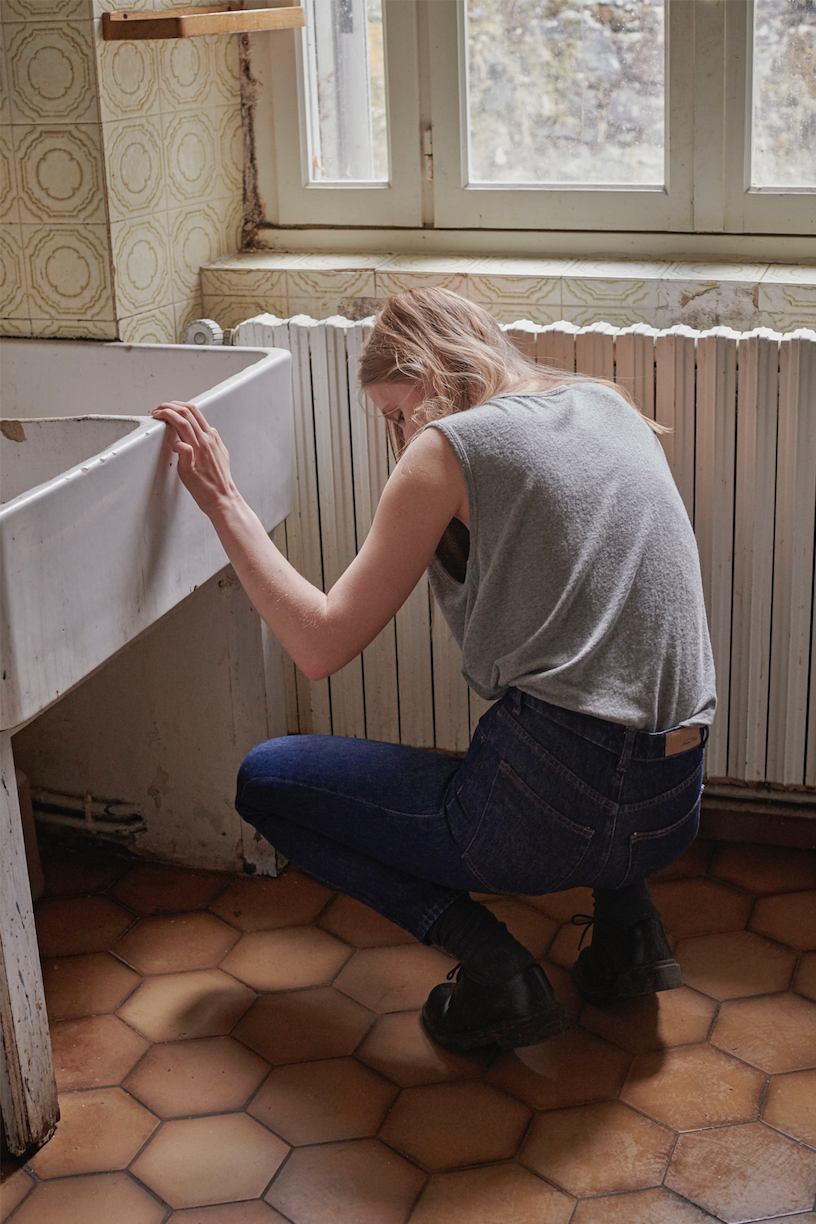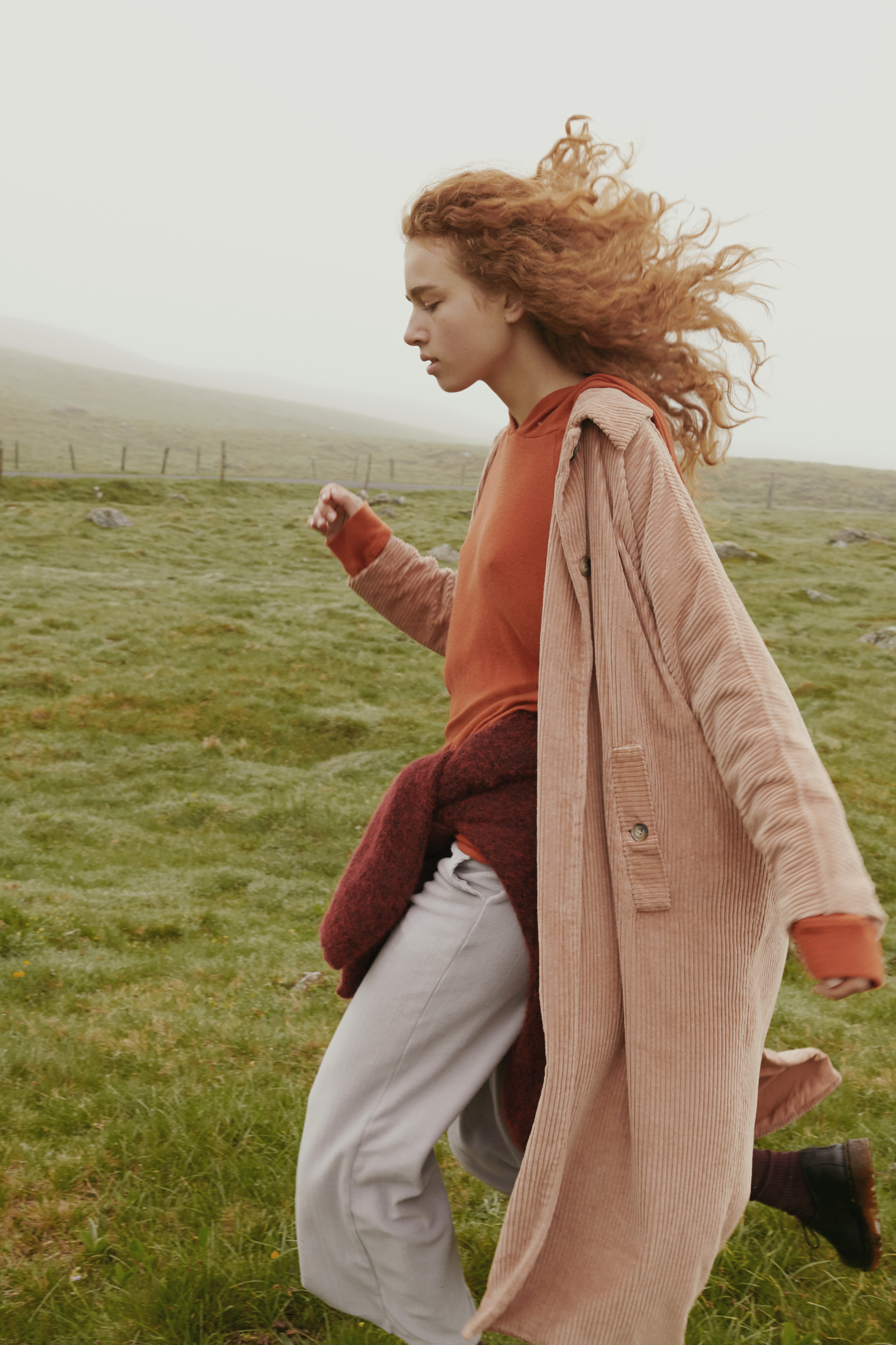 What's been your proudest moment so far in the 13 year history of the brand?
Sometimes when I sit down and think about it, I realize the progression of my staff and how I've developed my staff since we started out is pretty unbelievable. I put a lot of pressure on myself because I'm worried that it will all end. It's such a demanding industry and you always have to be on your A-game.
There's always something going on and there's never any downtime, especially as the competition is so fierce. It's been a crazy and exciting journey but what's great about fashion is that it never stops, and it keeps you eternally young. Our goal is to keep going further to become an example and give other people hope and impart that passion. We've learnt amazing life lessons and built close relationships. It's fantastic.
Since its inception, American Vintage has expanded into sports, loungewear, and accessories. What's next?
It would be amazing to one day have concept stores or add interior decorating products with home accessories to create a lifestyle atmosphere for our brand. I don't know if this is something that will ever materialize, but we do want to take things further to make our products more attractive and even more lifestyle-oriented. It's all about giving life to the product in a complete universe, about imagining your home around the sea or the mountains, with a daytime or night-time atmosphere. If we ever get there, we could have a lot of fun organizing different collections. But it's still a long way off.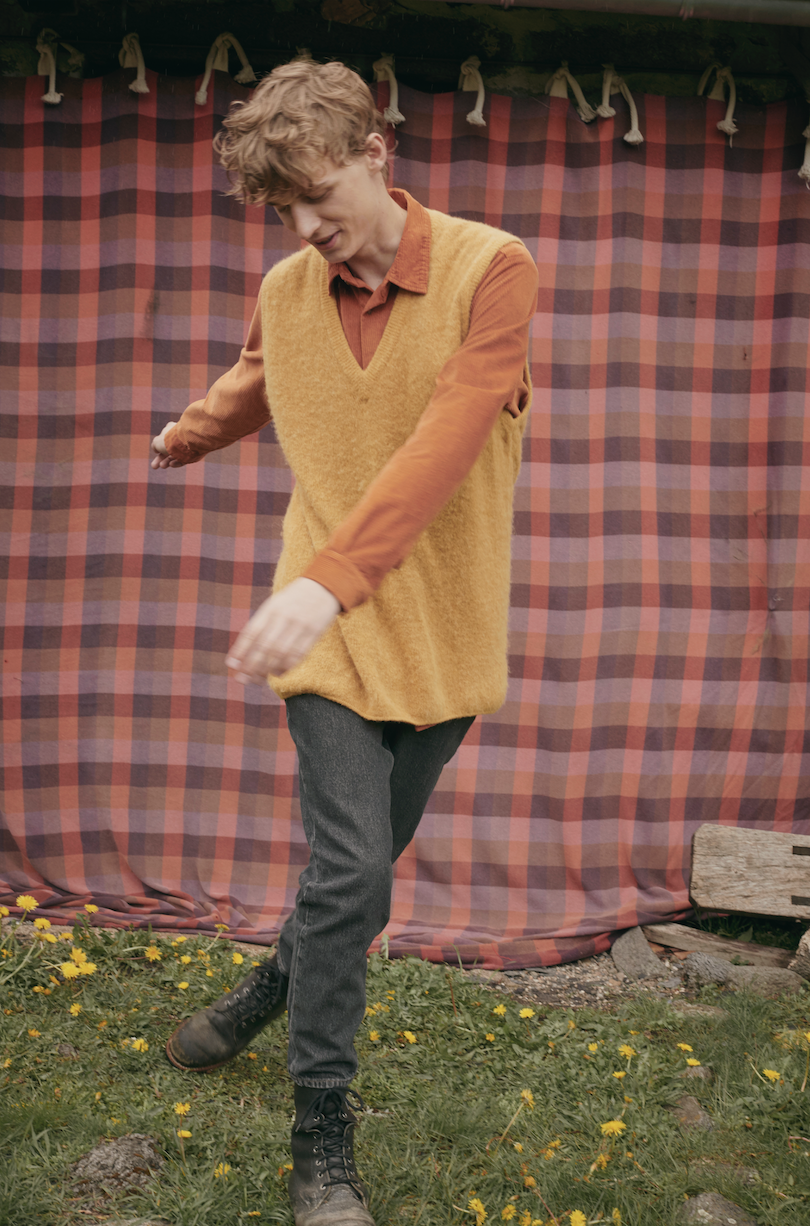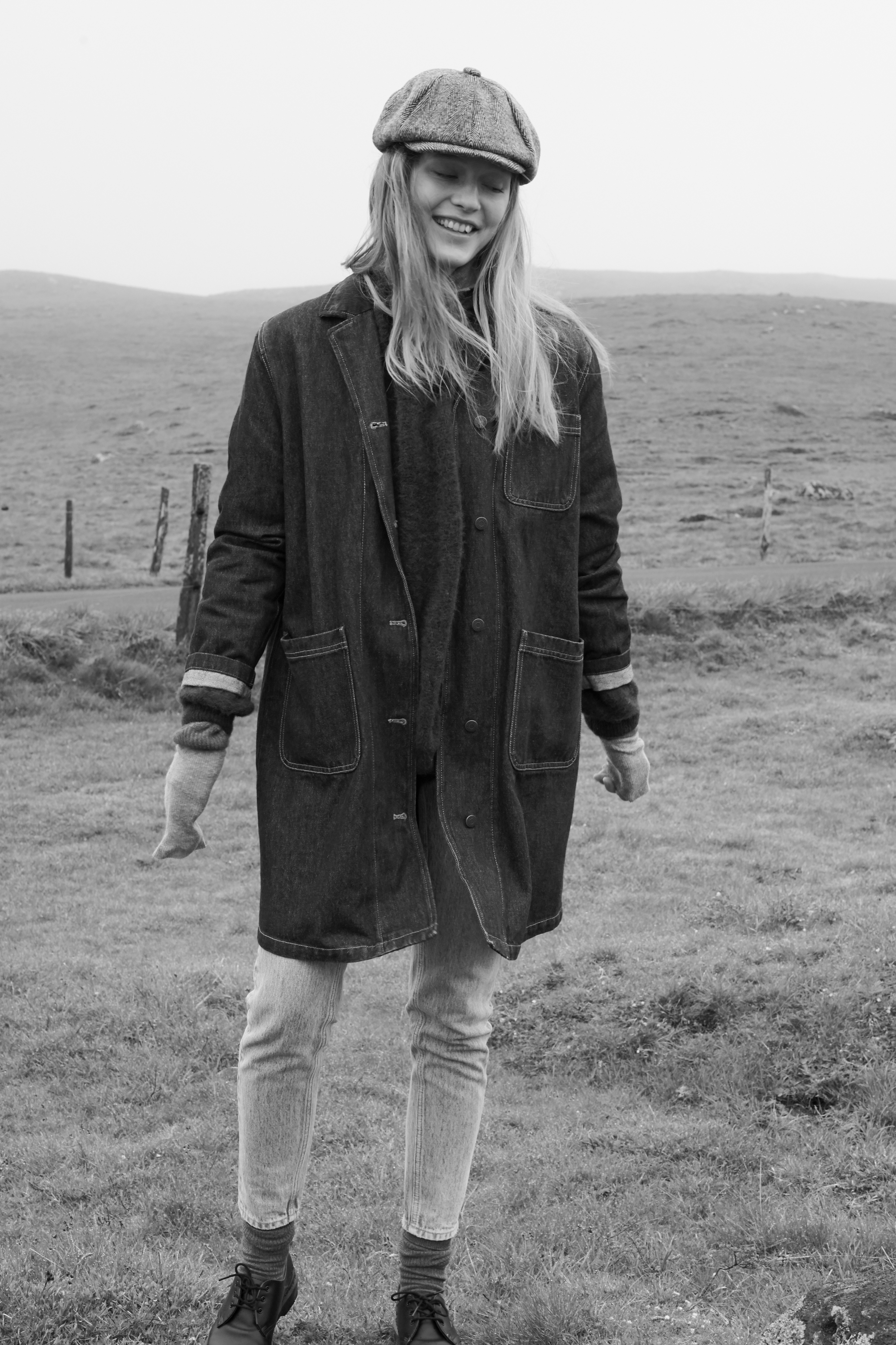 As someone from Marseille, what made you want to establish a brand so deeply rooted in Americana and American style?
It's the life lesson that the US taught me. It's the state of mind, their positivity, their pragmatic approach to things. The USA has taught me how to be positive and always strive to do better. It has opened my eyes. More than 15 years ago I was struck by their openness, their state of mind, unlimited opportunities, big ideas, and the idea that anything is possible. My first trip to the States was in 2003, when I went to New York aged 25.
What inspired you to focus mostly on the humble T-shirt?
Personally, I wear a short-sleeved T-shirt 365 days a year. The T-shirt is essential in any wardrobe, especially a classic white T-shirt, which is a must have for both men and women.
We'll always need more T-shirts in different shapes and materials. It's a simple and essential piece for any look. It's easy to wear, wash, fold, and take care of. It's effortless. When I think of a classic T-shirt, James Dean's white tee always comes to mind. I'm crazy about T-shirts, much more so than trousers. T-shirts are worn on your chest, where you feel things... It hugs your body, goes where you go, adapts to your body, follows your movement. Trousers don't seem to have the same impact on our day-to-day life.

You wear trousers because you have to. When I put on a T-shirt, I have to feel good. If I don't feel good I don't keep it on, whereas with trousers, I keep them on no matter how I feel. Our tees are the T-shirts I feel best in.
What are some of your inspirations for American Vintage in general?
I'm pretty observant so I draw inspiration from how people behave, how they move when they're traveling. I try to look ahead and understand what people want at different points in their life. Collections need to adapt to the long-term and not be fast fashion designs. Our priority is to create long-lasting, timeless and fashionable products, because when it comes to their day-to-day habits, people will buy less but better.

It's easier to understand when you're a parent with a growing family. You have to get back to the basics. Most of our brand values haven't changed and we've stayed true to them. But we're running a business and committed to entrepreneurship, and as the weeks and seasons go by, we're still reinventing ourselves.
This article originally appeared on i-D UK.