here's a mysterious new teaser for stranger things season 3
Let the fan theories begin!
|
10 December 2018, 10:54am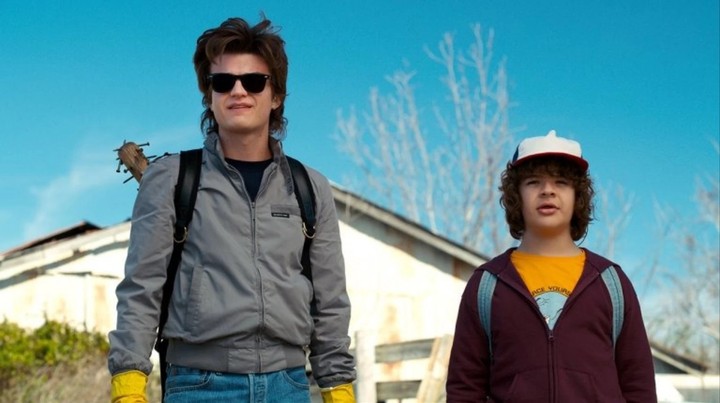 2018 was a pretty good year overall but we do have to acknowledge that something was missing, and that something was a new series of Stranger Things. While we missed out on our favorite gang from Hawkins this year, 2019 is looking a lot brighter with a new teaser confirming season three will drop then. Unfortunately, exactly when we should clear our schedules for a Netflix binge remains a mystery.
At least one thing we gained from the new trailer is the names of all eight new episodes of season three, giving us just enough new information to spiral into fan theory territory. Episode titles for the new series include: Suzie, Do You Copy?, The Mall Rats, The Case of the Missing Lifeguard, The Sauna Test, The Source, The Birthday, The Bite and The Battle of Starcourt.
At least two of the new episodes reference a new shopping mall, which was unveiled in a promotional video by Netflix a few months ago. The mall promo teaser featured a bunch of throwbacks to 1980s American mall culture and finished with the tagline "coming next summer." Originally fans took this to mean a new series of the show would also land in summer, which now looks more likely.
Checkout the episode title teaser below:
This article was originally published on i-D AU.
This article originally appeared on i-D UK.