7 fashion labels you never thought would come back
Warning: 2000s nostalgia ahead.
|
19 September 2018, 5:14pm
This story originally appeared on i-D France.
Someone's comeback is being orchestrated even as we speak. Carefully so — because your second chance is often your last, and being cast aside often means being forgotten for good. The key to success is patience — and timing. Coming back is good; coming back at the right moment is better. This is true in music (just ask All Saints) and politics (don't ask Joe Arpaio) and most definitely in fashion. The industry's "nostalgia cycles" have gotten so predictable that it's easier than ever for brands to seize the perfect comeback moment. Just ask Fila, Champion, Esprit, or any of the other brands that have ridden the 90s revival wave. And yet, some comebacks are unexpected. 2018 will see the return of DDP, a French brand that was the envy of every late-90s/early-2000s teen — and one we'd all but forgotten until A$AP Rocky popped up in a yellow hoodie with a familiar logo. We investigate this plus six equally improbable fashion comebacks of late.
DDP
"Docks Dupont" — doesn't ring a bell? It's the name of the first multi-brand boutique in Bordeaux, opened in the 80s by Laurent Caillet and Didier Mauroux. But more notably, it's the predecessor of another brand, born in 1996, that won over teens into the early 2000s: DDP. The label sported a somewhat nightmarish logo featuring a big yellow head — more evocative of our grade school collection of Bic pens than of avant-garde teenage streetwear. Despite its success at the time, it seems it may have taken DDP until 2018 to become truly "cool." This year, the brand has made a forceful comeback — a return to its roots, and to items that fit into the landscape today better than ever, notably hoodies and overalls. Clearly, good things come to those who wait; while the brand had quietly cooled it on women's ready-to-wear apparel since 2009, a brief glance at DDP's Instagram bespeaks a new, unexpected level of hype, fuelled by none other than A$AP Rocky.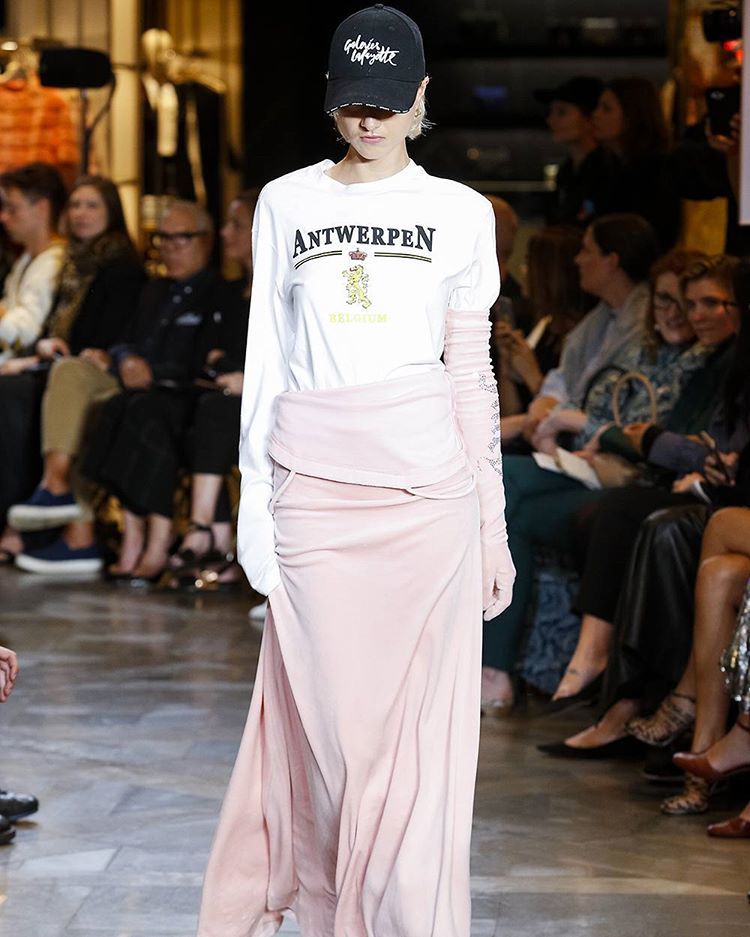 Juicy Couture
Also in 1996, two California friends had the same dream of getting into fashion. Gela Nash and Pamela Skaist-Levy began by dreaming up a delicious-looking logo, one only the 90s could have produced, ornamented with the words, "Made in the glamorous USA." And in the early 2000s, these BFFs struck celebrity endorsement gold: in less time than it takes to say "Juicy Couture," Madonna was spotted in a velour tracksuit that Nash and Skaist-Levy had sent her, and the Juicy Couture machine was set in motion. All the stars of the era offered themselves up to the garish colors and golden "JC" logo that had become the bling-bling uniform for a generation of women bottle-fed on The Simple Life. Paris Hilton would naturally become one of the label's most notable unofficial ambassadors, but much like the hotel heiress, Juicy Couture would not survive the coming of the next decade. The brand fell gradually into obscurity, until Vetements resuscitated it in 2016 and it snagged a spot at New York Fashion Week. Since then, resuscitated by the aughts revival and new creative director Jamie Mizrahi, Juicy Couture has been enjoying its second act — as has Paris Hilton.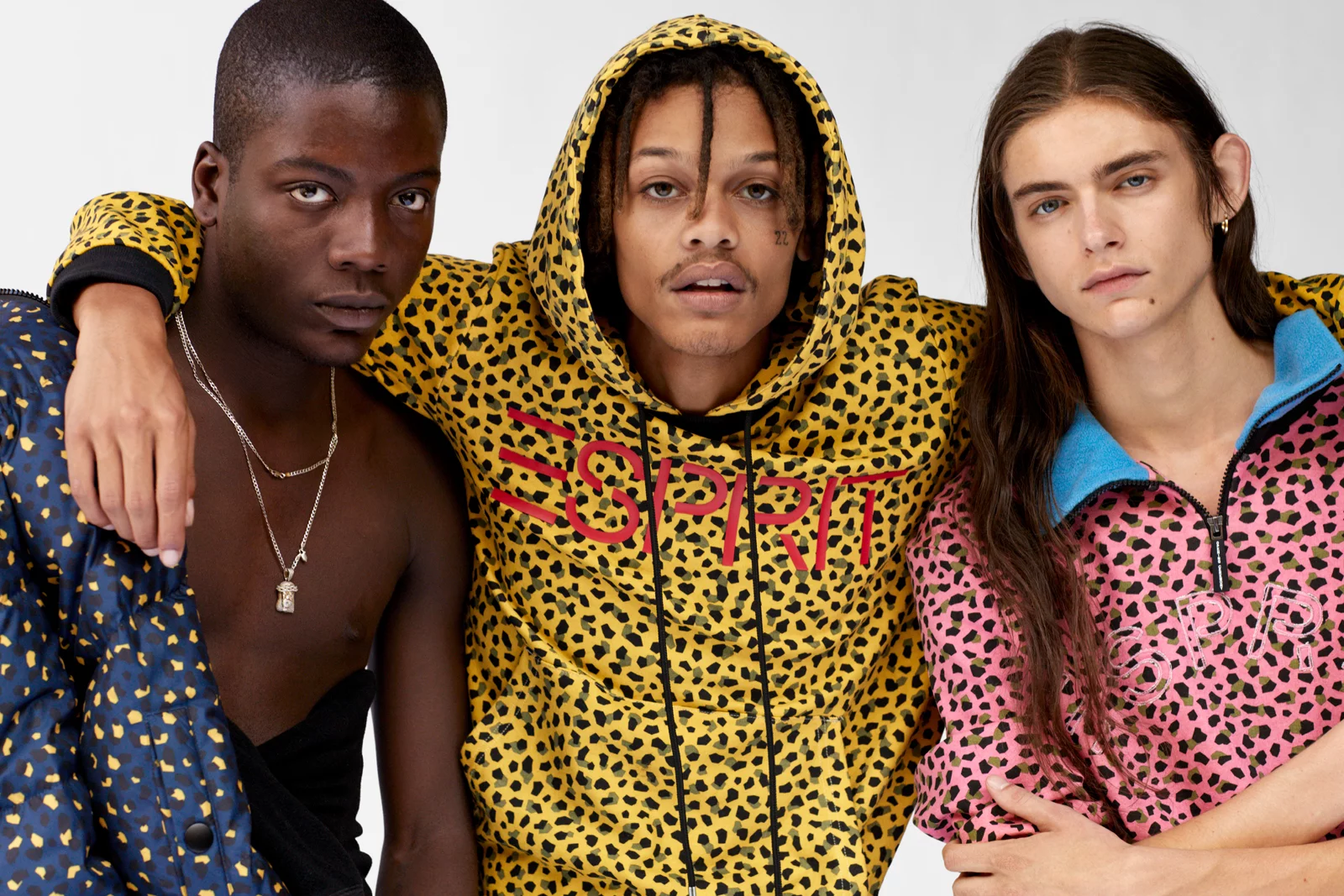 Esprit
Humility is an indispensable ingredient for a successful comeback. Sometimes that means simply knowing how to get support from a brand which is enjoying its own moment in the sun, one that's currently ages from having to wonder, "How do I bounce back?" Esprit, famous in the 80s and 90s for its colorful stripes, partnered with Opening Ceremony in 2017 following the closure of all its U.S. stores in 2011 and most of its global ones soon after. It was a blow that called for intervention from Opening Ceremony's Humberto Leon and Carol Lim. With the boutiques gone, Esprit offered itself up to a new generation online. In doing so, the brand went back to its classics: running clothes, t-shirts, and down jackets, all of it featuring Esprit's signature colors and patterns, and all of it at a reasonable price — a decision made by Opening Ceremony so as not to betray the brand's original spirit . Since this 2017 collaboration, Esprit has seen a gradual renewal of its chic sportswear. Gradual, but successful.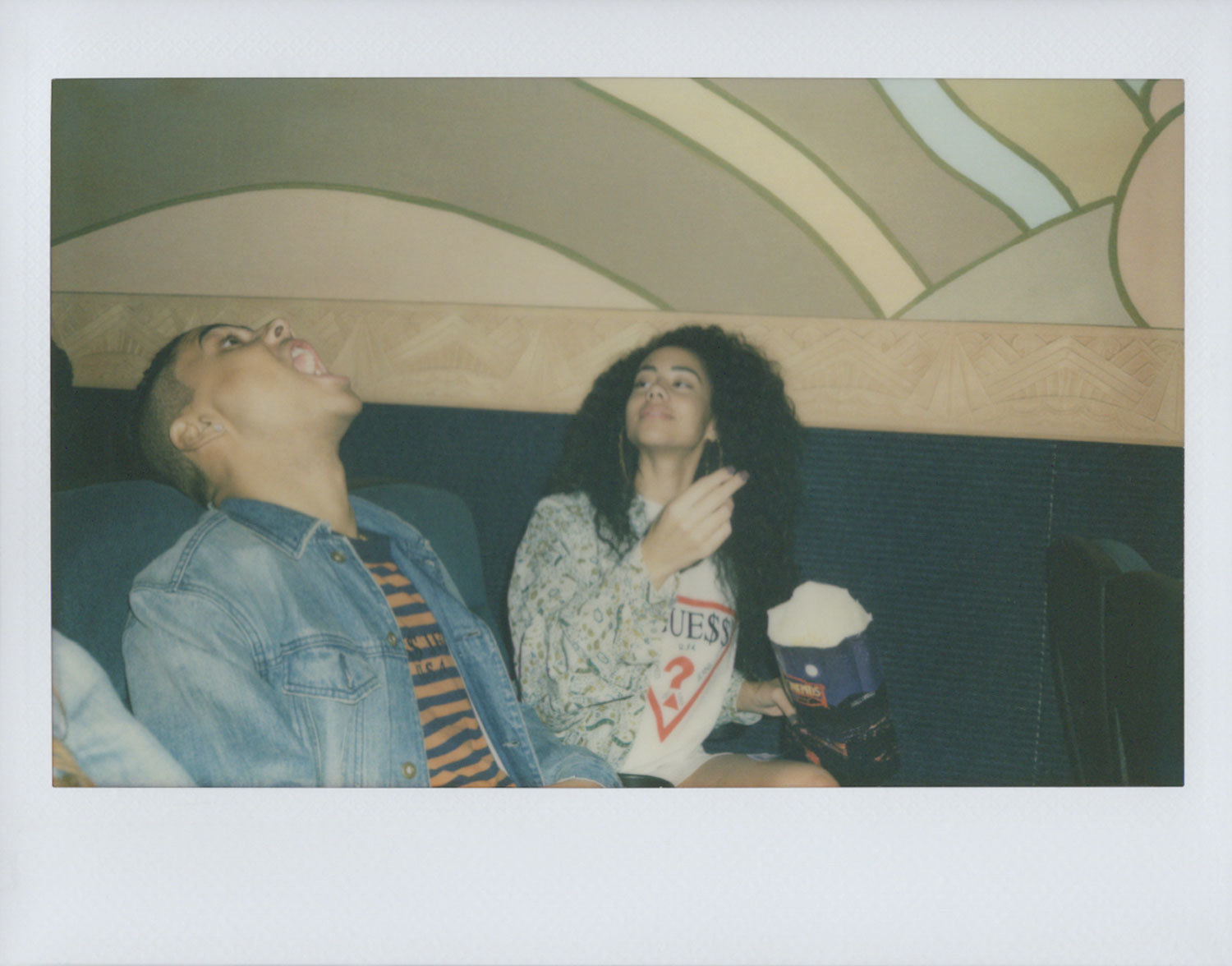 Guess
Could it be that A$AP Rocky has found his calling as the designated savior of failed enterprises? A few years prior to the DDP renaissance, he had worked on the revival of Guess, the brand founded in 1981 by the Marciano brothers, two Marseille transplants in Hollywood. We remember Guess mostly for its popularization of slim jeans — now an item from another era, a baby-rocker showpiece in the mid-2000s. But beyond that, this Frenchest of California brands had very prestigious ambassadors indeed: Anna Nicole Smith, Eva Herzigova, Drew Barrymore, Claudia Schiffer, and Naomi Campbell were just a few. While the label doesn't seem to have suffered large financial strain in the 2010s, its influence had certainly diminished. But in late 2016, Guess celebrated its 35th birthday by reissuing hundreds of its iconic pieces, and doing so in the temple of cool itself, the now-defunct Colette. In October 2017, the brand unveiled a capsule collaboration with A$AP Rocky. Then, this past April, Franco-Swiss superbabe Nabilla Benattia proclaimed herself the #newface of the brand. Proof, if such was needed, that Guess is still a brand in step with the times.
Von Dutch
Comeback is perhaps too strong a word when applied to Von Dutch. Whereas DDP and Juicy Couture can live forever in our collective nostalgia, it's harder to find too many fashion addicts who long for the return of the American brand once led by the late Christian Audigier. With its 24k-ish Instagram followers, you can't call Von Dutch's a smash revival. But the brand's signature trucker cup did cover all of our heads in 2004, and remains a popular accessory among our boldest celebrities. At the 2018 MTV VMAs, Travis Scott sported a Von Dutch cap reworked by California designer Bana Bongolan, while his girlfriend Kylie Jenner had posted selfies in Von Dutch in 2016. It was more than enough to raise the profile of this slightly passé brand, at least for a little while, and relive our high school fashion impulses.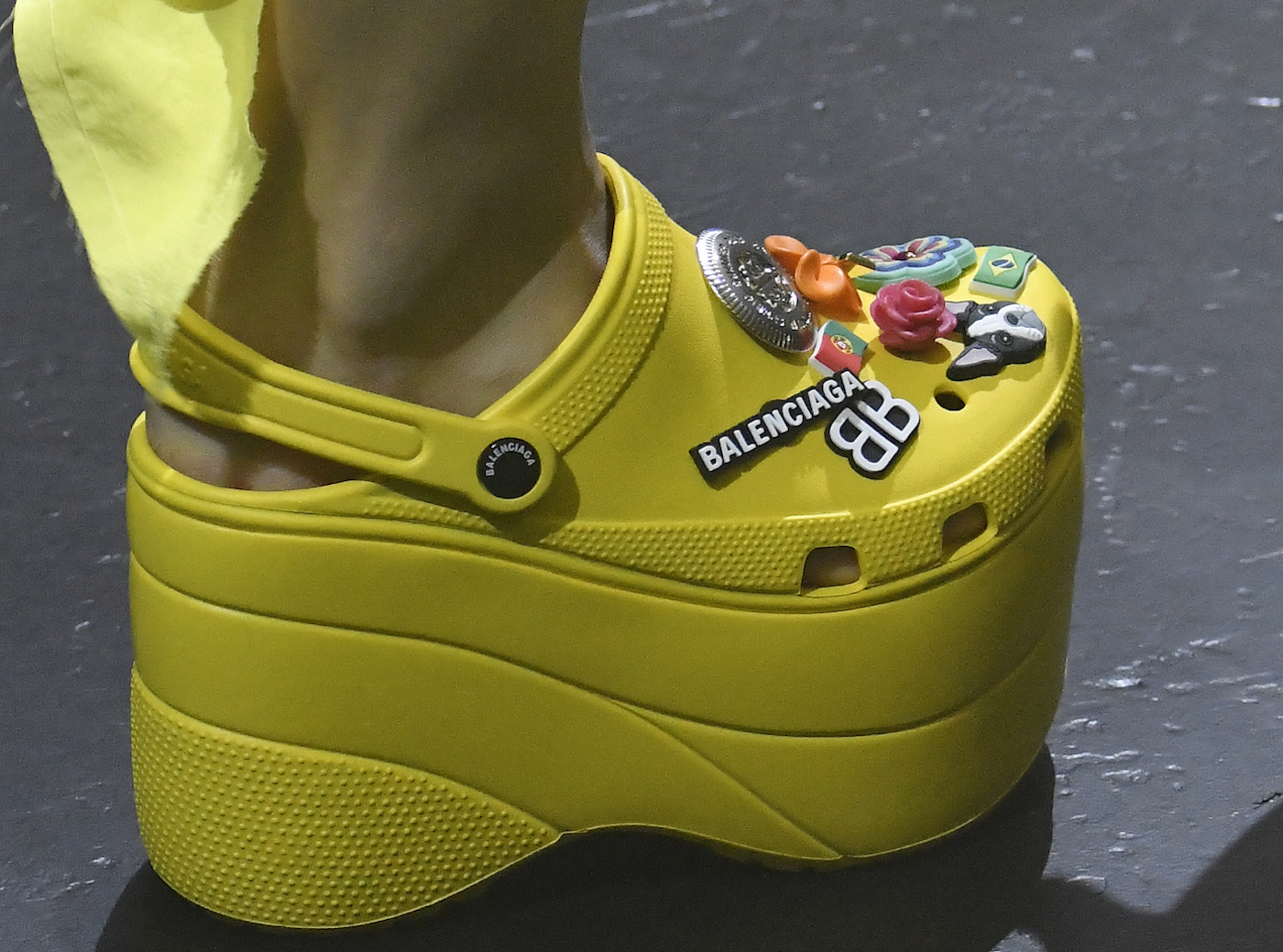 Crocs
Sometimes all it takes is a well-calculated partnership to raise yourself up in society — and Crocs, launched in 2002, have proven this twice over. First considered to be regrettable utilitarian shoes, Crocs arrived in the fashion world at the spring/summer 16 parade of Christopher Kane. Immediately, they divided public opinion, but in fashion, divide and conquer are the watchwords. Then Balenciaga's spring/summer 18 collection gave Crocs the crowning they deserved — in the form of a platform model that broke the internet. Crocs's marketing director explained at the time, "When Balenciaga made us their offer, we saw an opportunity to rethink our traditional design and molding techniques." For a fashion item, Crocs could hardly be uglier, yet lately in the fashion world, the ugliest often means the best. Truly ahead of their time, those Crocs.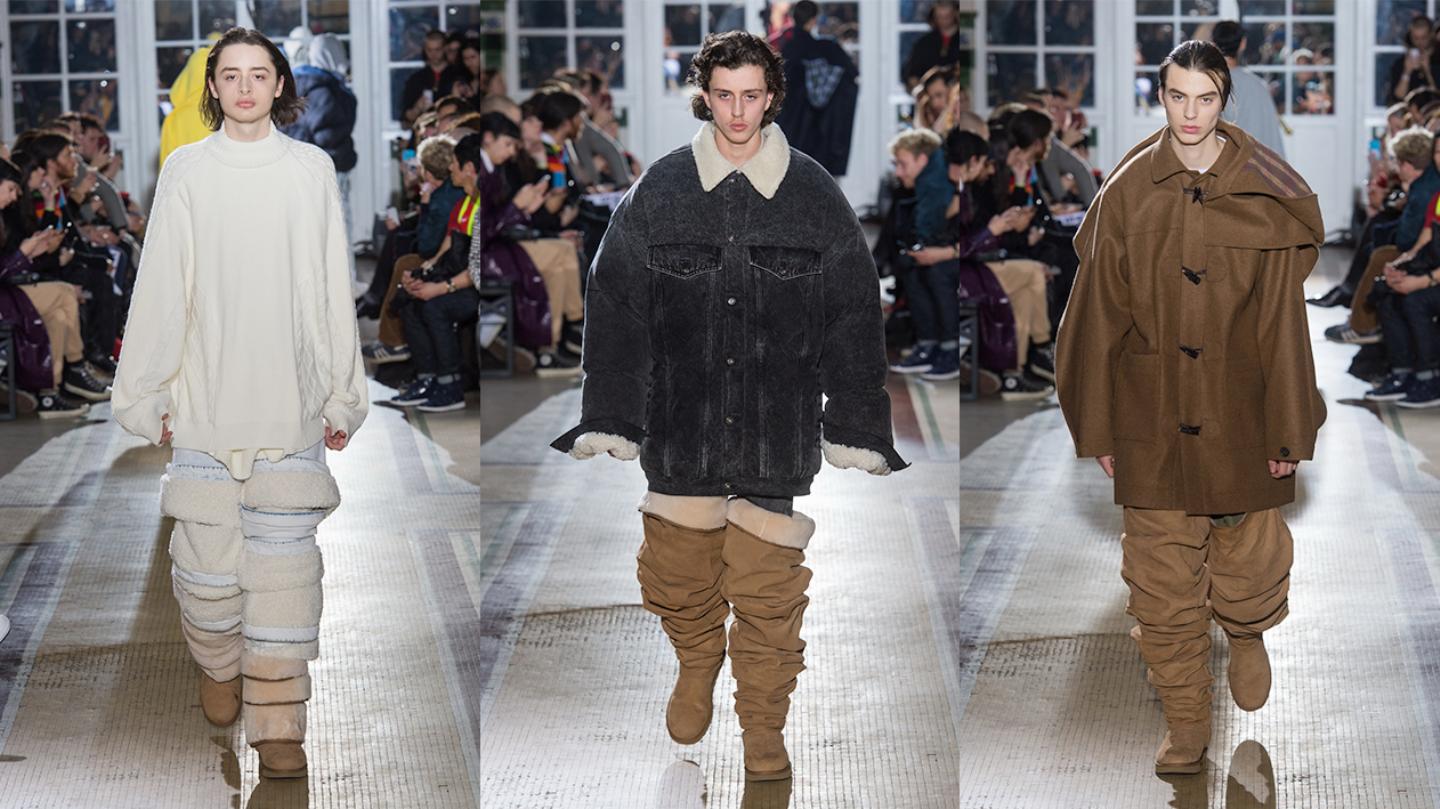 UGG
Another prime example of fashion's thirst for questionable 2000s footwear. If we can concede anything about UGG boots — conceived by Australian surfer to warm his feet — it's that they're comfortable. It usually doesn't take much more for the fashion world to seize on something, but in this case it took all the talent of the team at Y/Project, led by Glenn Martens, to get something interesting rolling. Last January at Paris Fashion Week, UGGs made an appearance in the form of snuggly thigh-highs. Mixing traditional UGG characteristics with twists unique to Y/Project, Martens spearheaded this most exciting comeback, with UGG giving him carte blanche. "Wearing UGGs," Martens commented, "is like sticking your feet in warm butter. What's better? Putting your thighs in warm butter?" Y/Project x UGG: it's the love story we never knew we needed.
Tagged: