'the wild boys' is the queer arthouse movie you absolutely need to see
Featuring beach orgies and supernatural phallic plants, 'The Wild Boys' is a modern, gender-fluid 'Lord of the Flies.'
|
24 September 2018, 10:38am
All imagery via The Wild Boys IMDB.
The Wild Boys is a new erotic arthouse movie, a dreamy adventure story, like Lord of the Flies sifted through the occult mind of Kenneth Anger. It's a movie that features prosthetic penises, phallic fruits with gender-bending powers, and beach orgies that occur under a sky of falling feathers. Its main characters are boys played by female actors (a fact you quickly forget). It's a late night mind-melting movie that unfolds like a strange dream you can't tear your eyes from. You have to wonder: how did the filmmaker dream this thing up?

"I imagined it like a fountain of hidden desires, an expression of free eroticism without sexual borders," director Bertrand Mandico tells i-D.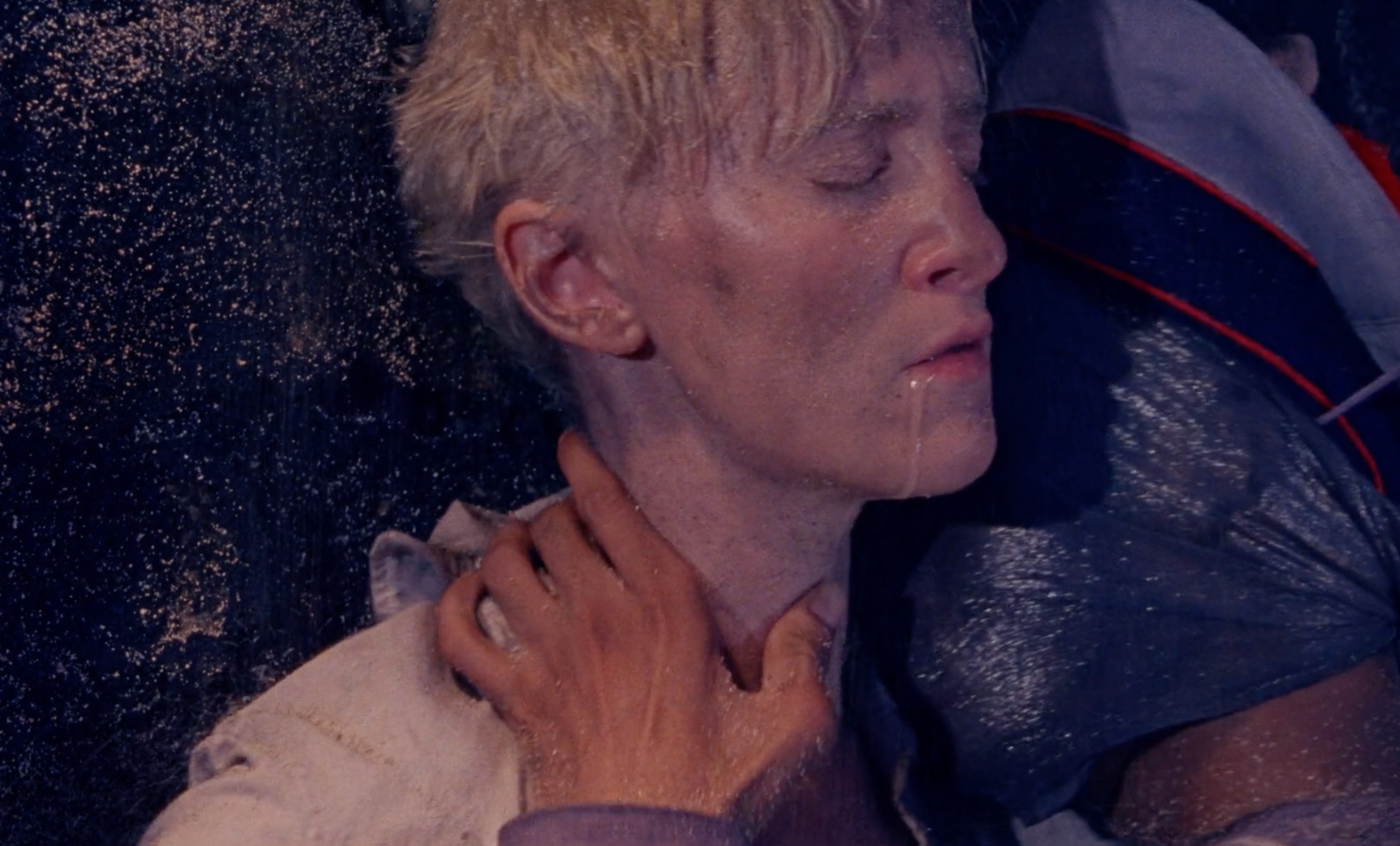 To understand what he's talking about, you need to first know the plot of The Wild Boys. The movie — described in its press release as a "gender-bending, erotic, experimental film" — follows a posh boy gang at the turn of the 20th century. It opens with the boys assaulting their teacher, masturbating over her, wearing creepy masks, and tying her to a horse in some kind of occult ritual. They're caught and punished. Their sentence: to serve a strange sea captain with a map tattooed on his penis ("If you want something to read, come see me," he says, flashing it to one boy). They end up stranded on a mysterious desert island with mystical powers, where they discover their feminine side. Literally.
In the depths of island's jungle, the boys suck milk from phallic plants with supernatural, sexually hypnotic qualities. Next thing you know, one boy is humping a bush, his urge irresistible. The island is alive, offering its pleasures to these boys in blazers. When they devour a fruit with the power to transform males into females, the film becomes a playful take on gender fluidity, as the androgynous actors grow burgeoning breasts, their penises falling to the ground.
I wonder if the director conceived this story, at its core, as one about a group of boys who open up their minds to the female perspective – or at least discover their feminine side. "It's a group of boys that despite themselves become women," Bertrand explains. "They accept their fate, adapt to this new state as women, make the best of it, take it as a sign of life. They always go forward."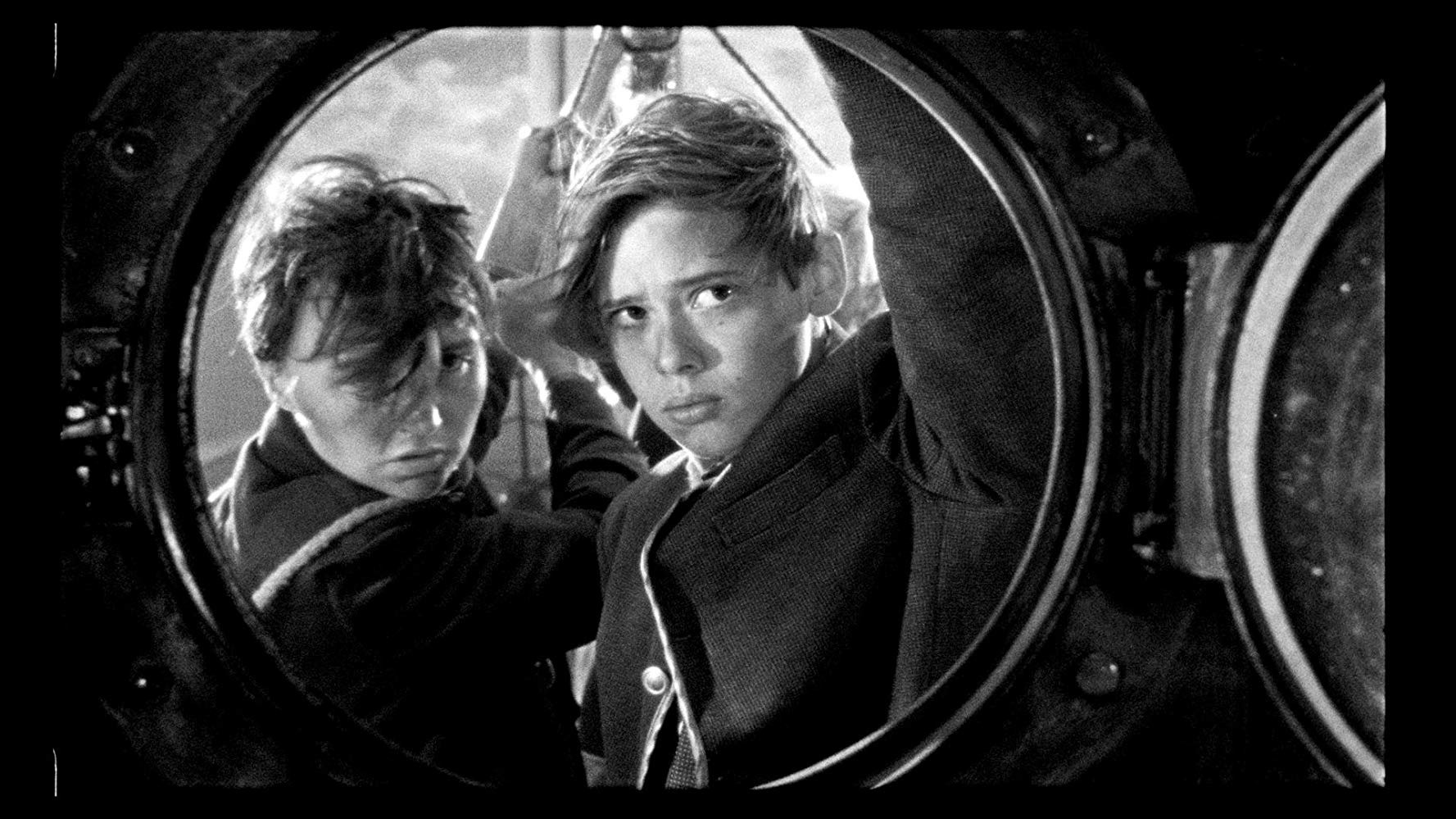 How did he decide to cast five female actors in the roles of the boys? "I wanted to challenge actresses with unconventional roles, bringing them toward an unknown territory," says the French experimentalist. "With this choice I wanted to create a distance that couldn't be felt and function as a mise en abyme [the notion of an image placed inside a copy of the same image, like when you see yourself multiplied between two mirrors] which questions the notion of sexual identity."

As a teenager, Bertrand tells i-D he used to dream of going to an island where everyone could change sex, and so The Wild Boys then became his way to make that fantasy a reality. "Yes, my fantasy was to go to a desert island and to change gender as much as I wanted or to be in these intermediary stages and play and enjoy this metamorphosis, without pain, taking all pleasures as they come. I did embrace this concept a bit with the film." He pauses. "But I'd like to go further still." What does he think this sexual ambiguity adds to his film? "I think the ambiguity prevents one from getting sucked into pathos," he offers.

Forgetting the film's mind-bending plot for a second, it's impossible to talk about The Wild Boys without bringing up its mouthwatering visuals. Shot in soft focus 16mm, with curved edges like an old storybook, its images shimmer. You feel like you're peering into some magical shoebox theatre, or as critic Jonathan Romney put it, a "snow-globe cinema".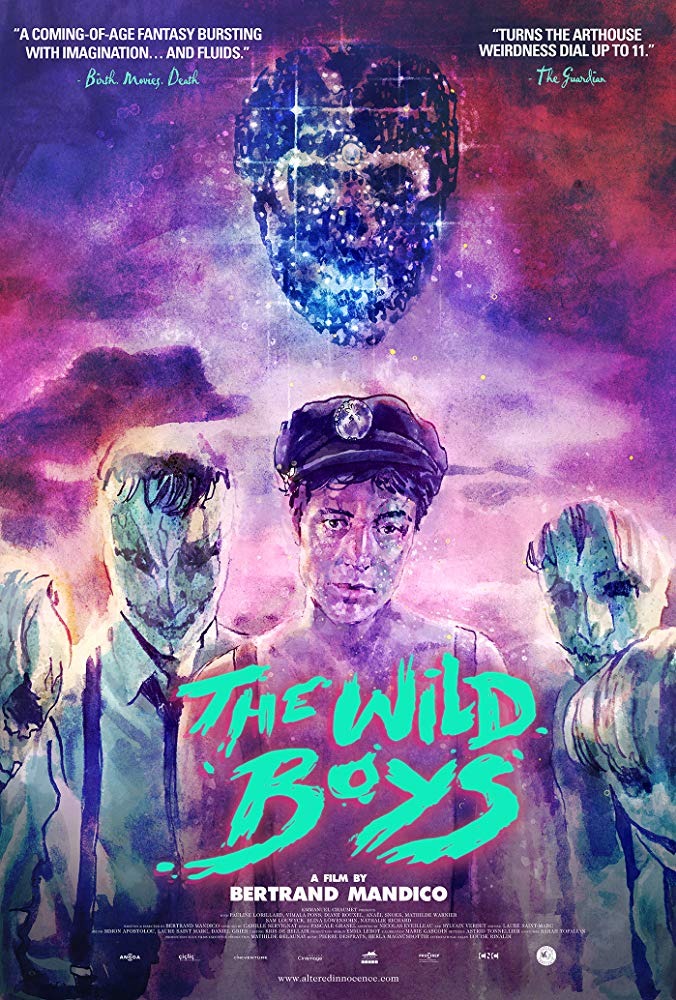 The film's heady symbolism and surrealist flourishes were achieved by a mix of artificial sets and real tropical locations. The sets look gooey, fun and fantastical, like where the Lost Boys live in Hook. Bertrand explains that he wanted the ultimate effect to be one of magical realism. "I wanted the forest scenes to have the look of a set, to give it a cinematic dimension, something incandescent, escaping the dull naturalism of documentary." He says you can see it as an avant-garde twist on a Lord of the Flies adventure story, or as a cross between William Burroughs's The Wild Boys and Jules Verne's Two Years' Vacation. "It's a tale of hybridity and the mix of genres."

Describing the film to friends is not easy. Especially when you mention those tattooed penis close-ups and phallic plants. It's bold, daring, and challenging. "I wanted the film to impress on the subconscious, to unsettle and arouse the spectator," the director explains. "Actually, some trivial situations are more mystifying in their concept than in their representation. I wanted to keep a poetic, surreal aspect, especially in those raw scenes."
The Wild Boys – which the Guardian described as a "deeply bizarre sex-swap drama" – is the type of film that doesn't come around too often. It cuts through the noise of mainstream movies, with its haunting and hallucinatory images equal parts gorgeous and messed up. Sure, it features a scene with female actors masturbating with prosthetic penises. Sure, it features a slow-mo cum shot and a dog with a human face. If you're someone who eye-rolls at the surreal end of David Lynch, you can forget it. This isn't for you. But if you're keen to taste a queer arthouse movie of the eerily beautiful and erotic kind that you'd never find on Netflix (it's currently playing on MUBI), step forward.
The Wild Boys is mysterious and mesmerizing -- and you absolutely need to see it.
This article originally appeared on i-D UK.