watch ssion and ariel pink in drag as liza minelli and elizabeth taylor
Ssion's new video for 'At Least The Sky Is Blue' is an LA fantasy of drag queens, porn stars and exercise classes.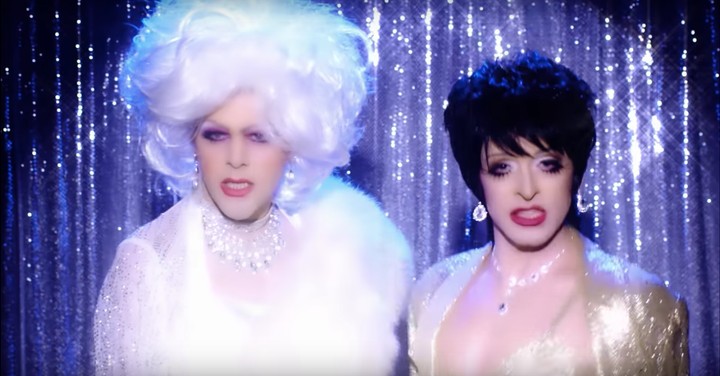 "I wanted to make a narrative music video that felt akin to the cult gay movies I grew up worshipping but with a modern twist and modern accessories," says Cody Critchloe, aka Ssion, of the genius video for At Least The Sky Is Blue. It's the debut single from O, his first release under his Ssion guise for seven years. The video is in fact both very cult and very gay, featuring Cody grappling with the reality of LA life while being driven around by a porn star friend. He strokes a Grammy, goes on Grindr, is the odd one out in a Stussy t-shirt at a sweaty running class, and finally morphs into Liza alongside collaborator Ariel Pink. Ariel's transformation is perhaps even more dramatic, as in a white bouffant wig he plays Elizabeth Taylor in her wheelchair bound days. We won't tell you how it ends, but needless to say it's high drama of the campest kind.