photos of queer activists kissing in protest of hate crimes
In an effort to draw Americans' attention to repressive LGBT laws in other countries, members of Voices4 and RUSA LGBT kissed outside of the Uzbekistan Consulate.
|
12 February 2018, 9:46pm
Photography Myles Loftin
As a queer male, a stifling self-consciousness can overcome me when I perform public displays of affection. Even though I have been out for many years, am very vocal about my sexuality, and live in NYC — one of the most accepting and liberal cities in the world. So imagine fear queer teenagers living in repressive countries like Uzbekistan, Azerbaijan, and Tajikistan must feel. For them, kisses can spark a lot more than butterflies inside their stomachs. They can also incite violence.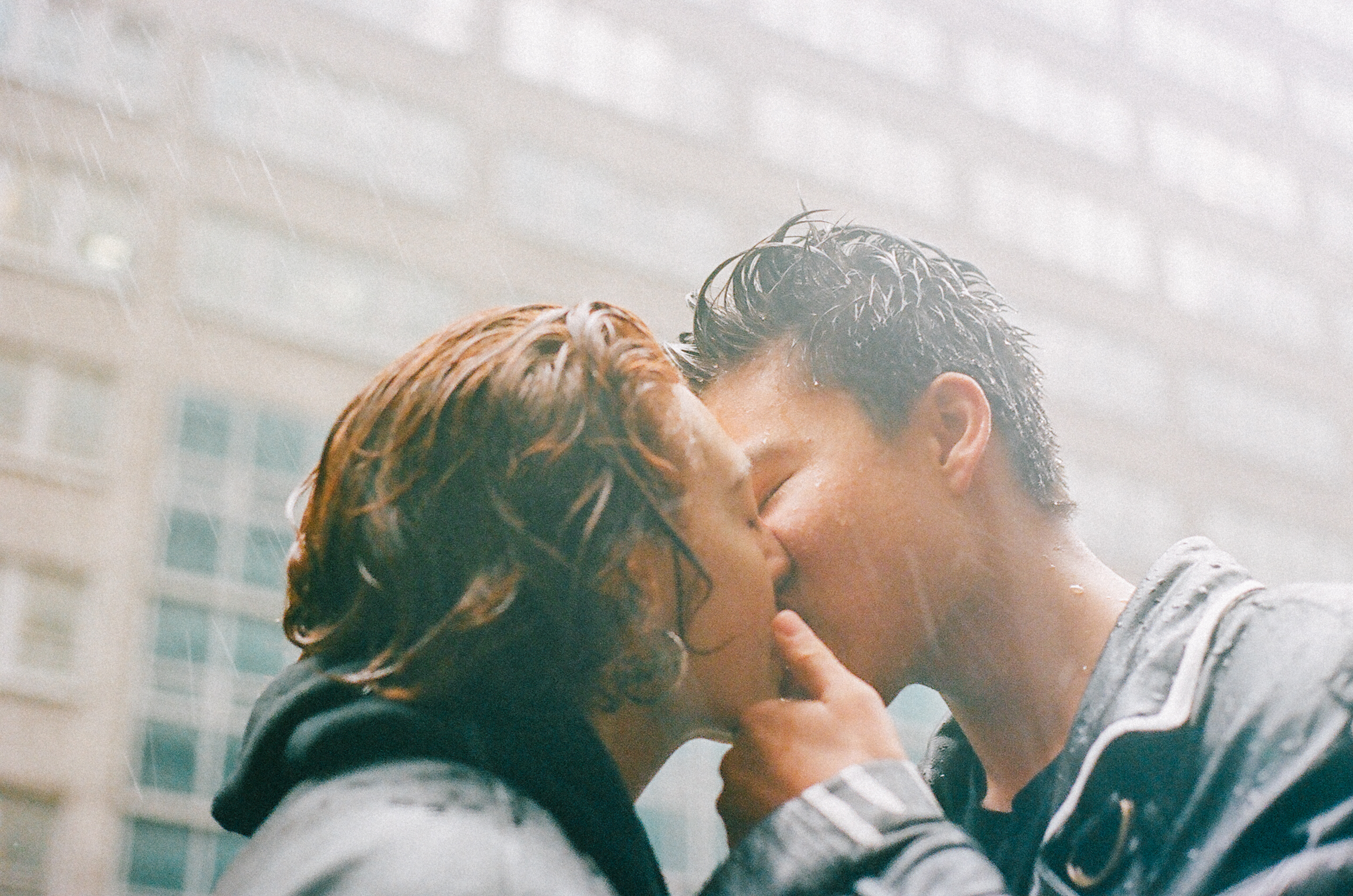 Voices4, in partnership with RUSA LGBT, protested this heartbreaking truth yesterday by staging a protest that was both subversive and uplifting. Led by Adam Eli, a fierce advocate for global queer rights, members of the nonviolent, direct action groups passionately kissed outside Manhattan's Uzbekistan Consulate. "Kiss-ins have been used as a tactic during queer protests around the world for decades," Vinny Amendolare, head of research for Voices4, tells i-D. "From ACT UP holding them in the 80s and 90s to combat stigma and misinformation surrounding HIV transmission to protests in Moscow about the "gay propaganda" law in 2013. Public queer kissing is a radical political statement, given that our love and love of self are actively oppressed. Our kiss-in could have gotten us imprisoned for years in other countries — not to mention extorted, tortured, and killed."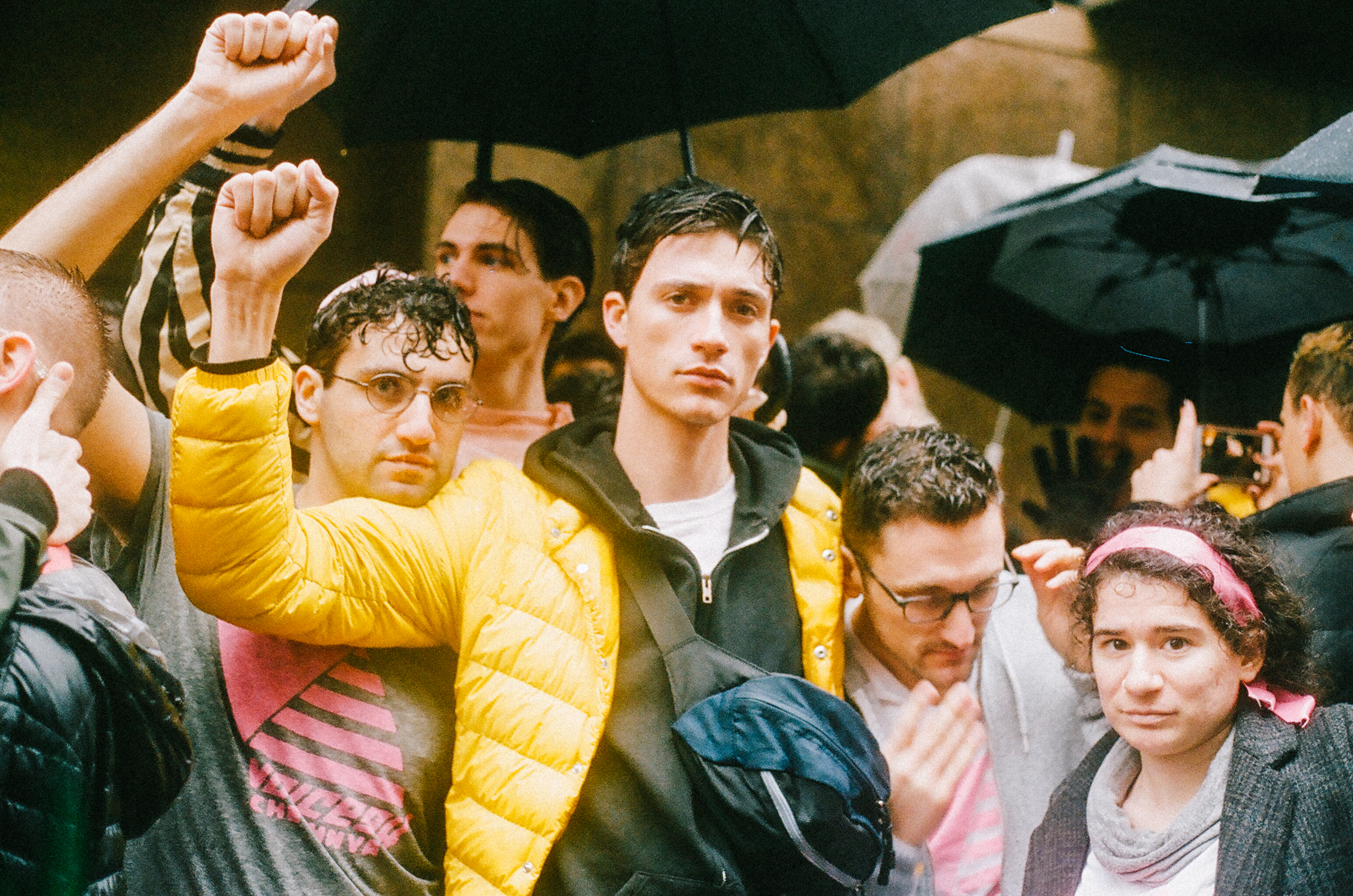 The event was a mesmerizing spectacle. LGBT couples embraced each other and kissed both playfully and intensely. They were fighting hate with the most powerful weapon in the world: love. Then — like a scene out of a movie — it began raining. There, outside the consulate of a country with some of the most oppressive LGBT laws in the world, young activists were kissing each other with wet hair, slippery lips, and gummy smiles. "The atmosphere was filled with love and pride," Ricardo Santana, head of logistics for Voices4, says.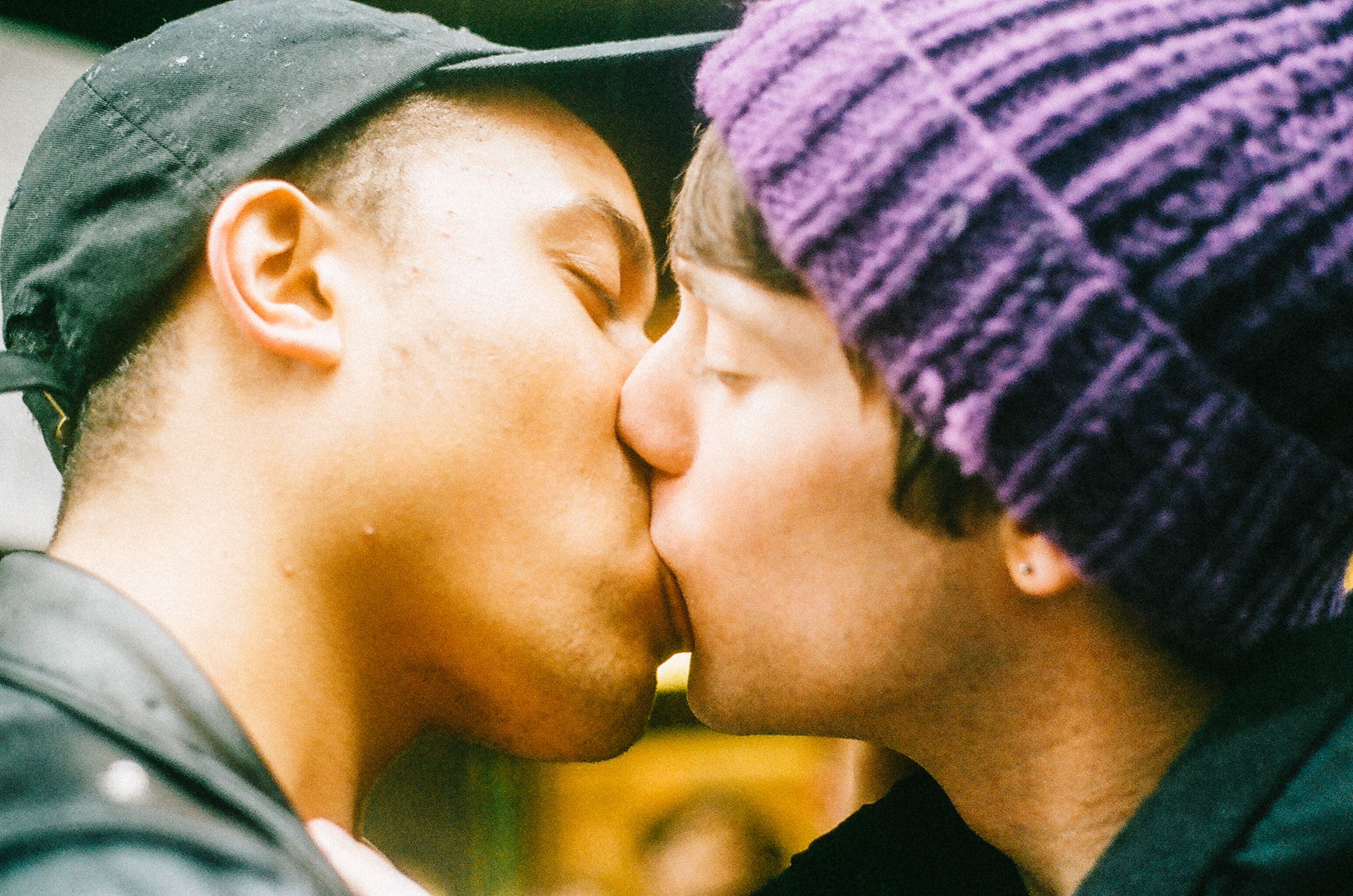 Taking place a few days before Valentine's Day, Vinny hopes the kis- in gets Americans to pay more attention to LGBT rights around the world. "American media has paid little attention to the atrocities in Uzbekistan, Azerbaijan, and Tajikistan," he says. "We have already seen that violence against LGBTQ+ individuals has been spreading throughout Central Asia, and if these countries persecute their queer citizens with impunity and without international pressure and attention, we risk the chance of that violence spreading even further."