behind the scenes beauty looks from the a-z of aaliyah
A celebration of the M·A·C x Aaliyah collection, launching in store today.
Created with M·A·C.
M·A·C's new Aaliyah collection is the result of years of tireless campaigning by her fans, to the extent that they started a change.org petition and collected over 25,000 signatures. The wait is now over, as the collection drops in store today. As one might imagine, it's inspired by the icon's many looks, from her impeccable lip liner to her signature glossy eyeshadow. Many of the shades were in fact inspired by what she wore herself — at the start of the collaboration, her brother Rashad Haughton brought in samples from her makeup bag, in the spirit of authenticity. The collection takes its names from both her song titles and the woman herself, so of course there's the "More Than A Woman" lipstick and a "Brooklyn Born" lipglass celebrating her Bed Stuy roots.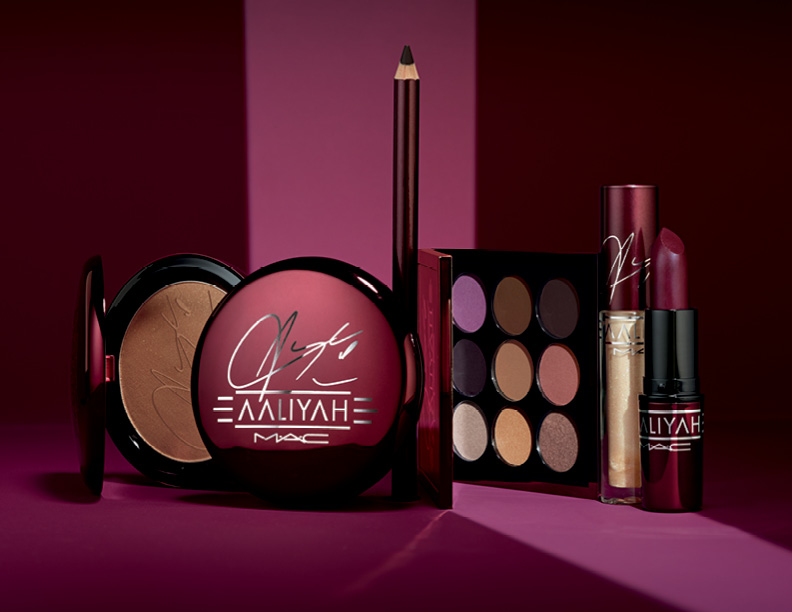 Obviously, the way you pay homage to Aaliyah is for you to decide entirely, but might we suggest taking (divine) inspiration from i-D's very own tribute to the i-Con, the A-Z of Aaliyah. Whether it be Princess Nokia's nude beauty look, Keke Palmer's glossy lip, Missy Elliott's silver eyeshadow, Kia LaBeija's cyborg glam, or Richie Shazam's Queen of the Damned inspired eyeshadow, i-D and M·A·C have every facet of Aaliyah covered, as you can see from these BTS beauty shots.