sza just got the acceptance from high school that we all secretly crave
The i-D cover star was inducted in to her high school's hall of fame and performed at the ceremony.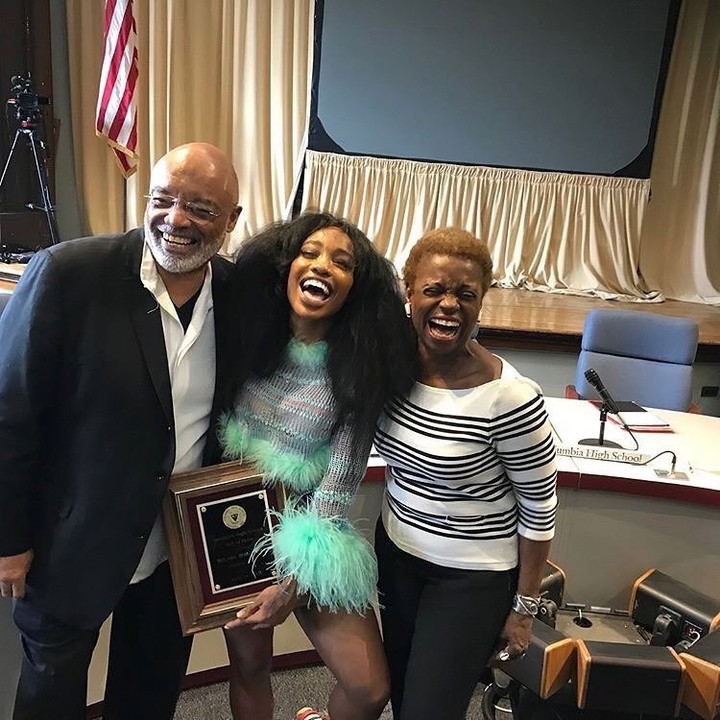 Image from Twitter
This week SZA made an appearance at her former high school where the singer was inducted in to the school's hall of fame. During her visit the i-D cover star gave a rousing speech encouraging students to daydream. "It starts with trusting yourself, even if people are telling you you're too young to trust yourself," she said.
The singer also took the time to perform for the school's current students with a rendition of her single The Weekend. After last week's upsetting news that she might have permanently injured her voice, it's great to see SZA performing and enjoying a moment of pure joy.
SZA has long had dreams of entering the school's hall of fame, which also calls Lauryn Hill a member. Last year during a radio interview she revealed that she'd previously campaigned the school to included. I guess all it took to get them onboard was her critically and commercially successful album Ctrl.