kim running errands vs. you running errands
Kanye's started teasing Yeezy Season Six via paparazzi shots of Kim running errands. Suffice to say, she looks very different to you running errands.
|
05 December 2017, 3:35pm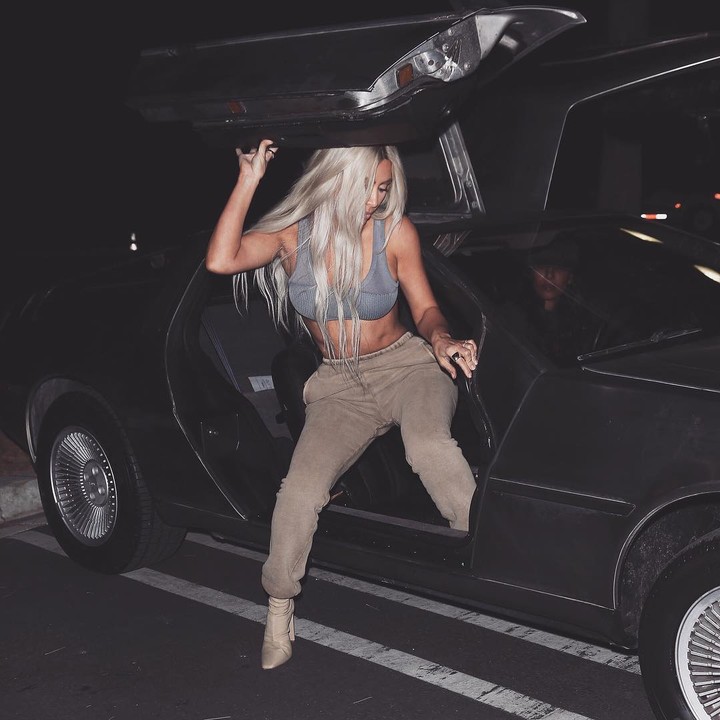 Image via Instagram
Kanye has long been a fan of unconventional fashion shows: Yeezy Season One was an education in the multifunctionality of the bodystocking, Season Three was held at Madison Square Garden, and in Season Four he bussed everyone up to Roosevelt Island in rush hour traffic before making them wait almost two hours in the blistering heat to watch a show in which models allegedly started fainting.

But for Season Six, Kanye may have out Kanye'd himself. After skipping out on Fashion Week earlier this year, he has begun teasing the new collection in all its monochromatic clingfilm goodness via paparazzi shots of Kim running day-to-day errands. Except that all the snapshots are actually fake pap shots, giving entirely new meaning to the lyrics "bout to call the Paparazzi on myself". A caustic commentary on our tabloid culture? A perspicacious take on the outdated fashion calendar? A big fat trolling of us humble content creators and consumers? Who TF knows.
As Kim continues to tease out her Yeezy looks worn in normal everyday situations, we take a moment to consider just what these outfits might look like on us, mere mortals, running to the Post Office before it closes to return our extravagant payday ASOS orders.
Kim's McDonald's run:

Your McDonald's run:
Takes place at 4am when inebriated and you struggle to successfully order McNuggets off one of those new touch screens. :(
Kim's Coffee Bean run:

Your Coffee Bean run:
You actually buy a coffee.
Kim's smoothie run:

Your smoothie run:
You drink an Innocent smoothie on a hangover the morning after your work Christmas party. An Innocent smoothie will hide a multitude of sins.
Kim's Delorean ride:

Your Delorean ride:
N/A
Kim's date night:
Your date night:
"Babe, Las Iguanas have a 2-4-1!"
Kim's business meetings:

Your business meetings:
You trying to get your dad to help you with your tax return does not look like this.
Kim's meetings:

Your meetings:
See above.
Kim's office run:

Your office run:
See above.
Kim getting gas:

You getting gas:
Your contactless card declines when you're trying to swipe onto the bus. Shouldn't have bought those McNuggets.
Editor's note: This article originally stated the collection pictured was Yeezy Season Five. We've amended this mistake.