Photography Paolo Roversi
unseen photographs of rihanna, by paolo roversi
The legendary photographer's new show includes a whole room of unpublished portraits of the "ANTI"-era icon.
|
05 December 2017, 9:51pm
Photography Paolo Roversi
The Italian fashion photographer Paolo Roversi first met Rihanna in 2014. It was at his Paris studio, the same one he has been working in for 20 years, and he made portraits of her using his vintage 8x10 format camera. The shoot was for the cover of i-D's Music Issue in 2015 (styled by i-D fashion director Alastair McKimm), marking the beginning of the pair's close working relationship.
Rihanna returned to Roversi's studio in 2015 to shoot a series of images for her ANTI album campaign in 2016, shots which became the single artworks for "Bitch Better Have My Money," "Kiss It Better," and "Needed Me." But there were many more photographs that were never released. Now, Roversi is showing some of those unpublished images in the solo exhibition "Storie" at the Palazzo Reale in Milan, as part of the Vogue Photo Festival, which runs through December 17. There is an entire room dedicated to never-seen-before photographs of Rihanna.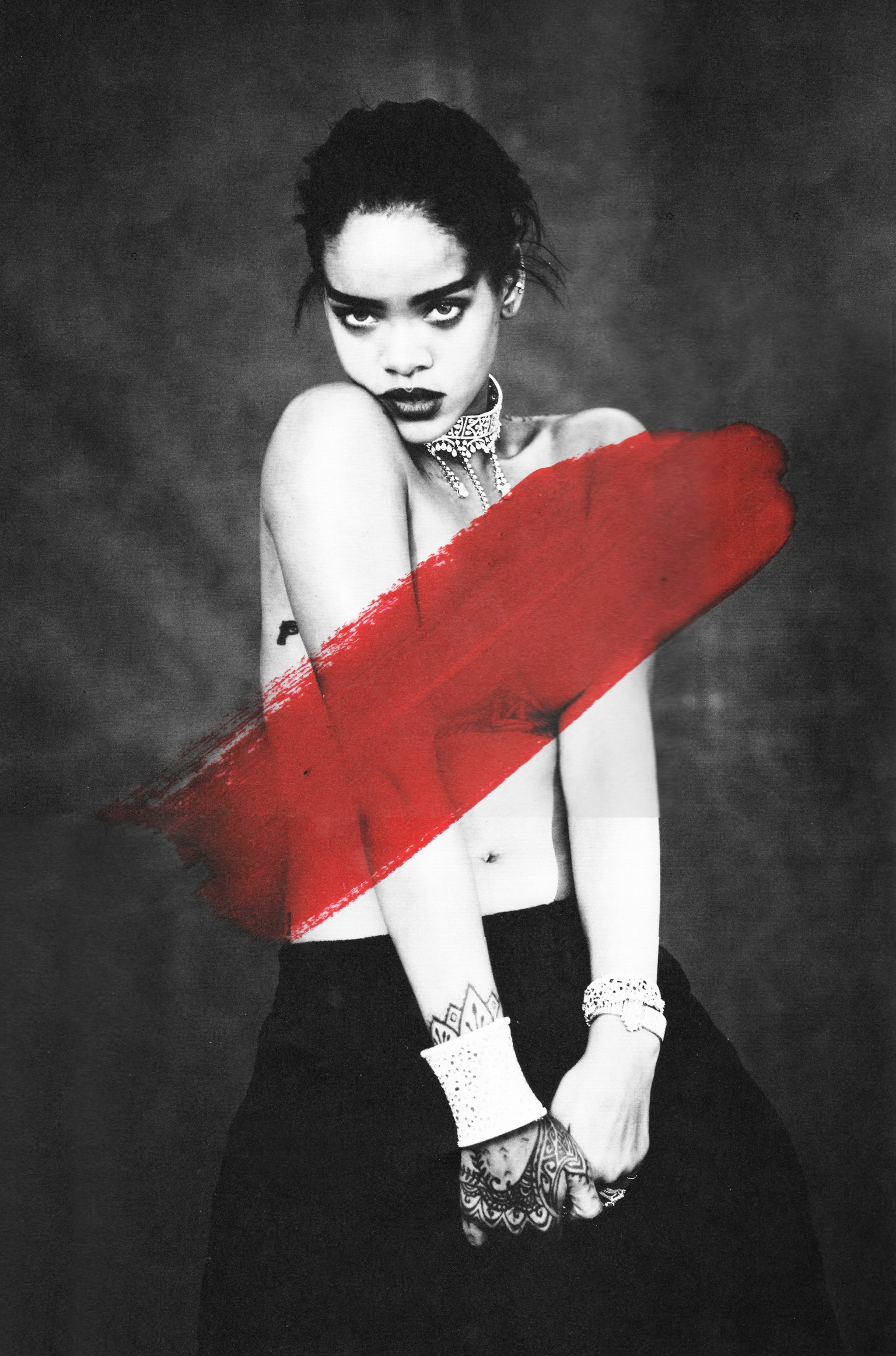 Roversi has earned a reputation as a kind of modern-day Man Ray within fashion, who brings a surrealist touch to his evocative, stylish images. He began taking photographs as a teenager in 1964, on a family vacation in Spain, and his first darkroom was set up in a cellar. In 1970, he opened a portrait studio in his hometown of Ravenna where he shot local families, and eventually European film stars.
Later, he became a photojournalist for the Associated Press, before moving to Paris and working for Elle France. There, he learned about fashion photography and the work of Helmut Newton, Guy Bourdin, Richard Avedon, and Irving Penn — and became a legend in his own right.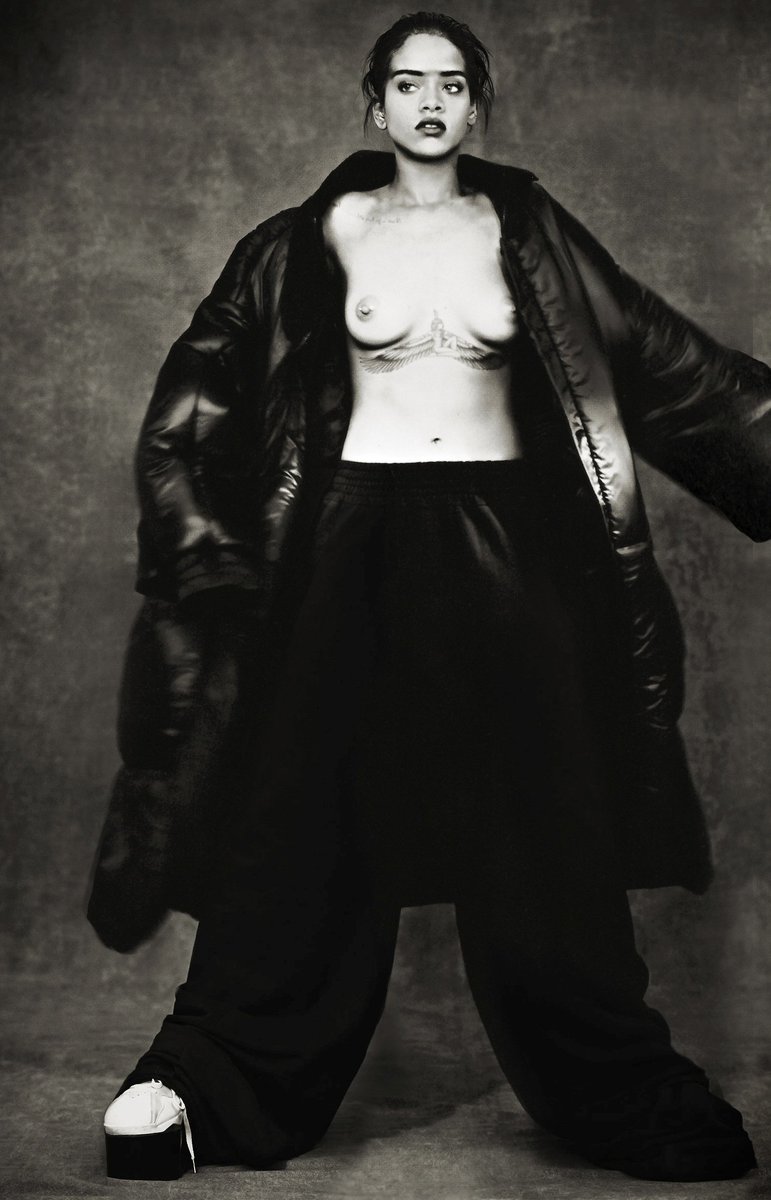 Roversi credits his skills as an artist to being an assistant to British photographer Laurence Sackman in the mid 1970s. "He taught me everything I needed to know in order to become a professional photographer," Roversi has said. "Sackman taught me creativity. He was always trying new things even if he did always use the same camera and flash set-up. He was almost military-like in his approach to preparation for a shoot. But he always used to say, 'Your tripod and your camera must be well-fixed but your eyes and mind should be free.'"
In the 1990s, Roversi became known for shooting the supers; he captured Naomi and Kate with elegance, while also showing their vulnerability. As he recently told Vogue: "A fashion picture for me is always a portrait; in fact, it's a double portrait, of the woman and of the dress. Voilà! That's the right definition: a double portrait."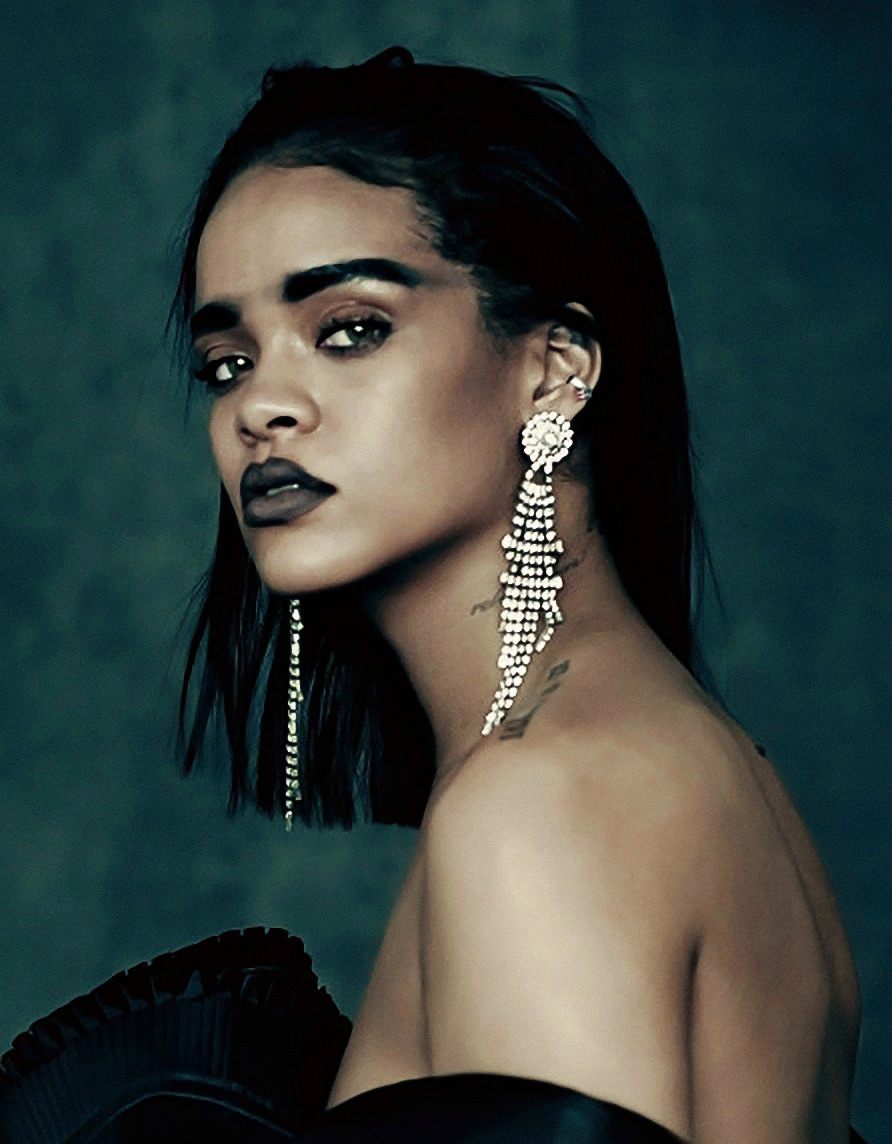 Roversi loves shooting Rihanna because of her luminous personality, he explained. "She's fantastic, a true artist. We worked in my studio for two days. Her presence is extraordinary: how she moves, the confidence, the control over her body, the energy, the sensuality. She's completely aware of the power of her beauty. She's an artist, in the very same way that a good model is also an artist, not only a pretty face."
Next up, Roversi is working on an exhibition devoted to another muse of his — Naomi Campbell. The show will open at the Sozzani Foundation in Milan this February.
"Storie" is on show at the Palazzo Reale in Milan through December 17.