charles jeffrey's new exhibition is the ultimate come up
The Glasgow-born, London-based designer's first solo exhibition is an interactive and three-dimensional representation of the Charles Jeffrey LOVERBOY brand and cult club night.
|
29 November 2017, 1:09pm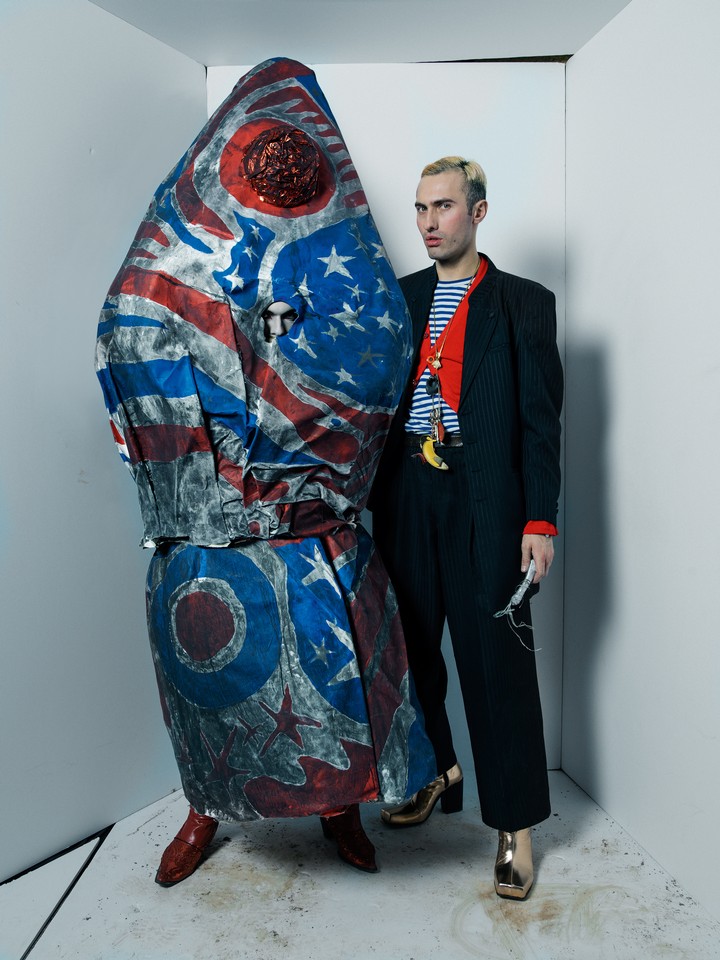 Photography Tim Walker
An enfant terrible with a constant smile, Charles Jeffrey is a rebel with a beautiful cause. He is the best designer to come out of London in a long time. The brand, Charles Jeffrey LOVERBOY, has become synonymous not only with queer culture, but also with the very act of taking your heart and making it into art. The potency of the clothes, shows, the LOVERBOY nights, comes from the designer's natural enthusiasm. Charles's new exhibition, opening at London's NOW Gallery in Greenwich Peninsula and titled THE COME UP, is a dazzling exploration of the his world.
The paintings and sculptures that have made scroll-and-you-miss them sneak appearances on our social feeds are now receiving the attention they deserve. "This is an opportunity to see my artwork outside just a couple of scribbles and on paper. It's nice to give the work the space that it deserves," says Charles. "I want it to be a safe space for people and a place where they walk in and feel positive and happy. I want it to say that you can come at any sort of medium from any background. Just because I'm a fashion designer doesn't mean I can't do a sculpture or an exhibition like this. Work can transcend into many different mediums and as long as it feels relevant to you, it is something that can actually happen. I think that's what hopefully comes across in the exhibition." Wriggling out of the fashion system, this is Charles at his most free.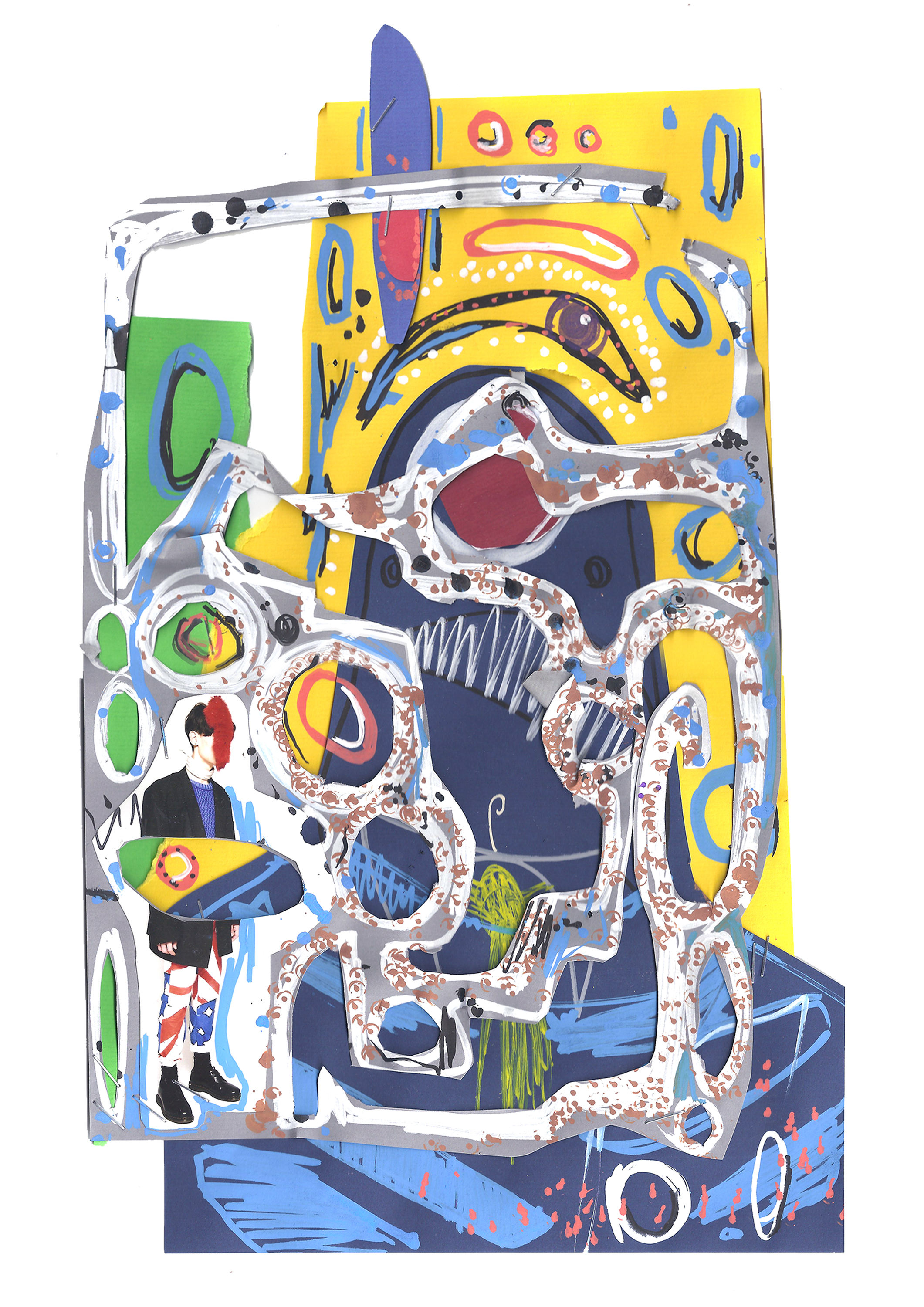 Jeffrey's pleasure in playfulness is often juxtaposed with his fight against constraints in his way of designing, working and being. This is coupled with not only an incredible discipline and talent, but social and cultural awareness, that again comes from a very natural places. Whether dancing or protesting, he wears his wokenes on his tartan deconstructed sleeve.
When we first met a few years ago, Charles was already an erudite critic on the state of the creative industries and lack of funding, and his understanding and love of queer culture propelled him to cultivate his LOVERYBOY nights. So it's of no surprise that his voice has got louder as his platform has grown. The brand communicates a present day energy and sincerity that talks to a lot of people.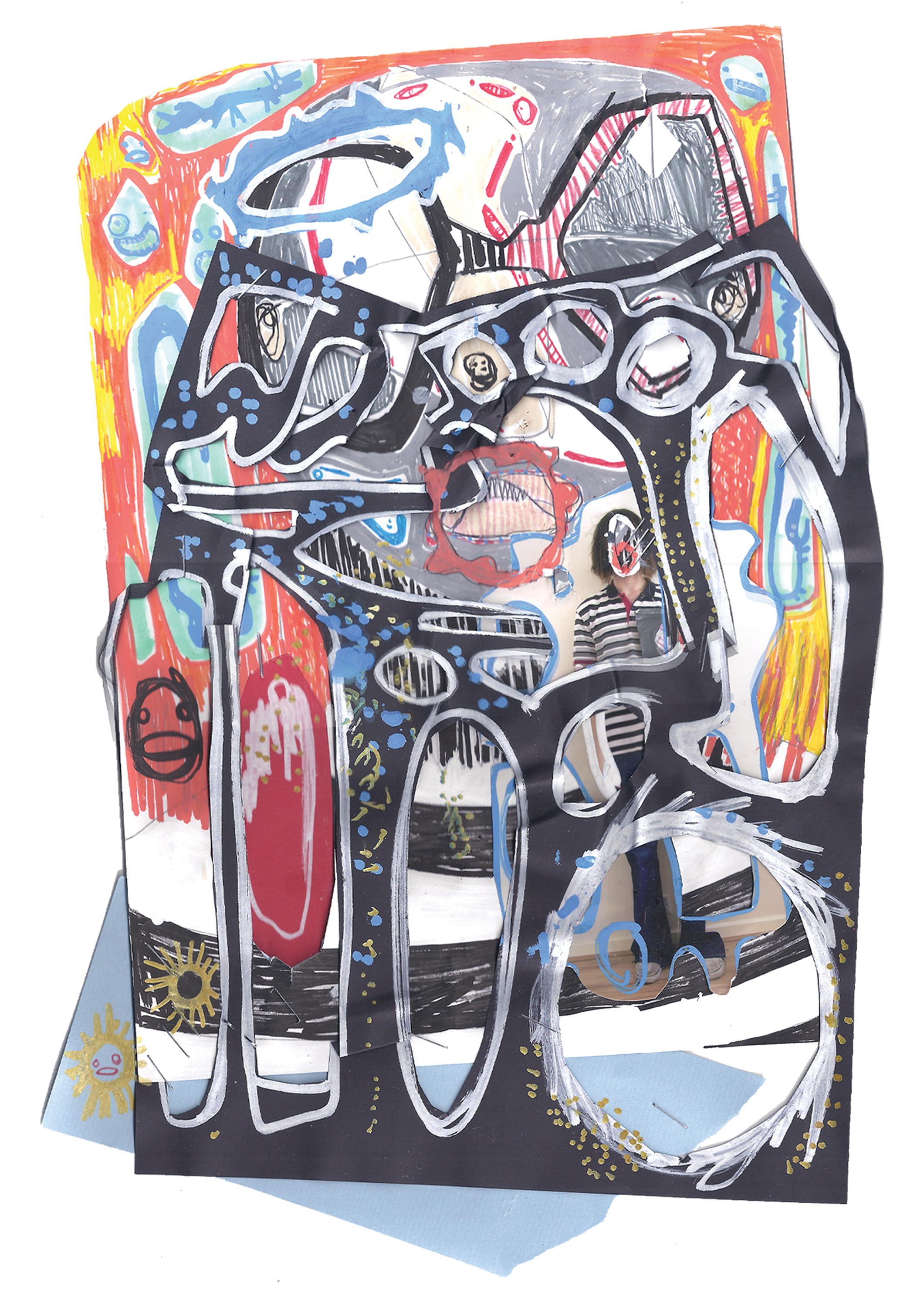 "I will always feel the need to go against the grain should I feel constrained. I still have to respect the fact that we have to pay wages and we have to pay the bills. There is a level of respect you have to have no matter what profession you're in or how angry you are. But anger is still an energy. And I kind of like to use that."
That ain't an easy job though. In today's world, the constant financial battle can be murderous for a young designer, so to merge business and emotion can prove difficult. But Charles has never done anything else. How does he feel presently in his position as a role model?
"It's a bit scary sometimes because sometimes you just want to plod along. But there is a certain level of responsibility attached to it. I think the place in where we (LOVERBOY) sit in, is in being a sort of bastion for nightlife and a bastion for queer culture. I think we help people get to grips with who they are by showcasing a safe space, and by providing validation for a certain way of being. My aim as a designer is to offer a perception of certain aspects within that community, whether that is gay loneliness or queer shame or splitting different personalities because of that." There is an innate kindness within the designer, which comes through in his approach to creating. "I think that as long as you're grateful, and you take time to take stock of what people do for you… you're ultimately always going to put something out there that feels like it's doing something for somebody else. With every body of work that you put out there, as long you're grateful, there's always going to be an energy that makes sense and touches people."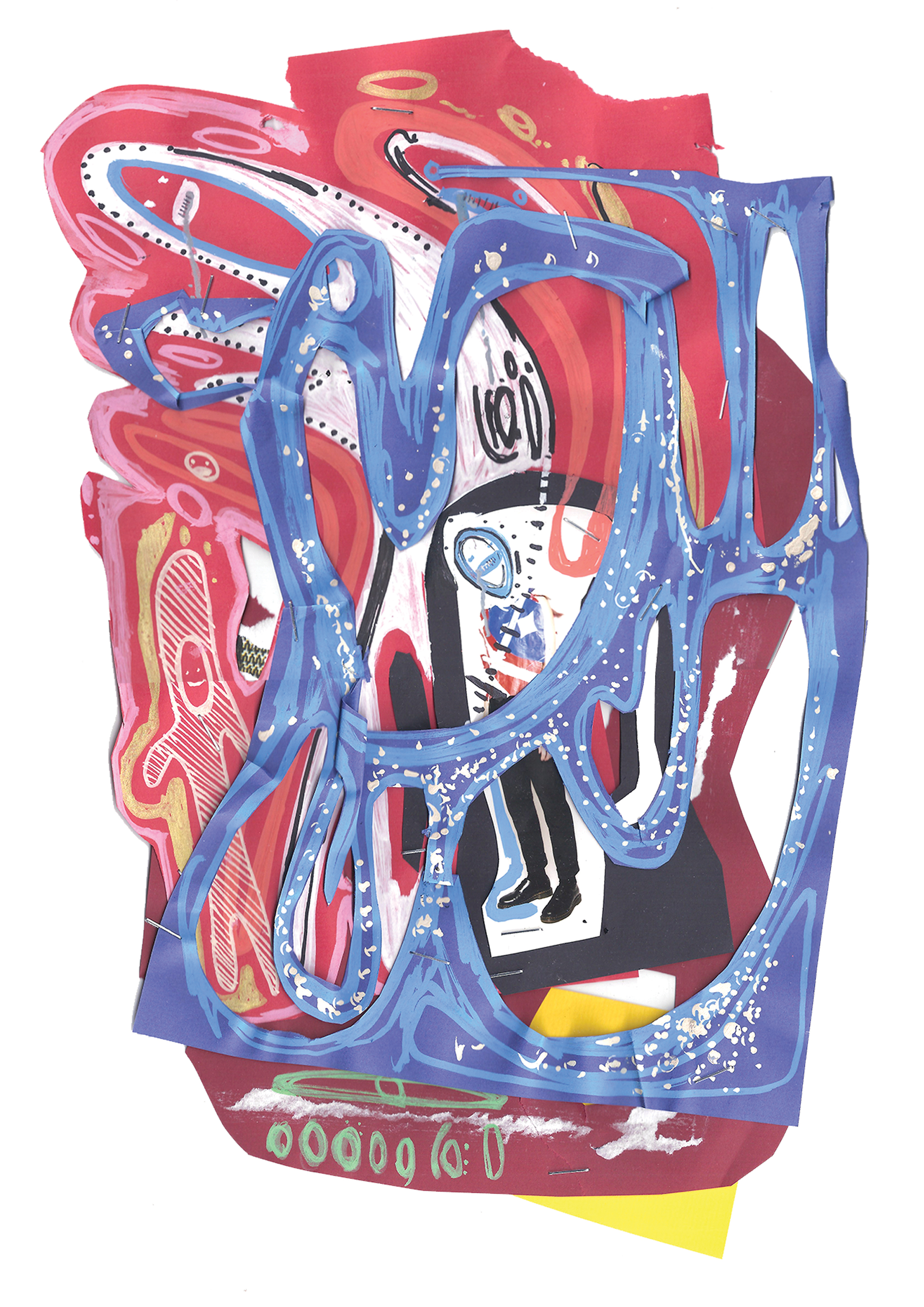 So what's he grateful for? "I have a fantastic team who help me make the collection, they're so patient and they help me realise my vision and my way of working and they push me to the place which is exciting. I also have a fantastic mentor, Sophie, who is an amazing person, constantly reminding me that the world is a place that you can make your own if you are grateful. These people push me and make sure I'm in the right place and doing the right thing. I'm very grateful for that."
THE COME UP is a show to be grateful for, not just from Charles's perspective, but for its viewers. It holds a sense of liberation, not unlike the nightclub, which has a special place in his heart. "Nightlife isn't necessarily clubs and drugs, it is a place where you can come at things with a nonchalance and a freedom that doesn't have the constraints of a consumerist society, it's a free place. That energy that you get from that, that feeds into my work and I take inspiration from."
THE COME UP by Charles Jeffrey at NOW Gallery 30TH NOVEMBER 2017 – 11TH FEBRUARY 2018