no sesso is the genderless clothing brand everyone in la's talking about
No Sesso's all-inclusive ethos champions people of color who identify everywhere on (and off) the gender spectrum.
Fotografía Todd Cole
This shoot originally appeared in i-D's The Acting Up Issue, no. 349, Fall 2017.
You'd be forgiven if Project Runway and RuPaul's Drag Race have made you afraid of sewing. On TV, sewing is a frustrating, humiliating, anxiety-inducing experience. Machines are fickle and unmanageable. In front of the cameras, fitting a garment might as well be quantum physics. Contestants who do speak sewing's secret language typically keep tight-lipped. The rest take one look at a Juki and start heating up hot glue guns. If you can't stitch it, you can't cut it, so you might as well pack your bags.
Yet without a ticking clock (or lip sync showdown) looming, sewing is enjoyable and relaxing. It's a skill that everyone can learn. During World War I, hospitals in England, France, Australia, and New Zealand offered embroidery therapy for wounded soldiers. Researchers at the British Journal of Occupational Therapy found that sewing releases dopamine in the brain, and consider it a natural antidepressant. So when Pierre Davis tells me they teach sewing as if it were yoga, the approach makes perfect sense.
"I do a three-hour class, and see it as a kind of after work yoga session. Something chill, but restorative," Pierre, 27, explains on the phone from Los Angeles. "I want people to know that sewing is very therapeutic. The act of repeating the same stitch over and over really puts you in a calm state of mind. I see it as a form of meditation." Pierre often instructs students in three different embroidery techniques. The class then uses these methods to create a design. "We've got a cool playlist going in the background; people vibe out and connect. It's a safe space."
No Sesso — the rising genderless brand Pierre helms in LA — is also rooted in this all-inclusive, handmade ethos. The label's pieces often incorporate repurposed fabrics, as well as detailed construction techniques like hand-embroidery, hand-knitting, and patchwork. Pierre's line, like their class, strives to be affirming and supportive. Garments are designed to fit bodies of all shapes and sizes. Campaign and lookbook images feature people of color who identify everywhere on (and off) the gender spectrum. As a result, No Sesso has made fans of forward-thinking style maverick musicians like Erykah Badu and Kelsey Lu.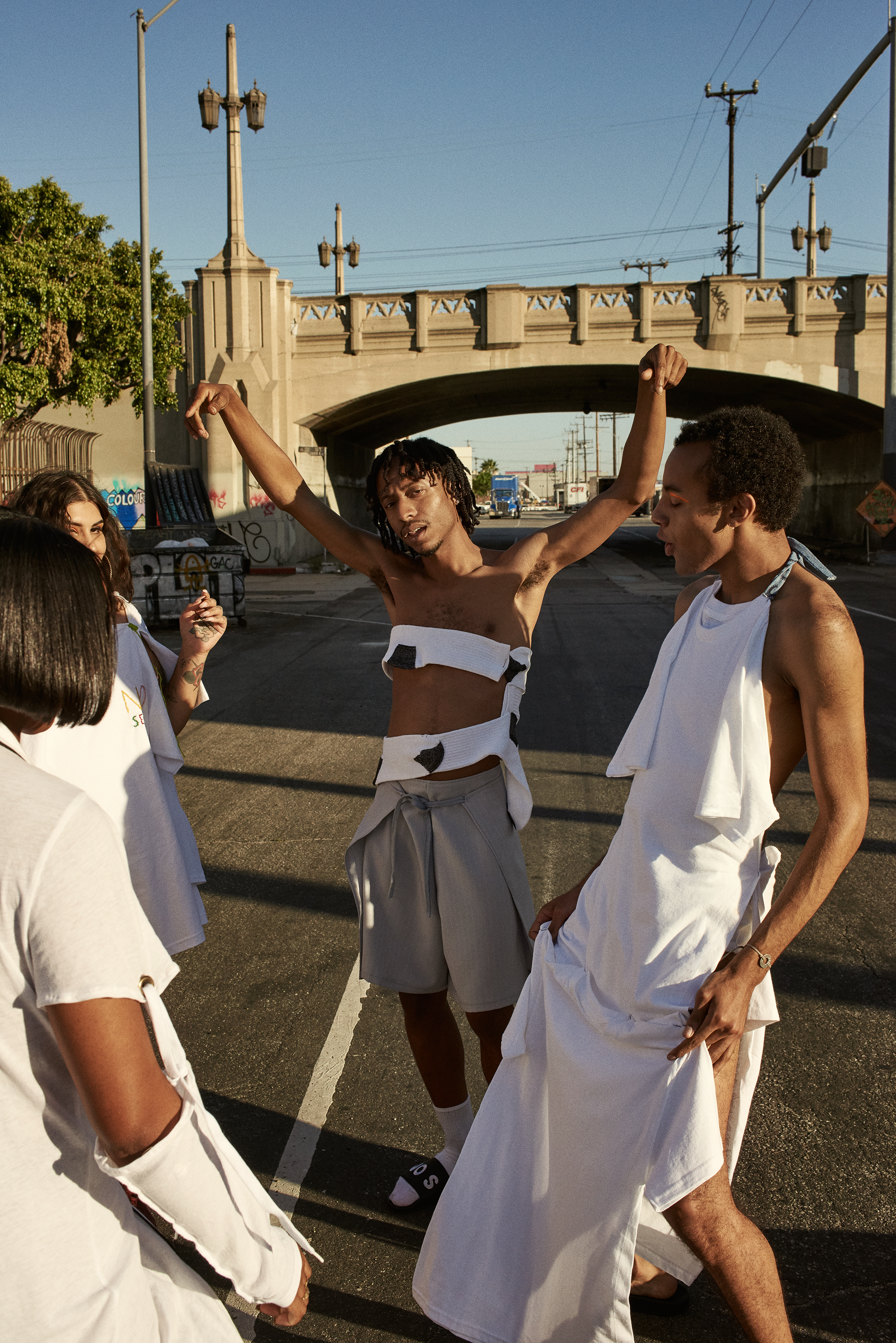 "Bringing awareness and light to people of color, particularly to trans women of color, is such an important element of what we do," Pierre says of No Sesso (which means "no gender" in Italian). "When a person of color scrolls through our Instagram, I want them to be able to identify and connect with what they see. I don't want them to feel that fashion is only for white people."
Pierre was born in South Carolina, but a parent in the military meant they moved around a lot growing up. They began sketching looks in third grade, and experimenting with sewing in middle school. "When I was younger, my mom always had hair magazines around — Black Hair or Hype Hair. The covers featured Mary J. Blige, Aaliyah, women with super early 00s hairstyles. They'd be styled for the shoot, so they'd be wearing really amazing garments as well. Those magazines were my entry into fashion before I picked up Vogue or anything like that," Pierre explains.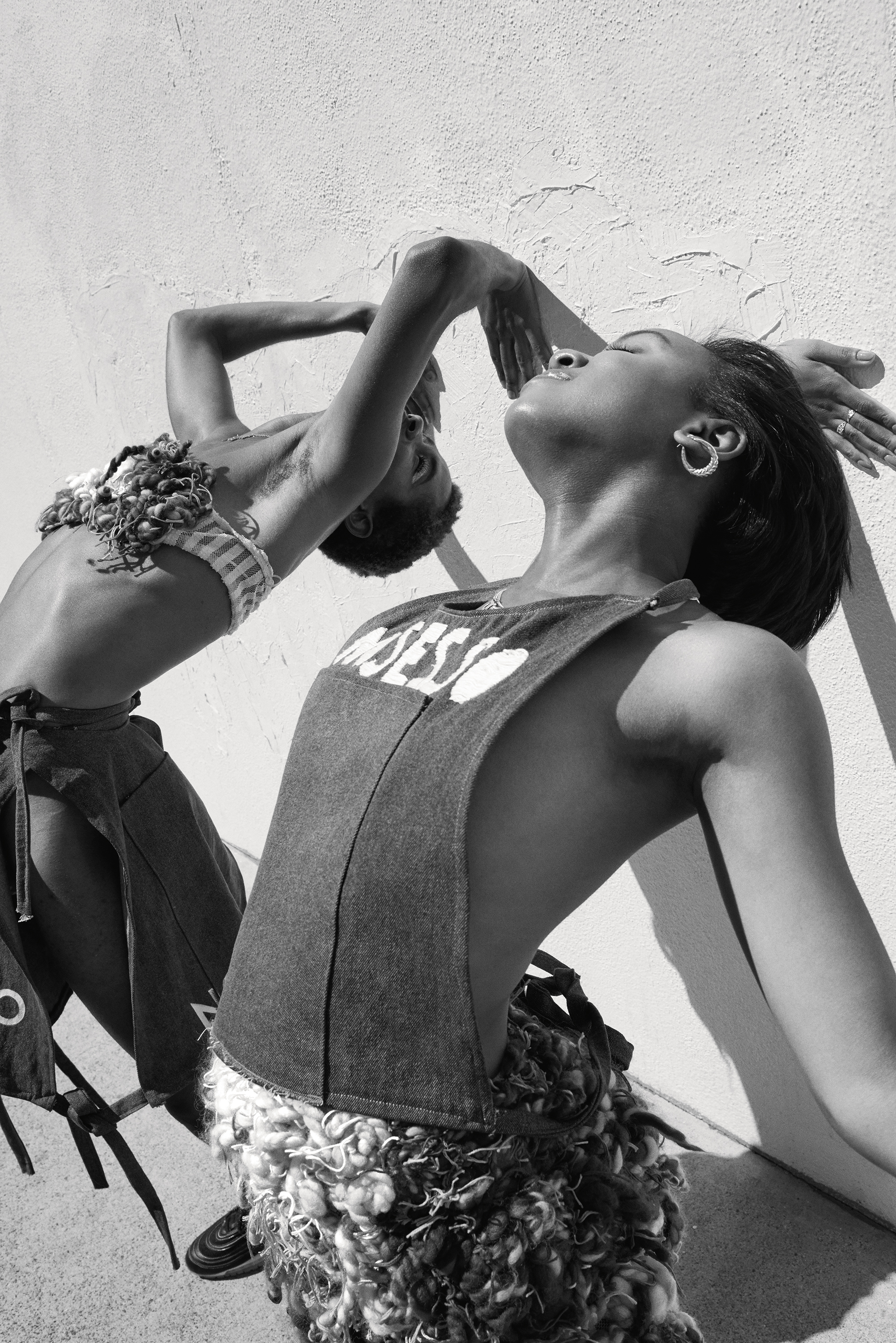 No Sesso was born out of Pierre's response to a school project on brand development. "We'd do research by going to different stores and trying the clothes on. It made me start thinking about all the things that shape our interactions with clothing." The experience stimulated Pierre to push their designs in a gender-irreverent, size-inclusive direction. Initially based in Seattle, No Sesso re-launched in LA two years ago. "When I first moved here, it was super intense. It was the first time I was in a large city by myself navigating everything. I was working in retail and trying to get out there and meet others. LA is full of people, but it can be a very lonely place."
Eventually, Davis's LA community began coming together. At Step and Repeat (the Museum of Contemporary Art's experimental performance festival), they met two people who now work on the No Sesso team, and in Downtown's design district, Pierre discovered a wealth of resources. "There are incredible factories and manufacturers we have access to here. You can get pretty much anything done Downtown — screen printing, great fabric dyeing, and treatment. New York is where a lot of fashion people are, but LA definitely has the resources for design."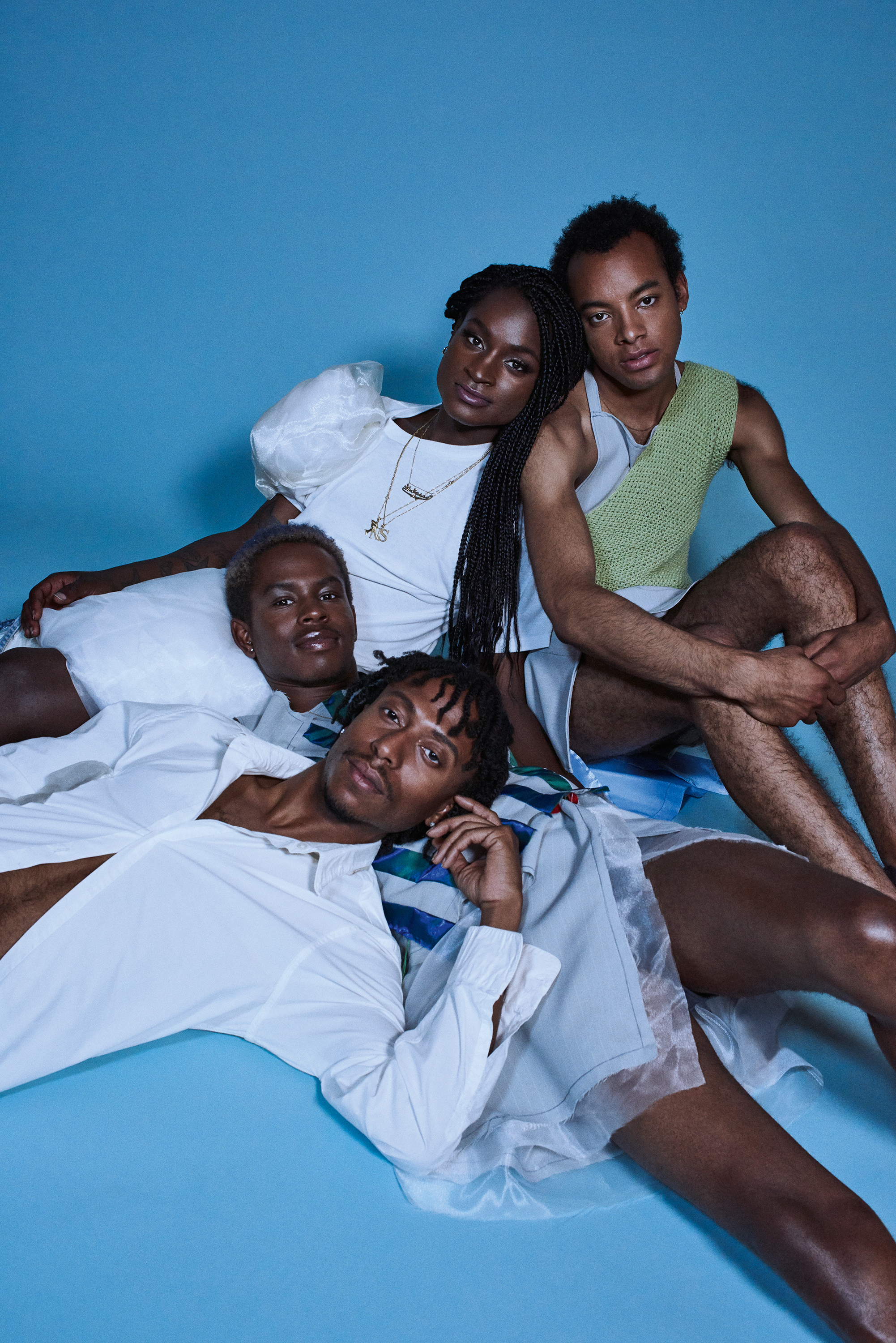 These days, No Sesso's creative inspirations reflect its home, and its network. Pierre says the MOCA's Kerry James Marshall exhibition has made a major impact. "It was life-changing, honestly. There's something very powerful about seeing so many of his works together in one exhibit. It really inspired my use of color in some of the newer pieces I've been working on." No Sesso is shaped equally by the natural world. For fall/winter 16, Pierre took photographs of wood cuttings and trees, and created a patterned fabric based on the abstracted wood grain. "The person who wears No Sesso is in tune with themselves, and having a relationship with nature can be so central to that kind of peace."
But things often start, Pierre says, by having conversations with friends at their live-in studio ("It really is a fashion house," they laugh). "There's a community of us always hanging out, always vibing," Pierre says. "Whenever we're thinking about things that are happening in the world, we talk them through together. I see my practice as a form of resistance, and try to use it as a peaceful protest."
A peaceful protest against rigid gender conventions, against the fashion industry's dominant whiteness, against a fashion system moving at a destructively rapid speed. Pierre's message to the new generation is simple: "Fuck what you see everyone else doing, and do what your heart tells you to. Don't give up, and keep going," they say. "If no one gets you, shape your own culture, shape your own identity, and change the way fashion operates. Because it's gonna stay the same if you don't change."
Credits
---
Text Emily Manning
Photography Todd Cole
Styling No Sesso

Hair Brittany Mroczek using Oribe Hair Care. Make-up Sandy Ganzer at Forward Artists using Milk make-up. Photography assistance Mike Lopez, Tyler Ash and Olivia Crawford. Printing Hyperion Digital. Models Pierre Davis. Arin Hayes. Leo King. J.Sims. Sanam. Jasmine Nyende. Ryon Wu. Armando Christian Armenta. Tamia Mathis.
All clothing No Sesso. Shoes model's own.