ekaterina samsonov is not your average 14-year-old
The star of Lynne Ramsay's highly anticipated new film, "You Were Never Really Here," discusses the pitfalls of fame with a candor young actors often lack.
|
06 September 2017, 10:45am
This article originally appeared in i-D's The Acting Up Issue, no. 349, Fall 2017.
14-year-old Ekaterina Samsonov is waking up to a day off from school. "I'm going to do absolutely nothing today," she says excitedly. "Or maybe I'll go swimming in the pool." Such are the dilemmas of your average 14-year-old on summer vacation. But of course, Ekaterina is not your average 14-year-old, or at least, won't be for much longer. If you scroll through her Instagram, in-between holiday snaps, selfies, and pictures of her with her dog and her dad, is a little trip to Cannes she took earlier this year to promote her role in You Were Never Really Here, Scottish director Lynne Ramsay's highly anticipated follow up to her 2011 hit We Need To Talk About Kevin.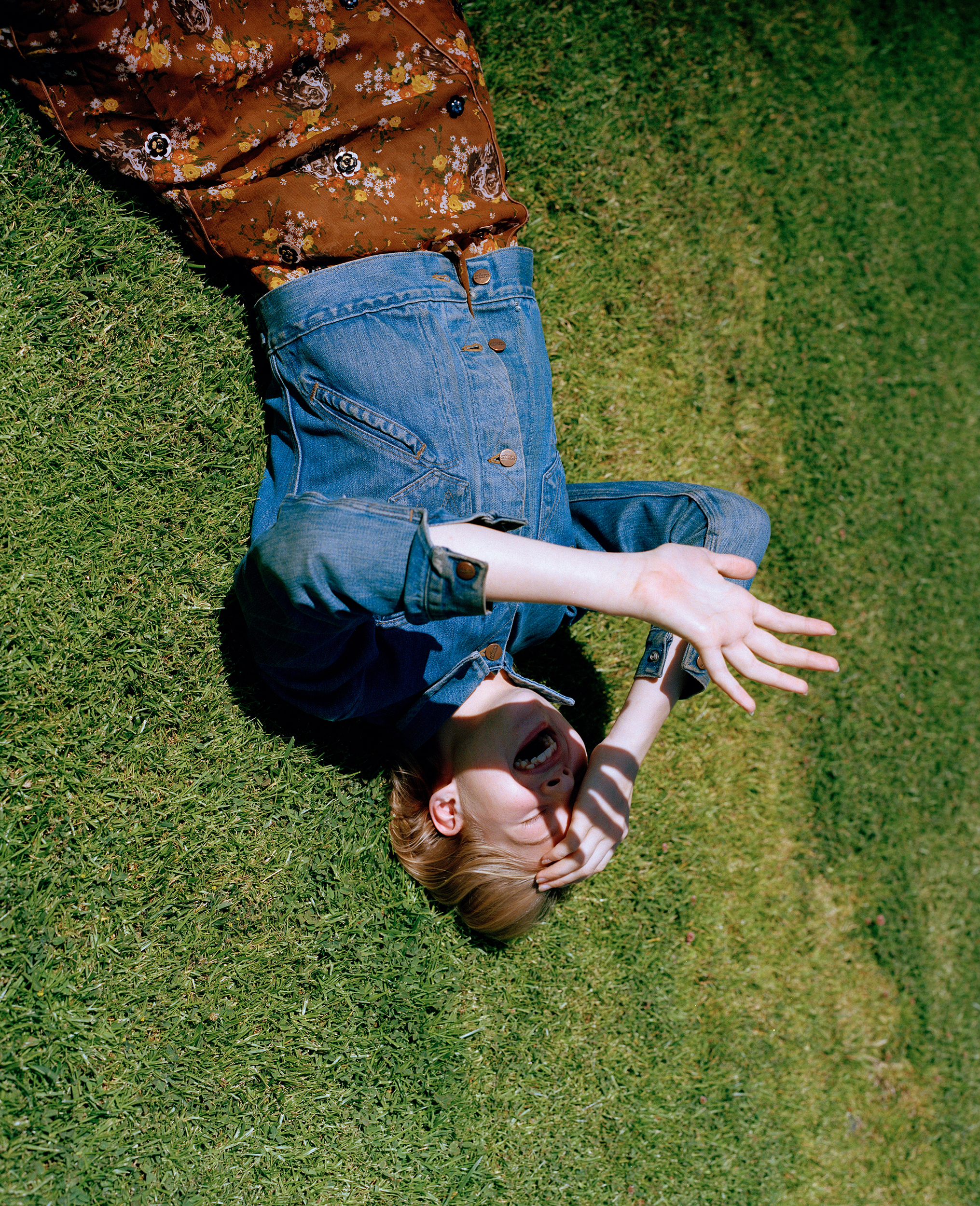 Ekaterina stars as Nina, alongside Joaquin Phoenix's Joe, and though Joaquin picked up the Cannes Award for best actor, Ekaterina stole the limelight and plaudits. She plays the daughter of an ambitious politician who's been kidnapped into a child sex-slavery ring. Joaquin is contracted to save her and deal out some impromptu justice to her captors. Naturally it doesn't quite go to plan. Joaquin's character is damaged, haunted, angry, and lost in the world. Nina's dad isn't all he seems (ambitious politicians never are). There are echoes of Taxi Driver, and you imagine Ekaterina's career could be catapulted in the same way that Jodie Foster's was by Scorsese 41 years ago. Like Foster's teenage prostitute Iris, Ekaterina plays Nina with depth and maturity, never the simple helpless victim.
For all the darkness in the film, Lynne purposefully kept the mood light on set. "It's a dark film, so I was really nervous on the first day," Ekaterina confesses. "But soon we were just goofing around and laughing. There were a few scenes where I had to toughen up and get into the role, but Lynne got me really relaxed. The whole time we were filming we were joking, it was actually a really fun experience." Ekaterina is remarkably laid-back, despite the fact that stardom may soon beckon, and her whole world could change. "It's actually kinda cool, thinking that this film could make me famous," she says, candidly. "The only thing I'm really worried about is losing my old friends, or people just pretending to be my friend because I'm famous. Fame doesn't feel like it's everything, but it can help you keep on making films. I don't feel like I'm under any pressure or anything."
Credits
---
Text Felix Petty
Photography Clara Balzary
Styling Caroline Newell
Hair Maranda at Lowe & Co. using Oribe hair care. Make-up Sandy Ganzer at Forward Artists using Milk Make-up. Photography assistance Robbie Corral. Styling assistance Philip Smith. Ekaterina wears jacket Wrangler. Dress Coach. Shoes Converse