070 shake is rap's emotional new voice
Catapulted from New Jersey to international stardom after appearing on Kanye West's new album, 'ye', we find 070 Shake across the Hudson and on the streets of Harlem, reflecting on a life-changing few months.
This article originally appeared in i-D's The Earthwise Issue, no. 353, Fall 2018.
Few lyrical couplets hit as hard as 070 Shake's on Kanye West's ye stand out track, Ghost Town. "I put my hand on a stove, to see if I still bleed / and nothing hurts anymore, I feel kinda free." A lot of what you need to know about Shake can be learnt from this simple, nihilistic refrain. It is this raw emotion of her music that strikes a chord with a disaffected generation. It's infectiously bleak, torrid and beautiful and emotional and pure. Shake's voice rattling in a rough and poetic high-octave: "We're still the kids we used to be."
Shake's rise from North Bergen, New Jersey, to GOOD Music show stealer has happened with remarkable speed. In true Kanye fashion, the pair finished recording Ghost Town on the day of the album's release. A video of Shake, later that day, dancing at the album launch party in Wyoming as her verse played back summed-up the emotional mood of her moment. There she was, unguarded, laughing, celebrating, running around speakers with her arms in the air. A little ecstatic and a little cathartic.
"It's going to be natural, right?" 070 Shake asks, sitting in a chair inside a sun-lit Harlem apartment, getting ready to be shot. She stares up at the make-up artist for reassurance. There's a small "070" tattoo dotting her left eye like a beauty mark. "You look just like yourself!" Shake's girlfriend, who is watching from the sidelines, shouts out supportively. Shake breathes a sigh of relief, returning to her signature chill demeanour.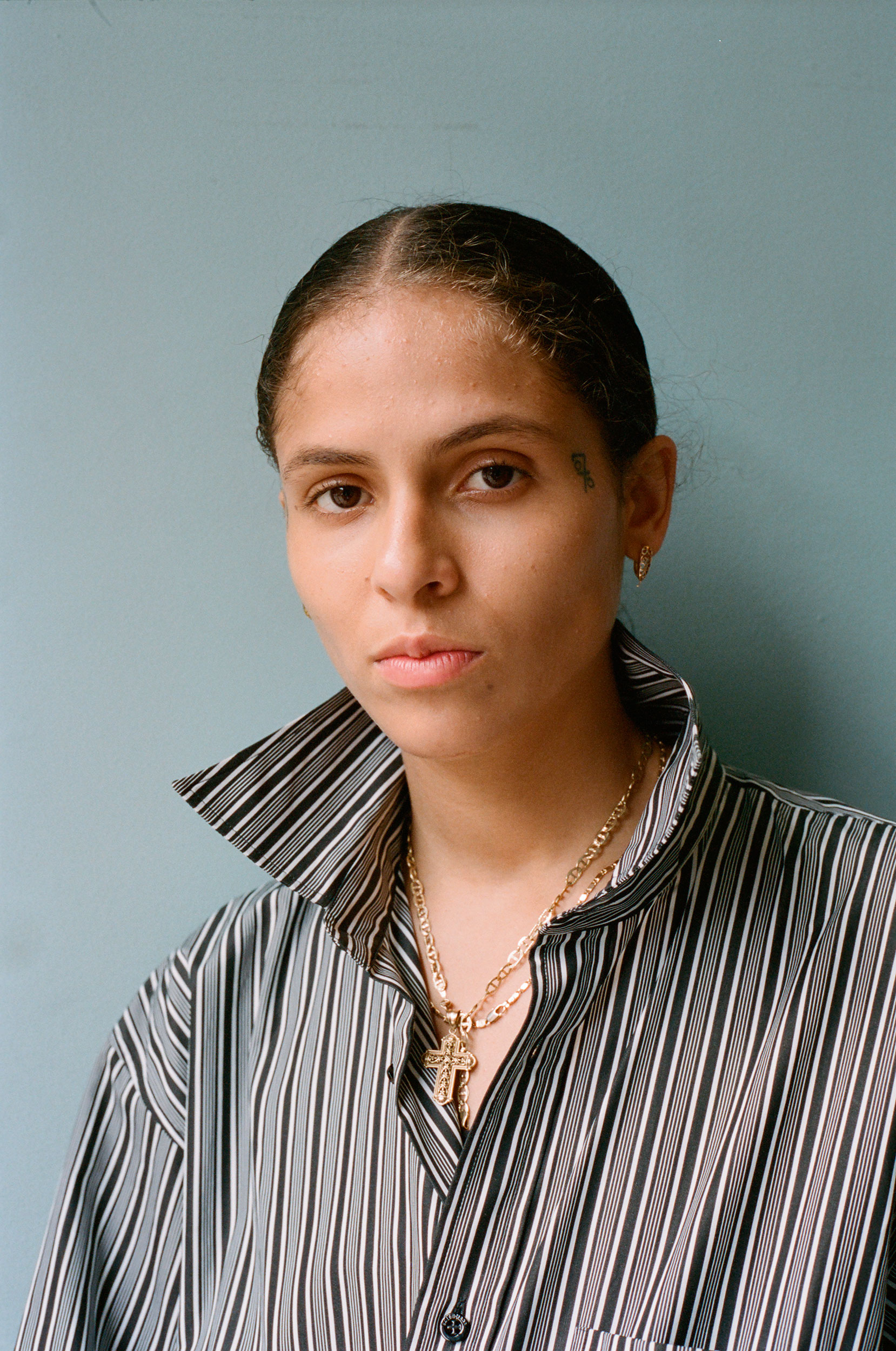 No one is surprised Shake does not want a contoured face. She is not interested in 'pretty'. Her songs traverse emo, punk and trap, full of angsty growls and groans and wails. They are melancholic and unrestrained and beautiful too.
To her, writing and singing lyrics like, "I lost my mind so many times, not scared of losing friends / I gave my all and now I don't have anything to lend" is not emotionally exhausting or difficult. Where does Shake draw all this sadness and anger from? "My soul, deadass," she answers matter-of-factly. "Songwriting can be therapeutic for me. You have to talk to your soul sometimes."
Kanye signed the 21-year-old to his record label, GOOD Music, two years ago, after a friend played Kanye one of her tracks. Shake is one of the label's youngest artists, and now one of the most in demand too. "I'm just going with the flow, riding the wave," Shake proclaims, unphased, sitting comfortably in her make-up chair. It is a few weeks since the release of ye, but the attention around her is growing bigger and bigger each day. Her standout appearances on Pusha T's album Daytona and Nas' Nasir (which were both produced by Kanye) have been growing in recognition, while her lives performances at Ladyfag's LadyLand Festival during NYC Pride Week and on The Tonight Show with Jimmy Fallon have won acclaim.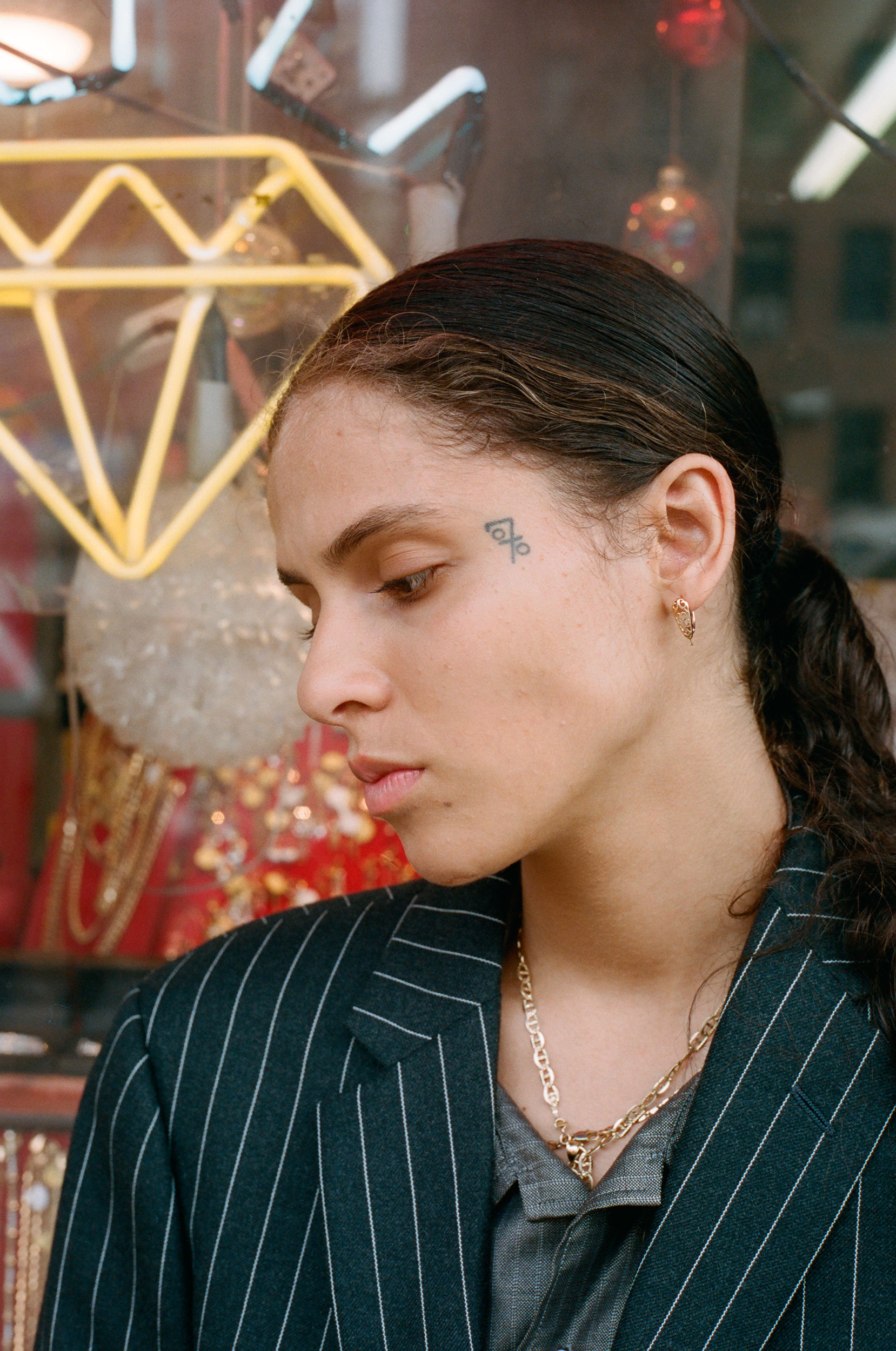 Shake is not letting the praise distract her. "You make what you want to exist," she says with a shrug. "If I don't pay attention to the noise, then it doesn't exist. I just feel normal, nothing feels different. Because if I let things feel different, then I kind of get all in my head about it. And then I won't be working as much, and I won't stay the same."
Maintaining her pre-fame identity and remembering where she came from is hugely important. Her New Jersey roots are part of her stage name – 070 being the first three numbers of Hudson County, New Jersey's zip code, where Shake and the other members of the 070 musical collective are from. Shake itself is a nickname she earned while playing on her high school's basketball team.
Not that it was easy growing up in North Bergen, New Jersey. "Where I'm from is a dark place," she shares. "People do a lot of drugs at a young age." Shake found release in music, she spent her childhood listening to the same music as her sister: My Chemical Romance, Paramore, Queen ("Queen and My Chemical Romance have something similar in a kind of way"). The kind of bands teens listen to while daydreaming of better places. Turns out, music really was Shake's escape route. She calls the members of the 070 collective "stars shining out of the darkness" of Hudson County. "I've gotten to connect with all those stars and make a constellation."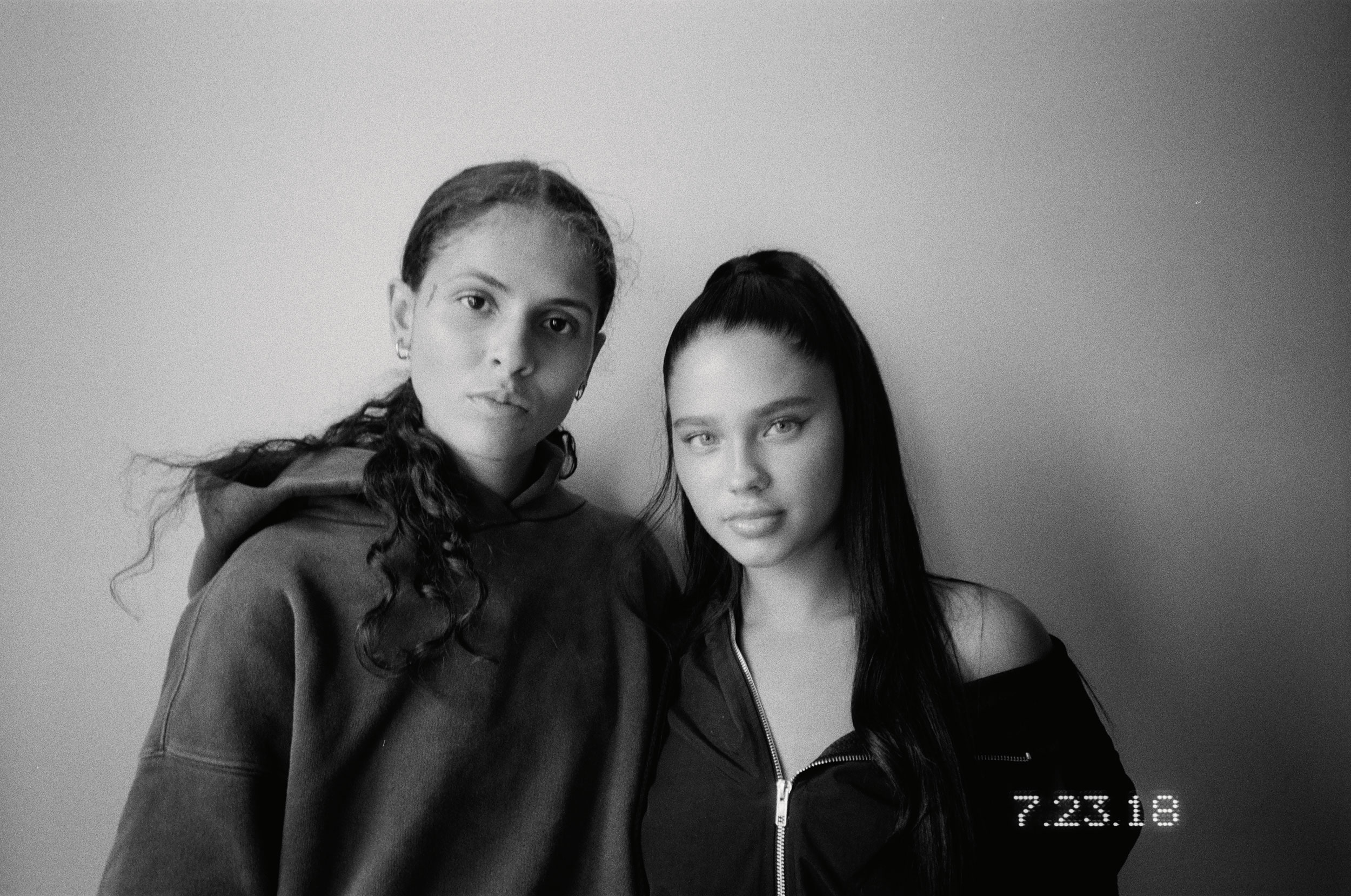 Shake is only 21, but she already knows the kind of artist and person she wants to be. She has sung about same-sex relationships and cast female love interests in her music videos. She doesn't, however, want to be labelled "queer". "I do hate that word," she says, flinching when asked how it feels to be a public queer figure. "I'm just me. I don't even consider myself gay. Picture us just landing here, and we don't know anything. You'd just be like, 'That's Shake who likes a girl." Shake has an aversion to labels, feeling like the ones available to her only make her feel more confined. "It keeps getting smaller: gay, queer, dyke. It's just like erase all that shit. You're just you." However, Shake is well-aware the public is going to put labels on her whether she likes it or not. "I can't expect everyone to be as open as I am in that sense," she says. "Because not everybody is there yet. But maybe I can make people look at things in a different way just by talking."
Not wanting to be confined or labelled also extends to her music. Shake says she's willing to try any genre, as long as it sounds good. This kind of approach to life makes it easy to imagine what attracted Kanye to her. She is unconcerned about any damage by association during the height of Kanye's pre- ye antics, but she becomes coy when asked if he will be producing songs on her upcoming album. "I haven't started working on it yet, so I'm like 'fuck, is it really coming out?'" Shake says with a laugh. The album is tentatively titled Yellow Girl, and whenever it does drop, the world will be waiting, and if it's even half as good as what's come already, the world will be listening.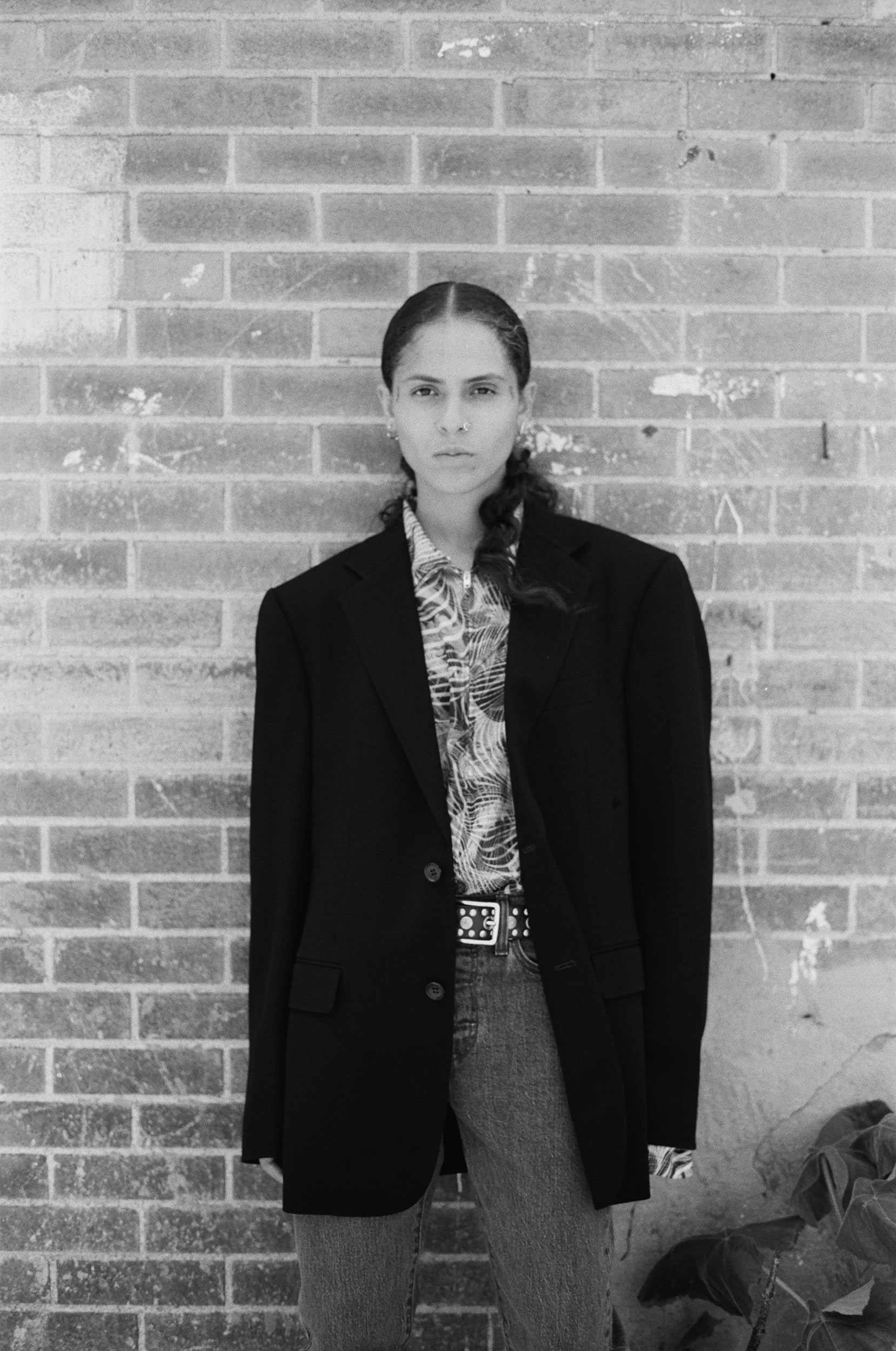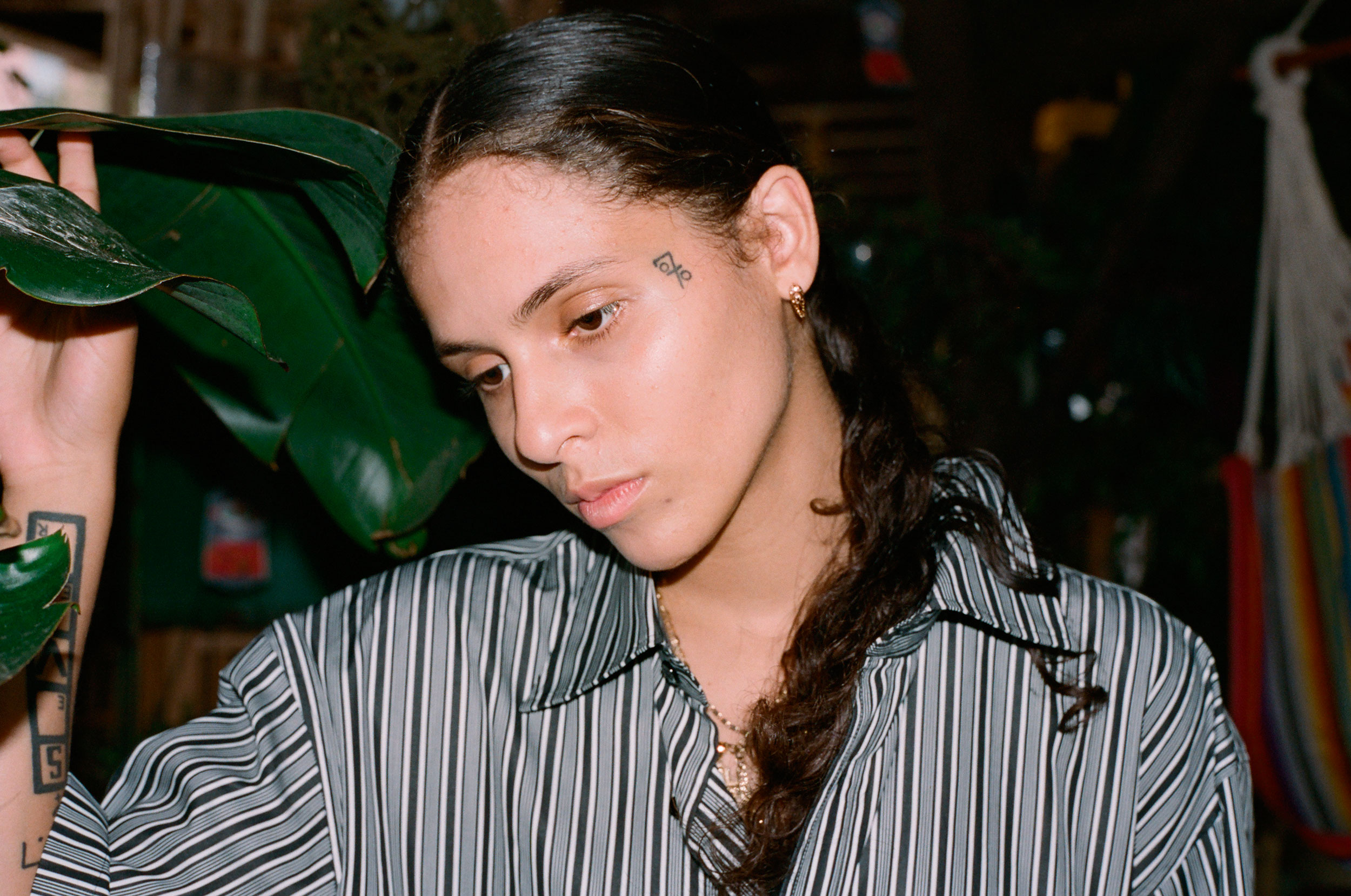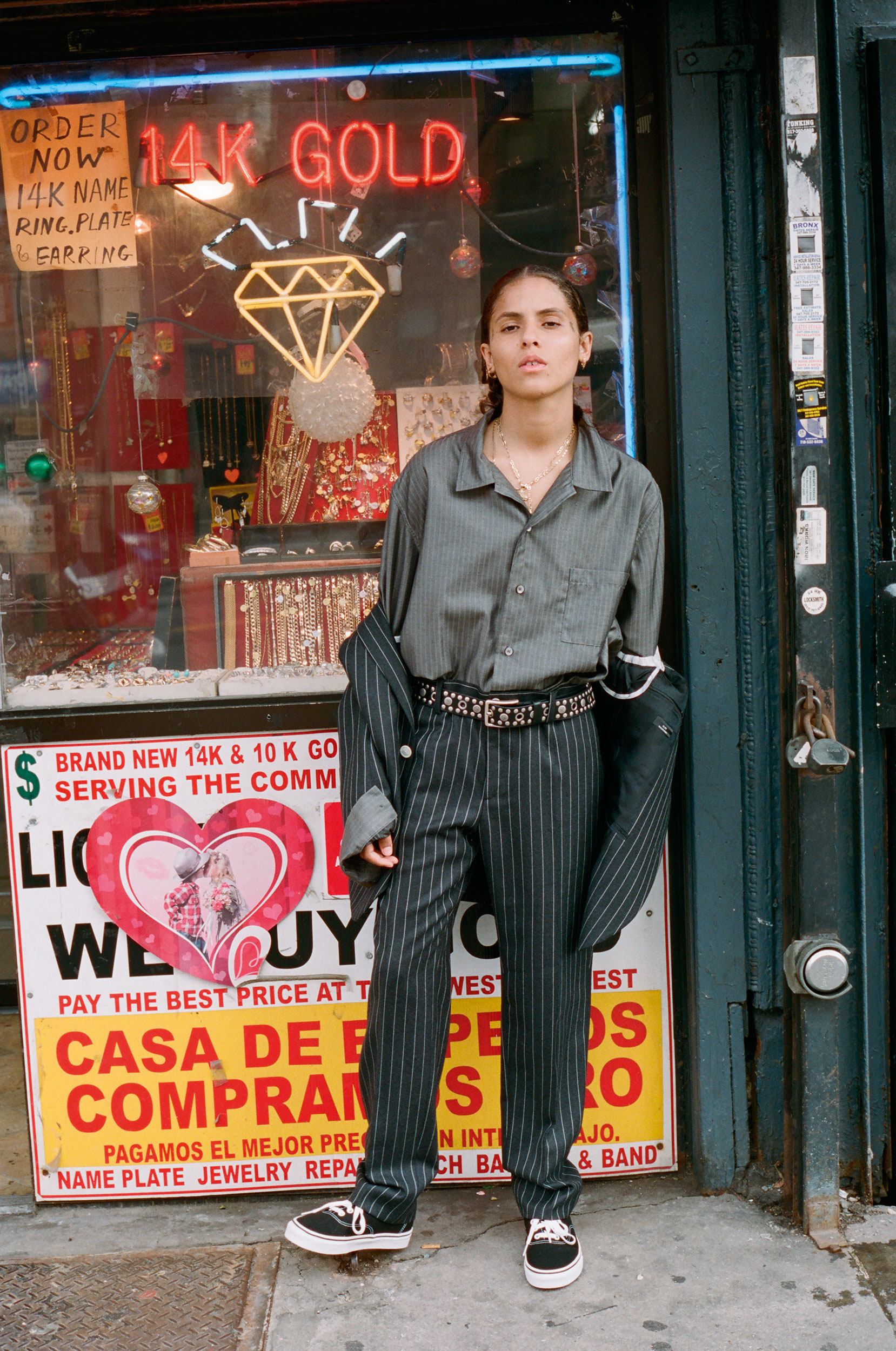 Credits
---
Photography Ari Marcopoulos
Styling Carlos Nazario
Hair Tina Outen at Streeters using Bumble and bumble. Make-up Susie Sobol at Julian Watson Agency. Styling assistanace Giovanni Beda and Sam Gambert. Casting Midland Agency.
This article originally appeared on i-D UK.