how christine and the queens became chris
Chris, the latest incarnation of Héloïse Letissier's Christine and the Queens, is hungrier, angrier, hornier, and wanting more.
|
20 September 2018, 7:00am
This article originally appeared in i-D's The Earthwise Issue, no. 353, Fall 2018.
Christine and the Queens has gone. She's Chris now – tine and the Queens have been cleaved off, allowing the latest incarnation of pop artist Héloïse Letissier to emerge. Chris has her own story to tell. The striking out of her first performative self was, as Héloïse tells it, done with a joyful violence following the success of her breakout debut album, Chaleur Humaine. She's learned to revel in dismantling what seemed to be fixed, and her second album, Chris, will take more risks and enjoy doing so.
The story of how Héloïse became the act known as Christine and the Queens is a flawless bit of pop folklore: expelled from theatre school and recently dumped, a lost, heartbroken and depressed kid decamped from Paris to London and found herself at Madame Jojo's in Soho. There she was entranced by a crew of fabulous drag artists, who told her to buck up her ideas and sort out her attitude and helped her discover the singing, dancing star within, and the power of alter-ego.
Christine is less an invention than a part of Héloïse that she's loosened and allowed to take shape. "I'm freeing myself with the fiction, so I'm way more myself on stage," she explains in her French lilt, from a studio in east London before our photoshoot. "What's fantastic about the process of inventing Christine was that it was a survival technique. A catharsis that allowed me to exist. That saved me as a woman and as a writer." Becoming Christine, letting identity become slippery, allowed her to become more herself.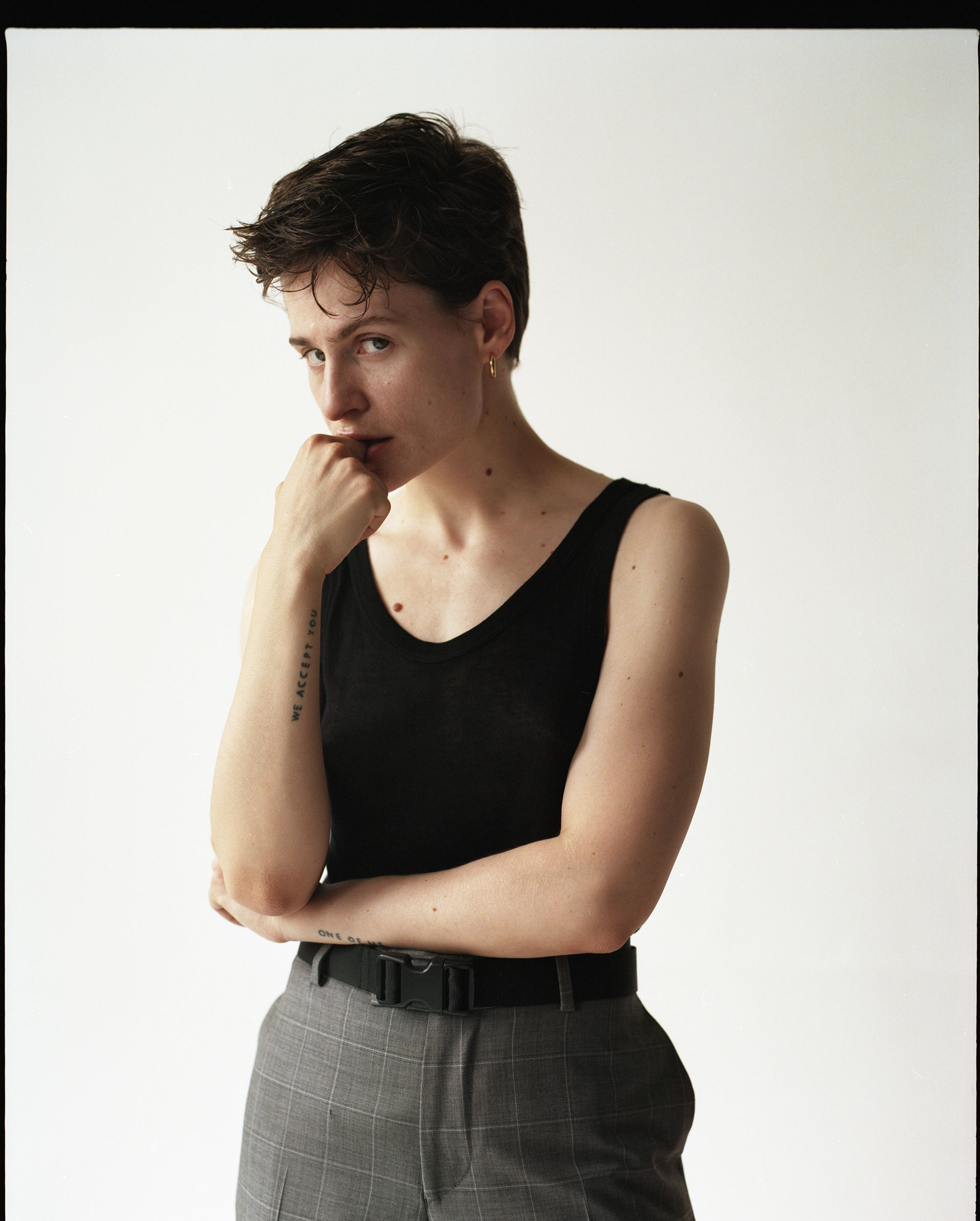 In 2014, Chaleur Humaine was let loose on her native France. With its sleek synth-pop beats, a funk edge and piercingly evocative lyrics exploring gender fluidity and sexuality – she identifies as pansexual – the album blew up. Héloïse then re-recorded it, spliced in some English lyrics and a few new songs, including a collaboration with Perfume Genius. The album was released for the Anglophone world, which duly fell for her too.
It was during the process of touring Chaleur Humaine, while working on her second album, that the outline of Chris as an identity started to come into view, gradually solidifying. "When I toured my body changed, not drastically, but I became more muscular, I became stronger and sharper. With this new way of existing I could see myself becoming Chris. I used to be really reclusive but I started to become more confident." Héloïse promised fans the second album would be very sexual, sweat-drenched, bolder. And she's delivering, as seen in the two singles and their accompanying videos released so far. Taking on classic sexed-up macho aesthetics in the video for " Girlfriend," we see Chris as a construction worker and dancing like Michael Jackson, her body sinewy and her skin damp, singing "Girlfriend, don't feel like a girlfriend / But lover, damn, I'd be your lover." Things get ultra-physical in the video for " Doesn't Matter," an intimate, impassioned dance performance. "Becoming a performer makes you embrace everything, it's opened up different things for me in terms of desires and embracing them. It is also, I think, affirming to everyone who I was, including not knowing who I was and exploring that idea."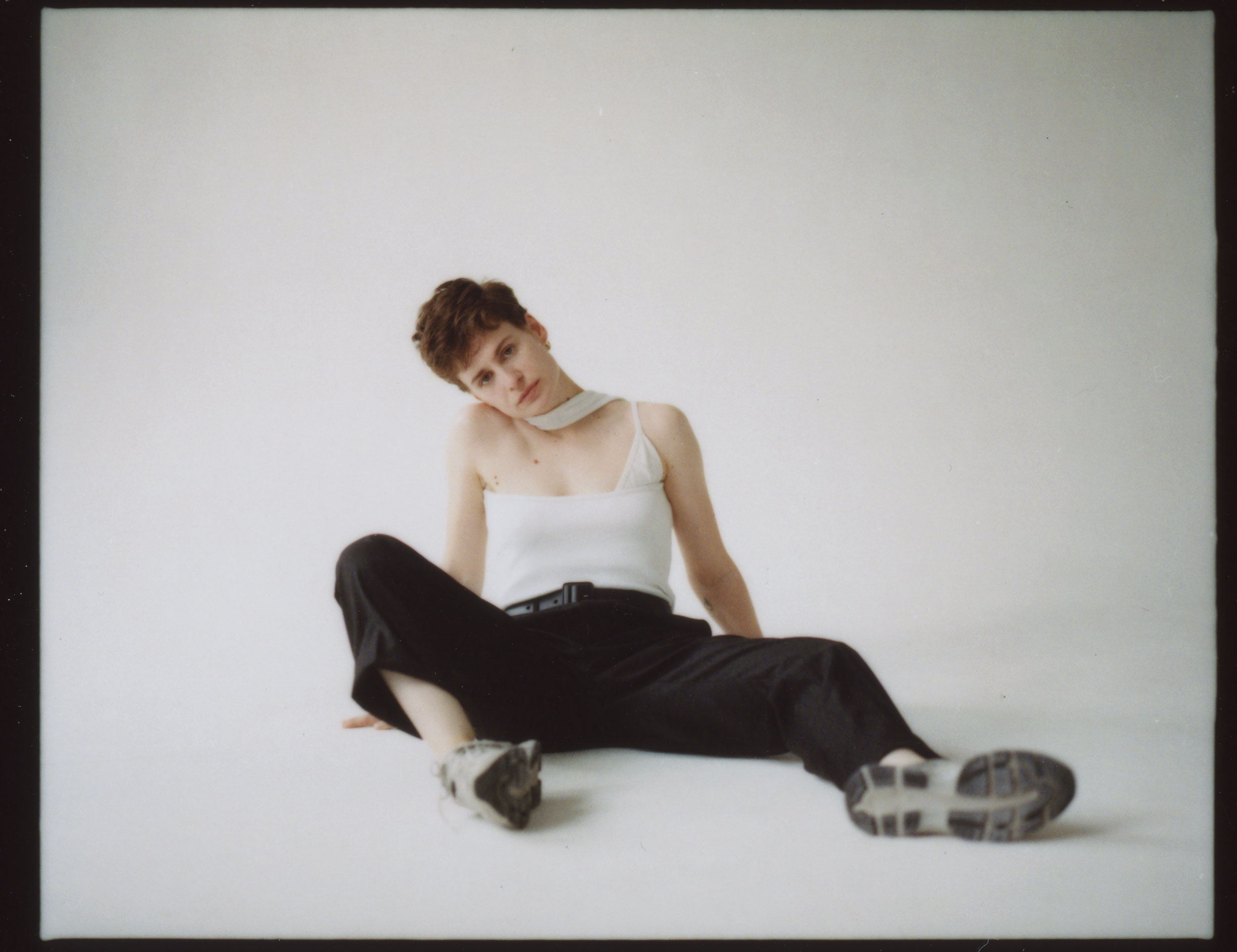 Like Héloïse, the new album is more muscular. It has swagger. It is unapologetic, pulsing with lust and the intoxicating pleasure of desire. It was important for her to be increasingly exposed with this follow up, to eschew working with huge names and an endless list of collaborators, as may have seemed likely. She wanted to dig deeper into herself. The vocals slice sharper and land harder blows than before. Everything swells with new confidence. These are emotional bangers. The production is refined, the sound even more precise than before. It fills more space, takes on pop more directly. It's Christine and the Queens but everything is more.
"I do believe in the Trojan Horse-like quality of entertainment. I'm obsessed with the efficiency of the pop format of a track — something that is so catchy that it stays in your head and if you want to dig deeper on the lyrics…" If you want to dig deeper you will find nuanced, intricate narratives that sometimes double back on themselves, sometimes are contradictory, reaching for something complex — that's where freedom lies. "When you think of being queer, there is something right now that is frightening to me – when queer becomes just another glossy, cool, plastic-wrapped thing to sell to people. Queer is about questioning the norm. It's about questioning society itself, how it's built on capitalism. So it frightens me when people are like, 'Oh I get it, you're queer.' No, you don't get it — this is precisely something you won't ever get."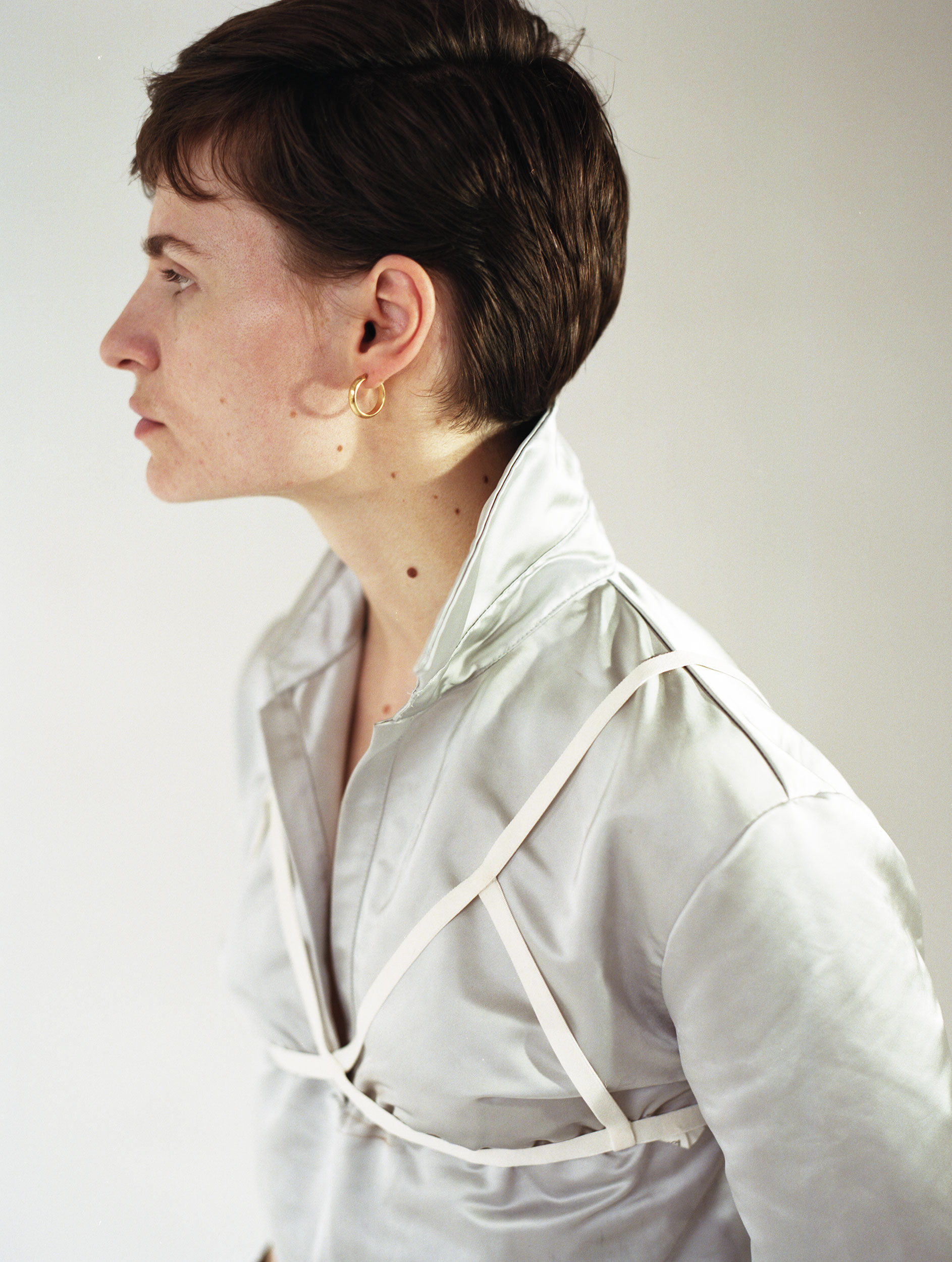 That is what Héloïse — Chris — wants to get at with this second album. This isn't just about her, the importance of pop as a vehicle for disruption and resistance is that it should be able to extend beyond the performer. "The great thing about this character is to give hints that things like this can be possible for everyone — to deconstruct and to own and to be empowered. Sometimes it feels like people accept way more when you're a character on stage than when you're someone in everyday life." She wants to change that by being a voice for alternative ideas of identity and of sexuality. By keeping on talking and exploring.
With Chris we see macho blur into femininity. "The idea was to explore the fiction of being macho, to deconstruct it from the inside, because if I explore it being a woman, then it becomes a construction — and it's always been a construction. There is something in macho-ness that is so much about the homoerotic, ultra-virility is so close to the ultra-homoerotic and I think it's straining to get to that point where it is about to explode." With her desires set free through her evolution from Christine to Chris, Héloïse wanted to explore another idea — that of the woman who lusts openly, crudely, proudly. A women who lets herself be too much. "'Be sexy, but not too much, be funny, but not too much...' that's what people say because we are so easily threatening to the patriarchy that we have to fit into something that is suffocating. A hungry, angry, horny woman is always demonized. So I was like, let's make an album of being too hungry, too angry, too horny — let's make an album of all of that, but still intellectual and still threatening, all the facets, a male character in a female album."
"This is how you fuck it up from the inside – you steal all that and you use it to your advantage and make it a fiction for real." Héloïse, Christine and the Queens, Chris, whoever she is next — will keep doing exactly that, with bravery and beautiful artistry. She's giving us more and more, and we need it all.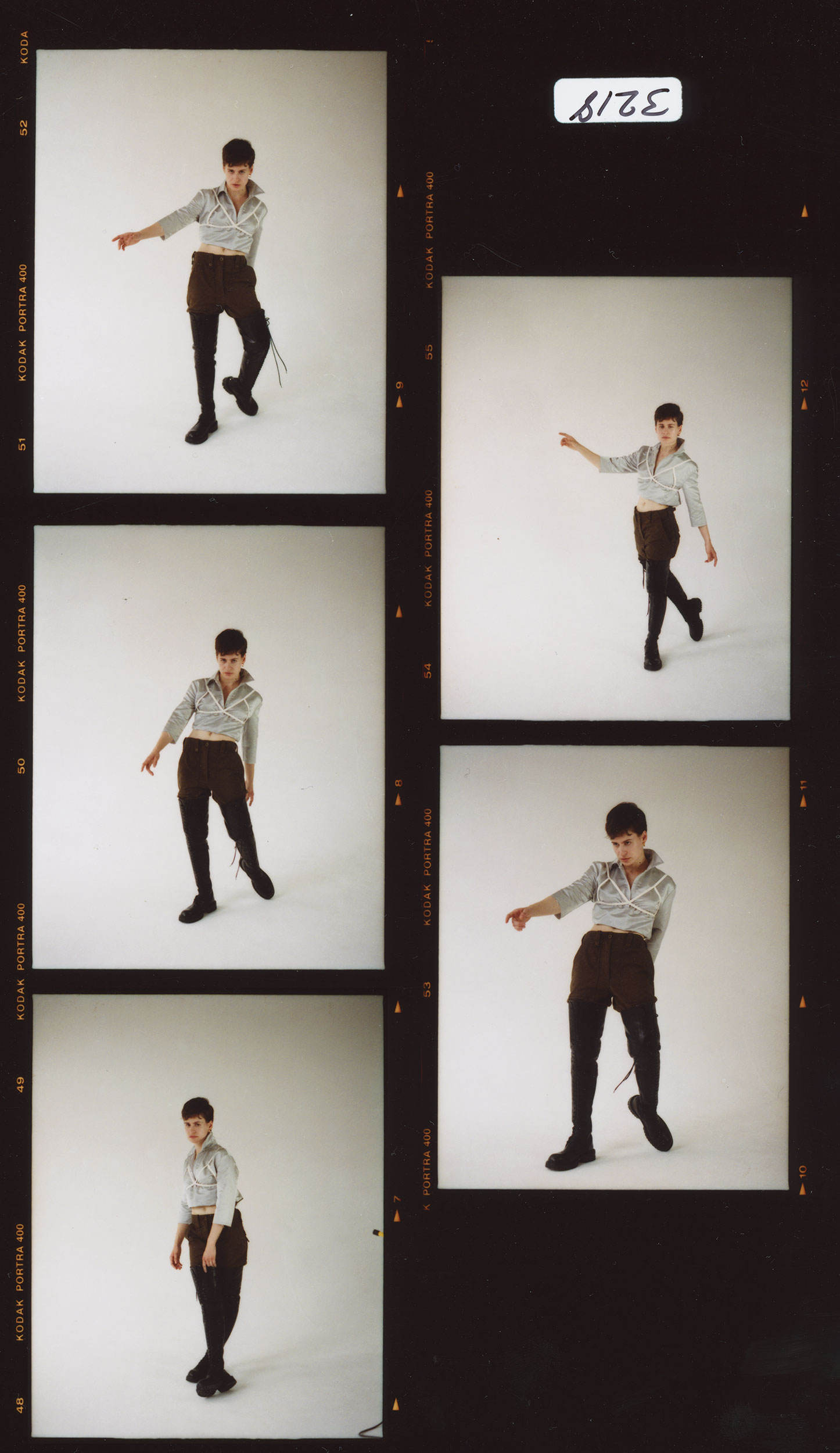 Credits
---
Photography Anna Victoria Best
Styling Ai Kamoshita
Hair Blake Henderson using using Bumble and bumble. Make-up Crystabel Riley using RMS and Pai Skincare. Styling assistance Hannah Hetherington. Seamstress Michaela Stark.
This article originally appeared on i-D UK.