balenciaga are being sued by a new york souvenir company
City Merchandise alleges that the fashion house copied their "total concept and feel".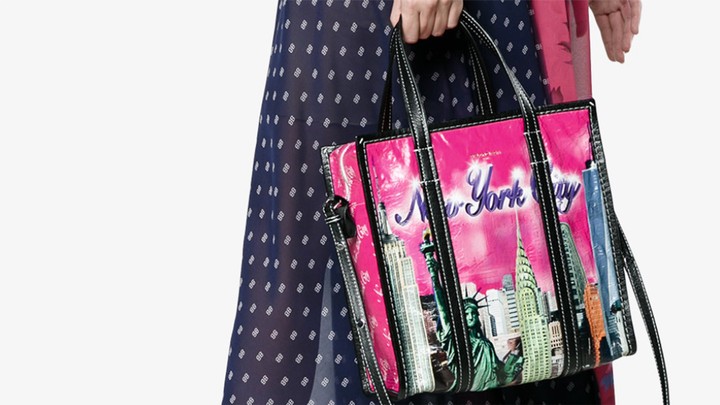 Demna Gvasalia loves to reinterpret and reimagine the familiar. First it was the DHL T-shirt, then it was the Ikea bag. Now it's the "Multicolored New York Bazar Shopper" -- and this time it's the subject of a lawsuit from NYC souvenir company City Merchandise.
If you've been to New York at any point recently, you probably noticed these tourist-chic bags in any store around Time Square. Well, City Merchandise aren't happy with the homage -- or the $1,950 price tag -- and on Friday filed a copyright infringement lawsuit in the Southern District of New York against Balenciaga America.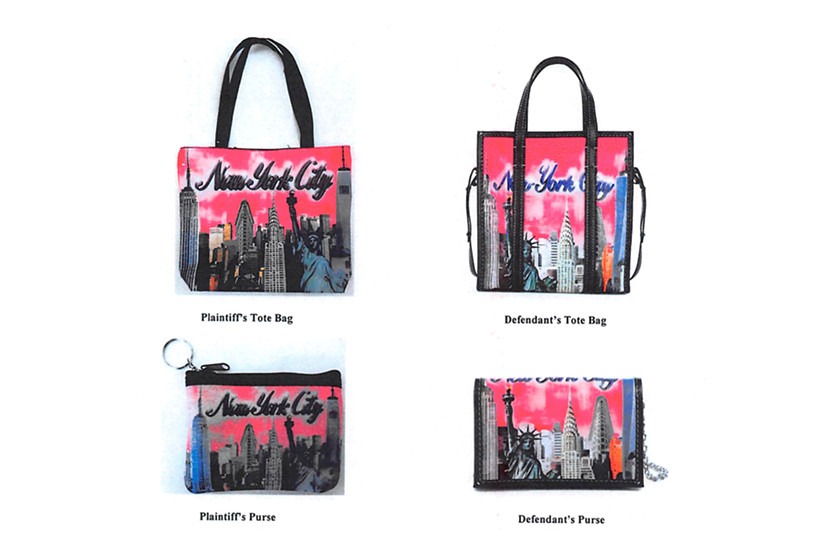 City Merchandise's lawsuit calls Balenciaga's design "virtually indistinguishable" from their own, accusing them of appropriating their "total concept and feel". Their filing also lists other examples of Demna's work for both Balenciaga and Vetements, including Balenciaga's controversial Ikea bag, which was so similar to the original that the Swedish retailer released a campaign advising customers on how to identify an original.
Fashion labels borrowing ideas, concepts and even designs is not new territory (it is after all, the currency that accounts such as Diet Prada live on). The recontextualization of "low culture" into high fashion is one of the dominant aesthetic moods of the moment; often turning prosaic pieces of everyday life into new visions of luxury, making us reconsider the status of both.
But this case could signal a change to that. And regardless of the outcome, it raises important questions about the fetishization of the everyday and lowbrow references. City Merchandise is a huge company, supplying tourist novelty items to over 100 cities across the US, but what about the people who buy their keepsakes? Is appropriation of the "ordinary" actually just exploitative of ordinary people?
This article originally appeared on i-D UK.