watch tyler the creator's new hyper-coloured nautical video
'See You Again' finally gets a video — and it was worth the wait.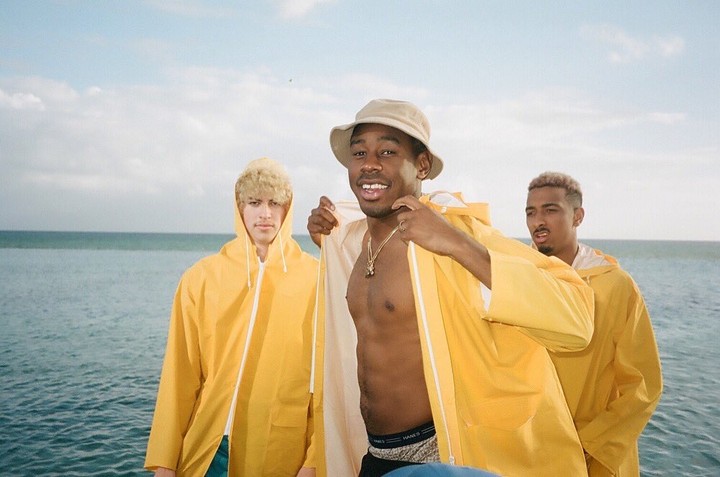 Image via Twitter
Tyler, the Creator has taken a break from creating the golden age of throwaway tracks to revisit one of his album Flower Boy's standout tracks. Today Tyler dropped a hyper-coloured, nautically themed video for 'See You Again', which features guest vocals from Kali Uchis.
The video starts with Tyler living a fairly mundane life on a naval ship alongside ASAP Rocky and Odd Future alumni Taco. Eventually things get turned up a notch and Tyler ends up rapping in front of a group of brightly-coloured marching soldiers, eventually ending with him walking on their heads. It takes another turn later in the video when we switch settings to a lush green hillside and see Tyler appear underneath a sheet before it's eventually revealed he's made of bees (bees and flowers being a regular motif for the rapper throughout the Flower Boy era).
It should come as no surprise that the brightly coloured clip for 'See You Again' lists a directing credit for Wolf Haley, one of Tyler's alter egos. The Wolf Haley alias was created back in Tyler's Goblin and Wolf days but is still used whenever the rapper directs a video.
Check out the clip below, and head over to Tyler's secret BTS Instagram for some photos of the making of it.