Photography Vanessa Valadez.
nnamdi ogbonnaya's cerebral hip hop is the sound of the summer
Catching up with the multi-hyphenate artist with atomic stage energy.
Photography Vanessa Valadez.
It's a few days before his Pitchfork show and Nnamdi Ogbonnaya is taking a stroll. The Chicago musician had an appointment downtown on one of the most perfect days, weather-wise, to grace the American heartland in the history of the natural world. So, given the sunshine, Nnamdi decides "to see what's going on in the park!" He tells me this with the most energetic wholesome bounce you can imagine. Then, of course, he stumbles into a full orchestral concert and Nnamdi's casual afternoon is suddenly resounding with classical, seventy-piece band drama.

Nnamdi, I suspect, has a sixth sense for whatever good live music is playing in Chicago at all times. He's lived here since first grade, when his parents settled here from Nigeria, while his father pursued one of his two PhDs. And since first grade, he has entrenched himself in the Chicago oddities music-scape, and put in his time as a DIY impresario.
Nnamdi is a multi-instrumentalist with the variegated career to fit it. He drums in the bands Monobody and Ittō, plays bass in two more bands Nervous Passenger and Teen Cult, and raps in a fifth, The Sooper SWAG Project, as well as under his own name. His stage energy is atomic. He springs around, gushing emotion all over the mic one minute, then starting a participatory party the next. In May this year, he brought a basketball hoop on stage and encouraged people to make a shot.
Last year, he released his most exhilarating work, his third full album under his name, DROOL, featuring the swoopy single "let gO Of my egO." As this funky capitalization and wordplay will tell you, Nnamdi is great at careening around. His sound oscillates hard between existential spaced-out cerebral hip-hop, art rock, jazz. His themes bounce between God and death and butts and his family. His father, who Nnamdi credits for raising him on super eccentric Christian rock, now runs an online ministry from Los Angeles.
Before the festivals that crisscross musicians' countrywide tours into an efficient parade of far-flung acts, Nnamdi is trying to catch up on the local sound he's been missing while he's been on his own tour. He says he's feeling out of loop with the DIY music world that he was ingrained in. "It changes every fire years entirely," he says, new places, new roommates in the house. But it's easy to find great sounds. "There a lot of really good venues, you can just show up on any given day," he says, "The Empty Bottle has a dope, very good vibe. I go there to hang out, see shows I'm not super into, it's always a good time. And Constellation is super amazing jazz and chamber music, weird classic stuff. It's a hidden spot that not a lot of people know about."
Before making his career, Nnamdi put in his time hosting makeshift concerts in various living rooms. When he was in college, and his father moved to California while Nnamdi was getting his electrical engineering degree, Nnamdi and his siblings were left hanging in the suburbs, so naturally they turned their childhood home into Nnamdi's Pancake Haus, a punk venue. They punctuated each night with stacks and stacks and stacks of pancakes.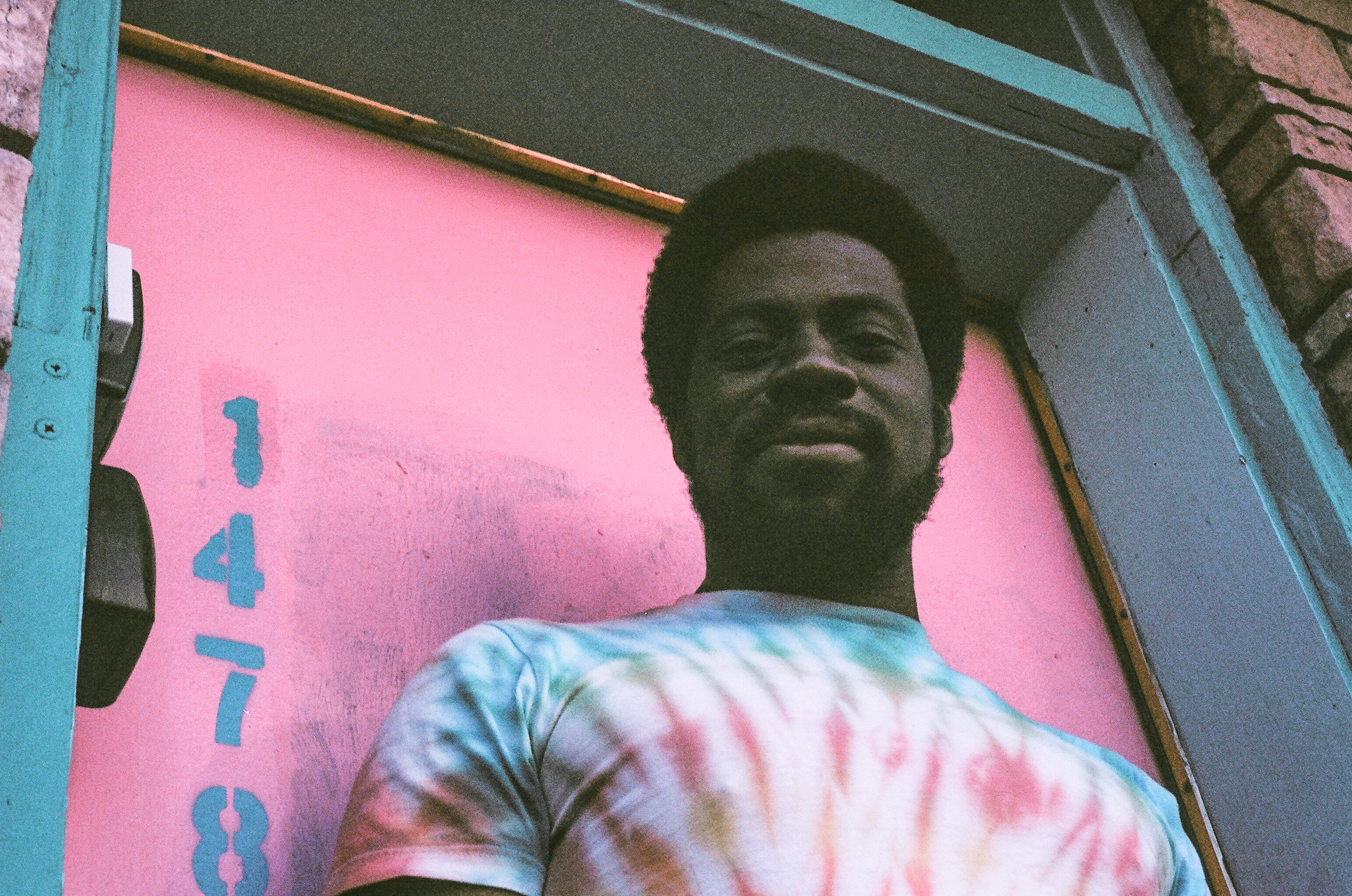 Now, he's into going to shows, not necessarily hosting them in his living room. "In my early 20s, I didn't mind living in a gross punk house where people spilled beer on everyone." That's the line between early and late 20s. "I like my house to be clean. I like my house to be quiet. Oh, I loooove not talking," he says, "most of my friends like to ruin hanging out by talking. I still get rowdy it's just definitely less than I used to before I started performing as much."
He tells me cleaning is now his favorite time to listen to music. "It's kind of just like meditation. I have a dishwasher and never use it. I can zone out. I can't zone out doing many things, but doing dishes, I can not think about other shit." He deserves the respite. The way his music sounds, his brain is going zero to eighty and back again and bringing us all with us.
For Pitchfork, he's assembled a nine-piece band, which he says is like herding talented cats. He's going to be at home with the outrageously skilled oddballs, one of which he's thrilled to catch. "Tierra Whack," he says. He hasn't stopped listening to her album. "It's all of the good things. Catchy, weirdo, original." Otherwise, his strategy is to take care of himself and avoid the jostle. "Weave and bounce," he says, and get "a festival buddy who always lets you know when they're dipping. And wears bright clothes. Or no," he corrects, "everyone is wearing bright clothes. Get a festival buddy who has a look so you know where they are."