watch the full trailer for m.i.a.'s new documentary
And all the other news you need in your life today.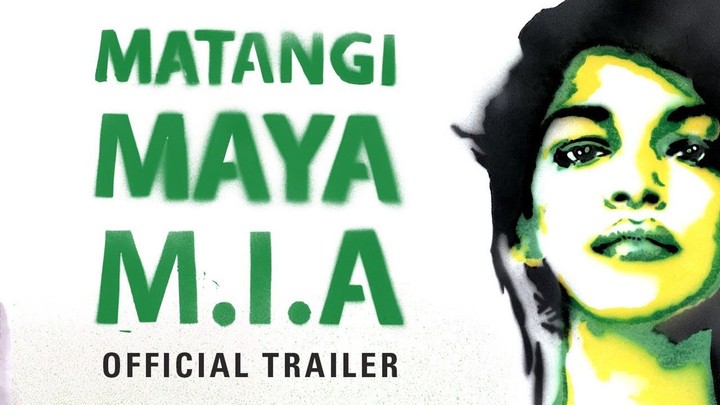 A good day/bad day today. On the one hand, Elon Musk has promised us that he will not make robots which can kill humans (but can we trust him?) while, on the other, those dumb explorers opened the sarcophagus, clearly having never seen The Mummy where the consequences are dire and result in zombies. Overall though, there's some great new music in the world and Our Lord and Saviour, Rihanna, is releasing a dancehall album. So we'd say it swings more towards a good day than a bad one. Anyway, here's the rest.
Those dumb explorers opened the sarcophagus and now we're all cursed forever.
You know that ominous, 30-tonne black sarcophagus that was found in Egypt this week? Yup, well, they've opened it, and inside they found three (three!) decomposed mummies and a whole mess of sewage water which supposedly leaked inside.
Mostafa Waziri, the head of Egypt's Supreme Council for Antiquities, said: "The sarcophagus is opened, but we have not been hit by a curse." Which is like, exactly what you say before you're immediately hit by a curse, but okay.
Elon Musk says he will not make robots that can kill us all.
He's actually signed a pledge against the creation of lethal autonomous weapons, but I'm skeptical, honestly.
The new trailer for Insatiable is out, and it doesn't look great.
With The End of The Fucking World, Stranger Things and OITNB, Netflix rarely puts a foot wrong when it comes to commissioning a new TV show. But as though to prove that it can still happen, the trailer for new series Insatiable is here, and it's already been branded a reductive, fat-shaming mess. The premise is this: there's a fat girl at school (it's Debby Ryan in a fat suit), she loses the weight and then immediately embarks on revenge against her tormentors. The whole thing comes across as kind of a lazy Carrie, but one that imposes toxic messages of body-negativity onto teenagers. Fun!
The full trailer for M.I.A's documentary is out, and it does look great.
Jenny Holzer is opening an artist rooms display at the Tate Modern.
The latest in the Tate's series of annual free displays will come from Jenny Holzer and open on Monday 23 July, the museum has announced. Bringing together key works from across the artist's four-decade career, and including some rarely seen archives and installations exhibited in the UK for the first time ever, Jenny's work will be displayed in the ARTIST ROOMS gallery, with highlights including FLOOR (2015), an LED sculpture, and new work THEY LEFT ME (2018): an LED piece programmed with accounts from Syrian refugees in collaboration with Save The Children and Human Rights Watch.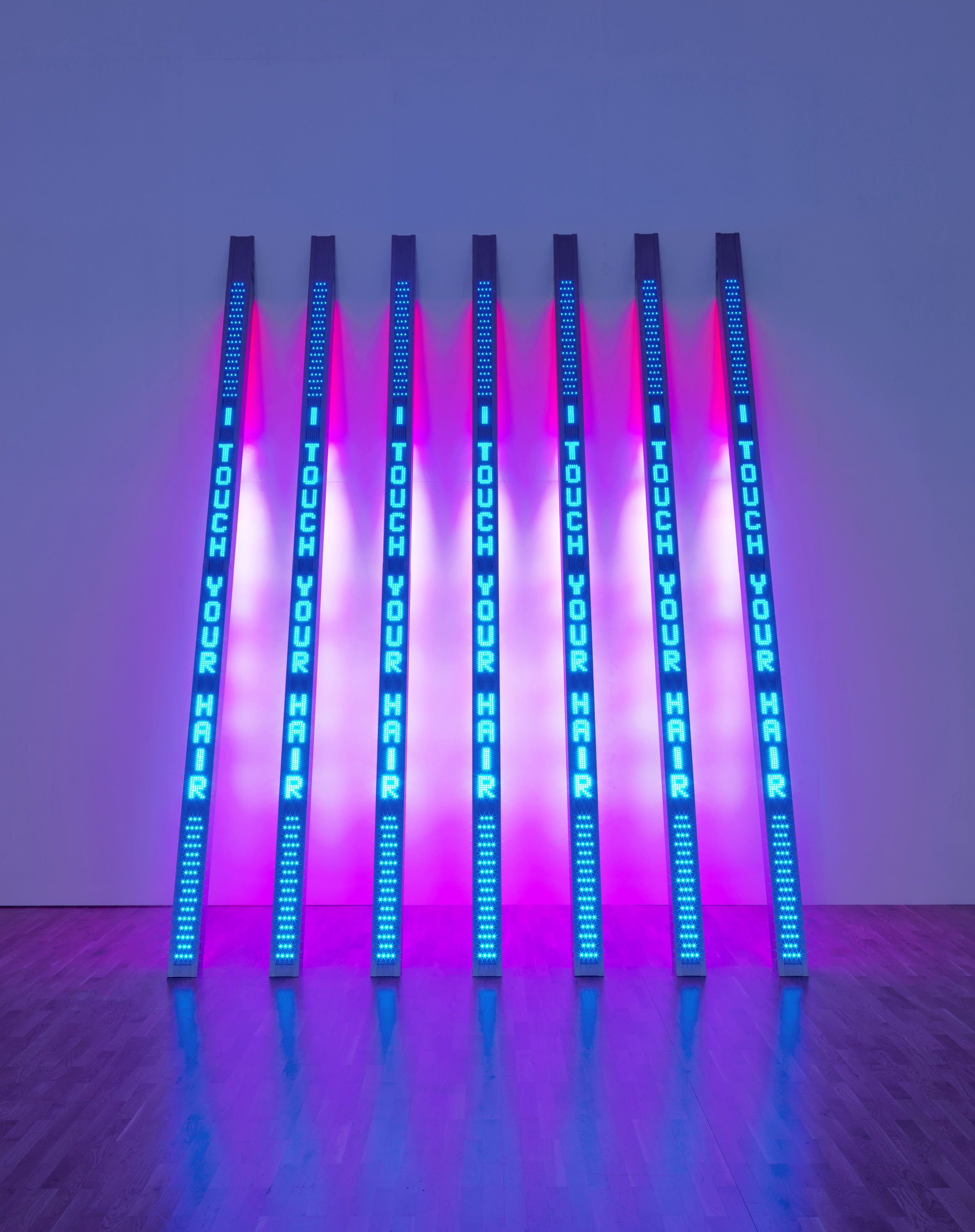 Tributes pour in for iconic art director Michael Howells
After the sad news broke yesterday that legendary art director Martin Howells had passed away, the fashion world paid its respects to an icon of the industry with an illustrious, decades-spanning career. "Not only was Michael Howells a genius, he was also a sweet and honourable man," said Vogue Editor-in-Chief Edward Enninful. "I will miss his laughter."
Gucci unveil Instagram-only project photographed by Martin Parr.
Taking things fully digital for their new campaign, Gucci's latest project, #TimeToParr, is housed on Instagram and commissioned by iconic British photographer Martin Parr. The campaign features a number of Gucci timepieces on the wrists of anonymous Insta models. You can go like it right now!
Chance The Rapper has bought the news site The Chicagoist.
Not content with just dropping four surprise bangers yesterday, Chance The Rapper -- now henceforth known as Chance The Media Mogul -- used one of those aforementioned bangers to announce that he had bought news platform The Chicagoist. In a statement that followed, Chance confirmed: "I'm extremely excited to be continuing the work of The Chicagoist, an integral local platform for Chicago news, events and entertainment."
He added: "I look forward to re-launching it and bringing the people of Chicago an independent media outlet focused on amplifying diverse voices and content."
The new poster for the next American Horror Story series is here.
It's apocalypse themed and we are excited now.
This article originally appeared on i-D UK.