Ralph Lauren have launched a vintage Depop shop
Meet the people scouring the globe for the in-demand American brand's best pieces.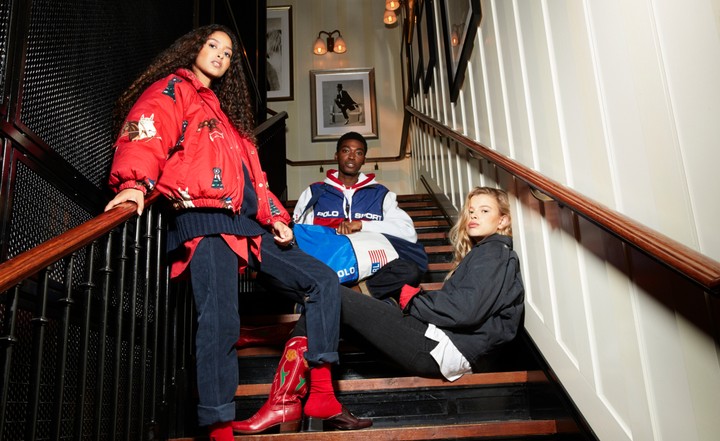 Shopping vintage can be a slog sometimes. Whether it's traipsing through endless piles of sweatshirts to find something worthy of your wardrobe or eye-rolling hard at a fast fashion tee being fobbed off for £15, it's often a fruitless endeavour.
Depop changed that, allowing us to shop vintage from the comfort of our phones. It also created a bunch of young entrepreneurs who've transformed buying and selling cool clobber into their full time jobs.
The latest team to jump on board the app have been doing the rounds in that space for a while, but have never had their own official presence. Yep, Ralph Lauren pieces have been at the top of everybody's "Like" list ever since the app began. The legendary American brand is known for its versatility. From denim to leather, pop art tees to rugby shirts, the famous polo player insignia has become a vintage buyer's badge of honour.
To celebrate that versatility, and push forth a message of shopping sustainably, Ralph Lauren and Depop have come together to launch Re/Sourced -- a special section of the app dedicated to the brand's most sought after vintage pieces, which is also available to shop at Ralph Lauren's Ralph Lauren New Bond Street flagship store until 7th November.
They've roped in a handful of talented Depoppers to hand-pick their favourites, and spent some time with them in this very nice video to get a greater understanding of how these plucky digital clothes sellers do it. Watch it below, and then jump onto the Depop app's Re/Sourced section to get your hands on some vintage RL pieces too.
Tagged: