Dior and Stussy have just announced a collaboration
Kim Jones has lured Shawn Stüssy out of retirement for Dior's Pre-Fall 2020 collection.
|
02 December 2019, 12:37pm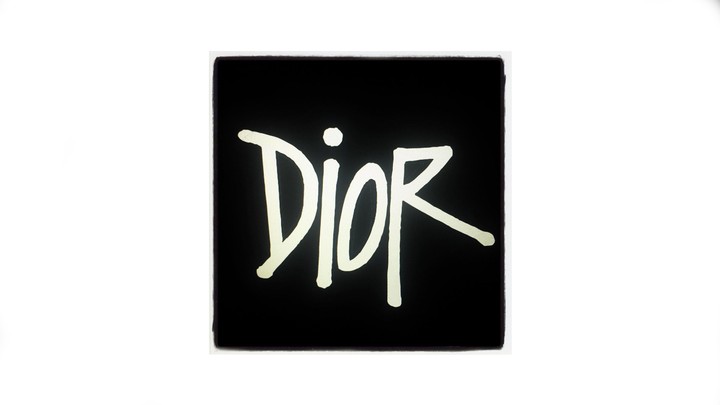 What does it take to draw a pioneering streetwear legend out of retirement? Not very much, apparently, or at least that's what Dior artistic director Kim Jones learned when he approached Stüssy founder Shawn Stussy to see if he would be interested in working together on a collection for the French fashion house's Pre-Fall 2020 men's collection.
Announcing the news with a cryptic Instagram post followed by an interview on WWD ahead of the Dior Mens Pre-Fall 20 show in Miami, Kim shared how, as a 14-year-old, he began collecting Stüssy garments. "I used to wear it head-to-toe all the time in my teens. It was something I was really, really, really obsessed by. I've [still] got boxes of it," he said.
Despite separating from his eponymous brand in 1996 and essentially retiring from fashion, Shawn said that he didn't require a lot of coaxing to come back. "I was just in a good place in my adventure, and [Kim's] in a good place, and the stars just seemed to kind of line up," he said. "And if I'm going to come out for a last hurrah, why not with Dior? That's the way I look at it. It's the very top of the top. I have nothing but respect."
"For me to work with someone like Shawn is a real honour," Kim added. "He's an artist, that's the thing. If you can work that line like that, and it's that memorable, it's like an artist. That's why I wanted to do it with him: he's made an iconic image with his hand."
Later reiterating the news on Instagram, Shawn shared "how good a vibe and how natural this project has felt for me" alongside an image of the word "Dior" written in his iconic font.
According to a report by Hypebeast, Dior are said to have coloured in some monochromatic work submitted by Shawn. There are also some items that have required 2,600 hours of beading to be completed as well as some that have utilised Japanese printing techniques to create a marbling effect.
Kim Jones has previous experience in this department, of course -- while he was at Louis Vuitton he created an era-defining collaboration with Supreme, with that mix of high fashion and streetwear setting the template for our current age of blurred fashion boundaries. Here's hoping he can repeat the trick.
But when can you see the collection? Well, there's not too long to wait as Dior are unveiling it all tomorrow (December 3) in Miami at their Pre-Fall 2020 show, which is an opening act for Art Basel Miami Beach. The collection will go on sale in 2020.