isla fisher joins the new harmony korine movie
Now we're even more excited.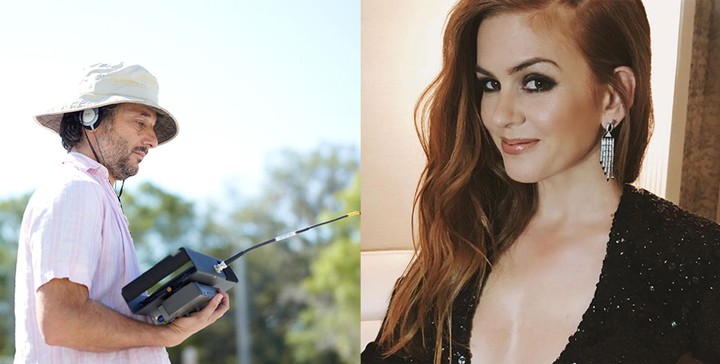 Left, Harmony Korine (Photo by Michael Muller, © A24) Right, Isla Fisher via @islafisher/Instagram.
Isla Fisher has signed on to Harmony Korine's The Beach Bum, his first feature film since 2012's brilliant Spring Breakers. The film will follow the adventures of a man named Moondog, played by Matthew McConaughey. As per a press release shared earlier this year, Moondog is "a rebellious and loveable rogue who lives life large," which sounds pretty good to us.

As Variety report, Isla Fisher will play Moondog's wife. Beyond that, there's not too much more we know about the film besides its genre, comedy — a new one for the filmmaker.
Korine is both writing and directing the film, much like he did with Spring Breakers, written from a motel room while immersed in real-life spring break.
VICE and Neon are locked in to produce The Beach Bum, with VICE's chief creative officer Eddy Moretti sounding especially excited about the project. In a statement, Moretti said "Harmony is like family to me, and [has been] to all of us at VICE for over a decade."
In addition to the The Beach Bum, Korine has two projects in the pipeline: a adaptation of Alissa Nutting's controversial, sexually explicit novel Tampa, about a female 26-year-old teacher and a male eighth grade student; and a could-be blockbuster, The Trap. First announced in 2015, The Trap was set to star James Franco, Benicio del Toro, R-Patz, Al Pacino and Jamie Foxx, but shooting was delayed due to an issue with a cast member (Idris Elba and Gucci Mane have since signed on to the project, Jamie Foxx has backed out). Korine promised Amuse he'll still shoot The Trap, but wants to finish The Beach Bum first. That's alright by us!
The Beach Bum is set to hit theatres in 2018.
Tagged: