"girls like us" magazine is imagining alternative futures for young women
Profiling pioneers like Juliana Huxtable and Chris Kraus, the small-press publication is capturing our social justice zeitgeist.
|
21 November 2017, 10:23pm
Photography K8 Hardy
The powerful, action-oriented conversations sparked by young girls on social media show that a new kind of activism is gaining steam. See: the #metoo movement and the 2017 Women's March. The indie publication Girls Like Us is attempting to document these groundbreaking changes with unedited portraits, experimental artwork, and deeply personal interviews. Produced by a international team that's spread out across Amsterdam, Brussels, and Stockholm, the magazine profiles the creative pioneers working to build a "less patriarchal future." Juliana Huxtable, modern-day witches, and I Love Dick writer Chris Kraus have all graced its pages.
Each issue of Girls Like Us, which debuted in 2005, highlights a specific facet of girlhood. Past issues have examined social concepts like work, generations, and family, and the latest issue explores "the future." The approach may sound abstract, but it allows the magazine to get straight to the heart of its subjects. When queer performer Wu Tsang was asked to write a 15-word sentence about anything, the result was pure poetry: "I love you, or I want to live with you, or you imprison me, etc." The interviews inside Girls Like Us expose the tenderness of even the most radical, forward-thinking figures.
i-D talks to the team behind Girls Like Us about imagining "alternative futures" for young girls and what it means to be a small-press "women's interest" publication in 2017.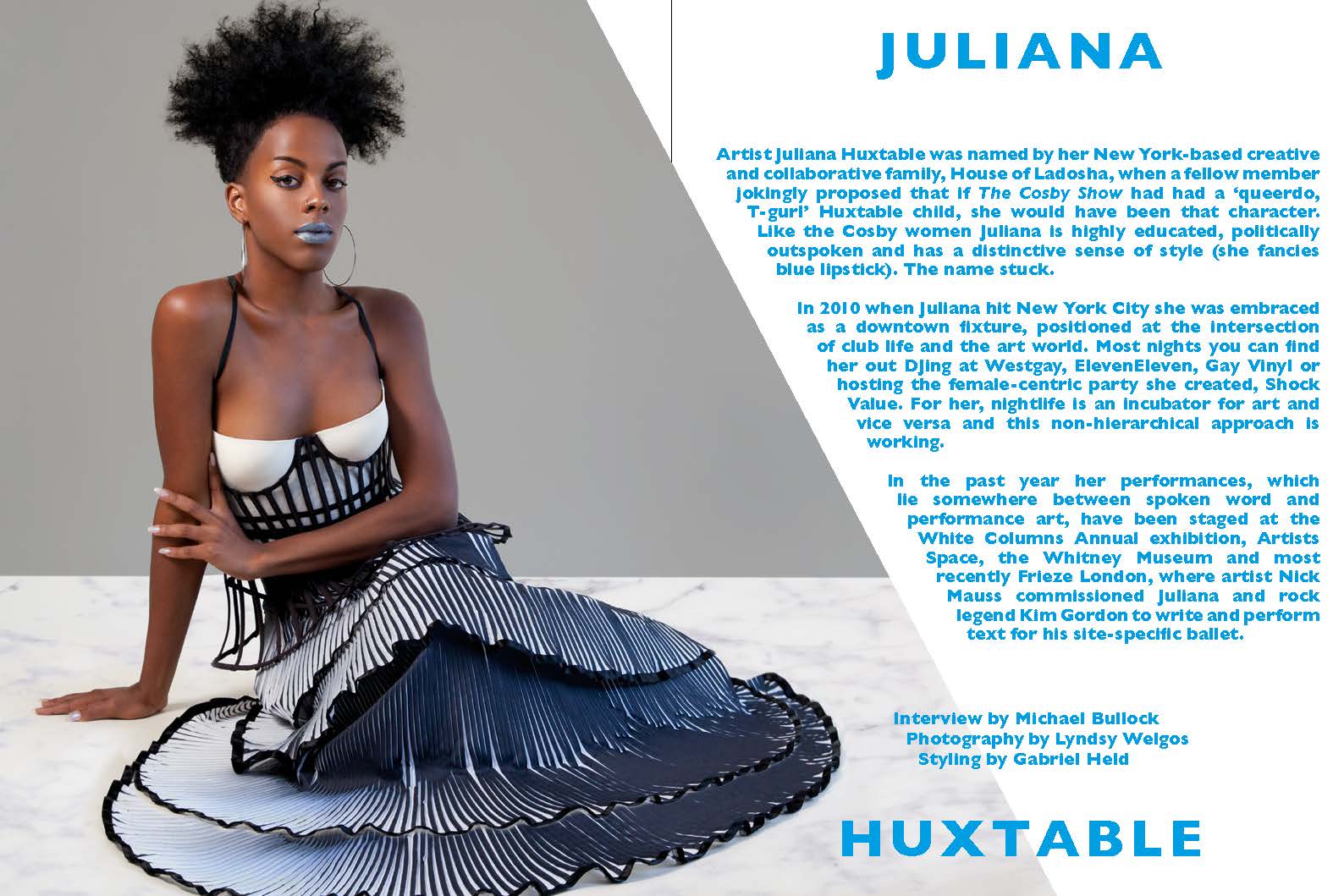 How did the magazine come to be?
Jessica Gysel: As with most magazines, Girls Like Us was born from an experience of lack, missing a certain point of view, and wanting to give room to silent voices. Girls Like Us has changed her costume a few times over the years. We started out in a smaller fanzine-ish format back in 2005. Then in 2009 we did a major redesign — getting rid of the magazine's narrow lesbian character, opening it up to women of all genders, and experimenting with the graphic design. Form and content are equally important.
Girls Like Us doesn't just exist as a magazine. There's also a community behind it. How did you go about creating one?
Jessica: Since the beginning, creating physical spaces for women to gather in has been an important part of the magazine. Especially in these digital times. Parties, screenings, readings, dinners — you name it, we've done it. We're currently preparing the first installment of our lesbian bar, "Mothers & Daughters," which will be hosted by the cultural space Beursschouwburg in Brussels on the last three fridays of December.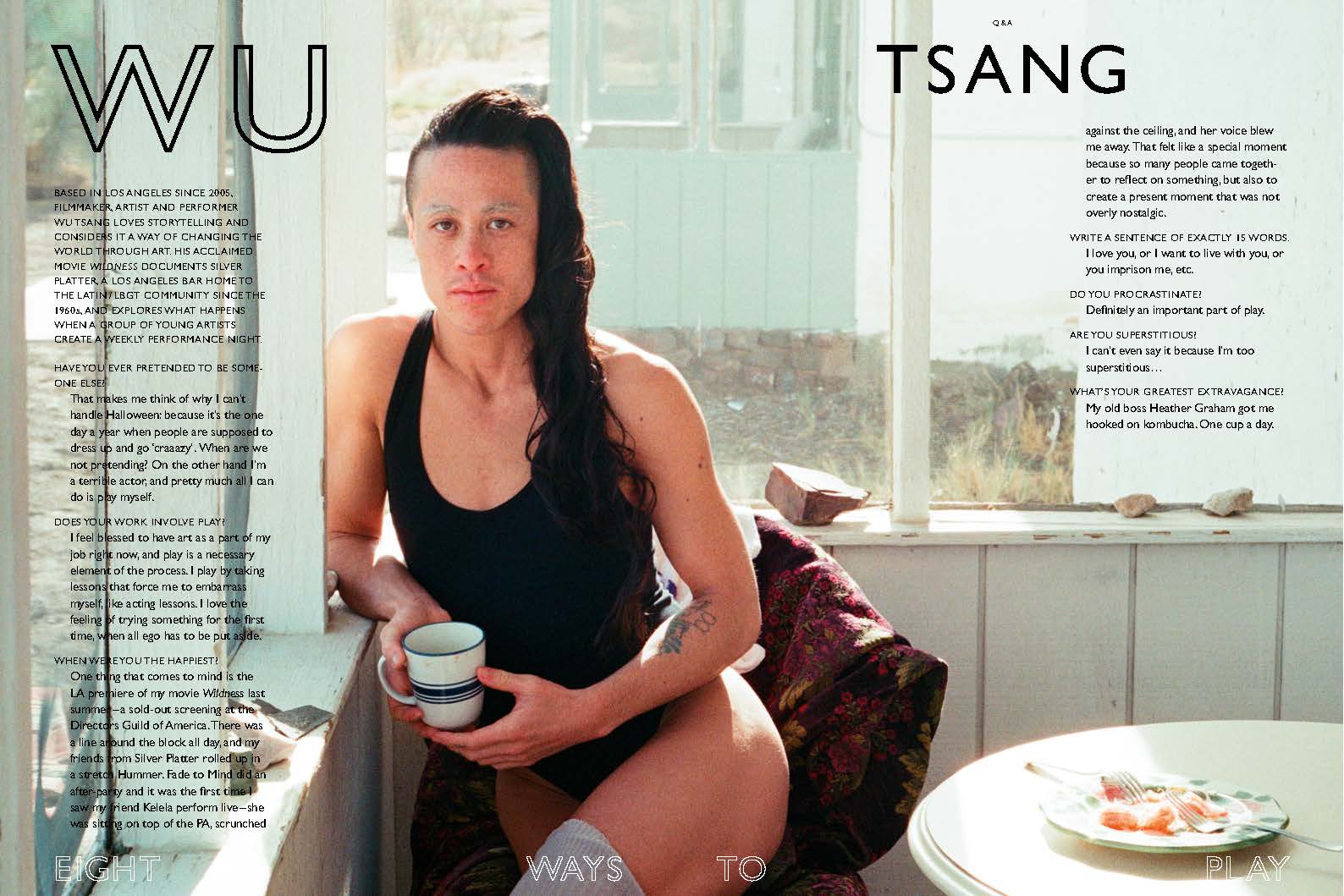 How do you land on each issue's topic?
Jessica: We didn't work with themes in the beginning, but gradually discovered that we had certain topics that we kept coming back to in each issue. We wanted to explore these more. That said, we have a little bit of each specific theme in every issue. As we're trying to give options for a less patriarchal future, it's logical to rethink modes of working, playing, economy, and continually attempt to deepen these concepts. We work quite intuitively around the themes, and never claim to have the full answer. In this way, the process is just as important as the outcome. We often make mistakes and fail, but that is also important.
In this tumultuous political climate, how does it feel to be working on a magazine like Girls Like Us ?
Jessica: These are exciting and difficult times. There seems to be more and more room for the ideas we've been propagating since day one. Gender fluidity, intergenerational exchange, oral histories, all kinds of feminisms, etc. When we started, the word "feminism" still had a bad connotation for a certain group of women. This has changed drastically over the past ten years. We're also really excited about a younger generation that links theory to practice in an effortless way. We're curious to see the next steps of these movements.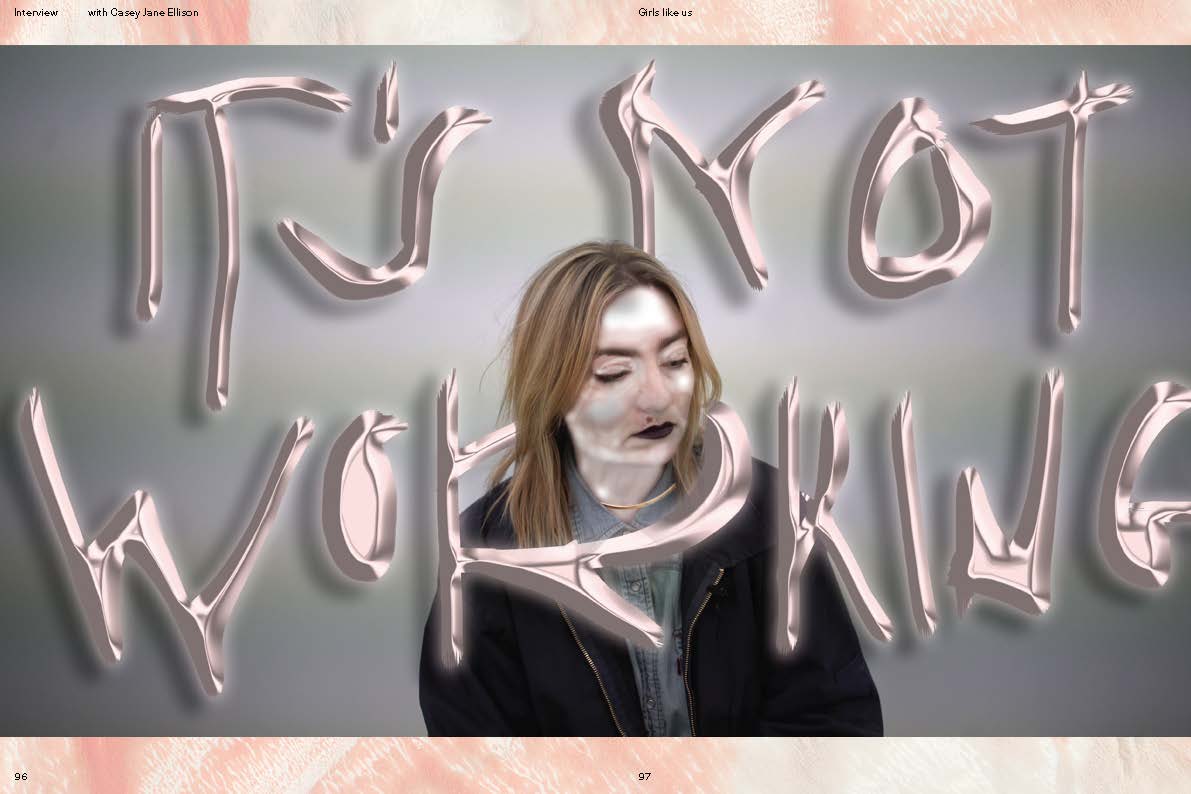 What are your favorite pieces from the magazine so far?
Jessica: Our profile on Orla Barry and Els Dietvorst, two "artists turned shepherds." We documented their transition from the city to the country, and their struggle to create a "non-nuclear family" with their two adopted sons.
Katja Mater : I love it when pieces play with format like "The Registry of Pseudonyms" by Riet Wijnen, which explores the aliases, alter egos, code names, nicknames, and pseudonyms of artists, criminals, mathematicians, etc. Or "The Handshake ," which is an amateur hand massage manual by Hacking With Care. They are a collective composed of hackers/activists, caregivers, and artists creating resources and organizing occasions for body and soul rejuvenation and (re)appropriation of care.
Sara Kaaman: There are too many! So I'll go with our recurring guest star Hanne Lippard, an artist based in Berlin. For every issue we commission her to write a poem around the theme. The result is always a funny and to-the-point take on the theme, with subtle wordplay and puns.
Marnie Slater: The conversation between Camae Ayewa, Hannah Catherine Jones, and Rasheedah Phillips in our newest issue. It was the first time Hannah had met Camae and Rasheedah. As a new editor on the team, it was really exceptional to witness them all sharing their experiences, practices, and research around Afrofuturism with each other.
Who is your dream cover star?
Jessica: A group portrait: a gathering of women of different genders, ethnicities, sexualities, and generations.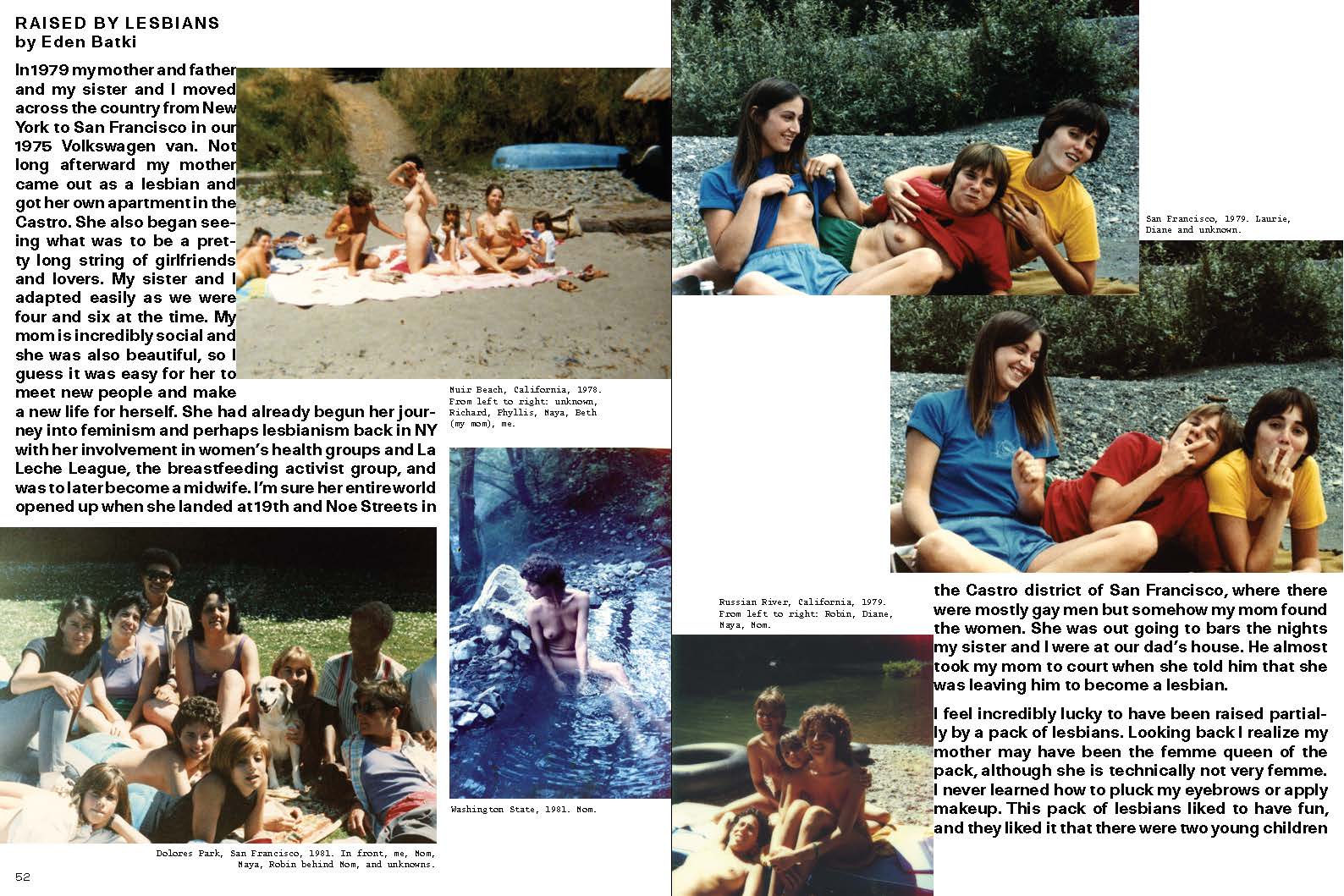 There's a host of "women's interest" magazines out there, yet there are a lot of women who feel like their experiences are not being represented. What does the industry need to improve on?
Jessica: Stop fetishizing and objectifying women. Period.
You're working outside of the typical publication capitals. What are the advantages of producing Girls Like Us in Amsterdam, Brussels, and Stockholm ?
Jessica: We're a bit off the radar, making it possible for us to produce in our own time. We're trying to practice the concept of "queer temporalities" to our own advantage.
What advice do you have for young girls who dream of starting their own publications?
Jessica: Follow your heart, have a clear concept, and just do it. If you really believe in what you're doing and have fun while doing it, not much can go wrong.