exclusive: tyrone lebon shoots proenza schouler spring/summer 18
Mariacarla Boscono stars in the first campaign since the brand relocated to Paris.
|
07 December 2017, 12:56pm
In the 15 years of Proenza Schouler's existence, Jack McCollough and Lazaro Hernandez have defined NYC's fashion scene. But in 2017 they moved across the Atlantic, upping sticks to Paris, consolidating their collections and showing them during haute couture.
"Spring/summer 18 is a season of firsts at Proenza Schouler," Jack McCollough and Lazaro Hernandez state. Not least the move, but also the launch of the sister White Label line, which debuted in October this year in a campaign fronted by another iconic New Yorker, Chloë Sevigny, and shot by her partner, Ricky Saiz.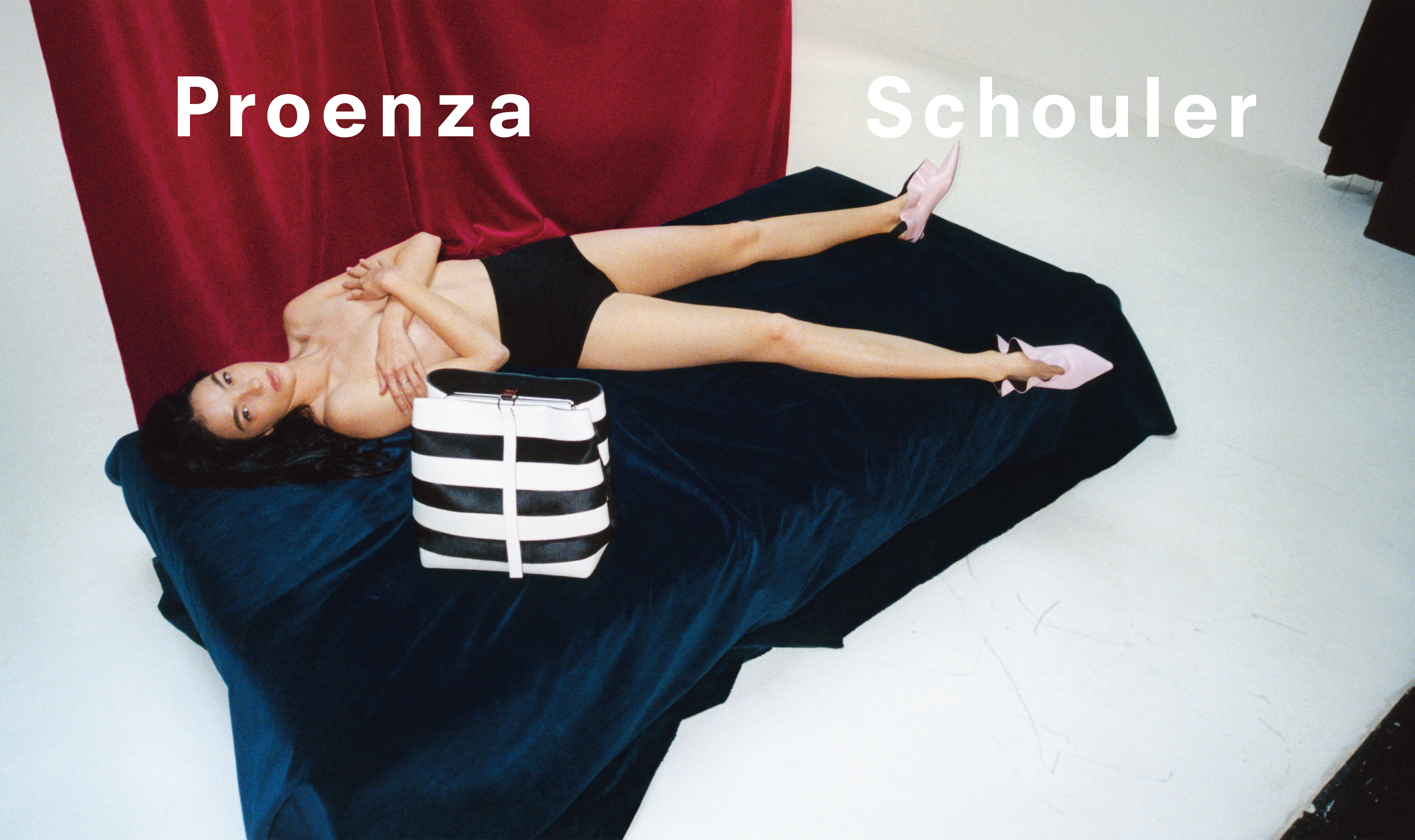 Now comes another new campaign, starring another iconic face; Mariacarla Boscono. The collection was a ruffled, feathered and laced mix of sexiness and restraint, with Mariacarla channeling the more intimate side of the collection in the campaign. Set simply around a velvet covered bed, the Tyrone lensed images see Mariacarla lounging across it and cradling a pair of Proenza heels.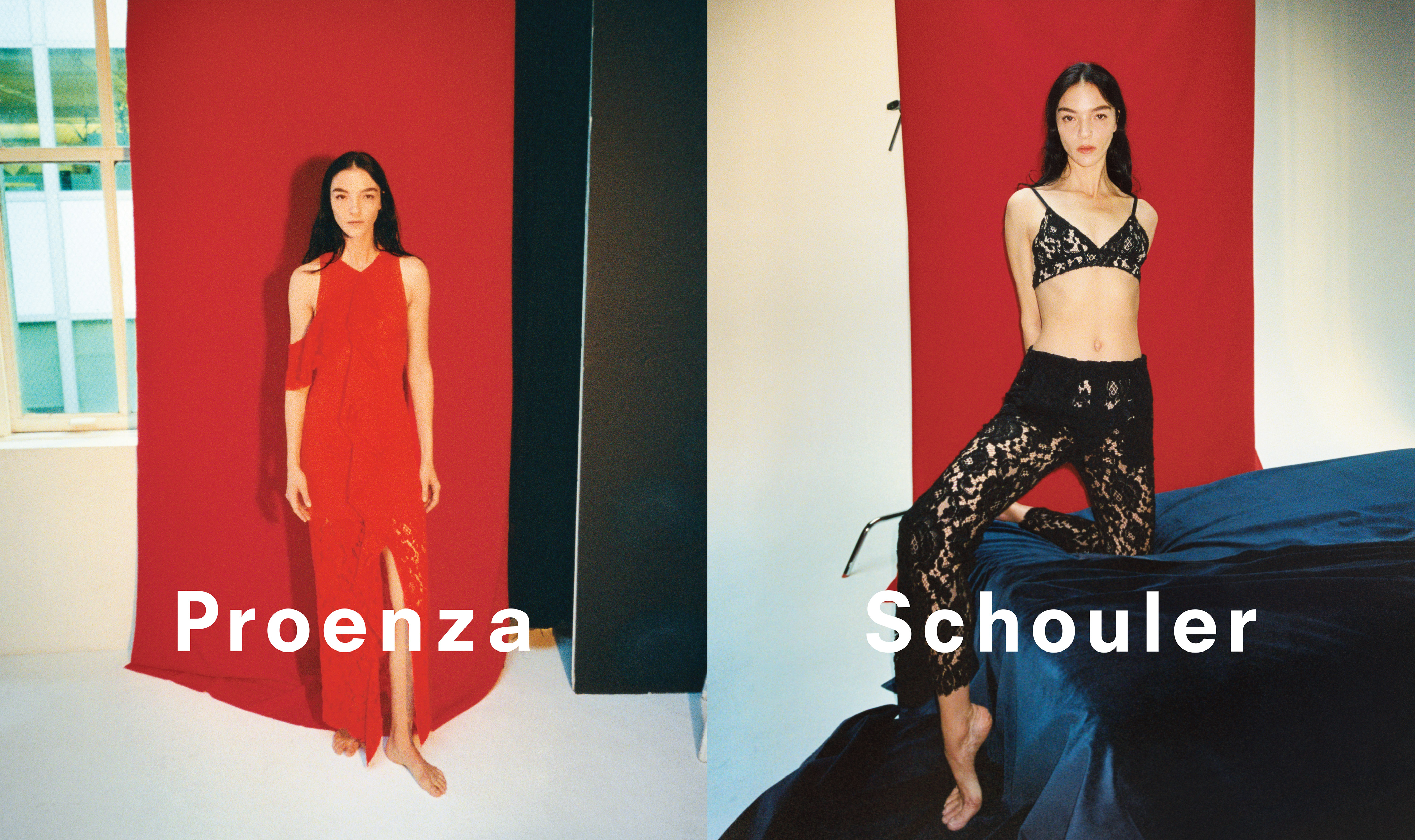 "We have collaborated with photographer Tyrone Lebon to shoot a multi-chaptered campaign that will be released in installments over the course of the season to coincide with key collection drops in stores," Jack and Lazaro explain of their ideas for the new campaign, which will evolve across the season. "As the season develops new images with entirely new art direction and characters will be released, each one adding another layer to the story of the season."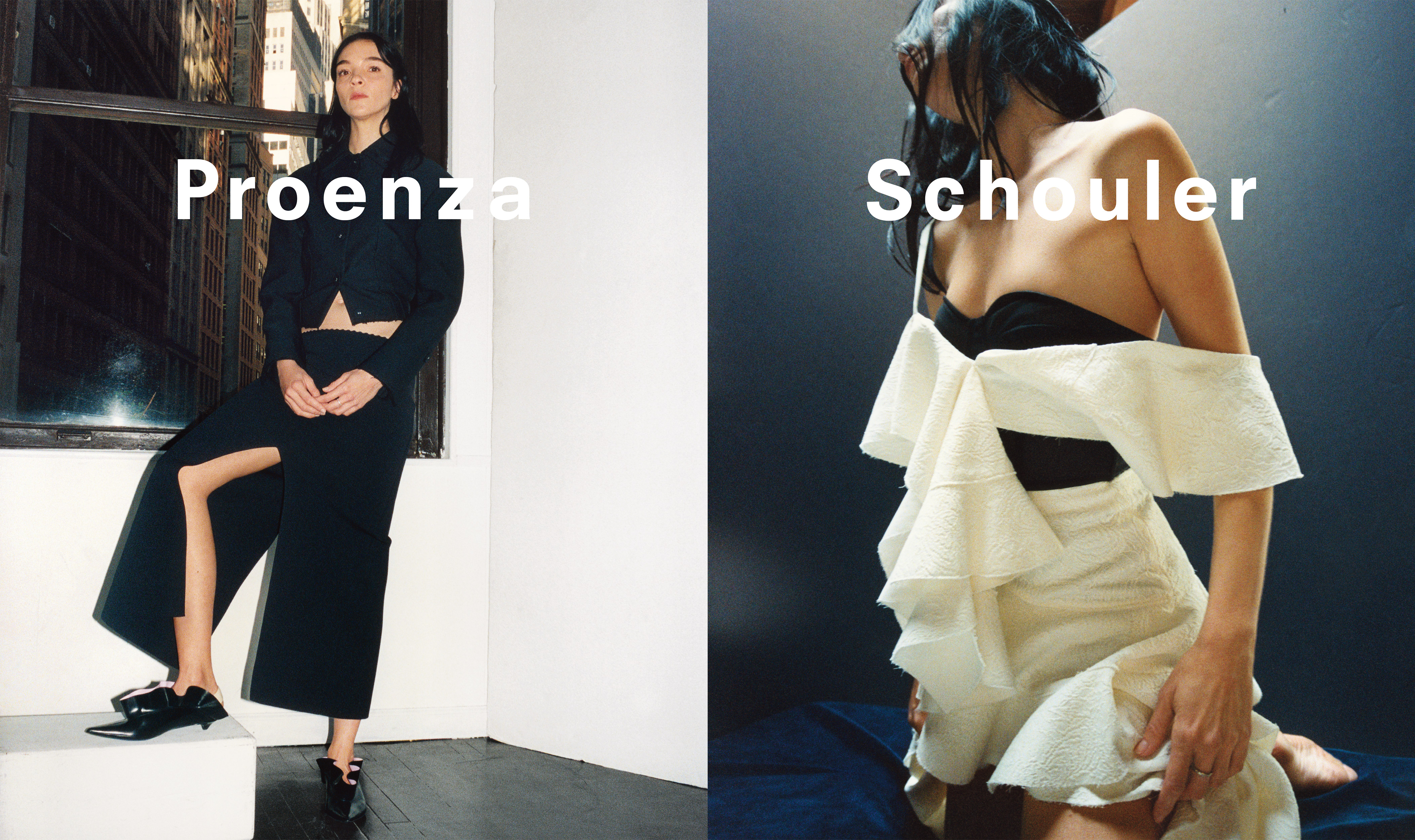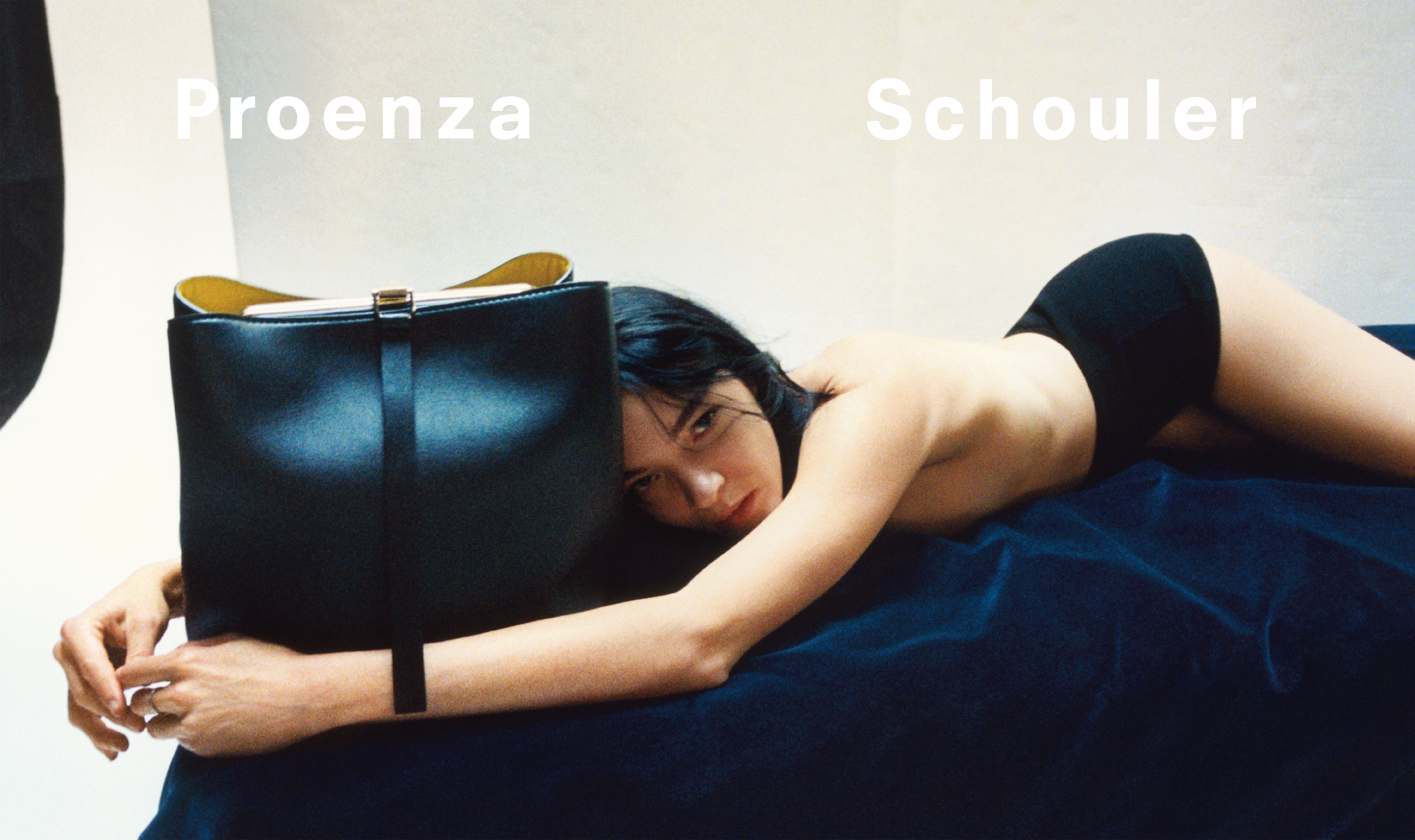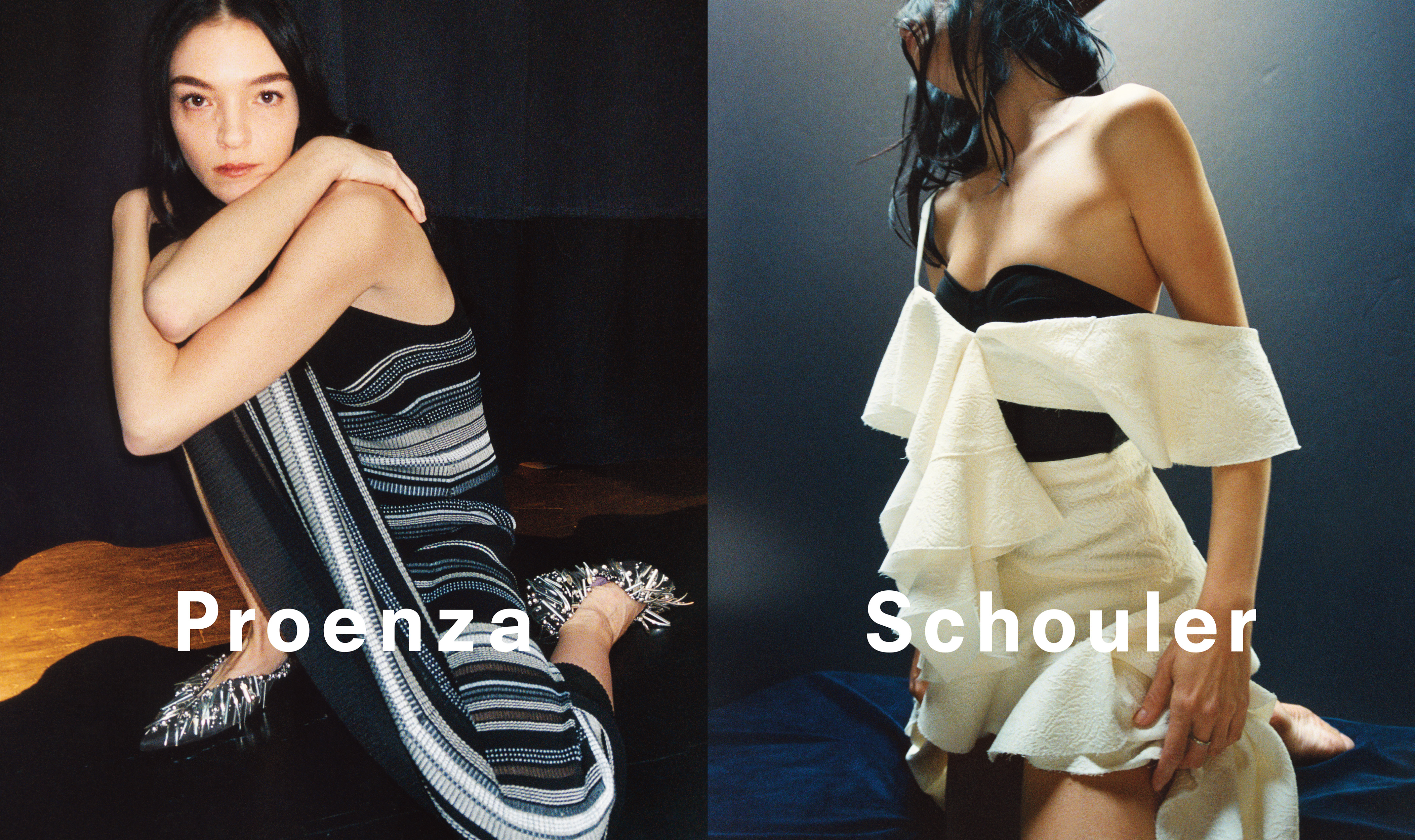 This article originally appeared in i-D UK.