watch sza kill it on snl
She performed Love Galore and The Weekend, and it was glorious.
|
11 December 2017, 1:10pm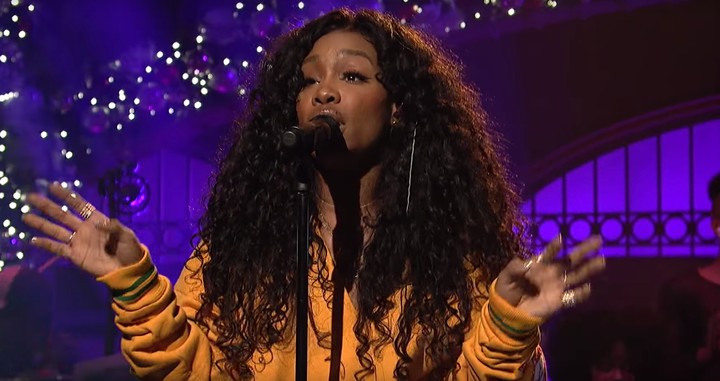 We're big fans of SZA in this neck of the woods. She was in our latest issue, The Sounding Off Issue, topped the list of 2017's 100 best albums compiled by our music aficionado mates at Noisey, and came third in our office Spotify's 2017wrapped.com thing, right behind Thin Lizzy's The Boys are Back in Town and Britney. Fresh from being immortalised as a statue in New York's The Brooklyn Museum, SZA performed two tracks from CTRL on SNL.
Singing The Weekend and Love Galore, it was an education in how to take a song that's already phenomenal in its own right, and present it in a captivating new way that doesn't tip into gimmicky. For the The Weekend, she enlisted the backing of an all-female gospel choir and woodwind band, sending surging waves of goosebumps across every inch of our already frozen skin. Love Galore was more still, more stripped back, more evidence that SZA can literally just stand behind a microphone with closed eyes for 4 minutes and 22 seconds while our jaws hang open.
See for yourself: